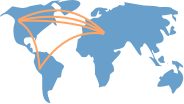 Show Academic Trajectory
I am interested in developing efficient algorithms to make sense of large amounts of noisy data, extract information from observations, estimate signals from measurements. This effort spans several disciplines including statistics, computer science, information theory, machine learning.
I am also working on applications of these techniques to healthcare data analytics.