My work addresses the mesoscale dynamics of precipitating systems, boundary-layer circulations over flat and complex terrain, cloud dynamics, and cloud and precipitation radars. The main tools have been the Wyoming Cloud Radar (WCR) and the UW King Air aircraft.
Bart Geerts and his graduate students conduct research into cloud-scale to mesoscale atmospheric processes, mainly using aircraft measurements and a variety of radars, especially the vertically profiling airborne Wyoming Cloud Radar. Much of his research builds on field campaign observations, such as CuPIDO-2006 (Cumulus Photogrammetric, In situ and Doppler Observations), ASCII-2012/13 (AgI Seeding of Clouds impact Investigation), OWLeS-2013/14 (Ontario Winter Lake-effect Systems), PECAN-2015 (Plains Elevated Convection At Night), and SNOWIE-2017 (Seeded and Natural Orographic Wintertime clouds—the Idaho Experiment).
Boundary-layer circulations over relatively warm water. We examined during cold-air outbreaks over Lake Michigan, using the UW King Air and WCR in a NASA-funded project in early 2004. BL circulations over warm water and downstream land areas were further examined in OWLES, an NSF-funded project conducted over Lake Ontario in Dec 2013 - Jan 2014. Our latest effort is the CAESAR project, which aims to fly the NSF/NCAR C-130 aircraft with Wyoming radars and lidars over BL convection over the open water in the far northern North Atlantic, near the ice edge. The CAESAR campaign is targetted for 2020 or 2021, probably based in Kiruna, Sweden.
Dynamics and microphysics of orographic precipitation. We have been taking the UW King Air with radar and lidar over Wyoming mountain ranges since 2006, to study natural orographic precipitation processes and snowfall enhancement by means of glaciogenic seeding of orographic clouds. The first NSF-funded project was ASCII, conducted in 2012-13 over the Sierra Madre and Medicine Bow Ranges, where we deployed a dual-pol DOW radar at 10,000 ft above sea level. A more intensive follow-up campaign is SNOWIE, conducted in early 2017 in Idaho.
Dynamics of radar fine-lines in the pre-convective continental boundary layer . We used data collected in IHOP (International Water Vapor Experiment, May-June 2002, funded by NSF), in particular the UW King Air and WCR data, to examine a vertical velocity bias found in radar data of the optically-clear convective boundary-layer, the dynamics of coherent eddies in the convective boundary-layer, the fine-scale structure of boundaries such as cold fronts and drylines, and convective initiation mechanisms. A large follow-up campaign, PECAN (June-July 2015), focused on organized convection at night, in the presence of a stable boundary layer and a LLJ. In PECAN we study the evolution of outflow boundaries, including bores and solitary waves, and their potential to trigger new convection.
Dynamical and microphhysical processes in cumuli (since 2006). Data collected in CuPIDO (also funded by NSF) were used to study the dynamics of towering cumuli over the Santa Catalina Mountains in Arizona in summer, Cu detrainment, and the interaction of cumulus convection with the topographically-controlled mesoscale circulation. Again we used the UW King Air with WCR, plus soundings, surface stations, digital photogrammetry, profiling remote sensors, and numerical modeling.
Dr. Geerts has chaired the American Meteorological Society (AMS) Radar Meteorology Conference, has served on the UCAR Unidata User Committee and on several AMS committees (Mesoscale Processes; Weather Modification; and Radar Meteorology), and has served on proposal review panels for NSF, NASA, and DOE, including NSF's Observational Facilities Advisory Panel. He served as a lead PI on several recent field campaigns, including CuPIDO-06, ASCII-12/13, OWLeS-13/14, and PECAN-15. He is the recipient of the 2012 NIWR Program IMPACT Award, which recognizes the nation's best federal research projects funded by the United States Water Resources Research Act. He received the 2013 Samuel D. Hakes Outstanding Graduate Research and Teaching Award in his College, and the UW 2014 Faculty Senate Speaker Award. He serves as an Editor of the AMS's Journal of Applied Meteorology and Climatology.
Papers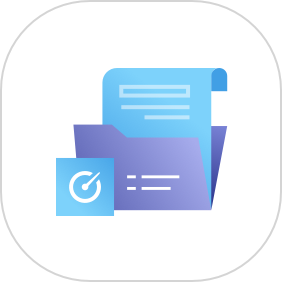 Ego Network
D-Core
Co-Author
数据免责声明
页面数据均来自互联网公开来源、合作出版商和通过AI技术自动分析结果,我们不对页面数据的有效性、准确性、正确性、可靠性、完整性和及时性做出任何承诺和保证。若有疑问,可以通过电子邮件方式联系我们:report@aminer.cn