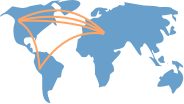 Show Academic Trajectory
USA-2007

For contributions to security and the public policy of information technology.
My research interests include computer security and privacy, and public policy issues relating to information technology. Specific topics include software security, Internet security, electronic voting, cybersecurity policy, technology for government transparency, network neutrality and Internet policy.