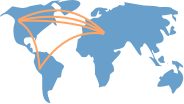 Show Academic Trajectory
Research Areas
Artificial intelligence, machine learning, automated planning and reasoning, natural languageprocessing.

Research Description
My main research interest is to understand learning and thinking by simulating them in computers. My work ranges from theoretical analyses of learning problems and algorithms to their implementation, evaluation, and application to real-world problems.