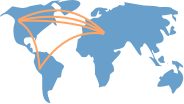 Show Academic Trajectory
From January 2015 to June 2015, I visited the Computational Perception Laboratory at Georgia Institute of Technology, working with Prof. James Regh. Originally I am from Guangzhou (Canton), a beautiful city in southern China.

My research interests span computer vision, image processing, computer graphics and deep learning.