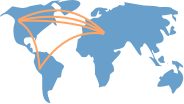 Show Academic Trajectory
I am a research scientist at Facebook Artificial Intelligence Research.

Prior to that, I was a post-doctoral researcher and a Simons junior fellow. I worked with Nathaniel Daw, investigating computational models and neural bases of learning and decision making at the Center for Neural Science of New York University.