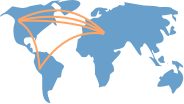 Show Academic Trajectory
I am an assistant professor in the Golisano College of Computing and Information Sciences at the Rochester Institute of Technology. I direct the CyberspACe securiTy and forensIcs lab (CactiLab).

My research interests are in hardware-assisted security, system security, network security, cybercrime (underground economy and dynamics) and usable security.