AI帮你理解科学
AI 生成解读视频
AI抽取解析论文重点内容自动生成视频
---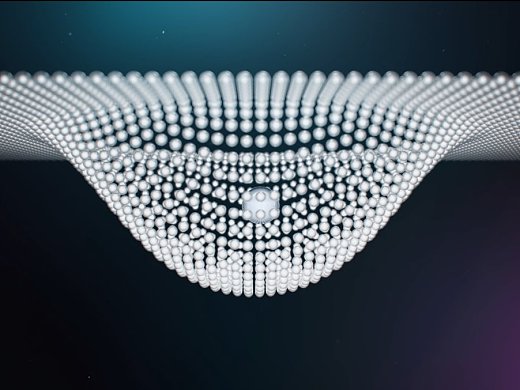 AI 溯源
AI解析本论文相关学术脉络
---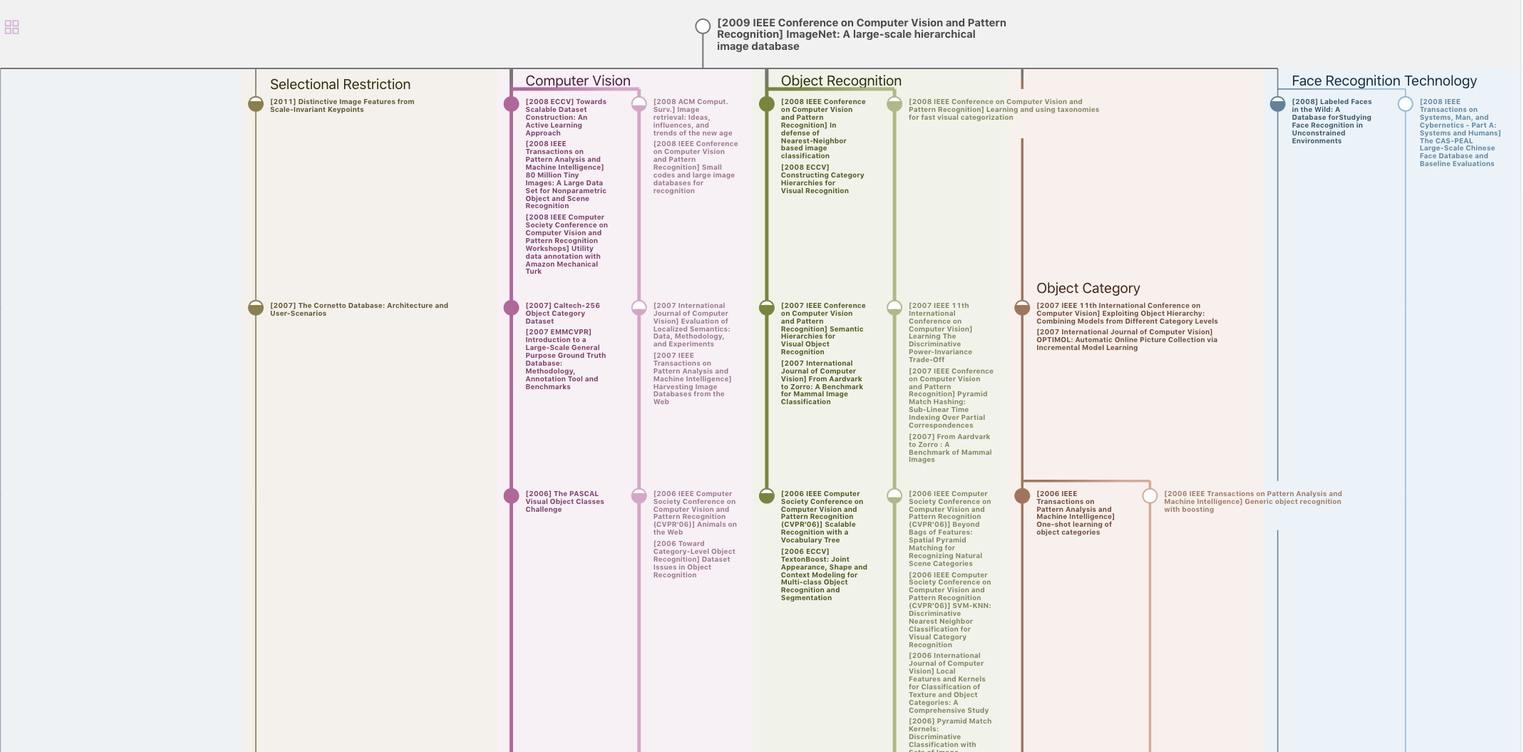 AI 精读
AI抽取本论文的概要总结
---
This paper provides an overview of the four main components of the Pathway Tools: The PathoLogic component supports creation of new Pathway/Genome Database from the annotated genome of an organism
The Pathway Tools software.

ISMB, (2002): 225-232

摘要

Motivation: Bioinformatics requires reusable software tools for creating model-organism databases (MODs). Results: The Pathway Tools is a reusable, production- quality software environment for creating a type of MOD called a Pathway/Genome Database (PGDB). A PGDB such as EcoCyc (see http://ecocyc.org) integrates our evolving understanding...

更多

0
The Pathway Tools is a software environment for creating a type of model-organism database (MOD) called a

Pathway/Genome Database (PGDB).
The Pathway Tools is a software environment for creating a type of model-organism database (MOD) called a.
A PGDB integrates information about the genes, proteins, metabolic network, and genetic network of an organism.
In 1997 the authors began to generalize the software so that it could be applied to manage genome data from other organisms besides E.
Coli, and so that it could simultaneously manage data from multiple organisms to facilitate comparative genomics studies
In 1997 the authors began to generalize the software so that it could be applied to manage genome data from other organisms besides E. coli, and so that it could simultaneously manage data from multiple organisms to facilitate comparative genomics studies
The Pathway Tools is a software environment for creating a type of model-organism database (MOD) called a

Pathway/Genome Database (PGDB)
This paper provides an overview of the four main components of the Pathway Tools: The PathoLogic component supports creation of new PGDBs from the annotated genome of an organism
The Pathway Tools ontology defines the schema of PGDBs
PGDB: it provides a graphical environment that allows users to visualize the contents of a PGDB and to interactively update a PGDB; and it provides a sophisticated ontology and database API that allow programs to perform
The software has been used for global studies of the E. coli metabolic network (Ouzounis and Karp, 2000) and genetic network (Karp, 2001)
SRI to construct 13 different PGDBs; construction of another 8–10 databases is under way at SRI and by other scientists
The Pathway Tools is a reusable, productionquality software environment for creating a type of MOD called a Pathway/Genome Database (PGDB).
This paper provides an overview of the four main components of the Pathway Tools: The PathoLogic component supports creation of new PGDBs from the annotated genome of an organism.
PGDBs. The Pathway/Genome Editors support interactive updating of PGDBs. The Pathway Tools ontology defines the schema of PGDBs. The Pathway Tools makes use of the Ocelot object database system for data management services for PGDBs. The Pathway Tools has been used to build PGDBs for 13 organisms within SRI and by external users
The Pathway Tools software supports creation of new

PGDBs using its PathoLogic component.
The Pathway Tools software supports creation of new.
The Pathway/Genome Editors support interactive refinement of PGDBs by MOD curators.
Navigator provides Web publishing of PGDBs, and supports many forms of interactive queries, visualization, and analysis.
The Pathway Tools have been used at.
SRI to construct 13 different PGDBs; construction of another 8–10 databases is under way at SRI and by other scientists
This work was supported by grant 1-R01-RR07861-01 from the National Center for Research Resources, by grant DE-FG03-01ER6321 from the Department of Energy, and by DARPA contract N66001-01-C-8011
microbial genomes: 11
PathoLogic is configured to err on the side of more liberal pathway predictions on the assumption that it is better to bring questionable pathway predictions to the attention of the scientist user for further study than to omit those pathways from consideration. SRI has applied PathoLogic to 11 microbial genomes. The resulting PGDBs are available through the SRI web site at URL http://biocyc.org
Ball,C.A., Dolinski,K., Dwight,S.S., Harris,M.A., Issel-Tarver,L., Kasarskis,A., Scafe,C.R., Sherlock,G., Binkley,G., Jin,H., Kaloper,M., Orr,S.D., Schroeder,M., Weng,S., Zhu,Y., Botstein,D. and Cherry,J.M. (2000) Integrating functional genomic information into the Saccharomyces Genome Database. Nucleic

(2001) The Mouse Genome Database (MGD): Integration nexus for the laboratory mouse. Nucleic Acids Res., 29, 91–94.

Karp,P. and Gruber,T. (1995) The Generic Frame Protocol. Available via World Wide Web URL http://www.ai.sri.com/∼gfp/

Karp,P., Krummenacker,M., Paley,S. and Wagg,J. (1999) Integrated pathway/genome databases and their role in drug discovery.

Karp,P.D. (2000) An ontology for biological function based on molecular interactions. Bioinformatics, 16, 269–285.

Karp,P.D. (1992) The design space of frame knowledge representation systems. Technical Report 520. SRI International AI Center, URL ftp://www.ai.sri.com/pub/papers/karp-freview.ps.Z

Karp,P.D. (2001) Pathway databases: A case study in computational symbolic theories. Science, 293, 2040–2044.

Karp,P.D., Chaudhri,V.K. and Paley,S.M. (1999) A collaborative environment for authoring large knowledge bases. J. Intelligent

(1999) The Genome Channel: A browser to a uniform first-pass annotation of genomic dna. Trends Genet., 15, 38–39.

Ouzounis,C. and Karp,P.D. (2000) Global properties of the metabolic map of Escherichia coli. Genome Res., 10, 568.

Paley,S. and Karp,P.D. (2002) Evaluation of computational metabolic-pathway predictions for H. pylori. in press.

(2001) WormBase: Network access to the genome and biology of Caenorhabditis elegans. Nucleic Acids Res., 29, 82–86.
数据免责声明
页面数据均来自互联网公开来源、合作出版商和通过AI技术自动分析结果,我们不对页面数据的有效性、准确性、正确性、可靠性、完整性和及时性做出任何承诺和保证。若有疑问,可以通过电子邮件方式联系我们:report@aminer.cn