AI帮你理解科学
AI 生成解读视频
AI抽取解析论文重点内容自动生成视频
---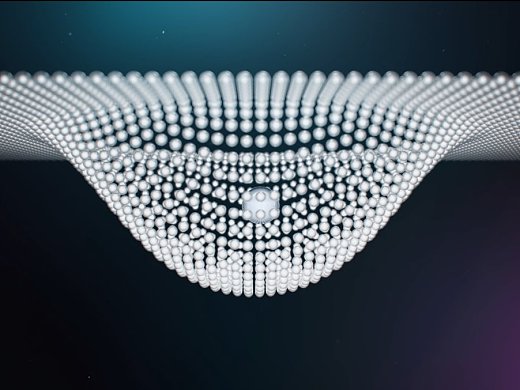 AI 溯源
AI解析本论文相关学术脉络
---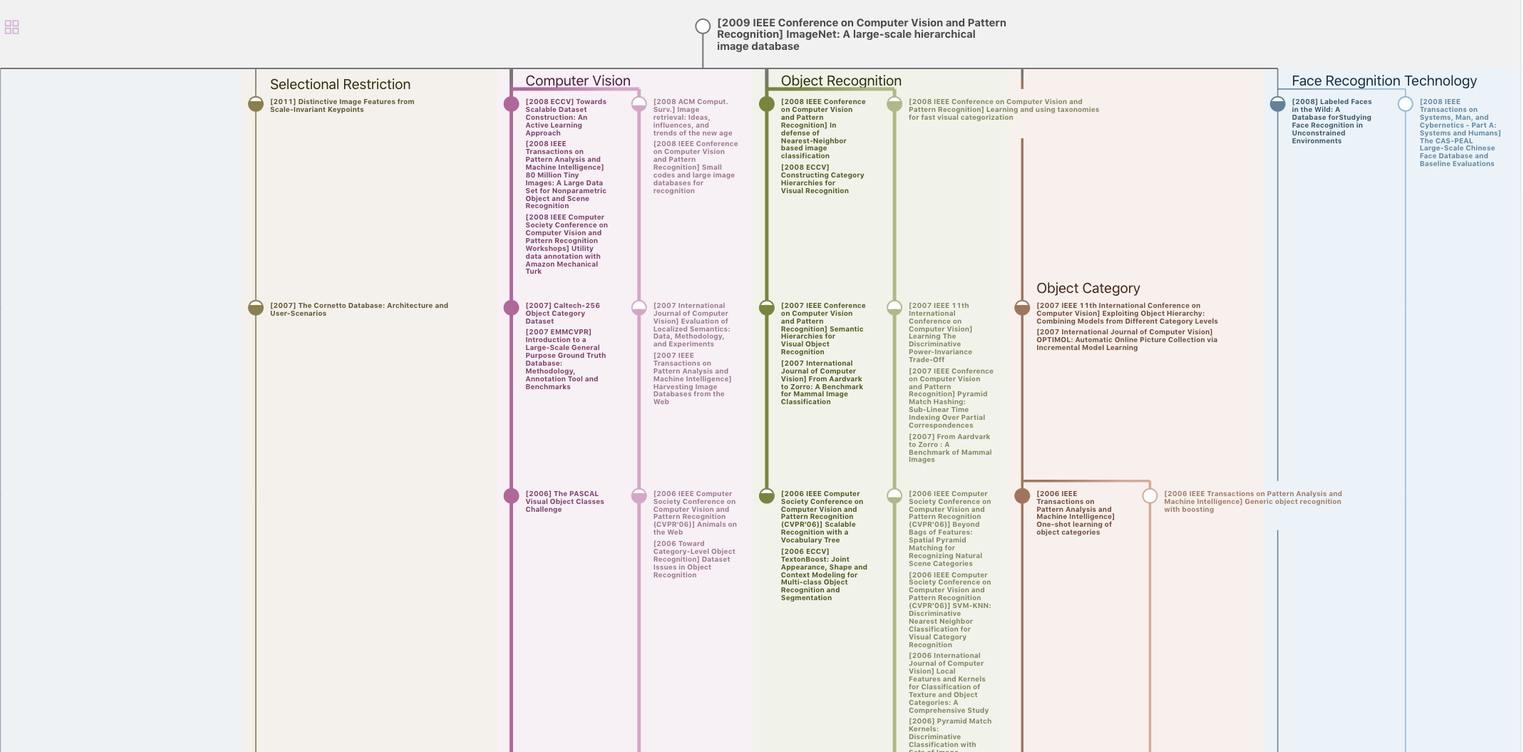 AI 精读
AI抽取本论文的概要总结
---
We developed an energy-efficient mobile recommender system by exploiting the energy-efficient driving patterns extracted from the location traces of Taxi drivers
An energy-efficient mobile recommender system

KDD, pp.899-908, (2010)

摘要

The increasing availability of large-scale location traces creates unprecedent opportunities to change the paradigm for knowledge discovery in transportation systems. A particularly promising area is to extract energy-efficient transportation patterns (green knowledge), which can be used as guidance for reducing inefficiencies in energy c...

更多

0
Wireless communication, and information infrastructures such as GPS, WiFi and RFID have enabled them to collect large amounts of location traces of individuals or objects
Such a large number of trajectories provide them unprecedented opportunity to automatically discover useful knowledge, which in turn deliver intelligence for real-time decision making in various fields, such as mobile recommendations.
A mobile recommender system promises to provide mobile users access to personalized recommendations anytime, anywhere.
The development of personalized recommender systems in mobile and pervasive environments is much more challenging than developing recommender systems from traditional domains due to the complexity of spatial data and intrinsic spatiotemporal relationships, the unclear roles of context-aware information, and the increasing availability of environment sensing capabilities
Advances in sensor, wireless communication, and information infrastructures such as GPS, WiFi and RFID have enabled us to collect large amounts of location traces of individuals or objects
We have developed a route recommendation algorithm, named LCP, which exploits the monotone property of the Potential Travel Distance (PTD) function
Since the driving distance measured by the Google Map API depends on the driving direction, we use the average to estimate the distance between each pair of pick-up points
We developed an energy-efficient mobile recommender system by exploiting the energy-efficient driving patterns extracted from the location traces of Taxi drivers
This system has the ability to recommend a sequence of potential pick-up points for a driver in a way such that the potential travel distance before having customer is minimized
Based on the monotone property of the PTD function, we proposed a recommendation algorithm, named LCP
The authors evaluate the performances of the proposed two algorithms: LCP and SkyRoute.

5.1 The Experimental Setup

Real-world Data.
The authors obtain 20 cab drivers and their location traces
Based on this selected data, the authors generate potential pick-up points and the pick-up probability associated with each pick-up point for different time periods.
After calculating the pairwise driving distance of pick-up points with the Google Map API, the authors use Cluto [12] for clustering.
The traveling distances between clusters are measured between centroids of clusters with the Google Map API
The authors developed an energy-efficient mobile recommender system by exploiting the energy-efficient driving patterns extracted from the location traces of Taxi drivers.
This system has the ability to recommend a sequence of potential pick-up points for a driver in a way such that the potential travel distance before having customer is minimized.
An advantage of searching an optimal route through skyline computing is that it can save the overall online processing time when the authors try to provide different optimal driving routes defined by different business needs
Table1: Some Acronyms
Table2: A Comparison of Search Time (Second)
Download tables as Excel
This research was partially supported by the National Science Foundation (NSF) via grant number CNS 0831186, the Rutgers CCC Green Computing Initiative, and the National Natural Science Foundation of China (70890080)
synthetic data sets with 10: 3
Specifically, we randomly generate potential pick-up points within a specified area and generate the pick-up probability associated with each pick-up point by a standard uniform distribution. In total, we have 3 synthetic data sets with 10, 15 and 20 pickup points respectively. For this synthetic data, we use the Euclidean distance instead of the driving distance to measure the traveling distance between pick-up points
http://cabspotting.org/.

G. Abowd, C. Atkeson, and et al. Cyber-guide: A mobile context-aware tour guide. Wireless Networks, 3(5):421–433, 1997.

G. Adomavicius and A. Tuzhilin. Towards the next generation of recommender systems: A survey of the state-of-the art and possible extensions. TKDE, 2005.

D. L. Applegate, R. E. Bixby, and et al. The Traveling Salesman Problem: A Computational Study. Princeton University Press, 2006.

O. Averjanova, F. Ricci, and Q. N. Nguyen. Map-based interaction with a conversational mobile recommender system. In The 2nd Int'l Conf on Mobile Ubiquitous Computing, Systems, Services and Technologies, 2008.

F. Cena, L. Console, and et al. Integrating heterogeneous adaptation techniques to build a flexible and usable mobile tourist guide. AI Communications, 19(4):369–384, 2006.

K. Cheverst, N. Davies, and et al. Developing a context-aware electronic tourist guide: some issues and experiences. In the SIGCHI Conference on Human Factors in Computing Systems, pages 17–24, 2000.

M. Dell'Amico, M. Fischetti, and P. Toth. Heuristic algorithms for the multiple depot vehicle scheduling problem. Management Science, 39(1):115–125, 1993.

D.Papadias, G. Y.Tao, and B.Seeger. Progressive skyline computation in database systems. ACM TODS, 30(1):43–82, 2005.

D. Grosu and A. T. Chronopoulos. Algorithmic mechanism design for load balancing in distributed systems. IEEE TSMC-B, 34(1):77–84, 2004.

G. Karypis. Cluto: http://glaros.dtc.umn.edu/gkhome/views/cluto.

B. N. Miller, I. Albert, and et al. Movielens unplugged: Experiences with a recommender system on four mobile devices. In international conference on Intelligent user interfaces, 2003.

R. J. Mooney and L. Roy. Content-based book recommendation using learning for text categorization. In Workshop Recom. Sys.: Algo. and Evaluation, 1999.

M. Pazzani. A framework for collaborative, content-based, and demographic filtering. Artificial Intelligence Review, 1999.

R. Portugal, H. R. Lourenc4o, and J. P. Paixao. Driver scheduling problem modelling. Public Transport, 1(2):103–120, 2009.

Y. Tian, K. C.K.Lee, and W.-C. Lee. Finding skyline paths in road networks. In GIS, pages 444–447, 2009.

A. Tveit. Peer-to-peer based recommendations for mobile commerce. In the 1st international workshop on Mobile commerce, 2001.

H. van der Heijden, G. Kotsis, and R. Kronsteiner. Mobile recommendation systems for decision making 'on the go'. In ICMB, 2005.
数据免责声明
页面数据均来自互联网公开来源、合作出版商和通过AI技术自动分析结果,我们不对页面数据的有效性、准确性、正确性、可靠性、完整性和及时性做出任何承诺和保证。若有疑问,可以通过电子邮件方式联系我们:report@aminer.cn