AI帮你理解科学
AI 生成解读视频
AI抽取解析论文重点内容自动生成视频
---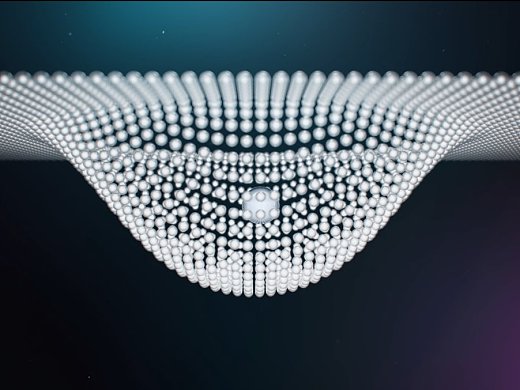 AI 溯源
AI解析本论文相关学术脉络
---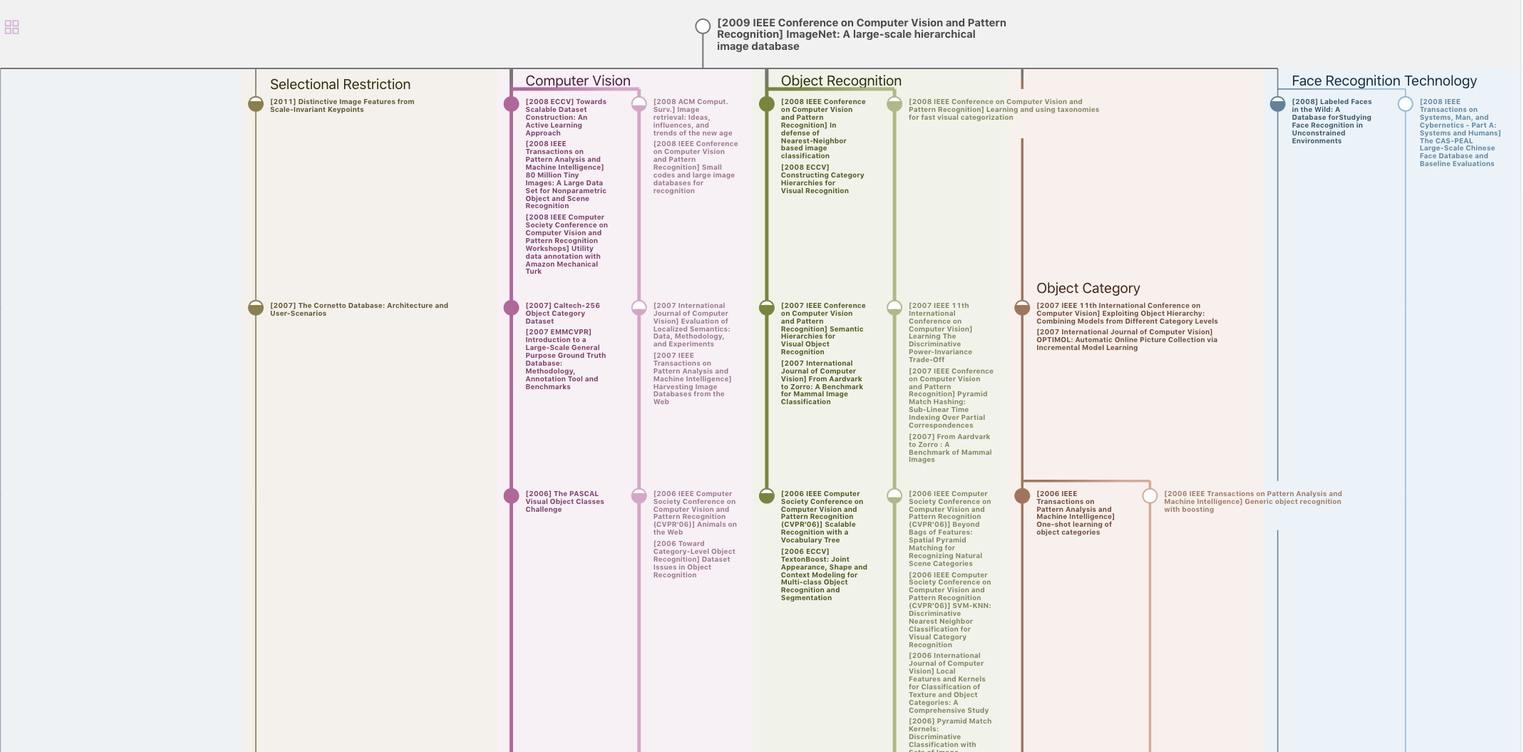 AI 精读
AI抽取本论文的概要总结
---
We systematically studied the key factors influencing the performance for single channel sensing
SCAS: Sensing Channel ASsignment for Spectrum Sensing Using Dedicated Wireless Sensor Networks

ICPADS, pp.492-499, (2010)

摘要

Spectrum sensing is essential for the success of the cognitive radio networks. In traditional spectrum sensing schemes, Secondary Users (SUs) are responsible for the spectrum sensing which could be very time and resource consuming. It leads to a great deal of inefficiency in spectrum usage and introduces many practical challenges. To tack...

更多

0
As the scarce spectrum resources are allocating out, the cognitive radio networks (CRNs) [1] have received increasing research attentions for the target of more efficient usage of the wireless spectrum.
In CRNs, a primary user (PU), the license holder of a spectrum, can always use the spectrum when needed.
To guarantee the accessing priority of the PUs, the draft of IEEE 802.22 standard [2] is established to regulate the behaviors of SUs. It is required that SUs must evacuate the primary spectrum immediately when the licensed PUs return.
IEEE 802.22 requires that PUs must be detected within 2 seconds, and specifies that both the misdetection probability PMD and the false alarm rate PF A should be no more than 0.1 [3]
As the scarce spectrum resources are allocating out, the cognitive radio networks (CRNs) [1] have received increasing research attentions for the target of more efficient usage of the wireless spectrum
In this paper we studied the sensing channel assignment for spectrum sensing using wireless spectrum sensor networks (WSSNs) in CRNs
We systematically studied the key factors influencing the performance for single channel sensing
We proposed a Sensing Channel ASsignment algorithm (SCAS)
The improvement on the sensing effectiveness is up to 300% comparing to other simple alternatives
This demonstrates that SCAS hits a better tradeoff between the sensed channel number and the accumulated sensing effectiveness that can be achieved
Design principles

According to all these investigations, the authors summarize following design principles for the sensing channel assignment algorithm.
Each sensed channel should have a sufficient number of sensors residing in the channel to sense.
Otherwise the mandatory requirements on sensing accuracy PMD and PF A may not be able to satisfied, resulting in a zero sensing effectiveness from this sensed channel.
The triangle deployment of sensors outperforms other regular and the random deployment schemes.
This is true when the requirements on PMD and PF A are stringent.
For general deployment schemes, a deployment with sensors of symmetrical and evenly distributed voronoi neighbors is preferred
The improvement is up to 300% and the average improvement is 150% compared with other simple alternatives.
Experimental results show that SCAS can improve the accumulated sensing effectiveness by up to 300% compared with a naive randomized assignment.
When the sensors are less than 200, hexagon deployment outperforms the others and the advance is up to 56% compared with the random deployment.
The improvement on the sensing effectiveness is up to 300% comparing to other simple alternatives
The authors systematically studied the key factors influencing the performance for single channel sensing.
According to these results, the authors proposed a Sensing Channel ASsignment algorithm (SCAS).
The improvement on the sensing effectiveness is up to 300% comparing to other simple alternatives
This demonstrates that SCAS hits a better tradeoff between the sensed channel number and the accumulated sensing effectiveness that can be achieved
Spectrum sensing plays an important role in CRNs. The current research works for spectrum sensing can be categorized into to two main classes. One is SU-based sensing schemes, and the other class is based on sensor network to provide the spectrum sensing services.

For the first class of SU-based spectrum sensing, it can be further categorized into three groups. The first group of works focus on studying possible spectrum detection methods. Cabric et. al. [10] presents an experimental study of energy detection method for spectrum sensing. Energy detection utilizes the Received Signal Strength (RSS) to judge the appearance of the PUs. According to the results, energy detection is faster but the sensing accuracy is relatively lower. In the work [11], Cordeiro et. al studies the feature detection method which analyzes the received signals to distinguish the PUs from other SUs. The sensing accuracy of feature detection is much higher than that of energy detection, while experiences more sensing time. Noticing the truth that a SU cannot support simultaneous spectrum sensing and accessing, Kim et. al [4] proposes inband spectrum sensing algorithm which forms an optimal group of SUs and scheduling different detection methods among them so as to achieve the best performance. All these works focus on the sensing accuracy of individual nodes, and the third majority group of works attempt to improve the sensing accuracy by fusion the sensing results of a number of sensors.
I. F. Akyildiz, W. Lee, M. C. Vuran, and M. S., "A survey on spectrum management in cognitive radio networks," IEEE Communications Magazine, pp. 40–48, April 2008.

ieee802.22, working, group, and on Wireless Regional Area Networks (WRANs), "http://www.ieee802.org/22/."

C. R. Stevenson, C. Cordeiro, E. Sofer, and G. Chouinard, "Functional requirements for the 802.22 wran standard," 2005.

H. Kim and K. G. Shin, "In-band spectrum sensing in cognitive radio networks: energy detection or feature detection?" in Proc. of MobiCom. New York, NY, USA: ACM, 2008, pp. 14–25.

A. Ghasemi and E. S. Sousa, "Collaborative spectrum sensing for opportunistic access in fading environments," in Proc. of IEEE DySPAN, 2005.

Online and Available, "Sendora project," http //www.sendora.eu/, 2008.

W. Xi, Y. He, Y. Liu, J. Zhao, L. Mo, and Z. Yang, "Locating sensors in the wild: Pursuit of ranging quality," in Proc. of ACM Sensys, 2009.

Y. Yang, Y. Liu, and L. M. Ni, "Cooperative boundary detection for spectrum sensing using dedicated wireless sensor networks," in Proc. of InfoCom, 2010.

J. Polastre, R. Szewczyk, and D. Culler, "Telos: Enabling ultra-low power wireless research," in Proc. of IPSN, 2005.

D. Cabric, A. Tkachenko, and R. W. Brodersen, "Experimental study of spectrum sensing based on energy detection and network cooperation," in Proc. of IEEE TAPAS, 2006.

C. Cordeiro, K. Challapali, and M. Ghosh, "Cognitive phy and mac layers for dynamic spectrum access and sharing of tv bands," in Proc of TAPAS. New York, NY, USA: ACM, 2006, p. 3.

V. Fodor and I. Glaropoulos, "Sensor networks for spectrum sensing - working assumptions and design goals," http //www.ee.kth.se/commth/projects/CROPS/docs/C2.d1.pdf.

S. P. Fekete, A. Kroller, D. Pfisterer, S. Fischer, and C. Buschmann, "Neighborhood-based topology recognition in sensor networks." in Proc. of ALGOSENSORS, 2004.

B. Krishnamachari and S. Iyengar, "Distributed bayesian algorithms for fault-tolerant event region detection in wireless sensor networks," IEEE Trans. Comput., vol. 53, no. 3, pp. 241–250, 2004.

Y. He, X. Shen, Y. Liu, L. Mo, and G. Da, "Locating sensors in the wild: Pursuit of ranging quality," in Proc. of ACM Sensys, 2010.

G. Zhou, C. Huang, T. Yan, T. He, J. A. Stankovic, and T. F. Abdelzaher, "Mmsn multi-frequency media access control for wireless sensor networks," in Proc. of IEEE InfoCom, 2006.

M. Li and Y. Liu, "Rendered path: range-free localization in anisotropic sensor networks with holes," in MobiCom. New York, NY, USA: ACM, 2007, pp. 51–62.

L. Guibas, D. Knuth, and M. Sharir, "Randomized incremental construction of delaunay and voronoi diagrams," Algorithmica, vol. 7, pp. 381–413, 1992.

F. P. Preparata and S. Hong, "Convex hulls of finite sets of points in two and three dimensions," Commun. ACM, vol. 20, no. 2, pp. 87–93, 1977.
数据免责声明
页面数据均来自互联网公开来源、合作出版商和通过AI技术自动分析结果,我们不对页面数据的有效性、准确性、正确性、可靠性、完整性和及时性做出任何承诺和保证。若有疑问,可以通过电子邮件方式联系我们:report@aminer.cn