AI帮你理解科学
AI 生成解读视频
AI抽取解析论文重点内容自动生成视频
---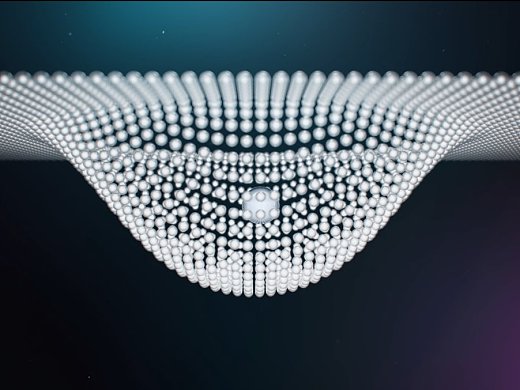 AI 溯源
AI解析本论文相关学术脉络
---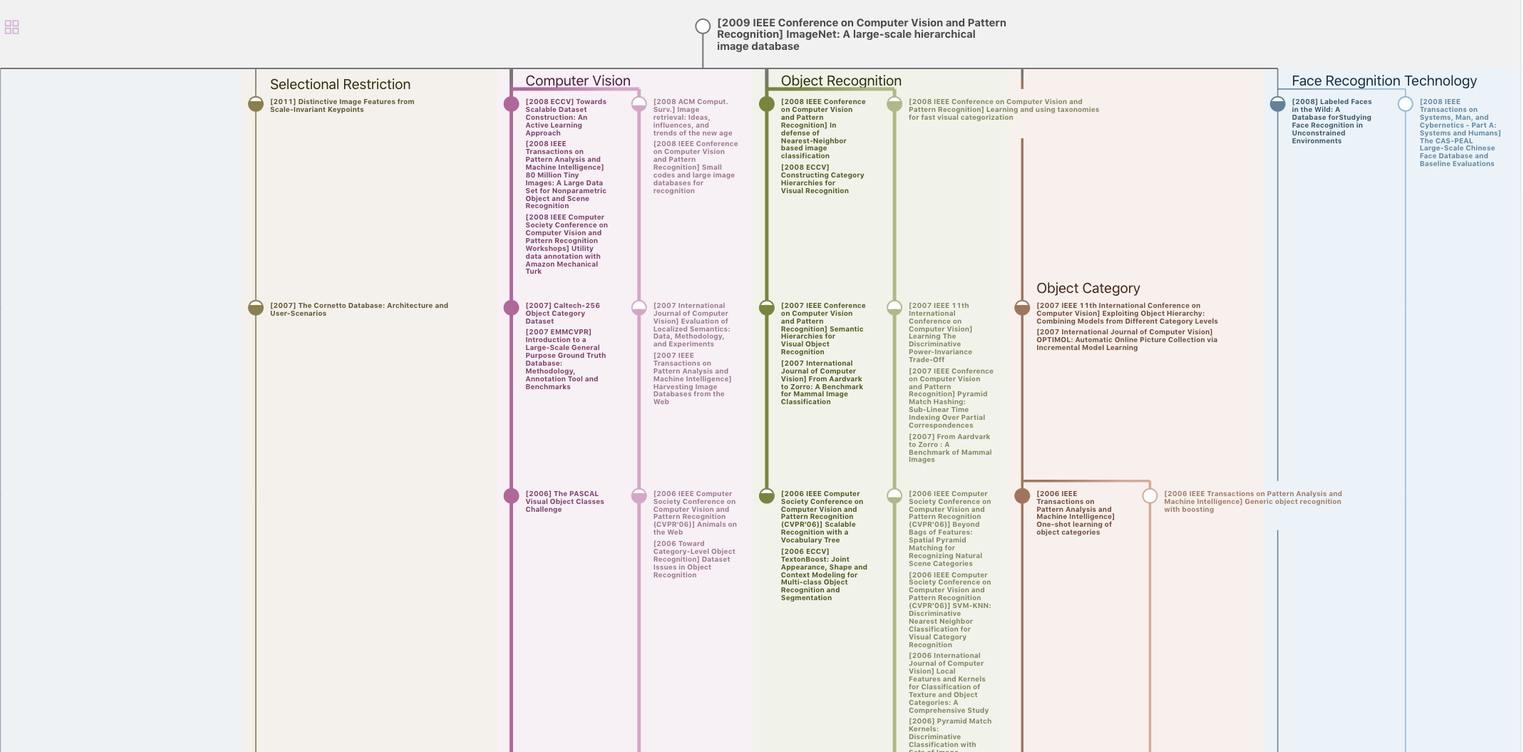 AI 精读
AI抽取本论文的概要总结
---
The results of this study indicate the importance of homogeneous chemistry as a pollutant transformation process in indoor atmospheres
Mathematical modeling of chemically reactive pollutants in indoor air.

ENVIRONMENTAL SCIENCE & TECHNOLOGY, no. 9 (1986): 924-934

摘要

A general mathematical model is presented for predicting the concentrations of chemically reactive compounds in indoor air. The model accounts for the effects of ventilation, filtration, heterogeneous removal, direct emission, and photolytic and thermal chemical reactions. The model is applied to the induction of photochemically reactive ...

更多

0
Considerable progress has been made recently in developing mathematical models for predicting pollutant concentrations in ambient air.
Some of the most stringent standards for indoor air quality are specified for museums, archives, and rare book libraries.
Since these collections must be preserved indefinitely, even very slow rates of deterioration could lead to unacceptable accumulated damage.
Analytical tools are needed both to predict the levels of chemically complex mixtures that will occur in new buildings prior to their construction and to diagnose the source of pollutants present in existing facilities.
Considerable progress has been made recently in developing mathematical models for predicting pollutant concentrations in ambient air
Simulations are conducted of pollutant levels in a newly constructed museum on the basis of data taken for this purpose at the Virginia Steele Scott Gallery in San Marino, CA
The full kinetic model is slightly better in predicting indoor ozone concentrations, during the morning hours when the presence of a significant nitric oxide concentration constitutes a substantial sink for ozone by reaction 3
The results of this study indicate the importance of homogeneous chemistry as a pollutant transformation process in indoor atmospheres
Efforts to determine the rates of mixing in indoor air and to examine the effect of poor mixing on the apparent rates of chemical reaction are recommended
The basis of describing indoor air motion is partially established in numerical codes for natural convection in enclosures [30]
At most times the measured NO, and NOz*concentrations are seen to lie between the results for the base case and "low NOz wall loss" simulations.
The "low NOz wall loss" case predicts a total NO, concentration that is closer to the measured value (5% high) than is the result for the base case simulation (14% low)
The results of this study indicate the importance of homogeneous chemistry as a pollutant transformation process in indoor atmospheres.
A model that employs an explicit description of air motion at scales smaller than the dimension of the rooms would be considerablymore difficult to validate and costly to apply than the present approach.
It could prove quite useful in examining the validity of the uniformly mixed model and in treating the mass-transport aspects of surface reaction on a more fundamental basis
Introduction:

Considerable progress has been made recently in developing mathematical models for predicting pollutant concentrations in ambient air.
Some of the most stringent standards for indoor air quality are specified for museums, archives, and rare book libraries.
Since these collections must be preserved indefinitely, even very slow rates of deterioration could lead to unacceptable accumulated damage.
Analytical tools are needed both to predict the levels of chemically complex mixtures that will occur in new buildings prior to their construction and to diagnose the source of pollutants present in existing facilities.

Results:

At most times the measured NO, and NOz*concentrations are seen to lie between the results for the base case and "low NOz wall loss" simulations.
The "low NOz wall loss" case predicts a total NO, concentration that is closer to the measured value (5% high) than is the result for the base case simulation (14% low)

Conclusion:

The results of this study indicate the importance of homogeneous chemistry as a pollutant transformation process in indoor atmospheres.
A model that employs an explicit description of air motion at scales smaller than the dimension of the rooms would be considerablymore difficult to validate and costly to apply than the present approach.
It could prove quite useful in examining the validity of the uniformly mixed model and in treating the mass-transport aspects of surface reaction on a more fundamental basis
Table1: Table 1
Table2: Table 2
Table3: Table 3
Table4: Table 4
Table5: Table 5
Table6: Table 6
Table7: Table 7
Table8: Table 8
Table9: Table 9
Table10: Kinetic Mechanism [<a class="ref-link" id="c1" href="#r1">1</a>,<a class="ref-link" id="c2" href="#r2">2</a>,<a class="ref-link" id="c20" href="#r20">20</a>,<a class="ref-link" id="c21" href="#r21">21</a>,<a class="ref-link" id="c22" href="#r22">22</a>]
Table11: Source and Sink Rates (ppb h-') in Scott Gallery for Selected Species and Simulations: Average for November 4 a n d 5, 1984 species NO NO2
Table12: Table 10
Table13: Coefficients Used To Determine Photolysis Rates (219 22)
Table14: Table 12
Table15: Table 13
Table16: Table 14
Table17: Table 15
Table18: Table 16
Table19: Table 17
Table20: Table 18
Table21: Table 19
Table22: Table 20
Table23: Table 21
Table24: Table 22
Table25: Table 23
Table26: Table 24
Table27: Table 25
Table28: Table 26
Table29: Table 27
Table30: Table 28
Table31: Table 29
Table32: Table 30
Table33: Table 31
Table34: Table 32
Table35: Table 33
Table36: Table 34
Table37: Table 35
Table38: Table 36
Table39: Table 37
Table40: Table 38
Table41: Table 39
Table42: Table 40
Table43: Table 41
Table44: Table 42
Table45: Table 43
Table46: Table 44
Table47: Table 45
Table48: Table 46
Table49: Table 47
Table50: Table 48
Table51: Table 49
Table52: Table 50
Table53: Table 51
Table54: Table 52
Table55: Table 53
Table56: Table 54
Table57: Table 55
Table58: Table 56
Table59: Table 57
Table60: Table 58
Table61: Table 59
Table62: Table 60
Table63: Table 61
Table64: Table 62
Table65: Table 63
Table66: Table 64
Table67: Table 65
Table68: Table 66
Table69: Table 67
Table70: Table 68
Table71: Table 69
Table72: Table 70
Table73: Table 71
Table74: Table 72
Table75: Table 73
Table76: Table 74
Table77: Table 75
Table78: Table 76
Table79: Table 77
Table80: Table 78
Table81: Table 79
Table82: Table 80
Table83: Table 81
Table84: Table 82
Table85: Table 83
Table86: Table 84
Table87: Table 85
Table88: Table 86
Table89: Table 87
Table90: Table 88
Table91: Table 89
Table92: Table 90
Table93: Table 91
Table94: Table 92
Table95: Table 93
Table96: Table 94
Table97: Table 95
Table98: Table 96
Table99: Table 97
Table100: Table 98
Table101: Table 99
Table102: Simulation Input Parameters deposition vel, cm s-l
Table103: Species Concentrations (ppb) in Scott Gallery: Average for November 4 and 5, 1984 outdoor
Table104: Table 100
Table105: Table 101
Table106: Table 102
Table107: Table 103
Table108: Table 104
Table109: Table 105
Table110: Table 106
Table111: Table 107
Table112: Table 108
Table113: Table 109
Table114: Table 110
Table115: Measurements of Indoor Deposition Velocity species
Download tables as Excel
The research was supported by a contract with the Getty Conservation Institute and by an Earle C
species: 3
NO^ + OPP). 99.1 also employed to determine the outdoor concentrations of these three species and HN04, H02, NO3, N205,RCOs, RN04, and R 0 2as has been done in simulating outdoor air pollution [
27
]. Heterogeneous Reactions
species: 15
Further research is needed to resolve the discrepancy with studies of radon decay-product removal at surfaces, Outdoor Concentrations. With the current chemical mechanism, the model requires as input the hourly averaged outdoor concentration of 15 species or groups of species. These data may be obtained by direct outdoor measurement or from a photochemical air-quality model that describes the chemical evolution of the outdoor air over time [
1
,
20
]
species: 15
Initial Conditions. The initial indoor pollutant concentrations are treated in the same way as the outdoor concentrations: concentrations of 15 species are specified, and the remaining 10 are computed assuming that steady-state conditions prevail. For most buildings, simulation results are relatively insensitive to changes in the initial conditions: the limiting characteristic time associated with a perturbed initial condition is given by the inverse air-exchange rate which in many cases is less than 1 h
pollutants: 15
Other species (e.g., CO) are assumed to be sufficiently inert that their removal rates at building surfaces are negligible. Data on outdoor concentrations of the 15 pollutants required by the model were specified by the following approach. The outdoor monitoring data on 03,NO, and NO2* collected on site were used
remaining cases: 3
"multi~hamberc'~ase addresses the magnitude of errors resulting from assuming that this building may be represented as a single well-mixed chamber. The three remaining cases were selected to examine how changes in building design or operation could influence indoor pollutant concentrations through chemical reaction. The case with an "indoor hydrocarbon source" could represent a situation in which fumes from an underground parking garage enter the building, or a case in which solvents are used within the building