AI帮你理解科学
AI 生成解读视频
AI抽取解析论文重点内容自动生成视频
---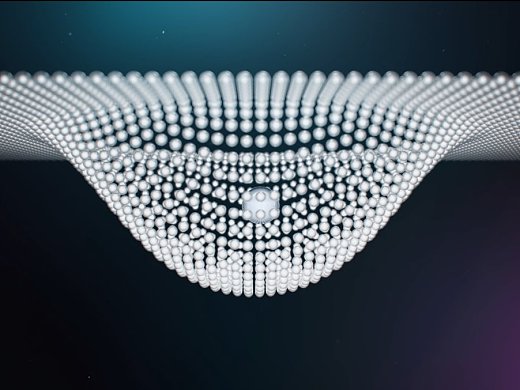 AI 溯源
AI解析本论文相关学术脉络
---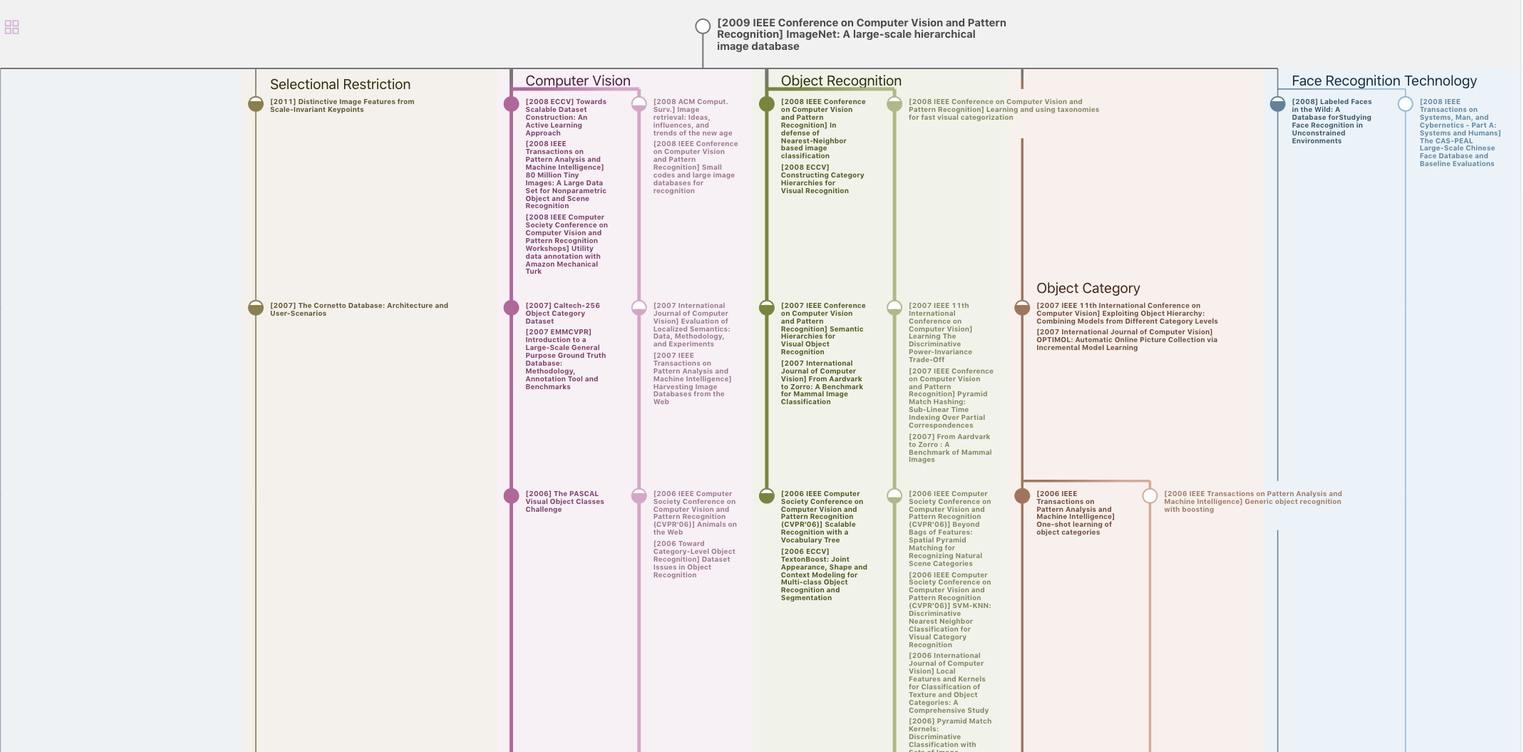 AI 精读
AI抽取本论文的概要总结
---
Reference 13 gives an extensive list of possible error sources and their remedies in time-resolved fluorescence spectroscopy
Fluorescence lifetime standards for time and frequency domain fluorescence spectroscopy.

ANALYTICAL CHEMISTRY, no. 5 (2007): 2137-2149

摘要

A series of fluorophores with single-exponential fluorescence decays in liquid solution at 20 degrees C were measured independently by nine laboratories using single-photon timing and multifrequency phase and modulation fluorometry instruments with lasers as excitation source. The dyes that can serve as fluorescence lifetime standards for...

更多

0
Enrico Gratton, Martin vandeVen,⊥ and Norberto D.
Jr. Laboratory for Fluorescence Dynamics, University of California, Biomedical Engineering Department, 3120 Natural Sciences II Building, Irvine, California 92697-2715.
Garry Rumbles and David Phillips Department of Chemistry and Centre for Photomolecular Science, Imperial College, Exhibition Road, London SW7 2AY, United Kingdom.
Visser and Arie van Hoek Departments of Biochemistry and Biophysics, MicroSpectroscopy Centre, Wageningen University, Dreijenlaan 3, 6703 HA Wageningen, The Netherlands.
Henryk Malak, and Ignacy Gryczynski Center for Fluorescence Spectroscopy, Department of Biological Chemistry, University of Maryland, 660 W.
Enrico Gratton, Martin vandeVen,⊥ and Norberto D
For lifetime determinations of the same compound carried out by several laboratories, each with their own personnel, lifetime instrumentation, data analysis software, lifetime standards, and solvents obtained from different suppliers, etc., one expects a normal distribution of errors broader than that when an experienced analyst carries out all determinations
To minimize systematic errors in the fluorescence lifetime determinations, all sources of variation must be taken into account and eliminated where possible
To create experimental conditions as similar as possible, all laboratories participating in the cooperative fluorescence lifetime standards project had to comply with the following set of preconditions. (i) Since temperature may affect the fluorescence lifetime, the temperature was set fixed at 20 °C. (ii) To avoid the quenching effect of the ubiquitous quencher oxygen, all solutions had to be deoxygenated, either by purging the solutions with N2 or Ar or, preferably, by degassing the solutions by repetitive freeze-pumpthaw cycles prior to the measurements. (iii) The concentration of the solute in the solution had to be low enough to avoid systematic errors that depend on the concentration of the lifetime standard
The absorbance of the solutions was kept very low, so that the absorbed light flux was linearly proportional to the absorbance. (iv) Obviously, the impurity of both the lifetime standard and the solvent used to prepare the solutions can contribute to systematic errors
NATA (98% and reagent grade) must be recrystallized to yield monoexponential decays, whereas in other cases, NATA (98% and reagent grade), procured from a different supplier, gave excellent single-exponential fits
Reference 13 gives an extensive list of possible error sources and their remedies in time-resolved fluorescence spectroscopy (TD and frequency domain (FD))
All time-resolved fluorescence data were analyzed by single-curve analysis.
Three laboratories (LEU/HAS, LEU, LON) used simultaneous analysis of time-resolved fluorescence data measured at different emission wavelengths to verify the singleexponential character of the fluorescence decays.
The values of the various criteria for assessing the quality of the fits indicated that all the decay data gave excellent single-exponential fits except the following.
F (t) ) R1 exp(-t/τ1) + R2 exp(-t/τ2) (12)
It is only after recrystallization or sublimation that this compound displays single-exponential decay kinetics.
Laser grade quality from various suppliers leads to different time-resolved solventb τjFDc nFDd sFD2e τjTDc nTDd sTD2e
For lifetime determinations of the same compound carried out by several laboratories, each with their own personnel, lifetime instrumentation, data analysis software, lifetime standards, and solvents obtained from different suppliers, etc., one expects a normal distribution of errors broader than that when an experienced analyst carries out all determinations.
To minimize systematic errors in the fluorescence lifetime determinations, all sources of variation must be taken into account and eliminated where possible.
Systematic errors can be introduced into lifetime measurements by several factors [due to the fluorescent sample, the electronic and optical components of the timeresolved instrumentation, and data analysis].
The use of a laser as excitation source was instrumental in demonstrating that quinine exhibits dual exponential fluorescence decay kinetics..
The single-exponential lifetime values measured for quinine sulfate by so many laboratories were not obtained by laser excitation.
For the phase-modulation measurements, multiple modulation frequencies were used. (vi) Probably the surest way to minimize systematic errors in interlaboratory measurements is to select those qualified laboratories known to be competent in the fields of pulse and phase-modulation fluorometry
Introduction:

Enrico Gratton, Martin vandeVen,⊥ and Norberto D.
Jr. Laboratory for Fluorescence Dynamics, University of California, Biomedical Engineering Department, 3120 Natural Sciences II Building, Irvine, California 92697-2715.
Garry Rumbles and David Phillips Department of Chemistry and Centre for Photomolecular Science, Imperial College, Exhibition Road, London SW7 2AY, United Kingdom.
Visser and Arie van Hoek Departments of Biochemistry and Biophysics, MicroSpectroscopy Centre, Wageningen University, Dreijenlaan 3, 6703 HA Wageningen, The Netherlands.
Henryk Malak, and Ignacy Gryczynski Center for Fluorescence Spectroscopy, Department of Biological Chemistry, University of Maryland, 660 W.

Objectives:

The authors' aim is to determine if a certain fluorescent dye displays single-exponential decays and can be used as a robust lifetime standard.

Results:

All time-resolved fluorescence data were analyzed by single-curve analysis.
Three laboratories (LEU/HAS, LEU, LON) used simultaneous analysis of time-resolved fluorescence data measured at different emission wavelengths to verify the singleexponential character of the fluorescence decays.
The values of the various criteria for assessing the quality of the fits indicated that all the decay data gave excellent single-exponential fits except the following.
F (t) ) R1 exp(-t/τ1) + R2 exp(-t/τ2) (12)
It is only after recrystallization or sublimation that this compound displays single-exponential decay kinetics.
Laser grade quality from various suppliers leads to different time-resolved solventb τjFDc nFDd sFD2e τjTDc nTDd sTD2e

Conclusion:

For lifetime determinations of the same compound carried out by several laboratories, each with their own personnel, lifetime instrumentation, data analysis software, lifetime standards, and solvents obtained from different suppliers, etc., one expects a normal distribution of errors broader than that when an experienced analyst carries out all determinations.
To minimize systematic errors in the fluorescence lifetime determinations, all sources of variation must be taken into account and eliminated where possible.
Systematic errors can be introduced into lifetime measurements by several factors [due to the fluorescent sample, the electronic and optical components of the timeresolved instrumentation, and data analysis].
The use of a laser as excitation source was instrumental in demonstrating that quinine exhibits dual exponential fluorescence decay kinetics..
The single-exponential lifetime values measured for quinine sulfate by so many laboratories were not obtained by laser excitation.
For the phase-modulation measurements, multiple modulation frequencies were used. (vi) Probably the surest way to minimize systematic errors in interlaboratory measurements is to select those qualified laboratories known to be competent in the fields of pulse and phase-modulation fluorometry
Table1: Mean Lifetime Data τj of the Fluorescent Lifetime Reference Dyes in Fluid Solution at 20 °C Measured in the Present Study compounda
Table2: Comparison of FD and TD Data Precision of the Fluorescent Lifetime Reference Dyes in Fluid Solution at 20 °C Measured in the Present Study compounda
Table3: Supporting Information) shows all estimated lifetime values of 20 (fluorescent lifetime standard/ solvent) combinations measured by the various laboratories. All time-resolved fluorescence data were analyzed by single-curve analysis. Three laboratories (LEU/HAS, LEU, LON) also used simultaneous (global) analysis of time-resolved fluorescence data measured at different emission wavelengths to verify the singleexponential character of the fluorescence decays. The values of the various criteria for assessing the quality of the fits indicated that all the decay data gave excellent single-exponential fits except the following
Download tables as Excel
N.B. thanks the Fonds voor Wetenschappelijk Onderzoek- Vlaanderen (FWO) for grant G.0320.00
A.J.W.G.V. and A.v.H. thank The Netherlands Organisation for Scientific Research for investment grants to upgrade the time-resolved fluorescence equipment
B.V. is grateful to the Centre National de la Recherche Scientifique (France) for financial support
D.P. and G.R. thank EPSRC for equipment support through various grants
samples: 18
Instead, a general least-squares method that accounts for measurement errors on x and y should be used to perform curve fits of τjTD versus τjFD (or vice versa).69. The best orthogonal leastsquares fit (eq 19) of τjFD (y, subject to error) versus τjTD (x, subject to error) obtained for 18 samples of Table 2 gives the following estimates: a ) -0.001 ( 0.005 (sa), b ) 1.02 ( 0.01 (sb) with r ) 0.978. Because nTD ) 1 for 9-cyanoanthracene in cyclohexane and nFD ) 1 for rhodamine B in water (Table 2), these data were excluded from the least-squares regression