AI帮你理解科学
AI 生成解读视频
AI抽取解析论文重点内容自动生成视频
---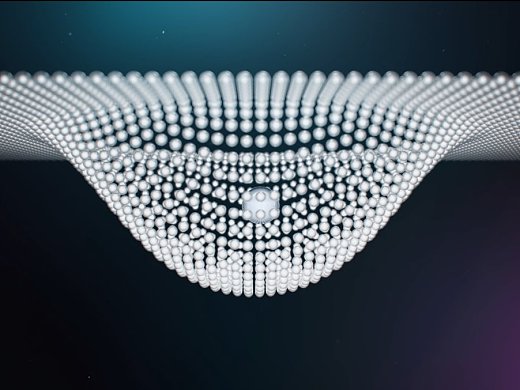 AI 溯源
AI解析本论文相关学术脉络
---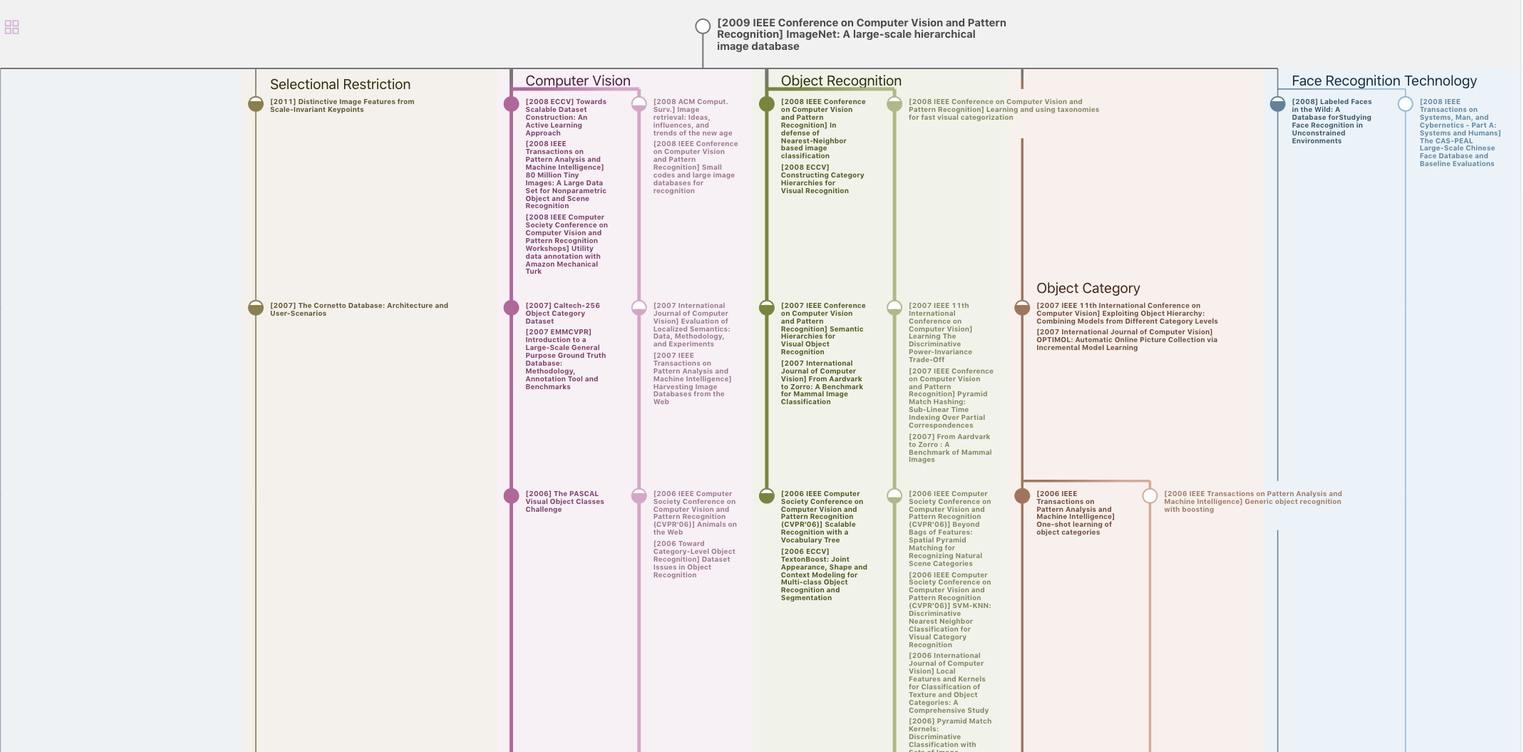 AI 精读
AI抽取本论文的概要总结
---
A hybrid quadrupole time-of-flight mass spectrometer featured with ion trapping capabilities was employed for quantitative profiling of total extracts of endogenous phospholipids
Quantitative profiling of phospholipids by multiple precursor ion scanning on a hybrid quadrupole time-of-flight mass spectrometer.

ANALYTICAL CHEMISTRY, no. 5 (2002): 941-949

摘要

A hybrid quadrupole time-of-flight mass spectrometer featured with ion trapping capabilities was employed for quantitative profiling of total extracts of endogenous phospholipids. Simultaneous acquisition of precursor ion spectra of multiple fragment ions allowed detection of major classes of phospholipids in a single experiment. Relative...

更多

0
A hybrid quadrupole time-of-flight mass spectrometer featured with ion trapping capabilities was employed for quantitative profiling of total extracts of endogenous phospholipids.
Quantitative characterization of individual lipids as well as of lipid classes is conventionally performed by a combination of various analytical technologies,[8] including high-performance liquid chromatography, thin-layer chromatography, gas chromatography, and mass spectrometry.[9,10] Such strategy is time-consuming, requires relatively large amounts of samples, and is prone to biased losses of lipid material that are almost impossible to control
It is mostly applied for the characterization of global perturbation of the lipid composition of the whole cell rather than for subtle changes in lipid microheterogeneity.
A combination of nanoES MS and PIS has made possible quantitative analysis of phospholipids in unfractionated mixtures at the low-picomole level.[15]
A hybrid quadrupole time-of-flight mass spectrometer featured with ion trapping capabilities was employed for quantitative profiling of total extracts of endogenous phospholipids
Simultaneous acquisition of precursor ion spectra of multiple fragment ions allowed detection of major classes of phospholipids in a single experiment. Relative changes in their concentration were monitored using a mixture of isotopically labeled endogenous lipids as a comprehensive internal standard
Dozens of structural variants are possible within each class of lipids since the headgroup can be combined with a large pool of fatty acids that vary in both chain length and degree of saturation
Rafts are composed from lipids with saturated fatty acids, are enriched in cholesterol and sphingolipids,[1] and are known to mediate pathogen entry,[2] transmembrane signal transduction,[1,3] and sorting and trafficking through
Precursor ion scanning (PIS) selectively detects ions that produce the same characteristic fragment ion upon their collision-induced dissociation even if a very complex mixture is injected into the mass spectrometer
Materials. 1,2-Dilauroyl-sn-glycero-3-phosphocholine was purchased from Avanti Polar Lipids, Inc. (Alabaster, AL). 13C-Glucose was purchased from Martek Biosciences Corp. (Columbia, MD) and 13C-methanol (99% atom % 13C) from Cambridge Isotope Laboratories (Andover, MA).
1,2-Dilauroyl-sn-glycero-3-phosphocholine was purchased from Avanti Polar Lipids, Inc.
13C-Glucose was purchased from Martek Biosciences Corp.
Pichia pastoris strain SmdII 684 was obtained from Stephen Weeks (EMBL).
YNB medium was purchased from Difco Laboratories, Inc.
Other components of cell media were obtained from Gibco BRL (Rockville MD).
Fetal calf serum (FCS) was obtained from PAA Laboratories GmbH (Colbe, Germany).
Delipidated FCS was obtained from Dr C.
Oleic acid supplement was purchased from Sigma-Aldrich (St. Louis MO)
Precursor Ion Scanning on a QSTAR Pulsar Mass Spectrometer.
To evaluate the sensitivity of a QSTAR Pulsar mass spectrometer in PIS mode, the authors analyzed a solution of 1,2-dilauroylsn-glycero-3-phosphatidylcholine having a concentration of 6 fmol/ μL.
The isotopically resolved singly charged peak of the lipid was reliably detected (Figure 1), it could not be distinguished from chemical noise in the TOF MS spectrum.
Intense singly charged ions of chemical background that dominated the TOF MS spectrum (Figure 1) would have provided misleading information regarding the sample identity if not verified by PIS
CONCLUSION AND PERSPECTIVES

MPIS on a QSTAR Pulsar mass spectrometer has significantly improved the lipid analysis by making it more rapid, accurate, unaffected by chemical noise, and much less dependent on internal standards of synthetic origin.
The authors envision that FAS could become a powerful method for discovering novel lipid classes since detection of lipid species does not rely on preliminary knowledge of their headgroups or other radicals.
A combination of various methods of scanning may help to profile glycolipids and signaling lipids, as phosphatidylinositol phosphates, which do not yield a single distinct fragment ion and are not reliably detectable by any specific scan.
Powered by the appropriate software, comprehensive lipid profiling may eventually match the sensitivity and throughput of the characterization of proteomes and provide a more comprehensive view of molecular machines embedded into cellular membranes
Introduction:

A hybrid quadrupole time-of-flight mass spectrometer featured with ion trapping capabilities was employed for quantitative profiling of total extracts of endogenous phospholipids.
Quantitative characterization of individual lipids as well as of lipid classes is conventionally performed by a combination of various analytical technologies,[8] including high-performance liquid chromatography, thin-layer chromatography, gas chromatography, and mass spectrometry.[9,10] Such strategy is time-consuming, requires relatively large amounts of samples, and is prone to biased losses of lipid material that are almost impossible to control
It is mostly applied for the characterization of global perturbation of the lipid composition of the whole cell rather than for subtle changes in lipid microheterogeneity.
A combination of nanoES MS and PIS has made possible quantitative analysis of phospholipids in unfractionated mixtures at the low-picomole level.[15]

Methods:

Materials. 1,2-Dilauroyl-sn-glycero-3-phosphocholine was purchased from Avanti Polar Lipids, Inc. (Alabaster, AL). 13C-Glucose was purchased from Martek Biosciences Corp. (Columbia, MD) and 13C-methanol (99% atom % 13C) from Cambridge Isotope Laboratories (Andover, MA).
1,2-Dilauroyl-sn-glycero-3-phosphocholine was purchased from Avanti Polar Lipids, Inc.
13C-Glucose was purchased from Martek Biosciences Corp.
Pichia pastoris strain SmdII 684 was obtained from Stephen Weeks (EMBL).
YNB medium was purchased from Difco Laboratories, Inc.
Other components of cell media were obtained from Gibco BRL (Rockville MD).
Fetal calf serum (FCS) was obtained from PAA Laboratories GmbH (Colbe, Germany).
Delipidated FCS was obtained from Dr C.
Oleic acid supplement was purchased from Sigma-Aldrich (St. Louis MO)

Results:

Precursor Ion Scanning on a QSTAR Pulsar Mass Spectrometer.
To evaluate the sensitivity of a QSTAR Pulsar mass spectrometer in PIS mode, the authors analyzed a solution of 1,2-dilauroylsn-glycero-3-phosphatidylcholine having a concentration of 6 fmol/ μL.
The isotopically resolved singly charged peak of the lipid was reliably detected (Figure 1), it could not be distinguished from chemical noise in the TOF MS spectrum.
Intense singly charged ions of chemical background that dominated the TOF MS spectrum (Figure 1) would have provided misleading information regarding the sample identity if not verified by PIS

Conclusion:

CONCLUSION AND PERSPECTIVES

MPIS on a QSTAR Pulsar mass spectrometer has significantly improved the lipid analysis by making it more rapid, accurate, unaffected by chemical noise, and much less dependent on internal standards of synthetic origin.
The authors envision that FAS could become a powerful method for discovering novel lipid classes since detection of lipid species does not rely on preliminary knowledge of their headgroups or other radicals.
A combination of various methods of scanning may help to profile glycolipids and signaling lipids, as phosphatidylinositol phosphates, which do not yield a single distinct fragment ion and are not reliably detectable by any specific scan.
Powered by the appropriate software, comprehensive lipid profiling may eventually match the sensitivity and throughput of the characterization of proteomes and provide a more comprehensive view of molecular machines embedded into cellular membranes
Table1: Detection of Phospholipids by Precursor Ion Scanning lipid class phosphatidylcholines (PCs) sphingomyelins (SMs) phosphatidylethanolamines (PEs)
Download tables as Excel
数据免责声明
页面数据均来自互联网公开来源、合作出版商和通过AI技术自动分析结果,我们不对页面数据的有效性、准确性、正确性、可靠性、完整性和及时性做出任何承诺和保证。若有疑问,可以通过电子邮件方式联系我们:report@aminer.cn