AI帮你理解科学
AI 生成解读视频
AI抽取解析论文重点内容自动生成视频
---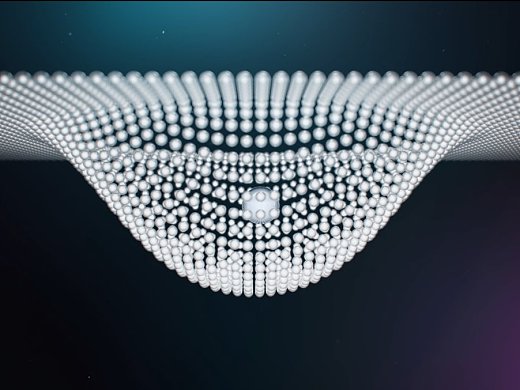 AI 溯源
AI解析本论文相关学术脉络
---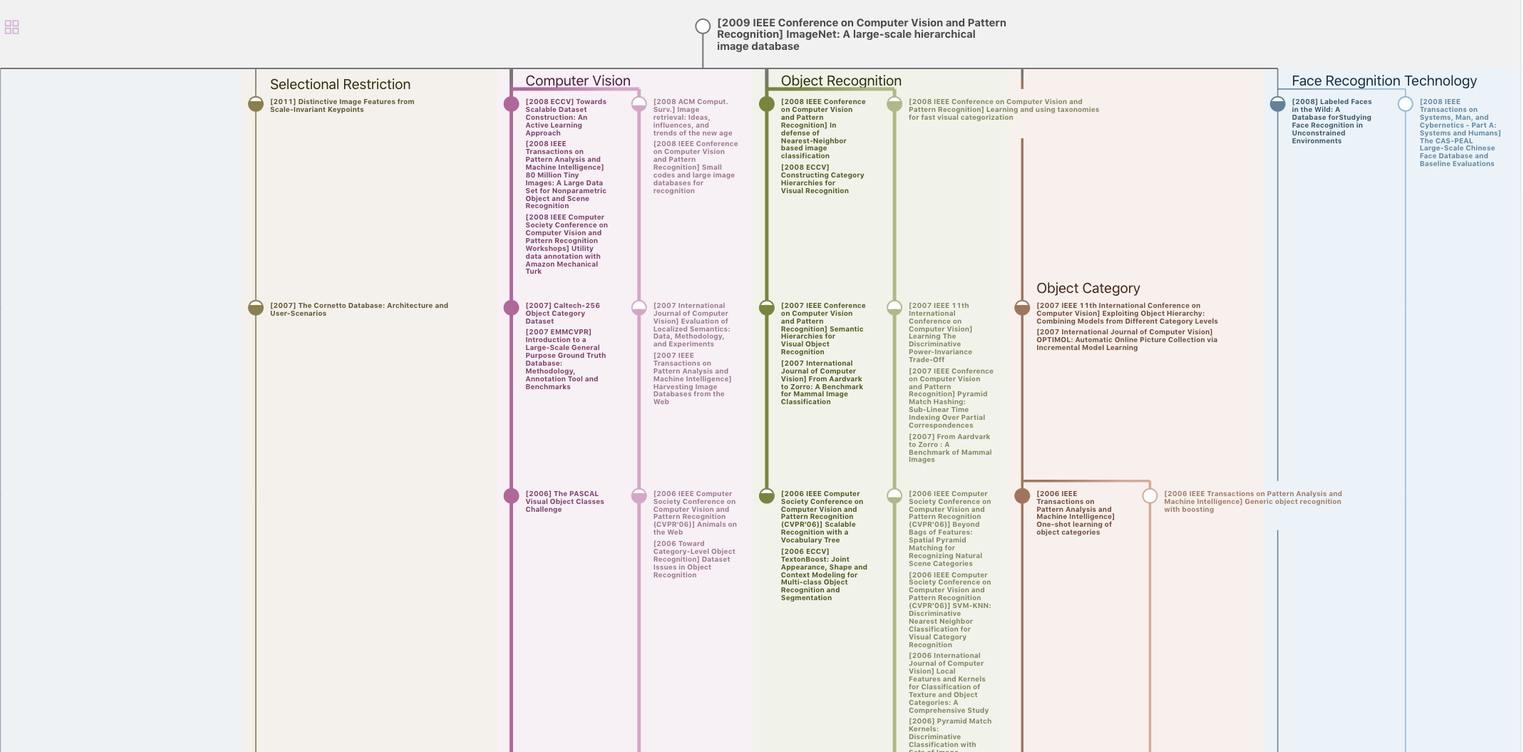 AI 精读
AI抽取本论文的概要总结
---
We believe that the spectral blue-shift observed in our rotationally twinned nanowires is a manifestation of the latter type of band alignment of the heterostructures formed by the alternating WZ and zinc blende sections
Optical properties of rotationally twinned InP nanowire heterostructures.

NANO LETTERS, no. 3 (2008): 836-841

摘要

We have developed a technique so that both transmission electron microscopy and microphotoluminescence can be performed on the same semiconductor nanowire over a large range of optical power, thus allowing us to directly correlate structural and optical properties of rotationally twinned zinc blende InP nanowires. We have constructed the ...

更多

0
The authors have developed a technique so that both transmission electron microscopy and microphotoluminescence can be performed on the same semiconductor nanowire over a large range of optical power, allowing them to directly correlate structural and optical properties of rotationally twinned zinc blende InP nanowires.
The authors found that RT is responsible for the observed blue shift of PL in randomly twinned InP nanowires
We have developed a technique so that both transmission electron microscopy and microphotoluminescence can be performed on the same semiconductor nanowire over a large range of optical power, allowing us to directly correlate structural and optical properties of rotationally twinned zinc blende InP nanowires
Nanotechnology based on semiconductor nanowires has opened up new directions in band gap engineering of optoelectronic devices due to the large design space made possible by the relaxation of many constraints typical of thin film growth.[1,2,3]
The observed power dependent blue shift of the PL spectra can be qualitatively explained by modeling the electron and hole wave functions of the InP nanowire heterostructure based on TEM lattice image and the predicted staggered heterojunction band alignment between zinc blende (ZB) InP and twinning associated wurtzite (WZ) InP.[7]
A similar excitation power dependent blue-shift of PL was previously reported in quantum wells with staggered band alignment and was observed by many authors.[24,25,26,27,28]
We believe that the spectral blue-shift observed in our rotationally twinned (RT) nanowires is a manifestation of the latter type of band alignment of the heterostructures formed by the alternating WZ and ZB sections
In order to establish the correlation between the observed optical properties with the twinning structure, we developed a new type of substrate that has made it possible to perform micro-PL with high excitation power and high-resolution transmission electron microscopy (HRTEM) on the same single nanowire
The InP nanowires were synthesized using metalorganic vapor phase epitaxy (MOVPE).
Size-selected gold aerosol particles[22] with 40 nm diameter and a surface density of 1 μm-2 were used as growth catalysts on an InP (111)B surface.
The nanowires were grown at 400 °C using trimethylindium (TMI) (CH3)3In, and phosphine, PH3, as indium and phosphorus precursors, respectively.
A phosphine molar fraction of 1.5 × 10-2 was used in a hydrogen carrier gas flow of 6 L/min at 100 mbar.
At moderate TMI flows, the nanowires grow vertically in the [111]B direction.
A similar excitation power dependent blue-shift of PL was previously reported in quantum wells with staggered band alignment and was observed by many authors.[24,25,26,27,28] The authors believe that the spectral blue-shift observed in the RT nanowires is a manifestation of the latter type of band alignment of the heterostructures formed by the alternating WZ and ZB sections.
The quantum confinement effect can be neglected due to the large nanowire diameter (∼80 nm).
The larger band gap of WZ InP has been verified in recently synthesized WZ InP nanowires.[29,30,31] The calculations in ref 7 predict that the band gap of WZ InP is higher than that of ZB InP by 84 meV and that a WZ/ZB InP heterojunction has staggered band alignment with the WZ conduction band 129 meV above the ZB conduction band, and the WZ valence band 45 meV above that of ZB (Figure
Introduction:

The authors have developed a technique so that both transmission electron microscopy and microphotoluminescence can be performed on the same semiconductor nanowire over a large range of optical power, allowing them to directly correlate structural and optical properties of rotationally twinned zinc blende InP nanowires.
The authors found that RT is responsible for the observed blue shift of PL in randomly twinned InP nanowires

Results:

The InP nanowires were synthesized using metalorganic vapor phase epitaxy (MOVPE).
Size-selected gold aerosol particles[22] with 40 nm diameter and a surface density of 1 μm-2 were used as growth catalysts on an InP (111)B surface.
The nanowires were grown at 400 °C using trimethylindium (TMI) (CH3)3In, and phosphine, PH3, as indium and phosphorus precursors, respectively.
A phosphine molar fraction of 1.5 × 10-2 was used in a hydrogen carrier gas flow of 6 L/min at 100 mbar.
At moderate TMI flows, the nanowires grow vertically in the [111]B direction.

Conclusion:

A similar excitation power dependent blue-shift of PL was previously reported in quantum wells with staggered band alignment and was observed by many authors.[24,25,26,27,28] The authors believe that the spectral blue-shift observed in the RT nanowires is a manifestation of the latter type of band alignment of the heterostructures formed by the alternating WZ and ZB sections.
The quantum confinement effect can be neglected due to the large nanowire diameter (∼80 nm).
The larger band gap of WZ InP has been verified in recently synthesized WZ InP nanowires.[29,30,31] The calculations in ref 7 predict that the band gap of WZ InP is higher than that of ZB InP by 84 meV and that a WZ/ZB InP heterojunction has staggered band alignment with the WZ conduction band 129 meV above the ZB conduction band, and the WZ valence band 45 meV above that of ZB (Figure
Partial financial support from the National Science Foundation Nanoscale Science and Engineering Center at Harvard is gratefully acknowledged
This research was performed within the Nanometer Structure Consortium at Lund University with financial support from the Swedish Research Council (VR), the Swedish Foundation for Strategic Research (SSF), the Knut and Alice Wallenberg Foundation (KAW), and from the European Union via the project NODE 015783
数据免责声明
页面数据均来自互联网公开来源、合作出版商和通过AI技术自动分析结果,我们不对页面数据的有效性、准确性、正确性、可靠性、完整性和及时性做出任何承诺和保证。若有疑问,可以通过电子邮件方式联系我们:report@aminer.cn