AI帮你理解科学
AI 生成解读视频
AI抽取解析论文重点内容自动生成视频
---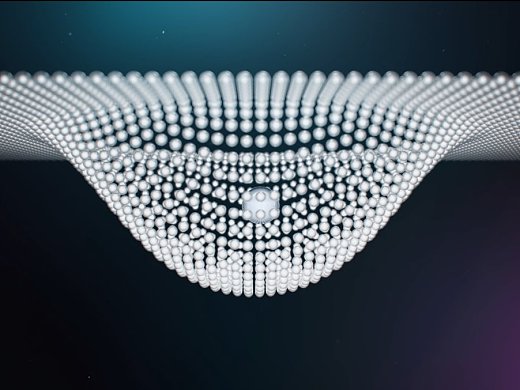 AI 溯源
AI解析本论文相关学术脉络
---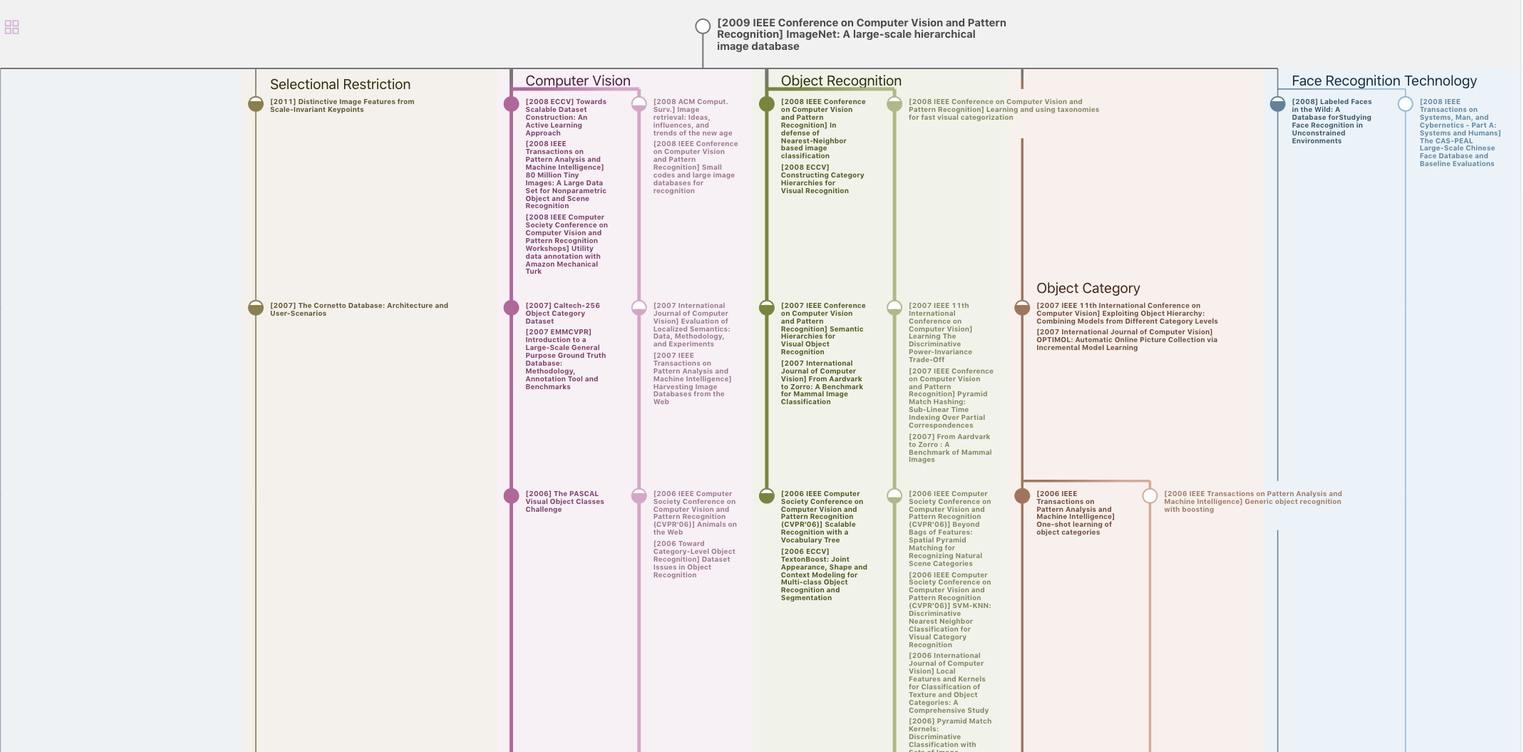 AI 精读
AI抽取本论文的概要总结
---
It is of importance to know more about the long-term behaviour of trace elements in agricultural soils, in particular with regard to effects on crop uptake and leaching to water bodies used as drinking water
Trace element inputs into soils by anthropogenic activities and implications for human health

Chemosphere, no. 2 (1999): 343-377

摘要

Trace element definition and functions, and inputs into soils from the most important anthropogenic sources, related and not related to agricultural practices, of general and local or incidental concern, are discussed in the first part of this review. Trace element inputs include those from commercial fertilizers, liming materials and agr...

更多

0
Widespread interest in trace element research in the agricultural, environmental and life sciences has emerged especially over the last three decades, urged by the growing social concern with excess concentrations of a number of elements in the environment as a consequence of anthropogenic emissions [1].
In the industrialized countries trace element contents in agricultural soils have increased significantly over the past century [3].
During recent decades trace inorganic pollutants have been distributed so widely that even soils in remote regions show increased levels of certain trace elements of anthropogenic origin [4].
Attention has mostly focused on geochemically anomalous or polluted areas and data are scarce for areas considered "clean" and "normal"
Widespread interest in trace element research in the agricultural, environmental and life sciences has emerged especially over the last three decades, urged by the growing social concern with excess concentrations of a number of elements in the environment as a consequence of anthropogenic emissions [1]
The cycling of each trace element had basically reached a steady state and a rigorous natural control was maintained on its distribution in the global ecosystem At the present time, calculations using the data in Table 1 suggest that the anthropogenic inputs have overwhelmed the natural biogeochemical cycles of trace elements on the earth [2]
Major developments in trace element research have been made in soil sciences, as soils are considered the most important environmental compartment functioning as a sink for trace elements
The most important anthropogenic sources of trace elements for soils include: commercial fertilizers, liming materials and agrochemicals, sewage sludges and other wastes used as soil amendments, irrigation waters, and atmospheric deposition from industrial, urban and road emissions [5]
It is of importance to know more about the long-term behaviour of trace elements in agricultural soils, in particular with regard to effects on crop uptake and leaching to water bodies used as drinking water
Several factors including the chemical and physical properties of soil, agronomic practices, geopedoclimatic conditions, and plant tolerances to the various trace elements have to be duly considered to obtain a more complete picture of the actual hazard from trace element additions to soil by anthropogenic sources
A general consensus exists on considering "trace" an element which is present in the system, e.g., soil and introduced materials, at levels of less than 0.1%.
In biochemical and biomedical areas, an element is considered "trace" when it is commonly present in plant or animal tissues in a concentration lower than 0.01% of the organism.
The highest frequency of detection, especially in surface waters in U.S.A., are shown by B, Ba, Cu, Zn, Hg and Ag, whereas the other trace elements are present only in less or much less than 50% of the examined water samples.
The annual increase in trace-element concentrations from air deposition is very small in soils in remote regions and rural regions, and results, except for Pb, Be and Cu, less than 0.001% of the typical soil concentration
Trace-element inputs are still increasing in the global environment and so they are in most soils.
Several factors including the chemical and physical properties of soil, agronomic practices, geopedoclimatic conditions, and plant tolerances to the various trace elements have to be duly considered to obtain a more complete picture of the actual hazard from trace element additions to soil by anthropogenic sources
These factors must be considered when long-term trends in the behaviour of trace elements are to be established
Table1: Historical changes in primary production of trace elements (x 1,000 metric tonnes/year) (source: [<a class="ref-link" id="c2" href="#r2">2</a>], compiled from the Minerals Yearbooks, Bureau of Mines, US Dept. of the Interior, US Govern. Printing Office, Washington, DC, U.S.A.)
Table2: Essentiality and potential toxicity of trace elements to plants and animals in the terrestrial environment Ldapted from [<a class="ref-link" id="c5" href="#r5">5</a>])
Table3: Table 3
Table4: Range (first line, minimum or unique value; second line, maximum value) of trace element contents (mg/Kg) of investigated fertilizers [<a class="ref-link" id="c20" href="#r20">20</a>,<a class="ref-link" id="c21" href="#r21">21</a>,<a class="ref-link" id="c22" href="#r22">22</a>] and usual ranges found in soil [<a class="ref-link" id="c3" href="#r3">3</a>, <a class="ref-link" id="c23" href="#r23">23</a>,<a class="ref-link" id="c24" href="#r24">24</a>,<a class="ref-link" id="c25" href="#r25">25</a>,<a class="ref-link" id="c26" href="#r26">26</a>]. Data shown also represent the quantities (in g) of trace elements supplied by an application of 1 metric ton of fertilizer to soil
Table5: Range of contents of major trace elements in agricultural limestones and pesticides [<a class="ref-link" id="c25" href="#r25">25</a>, <a class="ref-link" id="c27" href="#r27">27</a>, <a class="ref-link" id="c28" href="#r28">28</a>]
Table6: Typical ranges of concentration of trace elements in sewage sludges from various European countries and North America [<a class="ref-link" id="c3" href="#r3">3</a>, <a class="ref-link" id="c5" href="#r5">5</a>, <a class="ref-link" id="c25" href="#r25">25</a>, <a class="ref-link" id="c29" href="#r29">29</a>, <a class="ref-link" id="c31" href="#r31">31</a>,<a class="ref-link" id="c32" href="#r32">32</a>,<a class="ref-link" id="c33" href="#r33">33</a>,<a class="ref-link" id="c34" href="#r34">34</a>,<a class="ref-link" id="c35" href="#r35">35</a>,<a class="ref-link" id="c36" href="#r36">36</a>,<a class="ref-link" id="c37" href="#r37">37</a>], concentrations acceptable in sewage sludges applied to agricultural land in various European countries and European Union (EU) [<a class="ref-link" id="c31" href="#r31">31</a>, <a class="ref-link" id="c38" href="#r38">38</a>, <a class="ref-link" id="c39" href="#r39">39</a>], and maximum allowable concentrations (ceiling limits) for sludge application to cropland in USA [<a class="ref-link" id="c40" href="#r40">40</a>]
Table7: Estimated global inputs of trace elements to soils from sewage sludges [<a class="ref-link" id="c31" href="#r31">31</a>, <a class="ref-link" id="c41" href="#r41">41</a>]
Table8: Changes in the concentrations of trace elements in the surface 20 cm of soil following application of 84 metric tonnes of sewage sludge over a period of 12 years [<a class="ref-link" id="c42" href="#r42">42</a>], and limits for trace element concentrations" for sludged soils in the European Union (EU) [<a class="ref-link" id="c38" href="#r38">38</a>]
Table9: Ranges of trace-dement concentrations in variously composted municipal refuses from various countries [<a class="ref-link" id="c12" href="#r12">12</a>, <a class="ref-link" id="c37" href="#r37">37</a>, <a class="ref-link" id="c44" href="#r44">44</a>,<a class="ref-link" id="c45" href="#r45">45</a>,<a class="ref-link" id="c46" href="#r46">46</a>,<a class="ref-link" id="c47" href="#r47">47</a>,<a class="ref-link" id="c48" href="#r48">48</a>,<a class="ref-link" id="c49" href="#r49">49</a>], and concentrations of trace dements in a municipal compost and in treated and untreated soils from a field experiment [<a class="ref-link" id="c12" href="#r12">12</a>]
Table10: Ranges of concentrations (mg/Kgdry weight)
Table11: Ranges of concentrations (mg/L) and frequency of detection (%, between parentheses) of trace elements in surface and ground waters used for irrigation of croplands [<a class="ref-link" id="c3" href="#r3">3</a>, <a class="ref-link" id="c52" href="#r52">52</a>,<a class="ref-link" id="c53" href="#r53">53</a>,<a class="ref-link" id="c54" href="#r54">54</a>]
Table12: Ranges of concentrations (mg/L) of trace elements in wastewaters from municipal treatment plants and their treated effluents [<a class="ref-link" id="c55" href="#r55">55</a>,<a class="ref-link" id="c56" href="#r56">56</a>,<a class="ref-link" id="c57" href="#r57">57</a>,<a class="ref-link" id="c58" href="#r58">58</a>,<a class="ref-link" id="c59" href="#r59">59</a>,<a class="ref-link" id="c60" href="#r60">60</a>,<a class="ref-link" id="c61" href="#r61">61</a>]
Table13: Surface and irrigation water quality criteria (recommended maximum concentrations, in mg/L) for trace elements [<a class="ref-link" id="c63" href="#r63">63</a>,<a class="ref-link" id="c64" href="#r64">64</a>,<a class="ref-link" id="c65" href="#r65">65</a>]
Table14: Annual input and calculated time required for wastewaterirrigated agricultural soils to reach trace-dements loading limits [<a class="ref-link" id="c61" href="#r61">61</a>]
Table15: Global emission into the atmosphere (1000 metric tonnes/year) [<a class="ref-link" id="c2" href="#r2">2</a>], estimated annual atmospheric discharge (metric tonnes/year) from coal combustion in U.S.A. [<a class="ref-link" id="c73" href="#r73">73</a>], and representative median concentrations (ng/m3 at STP) of potentially hazardous trace elements for the vicinal air over Europe and North America (source: [<a class="ref-link" id="c74" href="#r74">74</a>], from compilations by Bowen [<a class="ref-link" id="c3" href="#r3">3</a>] and Kabata-Pendias and Pendias [<a class="ref-link" id="c25" href="#r25">25</a>])
Table16: Amounts (g/ha/year)* of trace elements deposited from atmosphere onto soils in remote regions (South Pole, North Norway, North West Canada), and rural, metropolitan and industrialized regions in Europe and North America (source: [<a class="ref-link" id="c4" href="#r4">4</a>])
Table17: Transfer coefficients for trace elements in the soil-plant system (source: [<a class="ref-link" id="c79" href="#r79">79</a>])
Download tables as Excel
A general consensus exists on considering "trace" an element which is present in the system, e.g., soil and introduced materials, at levels of less than 0.1%
In biochemical and biomedical areas, an element is considered "trace" when it is commonly present in plant or animal tissues in a concentration lower than 0.01% of the organism
The highest frequency of detection, especially in surface waters in U.S.A., are shown by B, Ba, Cu, Zn, Hg and Ag, whereas the other trace elements are present only in less or much less than 50% of the examined water samples
Although consistent removal of several trace elements is not always achieved, and even after secondary treatment significant amounts may still be present in the effluent, trace element concentrations of primary effluents are reduced by 70% to 90% through secondary treatment, under the normal operating conditions (Table 12)
The few experimental data available show that no more than 10% of the wastewater-added trace elements appears in the harvested crops
The annual increase in trace-element concentrations from air deposition is very small in soils in remote regions and rural regions, and results, except for Pb, Be and Cu, less than 0.001% of the typical soil concentration
数据免责声明
页面数据均来自互联网公开来源、合作出版商和通过AI技术自动分析结果,我们不对页面数据的有效性、准确性、正确性、可靠性、完整性和及时性做出任何承诺和保证。若有疑问,可以通过电子邮件方式联系我们:report@aminer.cn