AI帮你理解科学
AI 生成解读视频
AI抽取解析论文重点内容自动生成视频
---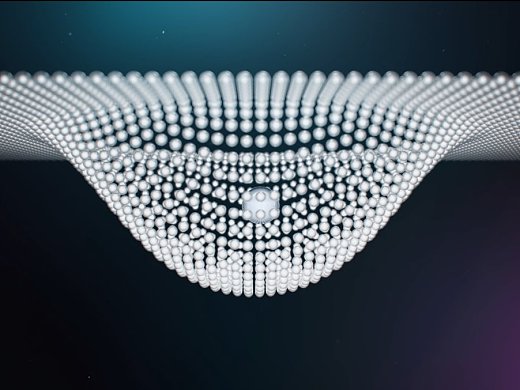 AI 溯源
AI解析本论文相关学术脉络
---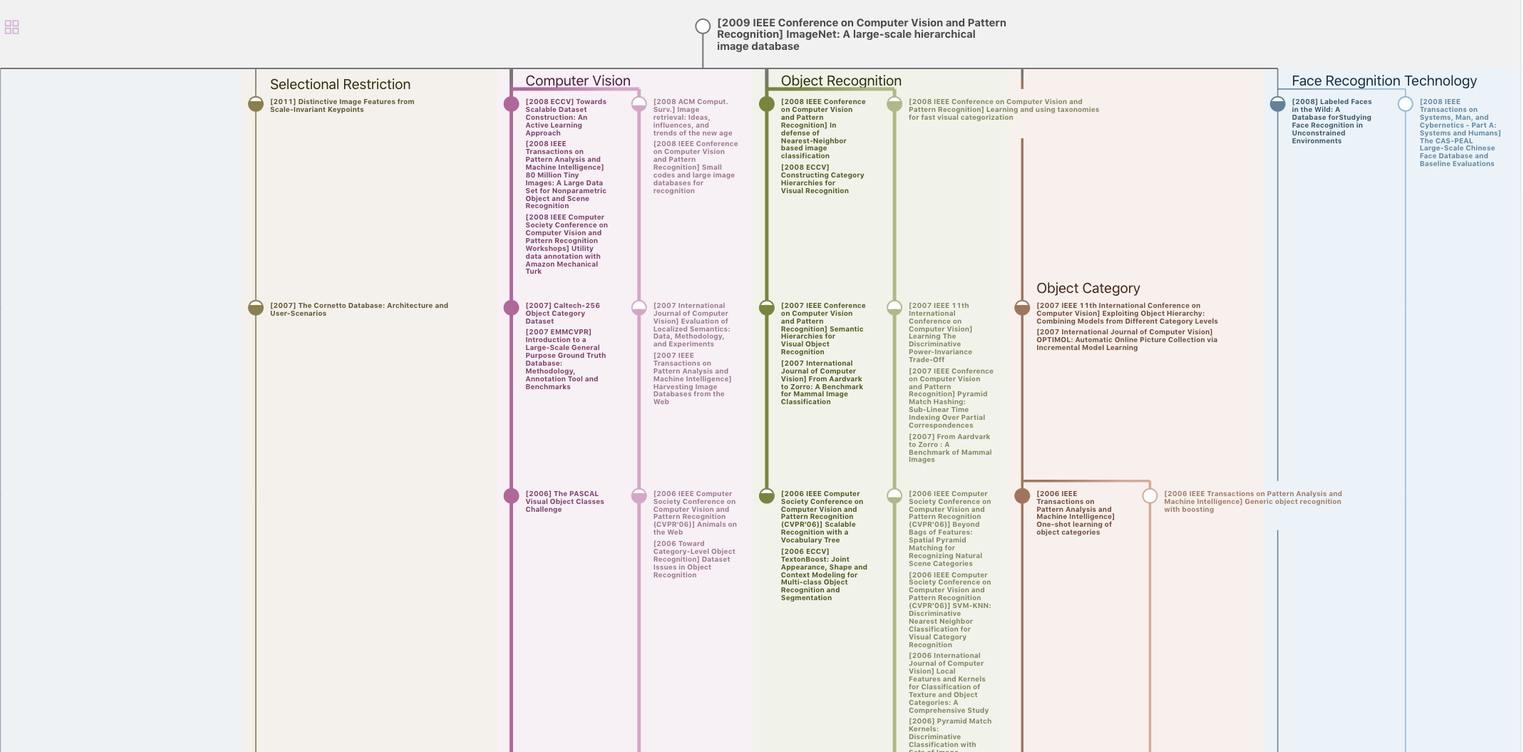 AI 精读
AI抽取本论文的概要总结
---
This paper presented PasS, a set of security protocols for ensuring the privacy of customer data in cloud computing infrastructures
Privacy as a Service: Privacy-Aware Data Storage and Processing in Cloud Computing Architectures

Chengdu, pp.711-716E, (2009)

摘要

In this paper we present PasS (Privacy as a Service); a set of security protocols for ensuring the privacy and legal compliance of customer data in cloud computing architectures. PasS allows for the secure storage and processing of users' confidential data by leveraging the tamper-proof capabilities of cryptographic coprocessors. Using ta...

更多

0
Cloud computing has brought up major advancements to the IT industry. Building on its predecessors, namely, grid and utility computing, this new evolutionary model is witnessing a rapid expansion and proliferation.
Clients are capable of running their software applications in remote computing clouds where data storage and processing resources could be acquired and released, almost, instantaneously.
On top of the list is the security and privacy concerns arising from the storage and processing of sensitive data on remote machines that are not owned, or even managed by the customers themselves.
All the customer can see is a virtual infrastructure built on top of possibly non-trusted physical hardware or operating environments.
Customers should be aware through a secure privacy auditing process of all the operations carried out to secure the storage and processing of their sensitive information
Cloud computing has brought up major advancements to the IT industry
In this paper we present PasS; a set of security protocols for ensuring the privacy and legal compliance of customer data in cloud computing architectures
To the best of our knowledge, PasS is the first practical cloud computing privacy solution that utilizes previous research on cryptographic coprocessors to solve the problem of securely processing sensitive data in cloud computing infrastructures
This paper presented PasS, a set of security protocols for ensuring the privacy of customer data in cloud computing infrastructures
The security solution relies on secure cryptographic coprocessors for providing a trusted and isolated execution environment in the computing cloud
Future extensions will: (1) consider a variety of design choices including those that do not rely on the presence of a trusted third-party, (2) investigate alternative key management and distribution mechanisms, (3) research the development of standard patterns to systematically support the software division process, and (4) provide detailed analysis and evaluation of the system implementation
This paper presented PasS, a set of security protocols for ensuring the privacy of customer data in cloud computing infrastructures.
The paper discussed the PasS protocols and described the privacy enforcement mechanisms supported by them.
Future extensions will: (1) consider a variety of design choices including those that do not rely on the presence of a trusted third-party, (2) investigate alternative key management and distribution mechanisms, (3) research the development of standard patterns to systematically support the software division process, and (4) provide detailed analysis and evaluation of the system implementation
A large amount of research work has dealt with the design and implementation of secure cryptographic coprocessors. The secure cryptographic processor concept was firstly introduced in [1]. In this paper, Best presents how crypto coprocessors can be utilized to enforce software copyright protection and prevent software piracy. Popular crypto coprocessor designs included Citadel [5], μABYSS [6], Luna-340 [7], and CCProc [8]. The considerable advancement in physical security mechanisms and packaging technology [9] and the assortment of secure applications that can be implemented on top of physically secure coprocessors was a major driving force to a prosperous commercial market. IBM was the leader on this front by providing a set of successful implementations meeting the strictest FIPS 140 security standards [10, 11]. Moreover [12] presented a general-purpose open-source cryptographic coprocessor that provides competitive performance and higher functionality compared to commercial products at one to two orders of magnitude lower cost.
The authors would like to thank and acknowledge the support of the Lebanese National Council for Scientific Research and the AUB University Research Board
RM Best, "Preventing Software Piracy with Crypto-Microprocessors", in Proceedings of IEEE Spring COMPCON 80, pp 466-469.

L C. Guillou, M. Ugon, and JJ. Quisquater, "The smart card: A standardized security device dedicated to public cryptology", In Gustavus J Simmons, editor, Contemporary cryptology: The science of information integrity, IEEE Press, Piscataway, NJ, 1992.

J. D. Tygar and B. Yee, "Dyad: A system for using physically secure coprocessors", In Proc. of IP Workshop, 1994.

S.R. White and L. Comerford, "ABYSS: An Architecture for Software Protection", IEEE Transactions on Software Engineering, vol. 16, No. 6, June 1990, pp. 619-629.

S.R. White, S.H. Weingart, W.C. Arnold, E.R. Palmer, Introduction to the Citadel architecture: security in physically exposed environments, Technical Report RC 16672, Distributed Systems Security Group, IBM T.J. Watson Research Center, March 1991.

S.H. Weingart, Physical security for the mABYSS system, IEEE Computer Society Conf. on Security and Privacy, 1987.

CHRYSALIS-ITS HOME PAGE: HTTP://WWW.CHRYSALIS-ITS.COM [8] Theodoropoulos, D., et al., "Cproc: An efficient Cryptographic Coprocessor", in Proceedings of the 16th IFIP/IEEE International Conference on Very Large Scale Integration, 2008.

[9] S. Weingart, "Physical security for the mABYSS system", in Proc. of the IEEE Computer Society Conference on Security and Privacy, pp. 52-58, 1987.

[10] J. Dyer, M. Lindemann, R. Perez, R. Sailer, S. Smith, L. van Doorn, and S. Weingart, "Building the IBM 4758 secure coprocessor", IEEE Computer, 34:57–66, October 2001.

[11] T.W. Arnold, L.P. Van Doorn,"The IBM PCIXCC: A new cryptographic coprocessor for the IBM eServer", IBM Journal of Research and Development, Vol 48, May 2004.

[12] P. Gutmann, "An Open-source Cryptographic Coprocessor", in Proceedings of the 9th USENIX Security Symposium, pages 97–112, 2000.

[13] B.S. Yee, J.D. Tygar, "Secure coprocessors in electronic commerce applications", in Proceedings of the 1st USENIX Workshop on Electronic Commerce, July 1995.

[14] B. Schneier and J. Kelsey, "Remote Auditing of Software Outputs Using a Trusted Coprocessor", Journal of Future Generation Computer Systems, v.13, n.1, 1997, pp. 9-18.

[15] B. Bhattacharjee, N. Abe, K. Goldman, B. Zadrozny, V. R. Chillakuru, M. del Carpio, and C. Apte, "Using secure coprocessors for privacy preserving collaborative data mining and analysis", in DaMoN '06, 2006.

[16] Robert Gellman, "WPF REPORT: Privacy in the Clouds: Risks to Privacy and Confidentiality from Cloud Computing", February 23, 2009.

[17] A. Cavoukian, "Privacy in the clouds", in Springer Identity in the Information Society, Published online: 18 December 2008.

[18] Pearson, "Taking Account of Privacy when Designing Cloud Computing Services", in Proceedings of ICSE-Cloud'09, Vancouver, 2009.

[19] S. Pearson and A. Charlesworth, "Accountability as a Way Forward for Privacy Protection in the Cloud", HP Labs Technical Report, HPL-2009-178, http://www.hpl.hp.com/techreports/2009/HPL-2009-178.pdf (2009)

[20] C. Gentry, "Fully homomorphic encryption using ideal lattices", in Symposium on Theory of computing, ACM, 2009, pp. 169–178. [21] http://www.schneier.com/blog/archives/2009/07/homomorphic_enc.html

[22] B. Schneier and J. Kelsey, "Secure Audit Logs to Support Computer Forensics", ACM Transactions on Information and System Security 2(2):159196, May 1999.

[23] W. Itani, A. Kayssi, and A. Chehab, "PATRIOT – a Policy-Based, Multilevel Security Protocol for Safekeeping Audit Logs on Wireless Devices," in Proc. of IEEE SecureComm'05), September 2005, Athens, Greece.

[24] T. Garfinkel, B. Pfaff, J. Chow, M. Rosenblum, and D. Boneh. Terra: a virtual machine-based platform for trusted computing. In Proc. 19th ACM Symposium on Operating Systems Principles, Bolton Landing, NY, 2003.
数据免责声明
页面数据均来自互联网公开来源、合作出版商和通过AI技术自动分析结果,我们不对页面数据的有效性、准确性、正确性、可靠性、完整性和及时性做出任何承诺和保证。若有疑问,可以通过电子邮件方式联系我们:report@aminer.cn