AI helps you reading Science
AI generates interpretation videos
AI extracts and analyses the key points of the paper to generate videos automatically
---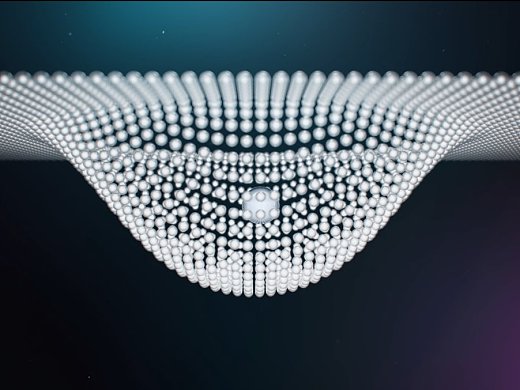 AI Traceability
AI parses the academic lineage of this thesis
---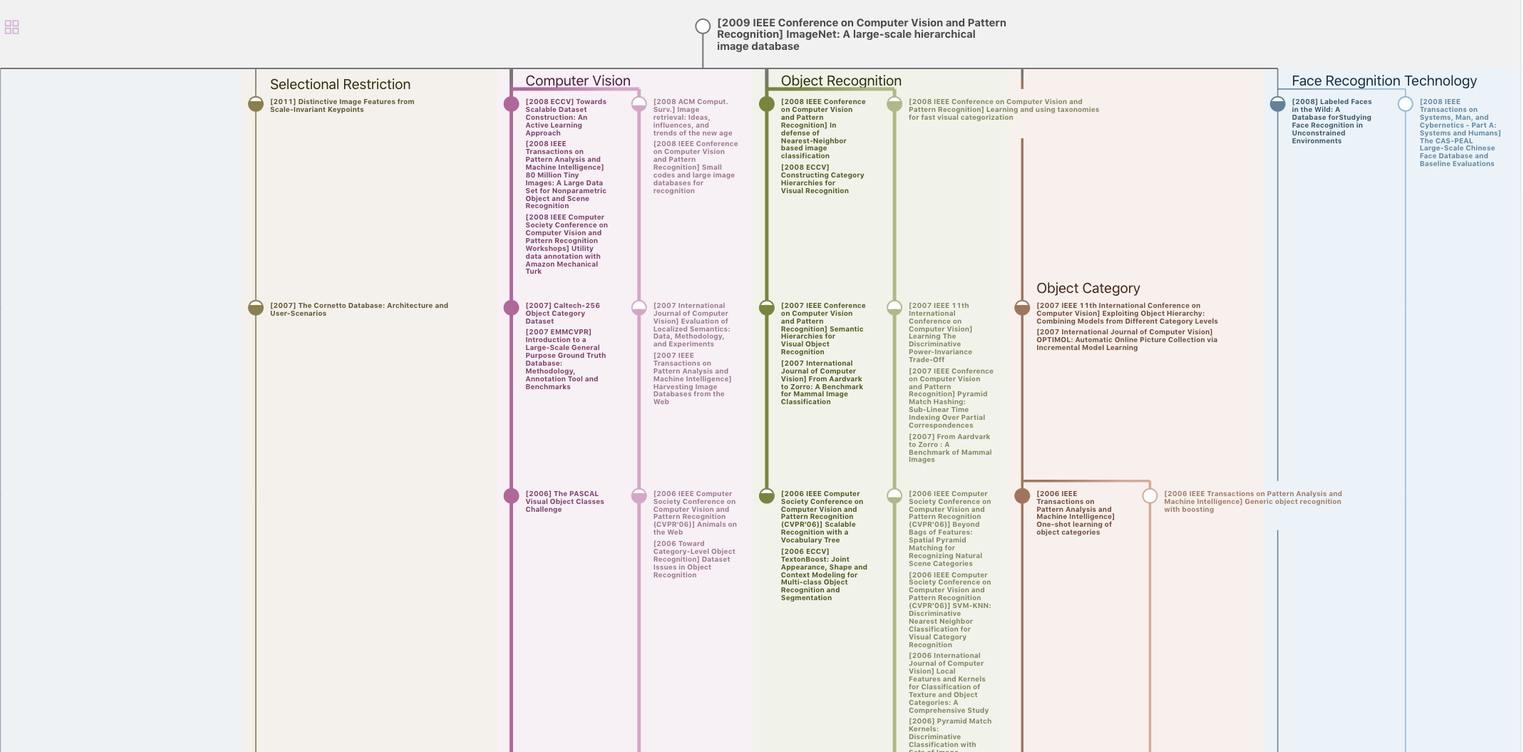 AI Insight
AI extracts a summary of this paper
---
We have proposed LORE to incrementally mine sequential patterns from a check-in location stream of all users as a dynamic L2TG and derive a probability of a user visiting a new location based on the nth-order additive Markov chain
LORE: exploiting sequential influence for location recommendations

SIGSPATIAL/GIS, pp.103-112, (2014)

Abstract

Providing location recommendations becomes an important feature for location-based social networks (LBSNs), since it helps users explore new places and makes LBSNs more prevalent to users. In LBSNs, geographical influence and social influence have been intensively used in location recommendations based on the facts that geographical proxi...

More

0
With the advancement of mobile devices and location acquisition technologies, location-based social networks (LBSNs) (e.g., Foursquare and Gowalla), have attracted millions of users [34].
In an LBSN (Figure 1), users can establish social links and share their experiences of visiting some specific locations, known as points-of-interest (POIs), e.g., restaurants, stores and museums.
These visits are known as check-in activities that reflect users' preferences on locations.
People usually go to cinemas or bars after restaurants since they would like to relax after dinner
With the advancement of mobile devices and location acquisition technologies, location-based social networks (LBSNs) (e.g., Foursquare and Gowalla), have attracted millions of users [34]
We propose a new LOcation REcommendation approach with sequential influence based on additive Markov chain (AMC), called LORE. (1) In LORE, we first incrementally mine sequential patterns from check-in location sequences of all users as a dynamic location-location transition graph (L2TG), where a location sequence consists of check-in locations of the same user ordered by check-in time
We have explored the sequential influence on users' check-in behaviors in LBSNs
We have proposed LORE to incrementally mine sequential patterns from a check-in location stream of all users as a dynamic L2TG and derive a probability of a user visiting a new location based on the nth-order additive Markov chain (AMC)
We have integrated the sequential influence with the geographical influence and social influence into a unified location recommendation framework, in which the geographical influence is modeled as two-dimensional check-in distributions on locations instead of using one-dimensional distance distributions
Experimental results show that LORE provides much better location recommendations than all other recommendation techniques evaluated in our experiments
The authors first compare the LORE against the state-of-the-art location recommendation techniques in terms of the recommendation accuracy in Section 6.1.
The authors present the performance comparison among the evaluated location recommendation techniques with regard to a large range of top-k values in Figure 4 and given-n values in Figure 5.
The authors conclude the most important and general findings in the experimental results on the two large-scale real data sets collected from Foursquare and Gowalla as follows.
FMC returns the most inaccurate POIs in terms of precision and misses most POIs visited by target users in terms of recall, as depicted in Figures 4 and 5
Discussion on Performance

Which influence is better? According to Figures 4 and 5, AMC with the sequential influence is inferior to GS2D with the geographicalsocial influence on the Foursquare data set.
The main reason is that: AMC mines sequential patterns from all users' check-in location sequences as a common location-location transition graph (L2TG) whereas GS2D separately models a two-dimensional check-in distribution for each user using her own check-in locations.
Both sequential and geographical-social influences are not conflicting to each other and can be integrated into a unified recommendation framework.
Experimental results show that LORE provides much better location recommendations than all other recommendation techniques evaluated in the experiments
Introduction:

With the advancement of mobile devices and location acquisition technologies, location-based social networks (LBSNs) (e.g., Foursquare and Gowalla), have attracted millions of users [34].
In an LBSN (Figure 1), users can establish social links and share their experiences of visiting some specific locations, known as points-of-interest (POIs), e.g., restaurants, stores and museums.
These visits are known as check-in activities that reflect users' preferences on locations.
People usually go to cinemas or bars after restaurants since they would like to relax after dinner

Results:

The authors first compare the LORE against the state-of-the-art location recommendation techniques in terms of the recommendation accuracy in Section 6.1.
The authors present the performance comparison among the evaluated location recommendation techniques with regard to a large range of top-k values in Figure 4 and given-n values in Figure 5.
The authors conclude the most important and general findings in the experimental results on the two large-scale real data sets collected from Foursquare and Gowalla as follows.
FMC returns the most inaccurate POIs in terms of precision and misses most POIs visited by target users in terms of recall, as depicted in Figures 4 and 5

Conclusion:

Discussion on Performance

Which influence is better? According to Figures 4 and 5, AMC with the sequential influence is inferior to GS2D with the geographicalsocial influence on the Foursquare data set.
The main reason is that: AMC mines sequential patterns from all users' check-in location sequences as a common location-location transition graph (L2TG) whereas GS2D separately models a two-dimensional check-in distribution for each user using her own check-in locations.
Both sequential and geographical-social influences are not conflicting to each other and can be integrated into a unified recommendation framework.
Experimental results show that LORE provides much better location recommendations than all other recommendation techniques evaluated in the experiments
Table1: Statistics of the two data sets Foursquare Gowalla
Download tables as Excel
In this section, we highlight related work on location recommendations. In general, there are four main categories for existing location recommendation approaches: collaborative filtering, social influence, geographical influence, and sequential influence.

Collaborative filtering techniques. Some studies provide POI recommendations by using the conventional collaborative filtering techniques on users' check-in data in LBSNs [14, 17, 23], GPS trajectory data [13, 35, 33], or text data [10]. However, the performance of all these techniques is considerably limited due to no consideration for the social influence, geographical influence, or sequential influence.

Social influence. Based on the fact that nearby friends are more likely to share common interests, social link information has been widely utilized to improve the quality of recommender systems in LBSNs [1, 4, 8, 11, 15, 22, 24, 28, 30]. Specifically, these works derive the similarities between users in terms of their social links or/and residence distances, and then integrate them into the collaborative filtering techniques.
Jia-Dong Zhang and Chi-Yin Chow were partially supported by Guangdong Natural Science Foundation of China under Grant S2013010012363 and a research grant (CityU Project No 9231131)
数据免责声明
页面数据均来自互联网公开来源、合作出版商和通过AI技术自动分析结果,我们不对页面数据的有效性、准确性、正确性、可靠性、完整性和及时性做出任何承诺和保证。若有疑问,可以通过电子邮件方式联系我们:report@aminer.cn