AI帮你理解科学
AI 生成解读视频
AI抽取解析论文重点内容自动生成视频
---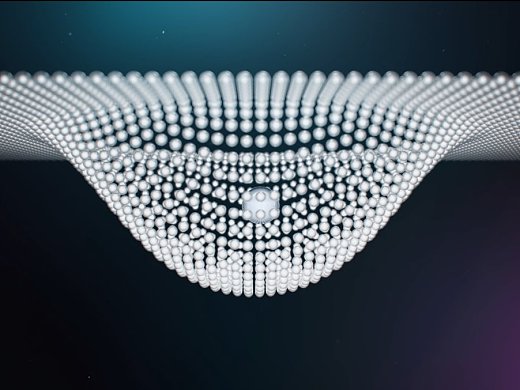 AI 溯源
AI解析本论文相关学术脉络
---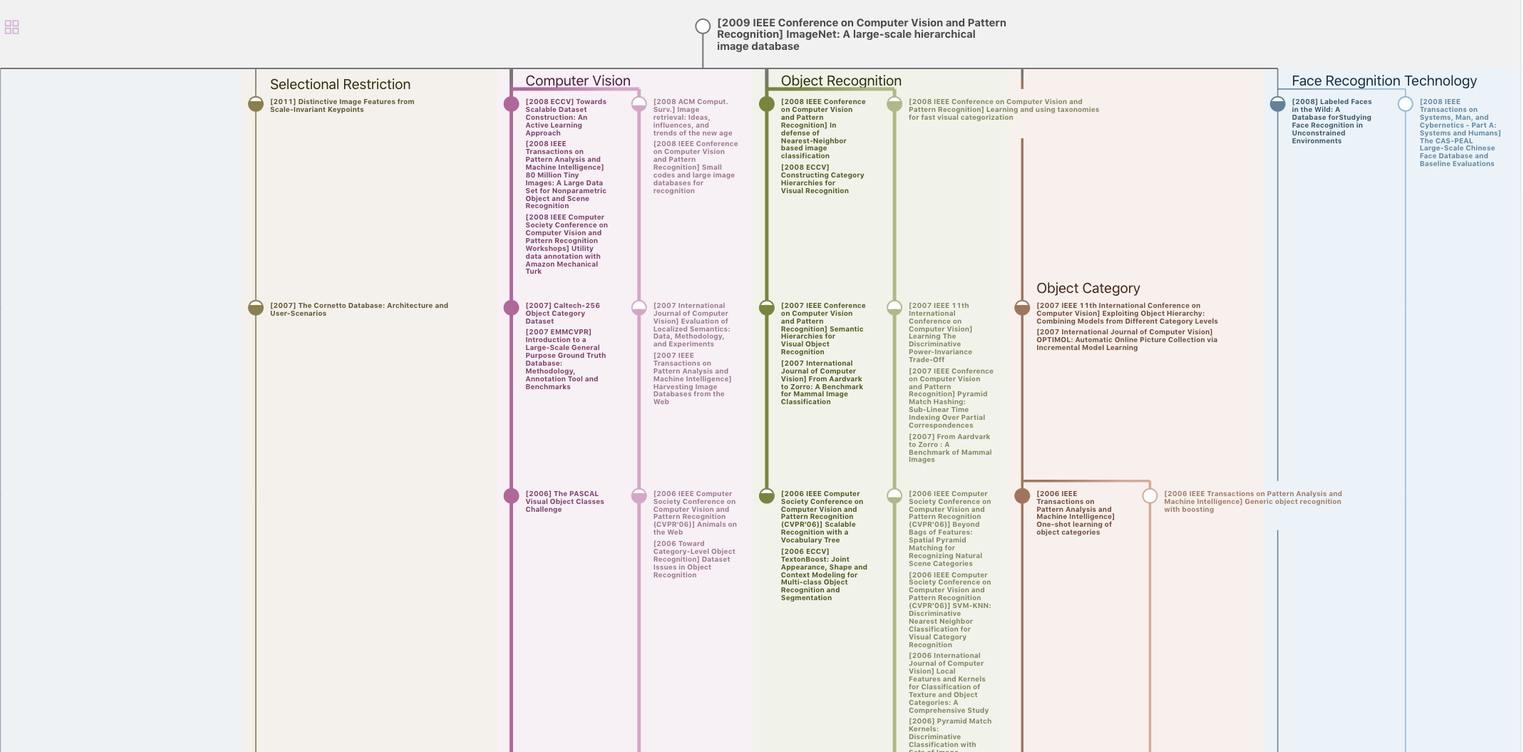 AI 精读
AI抽取本论文的概要总结
---
Changes in the appearance due to redressing of the target by rotation or otherwise, the presence of specularities and changes in illumination are a group of circumstances which are closely linked
Visual Tracking: An Experimental Survey.

IEEE transactions on pattern analysis and machine intelligence, no. 7 (2013): 1442-1468

摘要

There is a large variety of trackers, which have been proposed in the literature during the last two decades with some mixed success. Object tracking in realistic scenarios is a difficult problem, therefore, it remains a most active area of research in computer vision. A good tracker should perform well in a large number of videos involvi...

更多

0
V ISUAL tracking is a hard problem as many different and varying circumstances need to be reconciled in one algorithm.
Given the wide variety of aspects in tracking circumstances, and the wide variety of tracking methods, it is surprising that the number of evaluation video sequences is generally limited.
In the papers on tracking appearing in TPAMI or in CVPR 2011, the number of different videos is only five to ten.
The length of the videos maybe long, one to fifteen minutes, but in five to ten different videos few of the above conditions will all be adequately tested
V ISUAL tracking is a hard problem as many different and varying circumstances need to be reconciled in one algorithm
As a large variety of circumstances is included in many video sequences and a wide variety of trackers is included in the pool of trackers, we propose to perform objective evaluation of the performance
Changes in the appearance due to redressing of the target by rotation or otherwise, the presence of specularities and changes in illumination are a group of circumstances which are closely linked
In this paper we have proposed the use of a wide variety of videos is important to obtain a good, differentiated impression of the performance of trackers in the many different circumstances
We conclude that the F-score and the object tracking accuracy (OTA)-score are highly correlated, while F and the ATA-score or the F1-score are still so much correlated that no additional information is to be expected from using both
For the four videos with relative motion and with light occlusion3 the average F-score of the top five trackers are 0.88, 1.00, 0.76 and 0.84, respectively. This indicates that occlusion with less than 30% may be considered a solved problem
We have considered single object tracking, where the object is represented by a given bounding box
The Methods of Tracking

In this paper, trackers are divided according to their main method of tracking.
It is remarkable that the best performing trackers in this survey originate from all five groups
This demonstrates that they all solve some part of the problem of tracking.
In this survey it has become evident from the large distance between the best trackers and the ideal combination of trackers in Fig. 7 that in many of the proposed methods there is value for some of the circumstances of tracking.
Their ideal combination would solve a much larger part, as is demonstrated in the same figure showing the margin between the trackers and the best possible combination
Before getting to the actual tracker performances, the authors evaluate the effectiveness of evaluation metrics.
Fig. 6 shows a plot of the metrics derived from all sequences and all trackers.
The correlation between the F-score and OTA is 0.99.
The correlation between F and ATA is 0.95.
The correlation between F and F1 is 0.93.
It is concluded that F, ATA and F1 essentially measure the same performance.
The authors prefer to use the F-score to have a clear distinction between success and failure which makes it easier to evaluate a large dataset
7.1 The Circumstances of Tracking

The analysis and the experiments highlighted many circumstances which affect the performance of a tracker.
Of the nineteen trackers the authors have considered in this survey, eight have a mechanism for handling apparent changes in the scale of the object, whether it is due to a zoom in the camera or a change of the target's distance to the camera.
In the experiments the authors were able to demonstrate that inclusion of such a mechanism is advantageous for all these trackers, regardless their overall performance level.
Where size is rarely a design consideration in tracking, the authors have been able to demonstrate a dependence of the size of the target in many trackers.
The length of the video is an important factor in the distinction of trackers testing their general ability to track and their model update mechanisms
Introduction:

V ISUAL tracking is a hard problem as many different and varying circumstances need to be reconciled in one algorithm.
Given the wide variety of aspects in tracking circumstances, and the wide variety of tracking methods, it is surprising that the number of evaluation video sequences is generally limited.
In the papers on tracking appearing in TPAMI or in CVPR 2011, the number of different videos is only five to ten.
The length of the videos maybe long, one to fifteen minutes, but in five to ten different videos few of the above conditions will all be adequately tested

Objectives:

The authors aim to evaluate trackers systematically and experimentally on 315 video fragments covering above aspects.
The authors aim to group methods of tracking on the basis of their experimental performance.
The authors aim to evaluate the expressivity and inter-dependence of tracking performance measures.
In this survey the authors aimed to include trackers from as diverse origin as possible to cover the current paradigms

Methods:

The Methods of Tracking

In this paper, trackers are divided according to their main method of tracking.
It is remarkable that the best performing trackers in this survey originate from all five groups
This demonstrates that they all solve some part of the problem of tracking.
In this survey it has become evident from the large distance between the best trackers and the ideal combination of trackers in Fig. 7 that in many of the proposed methods there is value for some of the circumstances of tracking.
Their ideal combination would solve a much larger part, as is demonstrated in the same figure showing the margin between the trackers and the best possible combination

Results:

Before getting to the actual tracker performances, the authors evaluate the effectiveness of evaluation metrics.
Fig. 6 shows a plot of the metrics derived from all sequences and all trackers.
The correlation between the F-score and OTA is 0.99.
The correlation between F and ATA is 0.95.
The correlation between F and F1 is 0.93.
It is concluded that F, ATA and F1 essentially measure the same performance.
The authors prefer to use the F-score to have a clear distinction between success and failure which makes it easier to evaluate a large dataset

Conclusion:

7.1 The Circumstances of Tracking

The analysis and the experiments highlighted many circumstances which affect the performance of a tracker.
Of the nineteen trackers the authors have considered in this survey, eight have a mechanism for handling apparent changes in the scale of the object, whether it is due to a zoom in the camera or a change of the target's distance to the camera.
In the experiments the authors were able to demonstrate that inclusion of such a mechanism is advantageous for all these trackers, regardless their overall performance level.
Where size is rarely a design consideration in tracking, the authors have been able to demonstrate a dependence of the size of the target in many trackers.
The length of the video is an important factor in the distinction of trackers testing their general ability to track and their model update mechanisms
Table1: Overview Characteristics of the Evaluation Metrics
Table2: Overview Characteristics of the Trackers Used in This Paper frequently used in recent tracking papers, on the aspects of light, albedo, transparency, motion smoothness, confusion, occlusion and shaking camera. 65 Sequences have been reported earlier in the PETS workshop [<a class="ref-link" id="c32" href="#r32">32</a>], and 250 are new, for a total of 315 video sequences. The main source of the data is real-life videos from YouTube with 64 different types of targets ranging from human face, a person, a ball, an octopus, microscopic cells, a plastic bag or a can. The collection is categorized for thirteen aspects of difficulty with many hard to very hard videos, like a dancer, a rock singer in a concert, complete transparent glass, octopus, flock of birds, soldier in camouflage, completely occluded object and videos with extreme zooming introducing abrupt motion of targets
Table3: List of Outstanding Cases Resulted from the Grubbs' Outlier Test and with F ≥ 0.5 for MST is attributed to the increased likelihood of getting stuck in a local minimum when the target is small. For IVT and LOT the number of free parameters of the appearance model is among the largest of all trackers. Therefore, they are likely profiting from having a larger target to their disposal to learn an image model. In SPT and LOT, we find some evidence that super pixel representations are less suited for small widths. In contrast, none of the discriminative trackers are found to be sensitive to target size, demonstrating the capacity to normalize the size by going after the difference between the target and its background
Download tables as Excel
Tracking is one of the most challenging computer vision problems, concerning the task of generating an inference about the motion of an object given a sequence of images. In this paper we confine ourselves to a simpler definition, which is easier to evaluate objectively: tracking is the analysis of video sequences for the purpose of establishing the location of the target over a sequence of frames (time) starting from the bounding box given in the first frame.

2.1 Tracking Survey Papers

Many trackers have been proposed in literature, usually in conjunction with their intended application areas. A straightforward application of target tracking is surveillance and security control, initially provided with radar and position sensor systems [15] and then with video surveillance systems. These systems are built on some typical models, namely object segmentation (often by background difference), appearance and motion model definition, prediction and probabilistic inference. For instance, [16] provides an experimental evaluation of some tracking algorithms on the AVSS, conference on advanced video and signal based surveillance, dataset for surveillance of multiple people. The focus of such reviews as is narrower still, as in [17] which discusses tracking specific targets only, such as sport players. The survey of [18] is on tracking lanes for driver assistance. Other surveys address robot applications where tracking based on a Kalman filter is well suited [19]. Yet others are focusing on a single type of target, such as humans [20], [21]. Other tracking methods are designed for moving sensors as used in navigation [22]. Recently, a survey is presented for a wired-sensor network, focusing on the capability of methods to give a simple estimation for the position of the object [23].
The work in this paper was funded by COMMIT, the National Dutch Program for public private ICT research in the Netherlands, by EU FESR 2008 15 from the region of Emilia Romagna Italy, and by the U.S Army Research Laboratory and the U.S Army Research Office under grant W911NF-09-1-0255