AI helps you reading Science
AI generates interpretation videos
AI extracts and analyses the key points of the paper to generate videos automatically
---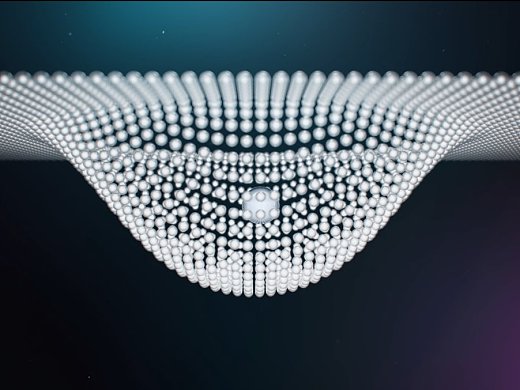 AI Traceability
AI parses the academic lineage of this thesis
---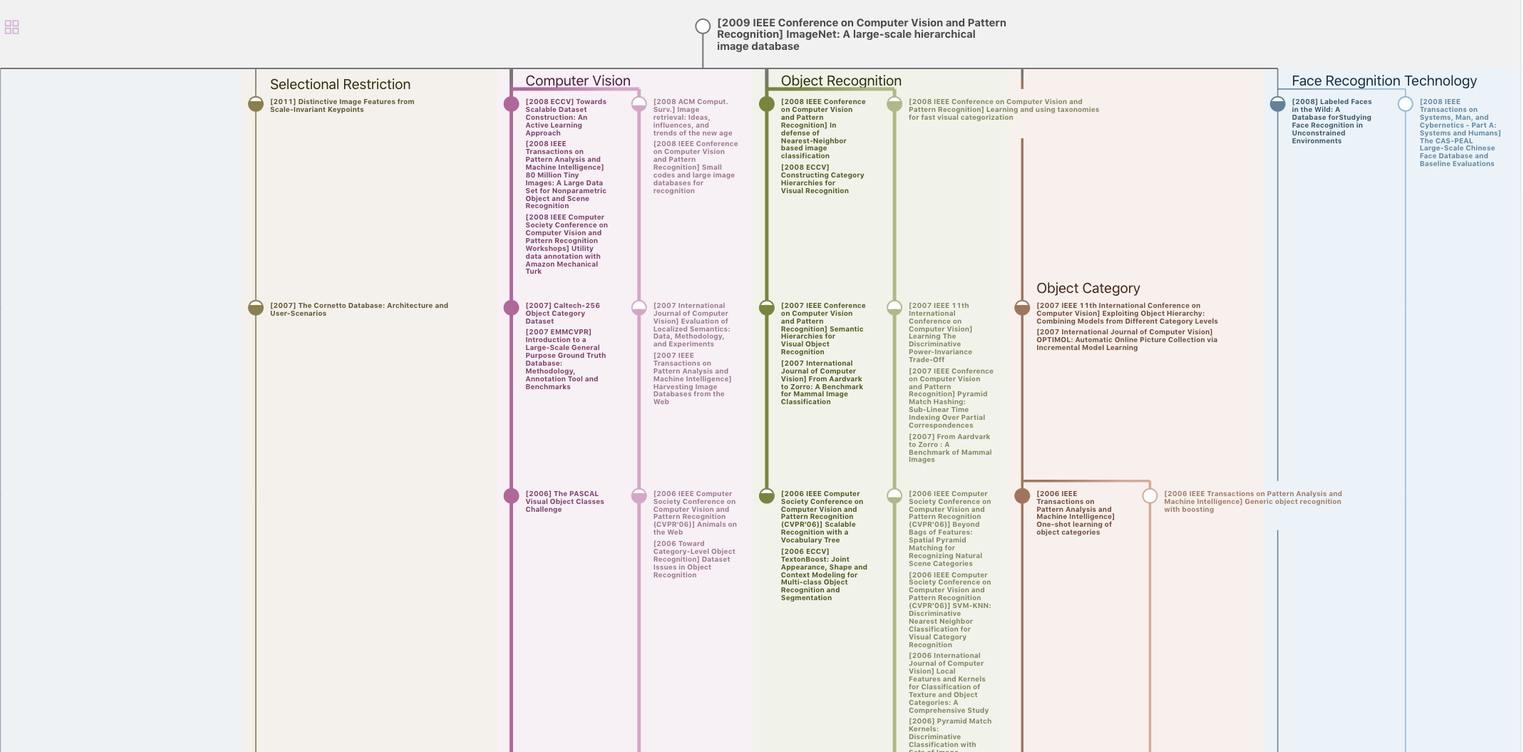 AI Insight
AI extracts a summary of this paper
---
The Big Data to Knowledge CS defines "biomedical" big data as large datasets generated by research groups or individual investigators and as large datasets generated by aggregation of smaller datasets
Big Data And Clinicians: A Review On The State Of The Science

JMIR MEDICAL INFORMATICS, no. 1 (2014): 100-110

Abstract

Background: In the past few decades, medically related data collection saw a huge increase, referred to as big data. These huge datasets bring challenges in storage, processing, and analysis. In clinical medicine, big data is expected to play an important role in identifying causality of patient symptoms, in predicting hazards of disease ...

More

0
Big data refers to very large datasets with complex structures that are difficult to process using traditional methods and tools.
The notion of big data can be traced back to the 1970s [11,12,13] when scientists realized that they lacked the tools to analyze datasets of large size.
In the past few decades, medically related data collection saw a huge increase, referred to as big data
These huge datasets bring challenges in storage, processing, and analysis.
Big data is expected to play an important role in identifying causality of patient symptoms, in predicting hazards of disease incidence or reoccurrence, and in improving primary-care quality
Big data refers to very large datasets with complex structures that are difficult to process using traditional methods and tools
This paper is focused on clinical medicine rather than general health care issues; we mainly reviewed the studies that appeared relevant to clinicians
The Big Data to Knowledge CS (BD2K) defines "biomedical" big data as large datasets generated by research groups or individual investigators and as large datasets generated by aggregation of smaller datasets
The most well-known examples of medical big data are databases maintained by the Medicare and Healthcare Cost and Utilization Project
One of the differences between medical big data and large datasets from other disciplines is that clinical big data are often collected based on protocols and are relatively structured, partially due to the extraction process that simplify raw data as mentioned above
This paper reviewed studies that analyzed clinical big data and that discuss issues related to data storage and analysis
The authors conducted a literature review to identify studies on big data in medicine, especially clinical medicine.
But are not limited to, SAS [36, 51,52,53], Mplus [51], SPSS [36, 39, 45], PP-VLAM [89], Stata [90], and R [91]
These technologies and tools greatly facilitate the handling of big data.
This methodology may introduce bias and can cause uncertainty problems during data integration
This paper reviewed studies that analyzed clinical big data and discussed issues related to storage and analysis of this type of data.
One of the differences between medical big data and large datasets from other disciplines is that clinical big data are often collected based on protocols and are relatively structured, partially due to the extraction process that simplify raw data as mentioned above
This feature can be traced back to the Framingham Heart Study [41], which has followed a cohort in the town of Framingham, Massachusetts since 1948.
There are many other clinical databases with different scopes, including but not limited to, prevalence and trend studies, risk factor studies, and genotype-phenotype studies
Diversity of Data in Clinical Medicine

The huge body of medical research that has been performed using large datasets demonstrates the broad spectrum of data resources used and shows that the structure of the medical dataset depends on the research question.
Data from different subareas of medical research have broad diversity in terms of numbers of entries, types of data stored, dimensionality, and sample size [81].
Datasets obviously differ greatly in size: gene expression datasets derived from high-throughput microarray and next-generation sequencing technologies, such as those that analyze SNPs and copy number variations, tend to be massive, whereas clinical trial dataset are not as big.
Thanks to advancements in computational technology, most algorithms can handle low-dimensional data without encountering significant difficulty.Big data is becoming a common feature of biological and clinical studies.
It is imperative that methodologies for data analysis keep pace with the ability to collect and store data
Table1: Global growth of big data and computer science papers on big data
Download tables as Excel
Study subjects and analysis
Wenkebach U, Pollwein B, Finsterer U. Visualization of large datasets in intensive care. Proc Annu Symp Comput Appl Med Care 1992:18-22 [FREE Full text] [Medline: 1482864]

Wang J, Chen Y, Hua R, Wang P, Fu J. A distributed big data storage and data mining framework for solar-generated electricity quantity forecasting. Proc. SPIE 8333, Photonics and Optoelectronics Meetings (POEM) 2011 [FREE Full text] [doi: 10.1117/12.919640]

Wang JZ, Chen YJ, Hua R, Wang P, Fu J. A distributed big data storage and data mining framework for solar-generated electricity quantity forecasting. Proc. SPIE 8333, Photonics and Optoelectronics Meetings (POEM) 2011 2011 [FREE Full text] [doi: 10.1117/12.919640]

Fu J, Chen ZH, Wang JC, He MQ, Wang JZ. Distributed storage system big data mining based on HPC application-A solar photovoltaic forecasting system practice. Information-Tokyo 2012;15(9):3749-3755.

Brinkmann BH, Bower MR, Stengel KA, Worrell GA, Stead M. Large-scale electrophysiology: acquisition, compression, encryption, and storage of big data. J Neurosci Methods 2009;180(1):185-192 [FREE Full text] [doi: 10.1016/j.jneumeth.2009.03.022] [Medline: 19427545]

Howe D, Costanzo M, Fey P, Gojobori T, Hannick L, Hide W, et al. Big data: The future of biocuration. Nature 2008;455(7209):47-50 [FREE Full text] [doi: 10.1038/455047a] [Medline: 18769432]

Calatroni A, Roggen D, Troster G. Collection and curation of a large reference dataset for activity recognition. Ieee Sys Man Cybern 2011 2011:30-35. [doi: 10.1109/ICSMC.2011.6083638]

O'Driscoll A, Daugelaite J, Sleator RD. 'Big data', Hadoop and cloud computing in genomics. J Biomed Inform 2013;46(5):774-781. [doi: 10.1016/j.jbi.2013.07.001] [Medline: 23872175]

Lee KK, Tang WC, Choi KS. Alternatives to relational database: comparison of NoSQL and XML approaches for clinical data storage. Comput Methods Programs Biomed 2013;110(1):99-109. [doi: 10.1016/j.cmpb.2012.10.018] [Medline: 23177219]

Beyer MA, Douglas L. The Importance of 'Big Data': A Definition. 2012URL: http://www.gartner.com/it-glossary/big-data/[accessed 2013-08-25] [WebCite Cache ID 6J7x1gswQ]

Olbers D, Müller P, Willebrand J. Inverse technique analysis of a large data set. Physics of the Earth and Planetary Interiors 1976;12(2-3):248-252. [doi: 10.1016/0031-9201(76)90054-6]

Byth DE, Eisemann RL, de Lacy IH. Two-way pattern analysis of a large data set to evaluate genotypic adaptation. Heredity 1976;37(2):215-230. [doi: 10.1038/Hdy.1976.84]

Chaudron J, Assenlineau L, Renon H. A new modification of the Redlich—Kwong equation of state based on the analysis of a large set of pure component data. Chemical Engineering Science 1973;28(3):839-846. [doi: 10.1016/0009-2509(77)80018-3]

Graefe JF, Wood RW. Dealing with large data sets. Neurotoxicol Teratol 1990;12(5):449-454. [Medline: 2247031] 15. Ackerman MJ. Big data. J Med Pract Manage 2012;28(2):153-154. [Medline: 23167038] 16. Trelles O, Prins P, Snir M, Jansen RC. Big data, but are we ready? Nat Rev Genet 2011 Mar;12(3):224. [doi: 10.1038/nrg2857-c1] [Medline: 21301471] 17. analysis ATK. Big Data and the Creative Destruction of Today's Business Models. 2013URL: http://www.atkearney.com/

strategic-it/ideas-insights/article/-/asset_publisher/LCcgOeS4t85g/content/ big-data-and-the-creative-destruction-of-today-s-business-models/10192 [accessed 2013-11-25] [WebCite Cache ID 6LOmyDbvg] 18.

Halevi G, Moed HF. The Evolution of Big Data as a Research and Scientific Topic: Overview of the Literature. 2012URL: http://www.researchtrends.com/issue-30-september-2012/the-evolution-of-big-data-as-a-research-and-scientific-topic-overview-of-the-literature/[accessed 2013-11-25] [WebCite Cache ID 6LOn9qSGu] 19.

Hutchins J, Ihler A, Smyth P. Probabilistic analysis of a large-scale urban traffic sensor data set. Knowledge Discovery from Sensor Data 2010;5840:94-114. [doi: 10.1007/978-3-642-12519-5_6] 20.

Sleutel S, De Neve S, Beheydt D, Li C, Hofman G. Regional simulation of long-term organic carbon stock changes in cropland soils using the DNDC model: 1. Large-scale model validation against a spatially explicit data set. Soil Use Manage 2006;22(4):342-351. [doi: 10.1111/j.1475-2743.2006.00045.x] 21.

Cianchini G, De Santis A, Balasis G, Mandea M, Qamili E. Entropy based analysis of satellite magnetic data for searching possible electromagnetic signatures due to big earthquakes. Ma Comput Sci Eng 2009:29-35 [FREE Full text] 22. Issenberg S. How President Obama's campaign used big data to rally indicidual voters. Technol Rev 2013;116(1):38-49 [FREE Full text] 23.

Kessler RC, Brown RL, Broman CL. Sex differences in psychiatric help-seeking: evidence from four large-scale surveys. J Health Soc Behav 1981 Mar;22(1):49-64. [Medline: 7240706] 24. Lewis M. Moneyball: The Art of Winning an Unfair Game: W. In: Moneyball: The Art of Winning an Unfair Game. New York, New York: W. W. Norton & Company; 2003.

25. Ekins S, Williams AJ. When pharmaceutical companies publish large datasets: an abundance of riches or fool's gold? Drug Discov Today 2010;15(19-20):812-815. [doi: 10.1016/j.drudis.2010.08.010] [Medline: 20732447] 26. Grimley Evans J, Tallis RC. A new beginning for care for elderly people? BMJ 2001;322(7290):807-808 [FREE Full text] [Medline: 11290619] 27. Jee K, Kim GH. Potentiality of big data in the medical sector: focus on how to reshape the healthcare system. Healthc Inform Res 2013;19(2):79-85 [FREE Full text] [doi: 10.4258/hir.2013.19.2.79] [Medline: 23882412] 28.

Murdoch TB, Detsky AS. The inevitable application of big data to health care. JAMA 2013;309(13):1351-1352. [doi: 10.1001/jama.2013.393] [Medline: 23549579] 29. Toga AW. The clinical value of large neuroimaging data sets in Alzheimer's disease. Neuroimaging Clin N Am 2012;22(1):107-118, ix [FREE Full text] [doi: 10.1016/j.nic.2011.11.008] [Medline: 22284737] 30.

Bakke PS, Zhu G, Gulsvik A, Kong X, Agusti AG, Calverley PM, et al. Candidate genes for COPD in two large data sets. Eur Respir J 2011;37(2):255-263 [FREE Full text] [doi: 10.1183/09031936.00091709] [Medline: 20562129] 31.

Solomon BD, Nguyen AD, Bear KA, Wolfsberg TG. Clinical genomic database. Proc Natl Acad Sci U S A 2013;110(24):9851-9855 [FREE Full text] [doi: 10.1073/pnas.1302575110] [Medline: 23696674] 32.

Liu XL, Du JP, Li WZ, Zuo M, Han ZM. Data warehousing for data mining based on Olap technology. In: Ciict 2008: Proceedings of China-Ireland International Conference on Information and Communications Technologies. 2008 Presented at: China-Ireland International Conference on Information and Communications Technologies; 26-28 Sept. 2008; Beijing, China p. 176-179. [doi: 10.1049/cp:20080786] 33. Lohr S. The New York Times. 2012. The Age of Big DataURL: http://www.nytimes.com/2012/02/12/sunday-review/big-datas-impact-in-the-world.html?pagewanted=1&_r=0[WebCite Cache ID 6J7xJAwId]

34. McCann E. EHR Boosts ROI. 2013URL: http://www.healthcareitnews.com/news/ehr-boost-roi-revenue-medical-group [accessed 2013-11-25] [WebCite Cache ID 6LOnNYQHV]

35. group CIW. EMR Benefits and Return on Investment Categories. 2008URL: http://www.informatics-review.com/wiki/index.php/EMR_Benefits_and_Return_on_Investment_Categories [accessed 2013-11-25] [WebCite Cache ID 6LOndM19u]

36. Kjaergard LL, Villumsen J, Gluud C. Reported methodologic quality and discrepancies between large and small randomized trials in meta-analyses. Ann Intern Med 2001 Dec 4;135(11):982-989. [Medline: 11730399]

37. Mancia G, Omboni S, Ravogli A, Parati G, Zanchetti A. Ambulatory blood pressure monitoring in the evaluation of antihypertensive treatment: additional information from a large data base. Blood Press 1995;4(3):148-156. [Medline: 7670648]

38. Reichelt JG, Heimdal K, Møller P, Dahl AA. BRCA1 testing with definitive results: a prospective study of psychological distress in a large clinic-based sample. Familial Cancer 2002;3(1):21-28. [doi: 10.1023/B:FAME.0000026820.32469.4a]

39. Mitchell PB, Johnston AK, Corry J, Ball JR, Malhi GS. Characteristics of bipolar disorder in an Australian specialist outpatient clinic: comparison across large datasets. Aust N Z J Psychiatry 2009;43(2):109-117. [doi: 10.1080/00048670802607220] [Medline: 19153918]

40. NHGRI. Request for Information (RFI): Input on Development of Analysis MethodsSoftware for Big Data. 2013URL: http://grants.nih.gov/grants/guide/notice-files/NOT-HG-13-014.html [accessed 2013-08-27] [WebCite Cache ID 6JB6Y33gd]

41. Wolf PA, Abbott RD, Kannel WB. Atrial fibrillation as an independent risk factor for stroke: the Framingham Study. Stroke 1991;22(8):983-988 [FREE Full text] [Medline: 1866765]

42. Hubert HB, Feinleib M, McNamara PM, Castelli WP. Obesity as an independent risk factor for cardiovascular disease: a 26-year follow-up of participants in the Framingham Heart Study. Circulation 1983;67(5):968-977. [Medline: 6219830]

43. Gebregziabher M, Egede L, Gilbert GE, Hunt K, Nietert PJ, Mauldin P. Fitting parametric random effects models in very large data sets with application to VHA national data. BMC Med Res Methodol 2012;12:163 [FREE Full text] [doi: 10.1186/1471-2288-12-163] [Medline: 23095325]

44. Bermejo-Sánchez E, Cuevas L, Amar E, Bakker MK, Bianca S, Bianchi F, et al. Amelia: a multi-center descriptive epidemiologic study in a large dataset from the International Clearinghouse for Birth Defects Surveillance and Research, and overview of the literature. Am J Med Genet C Semin Med Genet 2011;157C(4):288-304. [doi: 10.1002/ajmg.c.30319] [Medline: 22002956]

45. Cross SS, Harrison RF. Discriminant histological features in the diagnosis of chronic idiopathic inflammatory bowel disease: analysis of a large dataset by a novel data visualisation technique. J Clin Pathol 2002;55(1):51-57 [FREE Full text] [Medline: 11825925]

46. Kelly D, C Zhang Q, M Soucie J, Manco-Johnson M, Dimichele D, Joint Outcome Subcommittee of the Coordinating Committee for the Universal Data Collection Databasethe Hemophilia Treatment Center Network Investigators. Prevalence of clinical hip abnormalities in haemophilia A and B: an analysis of the UDC database. Haemophilia 2013;19(3):426-431. [doi: 10.1111/hae.12073] [Medline: 23252621]

47. Siregar S, Roes KC, van Straten AH, Bots ML, van der Graaf Y, van Herwerden LA, et al. Statistical methods to monitor risk factors in a clinical database: example of a national cardiac surgery registry. Circ Cardiovasc Qual Outcomes 2013;6(1):110-118. [doi: 10.1161/CIRCOUTCOMES.112.968800] [Medline: 23322806]

48. Elshazly MB, Martin SS, Blaha MJ, Joshi PH, Toth PP, McEvoy JW, et al. Non-high-density lipoprotein cholesterol, guideline targets, and population percentiles for secondary prevention in 1.3 million adults: the VLDL-2 Study (very large database of lipids). J Am Coll Cardiol 2013 Nov 19;62(21):1960-1965. [doi: 10.1016/j.jacc.2013.07.045] [Medline: 23973689]

49. Chan L, McGarey P. Using large datasets for population-based health research. In: Gallin JI, Ognibene FP. eds. Principles and Practice of Clinical Research. 3rd ed. Maryland Heights, MO: Elsevier, Inc; 2012:371-381.

50. Ursum J, Bos WH, van de Stadt RJ, Dijkmans BA, van Schaardenburg D. Different properties of ACPA and IgM-RF derived from a large dataset: further evidence of two distinct autoantibody systems. Arthritis Res Ther 2009;11(3):R75 [FREE Full text] [doi: 10.1186/ar2704] [Medline: 19460147]

51. Ajdacic-Gross V, Vetter S, Müller M, Kawohl W, Frey F, Lupi G, et al. Risk factors for stuttering: a secondary analysis of a large data base. Eur Arch Psychiatry Clin Neurosci 2010;260(4):279-286. [doi: 10.1007/s00406-009-0075-4] [Medline: 19826856]

52. Monnelly EP, Locastro JS, Gagnon D, Young M, Fiore LD. Quetiapine versus trazodone in reducing rehospitalization for alcohol dependence: a large data-base study. J Addict Med 2008;2(3):128-134. [doi: 10.1097/ADM.0b013e318165cb56] [Medline: 21768982]

53. From AM, Bartholmai BJ, Williams AW, Cha SS, Pflueger A, McDonald FS. Sodium bicarbonate is associated with an increased incidence of contrast nephropathy: a retrospective cohort study of 7977 patients at mayo clinic. Clin J Am Soc Nephrol 2008;3(1):10-18 [FREE Full text] [doi: 10.2215/CJN.03100707] [Medline: 18057306]

54. Habash-Bseiso DE, Rokey R, Berger CJ, Weier AW, Chyou PH. Accuracy of noninvasive ejection fraction measurement in a large community-based clinic. Clin Med Res 2005;3(2):75-82 [FREE Full text] [Medline: 16012124]

55. Zhang Y, Hemond MS. Uncovering the predictive value of minimum blood glucose through statistical analysis of a large clinical dataset. AMIA Annu Symp Proc 2009;2009:725-729 [FREE Full text] [Medline: 20351948]

56. Morgan CL, Evans M, Toft AD, Jenkins-Jones S, Poole CD, Currie CJ. Clinical effectiveness of biphasic insulin aspart 30:70 versus biphasic human insulin 30 in UK general clinical practice: a retrospective database study. Clin Ther 2011;33(1):27-35. [doi: 10.1016/j.clinthera.2011.01.023] [Medline: 21397771]

57. Kobayashi H, Miyata H, Gotoh M, Baba H, Kimura W, Kitagawa Y, et al. Risk model for right hemicolectomy based on 19,070 Japanese patients in the National Clinical Database. J Gastroenterol 2013 Jul 27. [doi: 10.1007/s00535-013-0860-8] [Medline: 23892987]

58. International Warfarin Pharmacogenetics Consortium, Klein TE, Altman RB, Eriksson N, Gage BF, Kimmel SE, et al. Estimation of the warfarin dose with clinical and pharmacogenetic data. N Engl J Med 2009;360(8):753-764 [FREE Full text] [doi: 10.1056/NEJMoa0809329] [Medline: 19228618]

59. Moreno-De-Luca D, Sanders SJ, Willsey AJ, Mulle JG, Lowe JK, Geschwind DH, et al. Using large clinical data sets to infer pathogenicity for rare copy number variants in autism cohorts. Mol Psychiatry 2013;18(10):1090-1095 [FREE Full text] [doi: 10.1038/mp.2012.138] [Medline: 23044707]

60. Koefoed P, Andreassen OA, Bennike B, Dam H, Djurovic S, Hansen T, et al. Combinations of SNPs related to signal transduction in bipolar disorder. PLoS One 2011;6(8):e23812 [FREE Full text] [doi: 10.1371/journal.pone.0023812] [Medline: 21897858]

61. Hill B, Proulx J, Zeng-Treitler Q. Exploring the use of large clinical data to inform patients for shared decision making. Stud Health Technol Inform 2013;192:851-855. [Medline: 23920678]

62. Li H, Giger ML, Yuan Y, Chen W, Horsch K, Lan L, et al. Evaluation of computer-aided diagnosis on a large clinical full-field digital mammographic dataset. Acad Radiol 2008;15(11):1437-1445 [FREE Full text] [doi: 10.1016/j.acra.2008.05.004] [Medline: 18995194]

63. Li H, Giger ML, Lan L, Bancroft Brown J, MacMahon A, Mussman M, et al. Computerized analysis of mammographic parenchymal patterns on a large clinical dataset of full-field digital mammograms: robustness study with two high-risk datasets. J Digit Imaging 2012;25(5):591-598 [FREE Full text] [doi: 10.1007/s10278-012-9452-z] [Medline: 22246204]

64. Lin KW, Tharp M, Conway M, Hsieh A, Ross M, Kim J, et al. Feasibility of using Clinical Element Models (CEM) to standardize phenotype variables in the database of genotypes and phenotypes (dbGaP). PLoS One 2013;8(9):e76384 [FREE Full text] [doi: 10.1371/journal.pone.0076384] [Medline: 24058713]

65. Stephen R, Boxwala A, Gertman P. Feasibility of using a large Clinical Data Warehouse to automate the selection of diagnostic cohorts. AMIA Annu Symp Proc 2003:1019 [FREE Full text] [Medline: 14728522]

66. Roelofs E, Persoon L, Nijsten S, Wiessler W, Dekker A, Lambin P. Benefits of a clinical data warehouse with data mining tools to collect data for a radiotherapy trial. Radiother Oncol 2013;108(1):174-179. [doi: 10.1016/j.radonc.2012.09.019] [Medline: 23394741]

67. Stenson PD, Mort M, Ball EV, Shaw K, Phillips AD, Cooper DN. The Human Gene Mutation Database: building a comprehensive mutation repository for clinical and molecular genetics, diagnostic testing and personalized genomic medicine. Hum Genet 2013 Sep 28. [doi: 10.1007/s00439-013-1358-4] [Medline: 24077912]

68. Hu H, Brzeski H, Hutchins J, Ramaraj M, Qu L, Xiong R, et al. Biomedical informatics: development of a comprehensive data warehouse for clinical and genomic breast cancer research. Pharmacogenomics 2004;5(7):933-941. [doi: 10.1517/14622416.5.7.933] [Medline: 15469411]

69. Savas S. A curated database of genetic markers from the angiogenesis/VEGF pathway and their relation to clinical outcome in human cancers. Acta Oncol 2012;51(2):243-246. [doi: 10.3109/0284186X.2011.636758] [Medline: 22150118]

70. Singh SK, Malik A, Firoz A, Jha V. CDKD: a clinical database of kidney diseases. BMC Nephrol 2012;13:23 [FREE Full text] [doi: 10.1186/1471-2369-13-23] [Medline: 22540288]

71. Suzuki H, Gotoh M, Sugihara K, Kitagawa Y, Kimura W, Kondo S, et al. Nationwide survey and establishment of a clinical database for gastrointestinal surgery in Japan: Targeting integration of a cancer registration system and improving the outcome of cancer treatment. Cancer Sci 2011;102(1):226-230. [doi: 10.1111/j.1349-7006.2010.01749.x] [Medline: 20961361]

72. Chawla NV, Davis DA. Bringing big data to personalized healthcare: a patient-centered framework. J Gen Intern Med 2013;28(suppl 3):S660-S665. [doi: 10.1007/s11606-013-2455-8] [Medline: 23797912]

73. Han Y, Itälä T, Hämäläinen M. Citizen Centric Architecture approach - taking e-health forward by integrating citizens and service providers. Stud Health Technol Inform 2010;160(Pt 2):907-911. [Medline: 20841816]

74. Boussadi A, Caruba T, Zapletal E, Sabatier B, Durieux P, Degoulet P. A clinical data warehouse-based process for refining medication orders alerts. J Am Med Inform Assoc 2012;19(5):782-785 [FREE Full text] [doi: 10.1136/amiajnl-2012-000850] [Medline: 22523345]

75. Hernandez P, Podchiyska T, Weber S, Ferris T, Lowe H. AMIA Annu Symp Proc. 2009. Automated mapping of pharmacy orders from two electronic health record systems to RxNorm within the STRIDE clinical data warehouseURL: http://europepmc.org/abstract/MED/20351858/reload=0;jsessionid=4aLVRuWM5ugKTsb134ug.0 [accessed 2014-01-09] [WebCite Cache ID 6MVbvtUxj]

76. Cuggia M, Garcelon N, Campillo-Gimenez B, Bernicot T, Laurent JF, Garin E, et al. Roogle: an information retrieval engine for clinical data warehouse. Stud Health Technol Inform 2011;169:584-588. [Medline: 21893816]

77. Zhou X, Chen S, Liu B, Zhang R, Wang Y, Li P, et al. Development of traditional Chinese medicine clinical data warehouse for medical knowledge discovery and decision support. Artif Intell Med 2010;48(2-3):139-152. [doi: 10.1016/j.artmed.2009.07.012] [Medline: 20122820]

78. Zapletal E, Rodon N, Grabar N, Degoulet P. Methodology of integration of a clinical data warehouse with a clinical information system: the HEGP case. Stud Health Technol Inform 2010;160(Pt 1):193-197. [Medline: 20841676]

79. Hanss S, Schaaf T, Wetzel T, Hahn C, Schrader T, Tolxdorff T. Integration of decentralized clinical data in a data warehouse: a service-oriented design and realization. Methods Inf Med 2009;48(5):414-418. [doi: 10.3414/ME9240] [Medline: 19657544]

80. Evans RS, Lloyd JF, Pierce LA. AMIA Annu Symp Proc. 2012. Clinical use of an enterprise data warehouseURL: http://europepmc.org/abstract/MED/23304288/reload=0;jsessionid=P5NVyPK8BYs9OV0Ra8hg.0 [accessed 2014-01-09] [WebCite Cache ID 6MVc6BqLh]

81. Harrison JH. Introduction to the mining of clinical data. Clin Lab Med 2008;28(1):1-7. [doi: 10.1016/j.cll.2007.10.001] [Medline: 18194715]

82. Phan JH, Quo CF, Cheng C, Wang MD. Multiscale integration of -omic, imaging, and clinical data in biomedical informatics. IEEE Rev Biomed Eng 2012;5:74-87. [doi: 10.1109/RBME.2012.2212427] [Medline: 23231990]

83. Sinha A, Hripcsak G, Markatou M. Large datasets in biomedicine: a discussion of salient analytic issues. J Am Med Inform Assoc 2009;16(6):759-767 [FREE Full text] [doi: 10.1197/jamia.M2780] [Medline: 19717808]

84. Drai D, Grodzinsky Y. A new empirical angle on the variability debate: quantitative neurosyntactic analyses of a large data set from Broca's aphasia. Brain Lang 2006;96(2):117-128. [doi: 10.1016/j.bandl.2004.10.016] [Medline: 16115671]

85. Bellman R, Kalaba R. DYNAMIC PROGRAMMING AND STATISTICAL COMMUNICATION THEORY. Proc Natl Acad Sci U S A 1957;43(8):749-751 [FREE Full text] [Medline: 16590080]

86. Borthakur D. The Hadoop Distributed File System: Architecture and Design. 2007URL: https://hadoop.apache.org/docs/r0.18.0/hdfs_design.pdf [accessed 2013-11-25] [WebCite Cache ID 6LOoNyUXR]

87. Chang F, Dean J, Ghemawat S. Bigtable: A Distributed Storage System for Structured Data. 2006 Presented at: the 7th USENIX Symposium on Operating Systems Design and Implementation (OSDI'06); 2006; Seattle, WA, US p. 205-218.

88. Litt S. NoSQL: The Unix Database (With awk). 2007URL: http://www.troubleshooters.com/lpm/200704/200704.htm [accessed 2013-11-25] [WebCite Cache ID 6LOp7PTH6]

89. van der Burgt YE, Taban IM, Konijnenburg M, Biskup M, Duursma MC, Heeren RM, et al. Parallel processing of large datasets from NanoLC-FTICR-MS measurements. J Am Soc Mass Spectrom 2007;18(1):152-161. [doi: 10.1016/j.jasms.2006.09.005] [Medline: 17055738]

90. Stata Corporation. Stata reference manual: release 6. In: Stata Reference Manual Set, 4vol: Release 6. College Station, TX: Stata Corp; 1999.

91. R Development Core Team. official website for R. Vienna, Austria The R Project for Statistical ComputingURL: http://www.r-project.org/[accessed 2014-01-08] [WebCite Cache ID 6MU3hBSqT]

92. Bolstad BM, Irizarry RA, Astrand M, Speed TP. A comparison of normalization methods for high density oligonucleotide array data based on variance and bias. Bioinformatics 2003;19(2):185-193 [FREE Full text] [Medline: 12538238]

93. Pleil JD, Stiegel MA, Madden MC, Sobus JR. Heat map visualization of complex environmental and biomarker measurements. Chemosphere 2011;84(5):716-723. [doi: 10.1016/j.chemosphere.2011.03.017] [Medline: 21492901]

94. Garcia-Betancur JC, Menendez MC, Del Portillo P, Garcia MJ. Alignment of multiple complete genomes suggests that gene rearrangements may contribute towards the speciation of Mycobacteria. Infect Genet Evol 2012;12(4):819-826. [doi: 10.1016/j.meegid.2011.09.024] [Medline: 22008279]

95. Aita T, Nishigaki K. A visualization of 3D proteome universe: mapping of a proteome ensemble into 3D space based on the protein-structure composition. Mol Phylogenet Evol 2011;61(2):484-494. [doi: 10.1016/j.ympev.2011.06.020] [Medline: 21762784]

96. Lenzerini M. Data Integration: A Theoretical Perspective. 2002 Presented at: Proceedings of the ACM Symposium on Principles of Database Systems (PODS); 2002; Roma, Italy p. 233-246. [doi: 10.1145/543613.543644]

97. Halevy A, Rajaraman A, Ordille J. Data integration: the teenage years. 2006 Presented at: VLDB '06 Proceedings of the 32nd international conference on Very large data bases; 2006; Seoul, Korea p. 9-16.

98. Haas LM, Lin ET, Roth MA. Data integration through database federation. IBM Syst. J 2002;41(4):578-596. [doi: 10.1147/sj.414.0578]

99. Shyu C, Ytreberg FM. Reducing the bias and uncertainty of free energy estimates by using regression to fit thermodynamic integration data. J Comput Chem 2009;30(14):2297-2304. [doi: 10.1002/jcc.21231] [Medline: 19266482]

100. Taylor W, Gladman D, Helliwell P, Marchesoni A, Mease P, Mielants H, CASPAR Study Group. Classification criteria for psoriatic arthritis: development of new criteria from a large international study. Arthritis Rheum 2006;54(8):2665-2673 [FREE Full text] [doi: 10.1002/art.21972] [Medline: 16871531]

101. Gschwind R, Robert Y. Analyse der zeitlichen Veränderungen der Papillen-Reflexion mittels Hauptkomponentenanalyse. Klin Monatsbl Augenheilkd 2008;190(04):249. [doi: 10.1055/s-2008-1050370]

102. Santafé G, Lozano JA, Larrañaga P. Bayesian model averaging of naive Bayes for clustering. IEEE Trans Syst Man Cybern B Cybern 2006;36(5):1149-1161. [Medline: 17036820]

103. Farré J, Cabrera JA, Romero J, Rubio JM. Therapeutic decision tree for patients with sustained ventricular tachyarrhythmias or aborted cardiac arrest: a critical review of the Antiarrhythmics Versus Implantable Defibrillator trial and the Canadian Implantable Defibrillator Study. Am J Cardiol 2000;86(9A):44K-51K. [Medline: 11084100]

104. Lisboa PJ. A review of evidence of health benefit from artificial neural networks in medical intervention. Neural Netw 2002;15(1):11-39. [Medline: 11958484]

105. Chen HF. In silico log P prediction for a large data set with support vector machines, radial basis neural networks and multiple linear regression. Chem Biol Drug Des 2009;74(2):142-147. [doi: 10.1111/j.1747-0285.2009.00840.x] [Medline: 19549084]

106. Aickin M, Gensler H. Adjusting for multiple testing when reporting research results: the Bonferroni vs Holm methods. Am J Public Health 1996;86(5):726-728. [doi: 10.2105/Ajph.86.5.726]

107. Bender R, Lange S. Adjusting for multiple testing—when and how? Journal of Clinical Epidemiology 2001;54(4):343-349. [doi: 10.1016/S0895-4356(00)00314-0]

108. Broberg P. A comparative review of estimates of the proportion unchanged genes and the false discovery rate. BMC Bioinformatics 2005;6:199 [FREE Full text] [doi: 10.1186/1471-2105-6-199] [Medline: 16086831]

109. van der Laan MJ, Dudoit S, Pollard KS. Multiple testing. Part II. Step-down procedures for control of the family-wise error rate. Stat Appl Genet Mol Biol 2004;3. [doi: 10.2202/1544-6115.1041]

110. Sanders CM, Saltzstein SL, Schultzel MM, Nguyen DH, Stafford HS, Sadler GR. Understanding the limits of large datasets. J Cancer Educ 2012;27(4):664-669. [doi: 10.1007/s13187-012-0383-7] [Medline: 22729362]

111. Derman E. Models. In: Models.Behaving.Badly. Why Confusing Illusion with Reality Can Lead to Disaster, on Wall Street and in Life. New York, New York: Free Press; 2012.

112. Kobayashi T, Kishimoto M, Swearingen CJ, Filopoulos MT, OharaY, TokudaY, et al. Differences in clinical manifestations, treatment, and concordance rates with two major sets of criteria for Behçet's syndrome for patients in the US and Japan: data from a large, three-center cohort study. Mod Rheumatol 2013;23(3):547-553. [doi: 10.1007/s10165-012-0696-8] [Medline: 22752504]

113. Jacobs A. The pathologies of big data. Commun ACM 2009;52(8):36. [doi: 10.1145/1536616.1536632] Please cite as: Wang W, Krishnan E Big Data and Clinicians: A Review on the State of the Science JMIR Med Inform 2014;2(1):e1 URL: http://www.medinform.jmir.org/2014/1/e1/doi:10.2196/medinform.2913

©Weiqi Wang, Eswar Krishnan. Originally published in JMIR Research Protocols (http://medinform.jmir.org), 17.01.2014. This is an open-access article distributed under the terms of the Creative Commons Attribution License (http://creativecommons.org/licenses/by/2.0/), which permits unrestricted use, distribution, and reproduction in any medium, provided the original work, first published in JMIR Research Protocols, is properly cited. The complete bibliographic information, a link to the original publication on http://medinform.jmir.org/, as well as this copyright and license information must be included.
数据免责声明
页面数据均来自互联网公开来源、合作出版商和通过AI技术自动分析结果,我们不对页面数据的有效性、准确性、正确性、可靠性、完整性和及时性做出任何承诺和保证。若有疑问,可以通过电子邮件方式联系我们:report@aminer.cn