AI helps you reading Science
AI generates interpretation videos
AI extracts and analyses the key points of the paper to generate videos automatically
---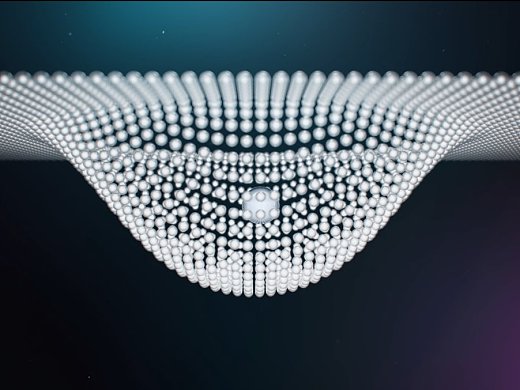 AI Traceability
AI parses the academic lineage of this thesis
---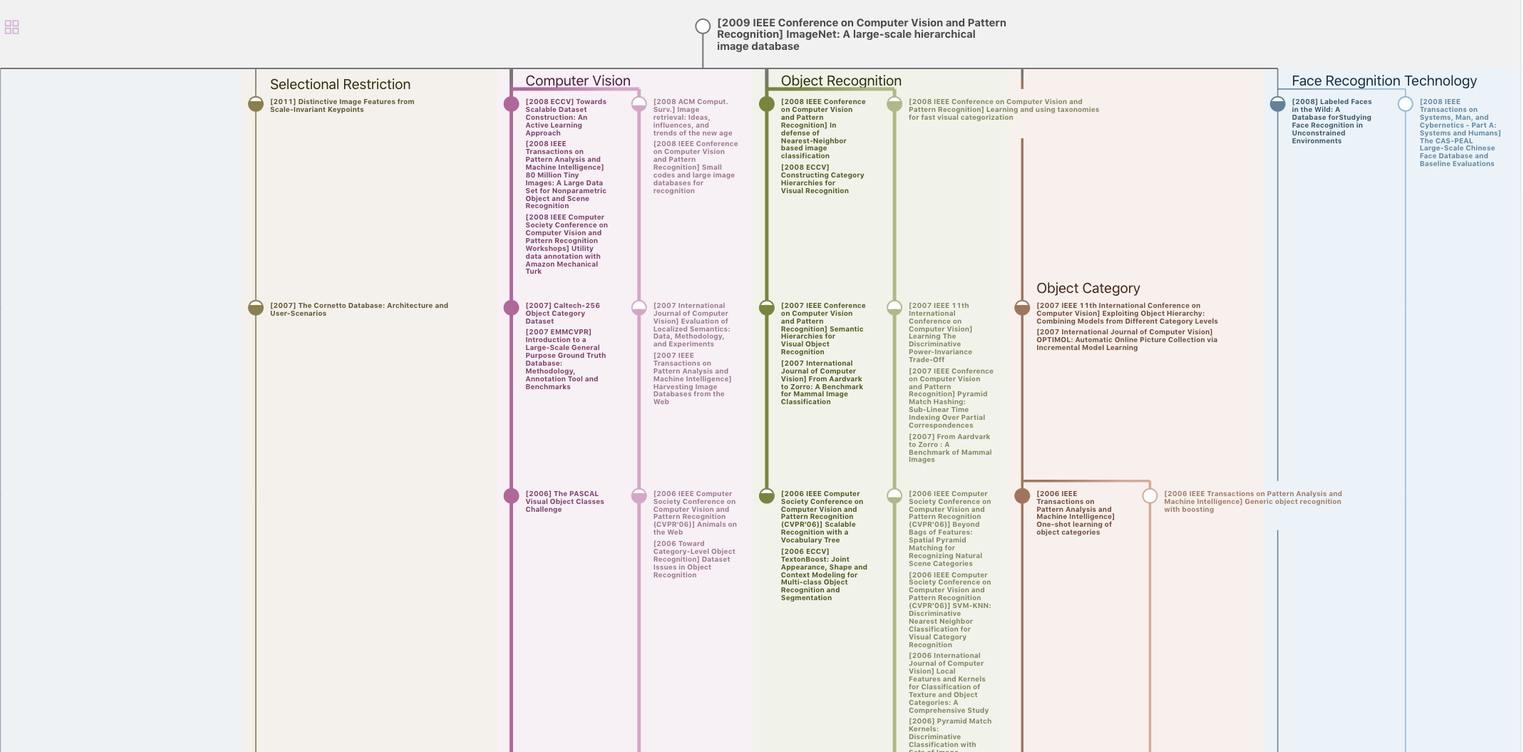 AI Insight
AI extracts a summary of this paper
---
The solutions based on Fog Data architecture has the potential to reduce logistics requirements for telehealth applications in addition to the reduction in required cloud storage and transmission power at edge devices
Fog Data: Enhancing Telehealth Big Data Through Fog Computing

Proceedings of the ASE BigData & SocialInformatics 2015, (2016): 14

Abstract

The size of multi-modal, heterogeneous data collected through various sensors is growing exponentially. It demands intelligent data reduction, data mining and analytics at edge devices. Data compression can reduce the network bandwidth and transmission power consumed by edge devices. This paper proposes, validates and evaluates Fog Data, ...

More

0
With the increasing use of wearable sensors in healthcare and biomedical applications, the authors are living in the data-driven world.
The increasing number of ambient devices installed in homes that surround the human body provide telehealth interventions to citizens seeking affordable healthcare while remaining in touch with medical practitioners remotely
Such telehealth application is a typical example of big data application that collects a large volume of data with a variety of information requiring real time and fast processing to provide the best healthcare.
Data storage and data transmission consume a significant amount of energy suggesting the benefits of quick and preliminary data analytics to reduce the amount of necessary data to be stored and transmitted
With the increasing use of wearable sensors in healthcare and biomedical applications, we are living in the data-driven world
Such telehealth application is a typical example of big data application that collects a large volume of data with a variety of information requiring real time and fast processing to provide the best healthcare
Designing information sensing nodes in body sensor networks (BSNs) is a challenge that is eased by using wearable sensors, e.g., smartwatches
The data acquired by BSN that employs wearable sensors interacting with nearby-placed portable data aggregators such as tablet or smartphone
The Dynamic time warping (DTW) performs close to CLIP with more than 99% data reduction
The solutions based on Fog Data architecture has the potential to reduce logistics requirements for telehealth applications in addition to the reduction in required cloud storage and transmission power at edge devices
Methods for acquiring data

The authors have compared several plausible ways to collect data from multi-modalities.
The data acquired by BSN that employs wearable sensors interacting with nearby-placed portable data aggregators such as tablet or smartphone
Using such devices in data collection eliminates the need to have custom hardware devices.
This section explains the methods used for analysis of healthcare data on Fog Computer (Intel® Edison).
These methods were implemented as software routines running on.
The DTW performs close to CLIP with more than 99% data reduction. The DTW performs close to CLIP with more than 99% data reduction.
DTW reduces ECG data by more than 98% in most of the cases while compression reduces around 91%
The authors have validated the use of Fog Data architecture for two important healthcare problems namely speech disorders and ECG.
The solutions based on Fog Data architecture has the potential to reduce logistics requirements for telehealth applications in addition to the reduction in required cloud storage and transmission power at edge devices.
It would be interesting to use the Fog Data architecture for in-home validation studies of EchoWear developed in [6]
2.1. TeleHealth and Medical Big Data

An increasing population with chronic diseases and old age along with the rise in medical costs has created a demand to extend the healthcare services from hospital to home with a focus on efficiently managing disease and overall wellbeing of patients. In the last decade, this scenario has given rise to a new paradigm called "telehealth" that allows patient health monitoring and disease management in non-clinical settings such as private homes, nursing homes, and assisted living. Telehealth infrastructure consists of Body Sensor Network (BSN) combining wearable sensors and personal area network [2]. To further illustrate telehealth here are some of the notable wearable telehealth systems: 1) VitalConnect is a band-aid style healthpatch to collect continuous vital signs in remote settings [3]. 2) Philips has launched an adhesive patch to monitor Chronic Obstructive Pulmonary Disease (COPD) [4]. 3) Fitbit, a wristworn sensor contains a motion sensor for estimating health indices such as step counting, calories, and sleep quality [5]. Due to sensor-rich infrastructure, telehealth generates medical big data for remote diagnosis and clinical interventions. For example, EchoWear [6] that uses a modern smartwatch to provide a home-based speech tele-therapy that generates approximately 100Mb data per day per patient. This is an example of wearable single-modality data. The data complexity increases tremendously for multi-modal data [3]. Hence, gaining knowledge from the data becomes tedious and cumbersome. Wearable sensor data contains valuable information. However, they also carry non-deterministic errors such as motion artifacts, data corruption issues, and unwanted signals that are also uploaded increasing storage requirements and power consumption significantly. The model of sending raw medical data to the cloud for big data analysis is becoming inefficient, time consuming, and expensive. In the following subsection, we describe how the Fog computing could play an important role to increase the efficiency and reduce storage requirements for medical big data solutions.
This research is supported in part by NSF grants CCF-1439011 and CCF-1421823
Study subjects and analysis
samples: 2160
Figure 4 illustrates the QRS detection using PanTomkins algorithm on Intel® Edison using MIT-BIH Arrhythmia data [
30
]. The ECG signal containing 2160 samples take 1 second of processing time on Intel® Edison Fog computer. Thus, Fog Data architecture is well suited for realtime ECG monitoring
R. Bellazzi, Big Data and Biomedical Informatics: A Challenging Opportunity. Yearb Med Inform 2014:8-13.

C. Wang, W. Lu, M. R. Narayanan, S. J. Redmond, and N. H. Lovell. "Low-power technologies for wearable telecare and telehealth systems: A review, "Biomedical Engineering Letters 5, no. 1 (2015): 1-9.

N. Selvaraj, "Long-term remote monitoring of vital signs using a wireless patch sensor." In Healthcare Innovation Conference (HIC), 2014 IEEE, pp. 83-86. IEEE, 2014.

Philips. (2014, 14 Nov.). Wearable sensor for Chronic Obstructive Pulmonary Disease patients. Available:www.engadget.com/2014 /10/13 /philips-copd-sensor/

Fitbit one. http://www.fitbit.com/one

H. Dubey, J.C. Goldberg, M. Abtahi, L. Mahler, K. Mankodiya, "EchoWear: Smartwatch Technology for Voice and Speech Treatments of Patients with Parkinson's Disease", 2015. Proceedings of the Wireless Health 2015 on National Institutes of Health, ACM, Baltimore, MD, USA.

S.J. Redmond, et al., "What Does Big Data Mean for Wearable Sensor Systems: Contribution of the IMIA Wearable Sensors in Healthcare WG, "Yearbook of medical informatics 9.1 (2014): 135.

F. Bonomi, R. Milito, J. Zhu, and S. Addepalli, "Fog computing and its role in the internet of things", In Proceedings of the first edition of the MCC workshop on Mobile cloud computing, pp. 13-16. ACM, 2012.

L.M. Vaquero and L. Rodero-Merino, "Finding your way in the fog: Towards a comprehensive definition of fog computing", ACM SIGCOMM Computer Communication Review 44, no. 5 (2014): 27-32.

S. Patel, etal., "Home monitoring of patients with Parkinson's disease via wearable technology and a web-based application", Engineering in Medicine and Biology Society (EMBC), 2010 Annual International Conference of the IEEE, vol., no., pp.4411,4414, Aug. 31 2010-Sept. 4 2010.

A. Halevy, P. Norvig, F. Pereira, "The Unreasonable Effectiveness of Data," Intelligent Systems, IEEE 24.2 (2009): 8-12.

E.M. Critchley," Speech disorders of Parkinsonism: a review", Journal of Neurology, Neurosurgery & Psychiatry 44.9 (1981): 751-758.

H. Ding, etal., "Querying and mining of time series data: experimental comparison of representations and distance measures." Proceedings of the VLDB Endowment 1.2 (2008): 1542-1552.

M. J. Ross, H.L. Shaffer, A. Cohen, R. Freudberg, and H.J. Manley, "Average magnitude difference function pitch extractor," Acoustics, Speech and Signal Processing, IEEE Transactions on, vol.22, no.5, pp.353,362, Oct 1974.

R. J. Baken, and R. F. Orlikoff, "Clinical measurement of speech and voice", Cengage Learning, 2000.

J. M. Hillenbrand, "Acoustic Analysis of Voice: A Tutorial", SIG 5 Perspectives on Speech Science and Orofacial Disorders 21.2 (2011): 31-43.

H. Dubey, J. C. Goldberg, K. Makodiya, and L. Mahler, "A multi-smartwatch system for assessing speech characteristics of people with dysarthria in group settings," Proceedings e-Health Networking, Applications and Services (Healthcom), 2015 IEEE 17th International Conference on, Boston, USA.

https://www-sslintel.com/content/www/us/en/do-ityourself/edison.html

https://www.arduino.cc/en/ArduinoCertified/IntelEdison

http://www.emutexlabs.com/ubilinux

http://www.cs.ucr.edu/~eamonn/UCRsuite.html

https://github.com/b/libdtw

T. Rakthanmanon, etal., "Searching and mining trillions of time series subsequences under dynamic time warping," In Proceedings of the 18th ACM SIGKDD international conference on Knowledge discovery and data mining, pp. 262-270. ACM, 2012.

J. Tarango, E. Keogh, P. Brisk, "Accelerating the dynamic time warping distance measure using logarithmetic arithmetic," Signals, Systems and Computers, 2014 48th Asilomar Conference on, vol., no., pp.404,408, 2-5 Nov. 2014.

B.S. Alzand, H. J. Crijns, "Diagnostic criteria of broad QRS complex tachycardia: decades of evolution", Journal of European Society of Cardiology 2011;13:465-72.

J. Pan and W. J. Tompkins, "A real-time QRS detection algorithm," Biomedical Engineering, IEEE Transactions on 3 (1985): 230-236.

https://www.gnu.org/software/gzip/gzip.html

http://bzip.org/

http://www.7-zip.org/

http://www.physionet.org/physiobank/database/mitdb
数据免责声明
页面数据均来自互联网公开来源、合作出版商和通过AI技术自动分析结果,我们不对页面数据的有效性、准确性、正确性、可靠性、完整性和及时性做出任何承诺和保证。若有疑问,可以通过电子邮件方式联系我们:report@aminer.cn