AI helps you reading Science
AI generates interpretation videos
AI extracts and analyses the key points of the paper to generate videos automatically
---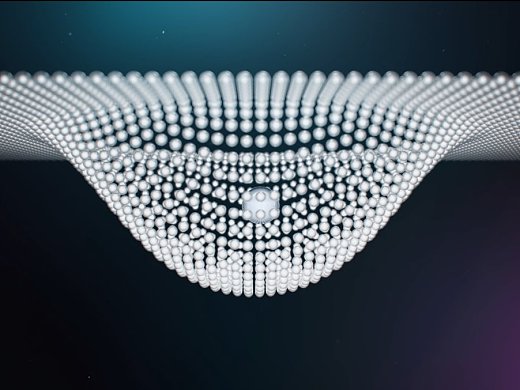 AI Traceability
AI parses the academic lineage of this thesis
---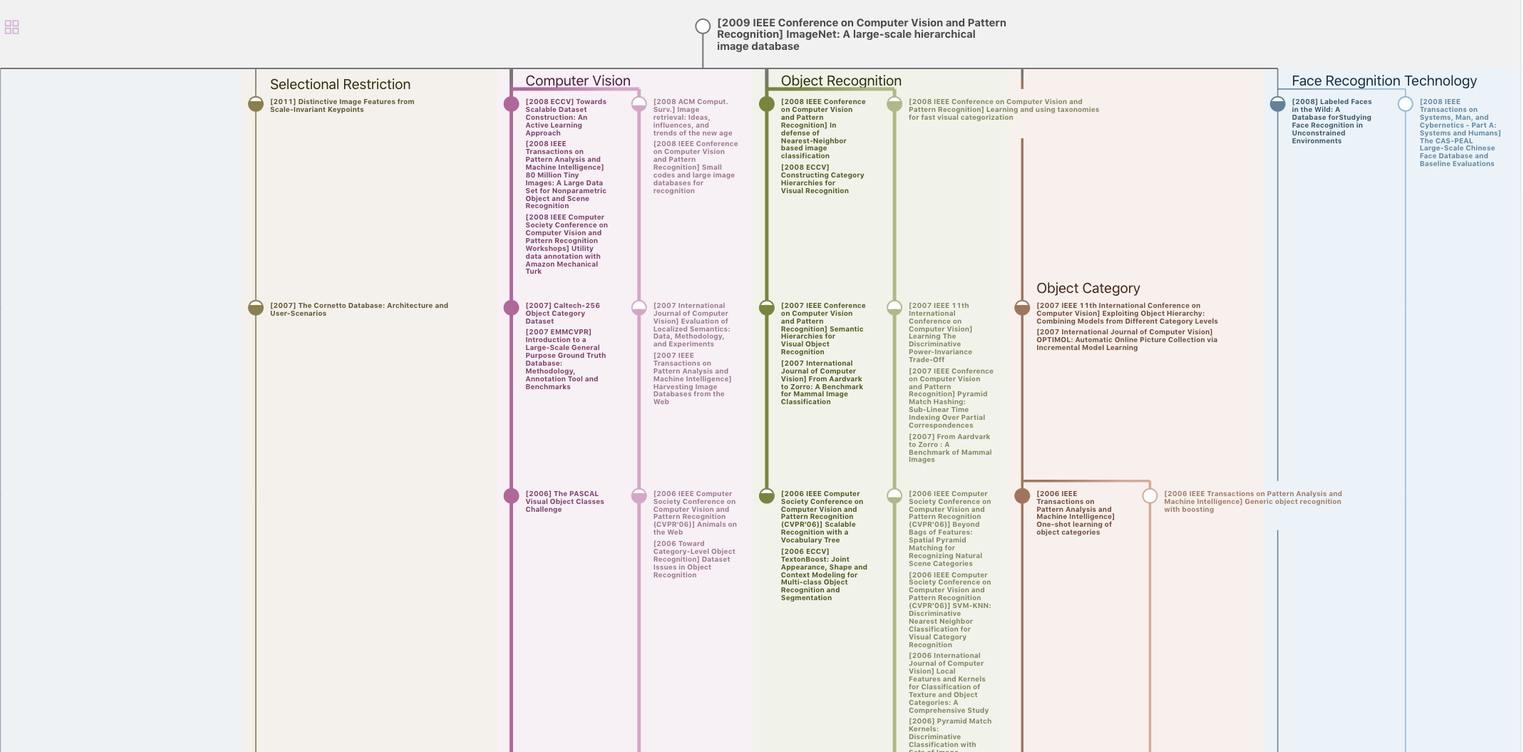 AI Insight
AI extracts a summary of this paper
---
Our experiments with fractal networks provide strong evidence that path length is fundamental for training ultra-deep neural networks; residuals are incidental
FractalNet: Ultra-Deep Neural Networks without Residuals.

international conference on learning representations, (2017)

Abstract

We introduce a design strategy for neural network macro-architecture based on self-similarity. Repeated application of a simple expansion rule generates deep networks whose structural layouts are precisely truncated fractals. These networks contain interacting subpaths of different lengths, but do not include any pass-through or residua...

More

0
Residual networks (He et al, 2016a), or ResNets, lead a recent and dramatic increase in both depth and accuracy of convolutional neural networks, facilitated by constraining the network to learn residuals.
ResNet variants (He et al, 2016a;b; Huang et al, 2016b) and related architectures (Srivastava et al, 2015) employ the common technique of initializing and anchoring, via a pass-through channel, a network to the identity function.
The objective changes to learning residual outputs, rather than unreferenced absolute mappings.
These networks exhibit a type of deep supervision (Lee et al, 2014), as near-identity layers effectively reduce distance to the loss.
These networks exhibit a type of deep supervision (Lee et al, 2014), as near-identity layers effectively reduce distance to the loss. He et al (2016a) speculate that the former, the residual formulation itself, is crucial
Residual networks (He et al, 2016a), or ResNets, lead a recent and dramatic increase in both depth and accuracy of convolutional neural networks, facilitated by constraining the network to learn residuals
The objective changes to learning residual outputs, rather than unreferenced absolute mappings. These networks exhibit a type of deep supervision (Lee et al, 2014), as near-identity layers effectively reduce distance to the loss
We develop drop-path, a novel regularization protocol for ultradeep fractal networks
Since fractal networks contain additional macro-scale structure, we propose to complement these techniques with an analogous coarse-scale regularization scheme
Our experiments with fractal networks provide strong evidence that path length is fundamental for training ultra-deep neural networks; residuals are incidental
Our analysis connects the internal behavior of fractal networks with phenomena engineered into other networks
Network in Network (Lin et al, 2013) Generalized Pooling (Lee et al, 2016) Recurrent CNN (Liang & Hu, 2015) Multi-scale (Liao & Carneiro, 2015) FitNet Romero et al (2015) Deeply Supervised (Lee et al, 2014) All-CNN (Springenberg et al, 2014) Highway Net (Srivastava et al, 2015) ELU (Clevert et al, 2016) Scalable BO (Snoek et al, 2015) Fractional Max-Pool (Graham, 2014).
FractalNet (20 layers, 38.6M params) + drop-path + dropout ë deepest column alone FractalNet (40 layers, 22.9M params)2 C100 C100+ C100++ C10 C10+ C10++ SVHN
Table 1 compares performance of FractalNet on CIFAR and SVHN with competing methods.
With neither augmentation nor regularization, FractalNet's performance on CIFAR is superior to both ResNet and ResNet with stochastic depth, suggesting that FractalNet may be less prone to overfitting.
Most methods perform on SVHN.
Increasing depth to 40, while borrowing some parameter reduction tricks (Iandola et al, 2016), reveals FractalNet's performance to be consistent across a range of configuration choices
The authors' experiments with fractal networks provide strong evidence that path length is fundamental for training ultra-deep neural networks; residuals are incidental.
With drop-path, regularization of extremely deep fractal networks is intuitive and effective.
The authors' analysis connects the internal behavior of fractal networks with phenomena engineered into other networks.
Their substructure resembles hand-crafted modules used as components in prior work.
Their training evolution may emulate deep supervision and student-teacher learning
Table1: CIFAR-100/CIFAR-10/SVHN. We compare test error (%) with other leading methods, trained with either no data augmentation, translation/mirroring (+), or more substantial augmentation (++). Our main point of comparison is ResNet. We closely match its benchmark results using data augmentation, and outperform it by large margins without data augmentation. Training with drop-path, we can extract from FractalNet single-column (plain) networks that are highly competitive
Table2: ImageNet (validation set, 10-crop)
Table3: Ultra-deep fractal networks (CIFAR-100++). Increasing depth greatly improves accuracy until eventual diminishing returns. Contrast with plain networks, which are not trainable if made too deep (Table 4)
Table4: Fractal structure as a training apparatus (CIFAR-100++). Plain networks perform well if moderately deep, but exhibit worse convergence during training if instantiated with great depth. However, as a column trained within, and then extracted from, a fractal network with mixed drop-path, we recover a plain network that overcomes such depth limitation (possibly due to a student-teacher effect)
Download tables as Excel
Deepening feed-forward neural networks has generally returned dividends in performance. A striking example within the computer vision community is the improvement on the ImageNet (Deng et al, 2009) classification task when transitioning from AlexNet (Krizhevsky et al, 2012) to VGG (Simonyan & Zisserman, 2015) to GoogLeNet (Szegedy et al, 2015) to ResNet (He et al, 2016a). Unfortunately, greater depth also makes training more challenging, at least when employing a firstorder optimization method with randomly initialized layers. As the network grows deeper and more non-linear, the linear approximation of a gradient step becomes increasingly inappropriate. Desire to overcome these difficulties drives research on both optimization techniques and network architectures.

On the optimization side, much recent work yields improvements. To prevent vanishing gradients, ReLU activation functions now widely replace sigmoid and tanh units (Nair & Hinton, 2010). This subject remains an area of active inquiry, with various tweaks on ReLUs, e.g. PReLUs (He et al, 2015), and ELUs (Clevert et al, 2016). Even with ReLUs, employing batch normalization (Ioffe & Szegedy, 2015) speeds training by reducing internal covariate shift. Good initialization can also ameliorate this problem (Glorot & Bengio, 2010; Mishkin & Matas, 2016). Path-SGD (Neyshabur et al, 2015) offers an alternative normalization scheme. Progress in optimization is somewhat orthogonal to our architectural focus, with the expectation that advances in either are ripe for combination.
We gratefully acknowledge the support of NVIDIA Corporation with the donation of GPUs used for this research
Djork-Arné Clevert, Thomas Unterthiner, and Sepp Hochreiter. Fast and accurate deep network learning by exponential linear units (ELUs). ICLR, 2016.

Jia Deng, Wei Dong, Richard Socher, Li-Jia Li, Kai Li, and Li Fei-Fei. ImageNet: A large-scale hierarchical image database. CVPR, 2009.

Xavier Glorot and Yoshua Bengio. Understanding the difficulty of training deep feedforward neural networks. AISTATS, 2010.

Benjamin Graham. Fractional max-pooling. arXiv:1412.6071, 2014.

Klaus Greff, Rupesh Kumar Srivastava, and Jürgen Schmidhuber. Highway and residual networks learn unrolled iterative estimation. ICLR, 2017.

Bharath Hariharan, Pablo Arbelaez, Ross Girshick, and Jitendra Malik. Hypercolumns for object segmentation and fine-grained localization. CVPR, 2015.

Kaiming He, Xiangyu Zhang, Shaoqing Ren, and Jian Sun. Delving deep into rectifiers: Surpassing human-level performance on ImageNet classification. ICCV, 2015.

Kaiming He, Xiangyu Zhang, Shaoqing Ren, and Jian Sun. Deep residual learning for image recognition. CVPR, 2016a.

Kaiming He, Xiangyu Zhang, Shaoqing Ren, and Jian Sun. Identity mappings in deep residual networks. ECCV, 2016b.

Geoffrey E. Hinton, Nitish Srivastava, Alex Krizhevsky, Ilya Sutskever, and Ruslan Salakhutdinov. Improving neural networks by preventing co-adaptation of feature detectors. arXiv:1207.0580, 2012.

Gao Huang, Zhuang Liu, and Kilian Q. Weinberger. Densely connected convolutional networks. arXiv:1608.06993, 2016a.

Gao Huang, Yu Sun, Zhuang Liu, Daniel Sedra, and Kilian Weinberger. Deep networks with stochastic depth. ECCV, 2016b.

Forrest N. Iandola, Matthew W. Moskewicz, Khalid Ashraf, Song Han, William J. Dally, and Kurt Keutzer. SqueezeNet: AlexNet-level accuracy with 50x fewer parameters and ă1MB model size. arXiv:1602.07360, 2016.

Sergey Ioffe and Christian Szegedy. Batch normalization: Accelerating deep network training by reducing internal covariate shift. ICML, 2015.

Yangqing Jia, Evan Shelhamer, Jeff Donahue, Sergey Karayev, Jonathan Long, Ross Girshick, Sergio Guadarrama, and Trevor Darrell. Caffe: Convolutional architecture for fast feature embedding. arXiv:1408.5093, 2014.

Alex Krizhevsky, Ilya Sutskever, and Geoffrey E. Hinton. ImageNet classification with deep convolutional neural networks. NIPS, 2012.

Quoc V Le, Navdeep Jaitly, and Geoffrey E Hinton. A simple way to initialize recurrent networks of rectified linear units. arXiv:1504.00941, 2015.

Chen-Yu Lee, Saining Xie, Patrick Gallagher, Zhengyou Zhang, and Zhuowen Tu. Deeply-supervised nets. NIPS Workshop on Deep Learning and Representation Learning, 2014.

Chen-Yu Lee, Patrick W Gallagher, and Zhuowen Tu. Generalizing pooling functions in convolutional neural networks: Mixed, gated, and tree. AISTATS, 2016.

Ming Liang and Xiaolin Hu. Recurrent convolutional neural network for object recognition. CVPR, 2015.

Zhibin Liao and Gustavo Carneiro. Competitive multi-scale convolution. arXiv:1511.05635, 2015.

Michael Maire, Stella X. Yu, and Pietro Perona. Reconstructive sparse code transfer for contour detection and semantic labeling. ACCV, 2014.

Vinod Nair and Geoffrey E Hinton. Rectified linear units improve restricted boltzmann machines. ICML, 2010.

Yuval Netzer, Tao Wang, Adam Coates, Alessandro Bissacco, Bo Wu, and Andrew Y. Ng. Reading digits in natural images with unsupervised feature learning. NIPS Workshop on Deep Learning and Unsupervised Feature Learning, 2011.

Behnam Neyshabur, Ruslan Salakhutdinov, and Nathan Srebro. Path-SGD: Path-normalized optimization in deep neural networks. NIPS, 2015.

Adriana Romero, Nicolas Ballas, Samira Ebrahimi Kahou, Antoine Chassang, Carlo Gatta, and Yoshua Bengio. Fitnets: Hints for thin deep nets. ICLR, 2015.

Karen Simonyan and Andrew Zisserman. Very deep convolutional networks for large-scale image recognition. ICLR, 2015.

Jasper Snoek, Oren Rippel, Kevin Swersky, Ryan Kiros, Nadathur Satish, Narayanan Sundaram, Md Patwary, Mostofa Ali, Ryan P Adams, et al. Scalable bayesian optimization using deep neural networks. ICML, 2015.

Jost Tobias Springenberg, Alexey Dosovitskiy, Thomas Brox, and Martin Riedmiller. Striving for simplicity: The all convolutional net. ICLR (workshop track), 2014.

Christian Szegedy, Wei Liu, Yangqing Jia, Pierre Sermanet, Scott Reed, Dragomir Anguelov, Dumitru Erhan, Vincent Vanhoucke, and Andrew Rabinovich. Going deeper with convolutions. CVPR, 2015.

Sasha Targ, Diogo Almeida, and Kevin Lyman. Resnet in resnet: Generalizing residual architectures. arXiv:1603.08029, 2016.

Published as a conference paper at ICLR 2017 Gregor Urban, Krzysztof J. Geras, Samira Ebrahimi Kahou, Ozlem Aslan, Shengjie Wang, Abdelrahman

Mohamed, Matthai Philipose, Matt Richardson, and Rich Caruana. Do deep convolutional nets really need to be deep and convolutional? ICLR, 2017. Andreas Veit, Michael Wilber, and Serge Belongie. Residual networks behave like ensembles of relatively shallow networks. NIPS, 2016. Li Wan, Matthew Zeiler, Sixin Zhang, Yann L Cun, and Rob Fergus. Regularization of neural networks using dropconnect. ICML, 2013. Sergey Zagoruyko and Nikos Komodakis. Wide residual networks. BMVC, 2016.
数据免责声明
页面数据均来自互联网公开来源、合作出版商和通过AI技术自动分析结果,我们不对页面数据的有效性、准确性、正确性、可靠性、完整性和及时性做出任何承诺和保证。若有疑问,可以通过电子邮件方式联系我们:report@aminer.cn