AI帮你理解科学
AI 生成解读视频
AI抽取解析论文重点内容自动生成视频
---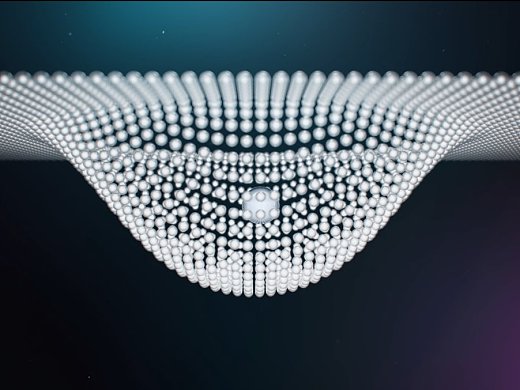 AI 溯源
AI解析本论文相关学术脉络
---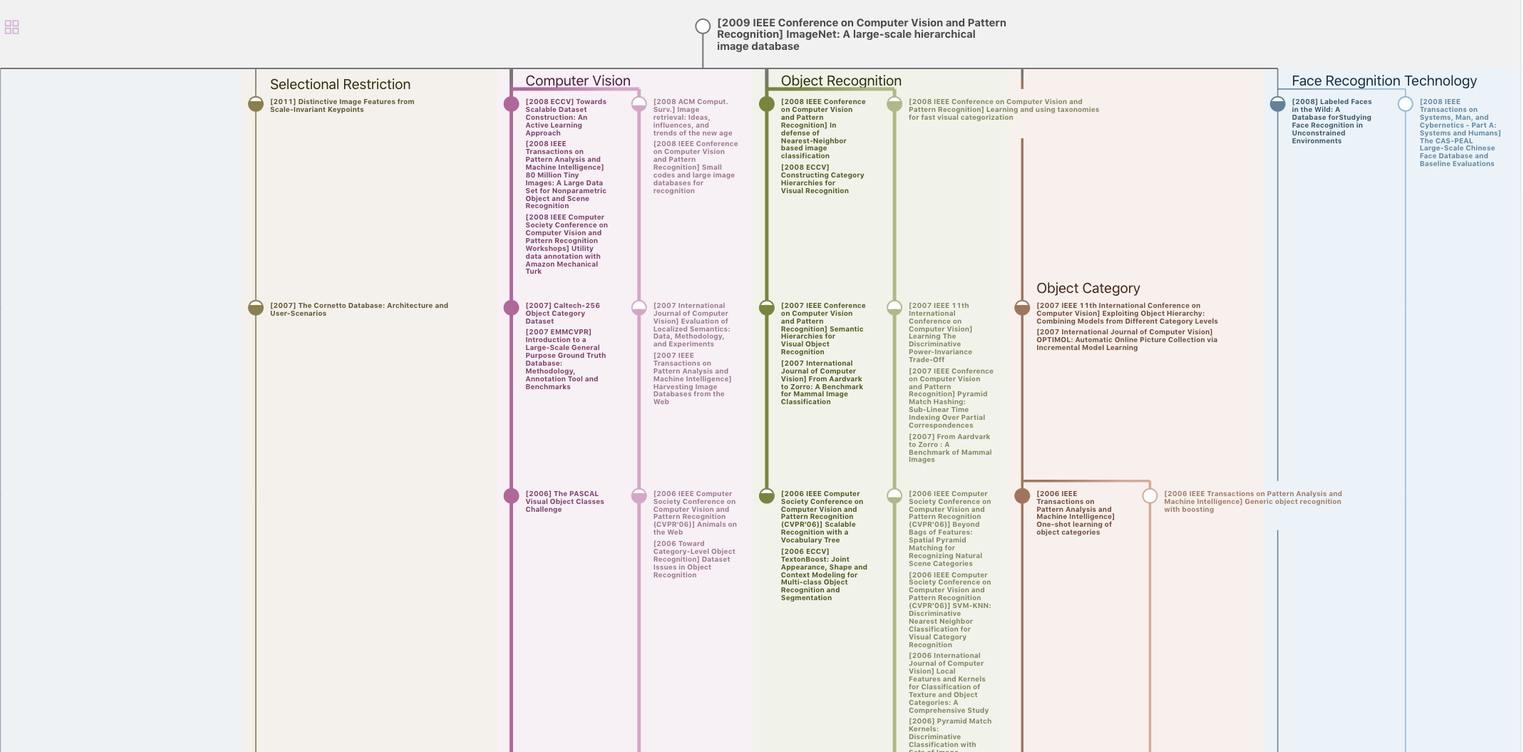 AI 精读
AI抽取本论文的概要总结
---
Our experience with running a production network on Namecoin, one of the oldest and largest cryptocurrency blockchains other than Bitcoin, shows how a single miner consistently had more than 51% hashing power and how network reliability was far inferior to Bitcoin
Blockstack: A Global Naming and Storage System Secured by Blockchains.

USENIX Annual Technical Conference, pp.181-194, (2016)

摘要

Blockchains like Bitcoin and Namecoin and their respective P2P networks have seen significant adoption in the past few years and show promise as naming systems with no trusted parties. Users can register human meaningful names and securely associate data with them, and only the owner of the particular private keys that registered them can...

更多

0
Cryptocurrency blockchains and their respective P2P networks are useful beyond exchanging money
They provide cryptographically auditable, append-only ledgers that are already being used to build new, decentralized versions of DNS [41] and public-key infrastructure (PKI) [43], along with other applications like file storage [23] and document timestamping [15].
Nodes participating in a blockchain network follow a leader election protocol for deciding which node gets to write the block and collect the respective transaction fees.
See [14] for further details on how blockchains work and how they reach consensus
Cryptocurrency blockchains and their respective P2P networks are useful beyond exchanging money
We describe our experiences operating a large deployment of a decentralized public-key infrastructure service built on top of the Namecoin blockchain
Blockstack is released as open source software and currently powers a production public-key infrastructure system for 55,000 users
Nodes participating in a blockchain network follow a leader election protocol for deciding which node gets to write the block and collect the respective transaction fees
Our experience with running a production network on Namecoin, one of the oldest and largest cryptocurrency blockchains other than Bitcoin, shows how a single miner consistently had more than 51% hashing power and how network reliability was far inferior to Bitcoin
We have presented Blockstack, a blockchain-based naming and storage system
Design of Blockstack

Blockstack is designed to implement a naming system with human-readable names in a layer above the blockchain.
Building systems with blockchains presents challenges: Limits on Data Storage: Individual blockchain records are typically on the order of kilobytes [49] and cannot hold much data.
Slow Writes: The transaction processing rate is capped by the blockchain's write propagation and leader election protocol, and it is pegged to the rate at which new blocks are announced by leader nodes, called miners in many blockchain networks [14].
New transactions can take several minutes to a few hours to be accepted
The authors discovered a critical security problem where a single miner consistently had more than 51% of the total compute power on the Namecoin network.
The authors noticed in late 2014 that a single mining pool consistently had more than 51% of the compute power on Namecoin.
The authors' experience with running a production network on Namecoin, one of the oldest and largest cryptocurrency blockchains other than Bitcoin, shows how a single miner consistently had more than 51% hashing power and how network reliability was far inferior to Bitcoin
The authors' experience with running a production network on Namecoin, one of the oldest and largest cryptocurrency blockchains other than Bitcoin, shows how a single miner consistently had more than 51% hashing power and how network reliability was far inferior to Bitcoin.
The authors have presented Blockstack, a blockchain-based naming and storage system.
Blockstack introduces separate control and data planes, and by doing so, it enables the introduction of new functionality without modifying the underlying blockchain.
The design of Blockstack was informed by a year of production experience from one of the largest blockchain-based production systems to date.
The authors' performance results show that Blockstack can give comparable performance to the underlying storage service and only introduces a small CPU overhead.
The authors have released Blockstack as open-source [13]
Binding names to values in naming systems is a wellexplored problem space. UIA [24] gives a great overview of global naming systems and their importance. We encourage the reader to UIA [24] for a detailed background on naming systems. Unlike Namecoin [41] or Blockstack, UIA doesn't try to provide globally unique names. In authentication systems like InCommon [27], OpenID [47], and the Web's certificate authorities, a federation of authorities attests to bindings. Blockstack, however, does not require a federation.
Bitcoin hashrate. https://blockchain.info/

Bitcoin transactions per blocks. https://blockchain.info/charts/n-transactions-per-block.

Crypto-currencies stats – active nodes. https://bitinfocharts.com.

Cryptocurrency market cap, Jan. 201http://www.coincap.io.

A next-generation smart contract and decentralized application platform, 2016. https://github.com/ethereum/wiki/wiki/White-Paper.

Adam Back. Hashcash - A Denial of Service CounterMeasure. Tech report, 2002. http://www.hashcash.org/papers/hashcash.pdf.

S. Annapureddy, M. J. Freedman, and D. Mazieres. Shark: Scaling file servers via cooperative caching. In Proc. 2nd NSDI, Boston, MA, 2005.

A. Back, M. Corallo, L. Dashjr, M. Friedenbach, G. Maxwell, A. Miller, A. Poelstra, J. Timon, and P. Wuille. Enabling Blockchain Innovations with Pegged Sidechains. White paper, Blockstream, 2014. https://blockstream.com/sidechains.pdf.

Bitcoin Core Developers. Bitcoin core version 0.10.0 release notes: Consensus library, Feb. 2015. https://bitcoin.org/en/release/v0.10.0.

Bitcoin.org: Bitcoin developer guide, 2015. http://bitcoin.org/en/developer-guide.

Blockstack source code release v0.10, 2016. http://github.com/blockstack/blockstack-server.

J. Bonneau, A. Miller, J. Clark, A. Narayanan, J. A. Kroll, and E. W. Felten. Sok: Research perspectives and challenges for bitcoin and cryptocurrencies. In 2015 IEEE Symposium on Security and Privacy, SP 2015, San Jose, CA, USA, May 17-21, 2015, pages 104–121, 2015.

Chainpoint white paper. chainpoint. https://tierion.com/

B.-G. Chun, P. Maniatis, S. Shenker, and J. Kubiatowicz. Tiered fault tolerance for long-term integrity. In FAST, pages 267–282, 2009.

Coindesk. Bitcoin network stress test could occur next week, Sep 2015. http://coinde.sk/1Ku5oWc.

Coindesk. State of bitcoin 2015: Ecosystem grows despite price decline, 2015. http://coinde.sk/1tJDDvv.

Coindesk. State of blockchain q1 2016: Blockchain funding overtakes bitcoin, May 2016. http://www.coindesk.com/state-of-blockchain-q1-2016/.

P. Eaton, H. Weatherspoon, and J. Kubiatowicz. Efficiently binding data to owners in distributed contentaddressable storage systems. In Security in Storage Workshop, 2005. SISW'05. Third IEEE International, pages 12–pp. IEEE, 2005.

I. Eyal and E. G. Sirer. Majority is not enough: Bitcoin mining is vulnerable. CoRR, abs/1311.0243, 2013.

Filecoin: A Cryptocurrency Operated File Network. Tech report, 2014. http://filecoin.io/filecoin.pdf.

B. Ford, J. Strauss, C. Lesniewski-Laas, S. Rhea, F. Kaashoek, and R. Morris. Persistent personal names for globally connected mobile devices. In Proceedings of the 7th USENIX Symposium on Operating Systems Design and Implementation (OSDI '06), Seattle, Washington, Nov. 2006.

L. Glendenning, I. Beschastnikh, A. Krishnamurthy, and T. Anderson. Scalable consistency in scatter. In Proceedings of the Twenty-Third ACM Symposium on Operating Systems Principles, pages 15–28. ACM, 2011.

M. Gronager. Namecoin was stillborn, i had to switch off life-support, Oct 2013. https://bitcointalk.org/index.php?topic=310954.

Incommon federation. https://www.incommon.org/federation/.

D. Johnson, A. Menezes, and S. A. Vanstone. The elliptic curve digital signature algorithm (ecdsa). Int. J. Inf. Sec., 1(1):36–63, 2001.

Juan Benet. IPFS - Content Addressed, Versioned, P2P File System. Draft, ipfs.io, 2015. https://github.com/ipfs/papers.

Jude Nelson and Larry Peterson. Syndicate: Virtual cloud storage through provider composition. In ACM BigSystem, 2014.

H. Kalodner, M. Carlsten, P. Ellenbogen, J. Bonneau, and A. Narayanan. An empirical study of Namecoin and lessons for decentralized namespace design. WEIS '15: Proceedings of the 14th Workshop on the Economics of Information Security, June 2015.

D. Kaminsky. Spelunking the triangle: Exploring aaron swartzs take on zookos triangle, Jan 2011. http://dankaminsky.com/2011/01/13/spelunk-tri/.

S. Keshav. Efficient and decentralized computation of approximate global state. SIGCOMM Comput. Commun. Rev., 36(1):69–74, Jan. 2006.

Keybase. https://keybase.io.

J. A. Kroll, I. C. Davey, and E. W. Felten. The economics of bitcoin mining, or bitcoin in the presence of adversaries. In WEIS 2013.

P. Maymounkov and D. Mazieres. Kademlia: A peerto-peer information system based on the xor metric. In Revised Papers from the First International Workshop on Peer-to-Peer Systems, IPTPS '01, pages 53–65, London, UK, UK, 2002. Springer-Verlag.

J. McGovern. Official statement on the last weeks ddosattack against ghash.io mining pool, 2015. http://bit.ly/1nu49vR.

M. S. Melara, A. Blankstein, J. Bonneau, E. W. Felten, and M. J. Freedman. CONIKS: bringing key transparency to end users. In 24th USENIX Security Symposium (USENIX Security 15), pages 383–398, 2015.

Merge mining specification. https://en.bitcoin.it/wiki/Merged_mining_specification.

A. Miller, A. Juels, E. Shi, B. Parno, and J. Katz. Permacoin: Repurposing bitcoin work for data preservation. In Security and Privacy (SP), 2014 IEEE Symposium on, pages 475–490. IEEE, 2014.

Namecoin. https://namecoin.info.

Namecoin core, required software for miners, 2015. https://github.com/namecoin/namecoin-core.

Onename. https://onename.com.

Open assets protocol. http://www.openassets.org.

Statistics of usage for bitcoin op return. http://opreturn.org.

V. Ramasubramanian and E. G. Sirer. Beehive: O(1)lookup performance for power-law query distributions in peer-to-peer overlays. In Proceedings of the 1st Conference on Symposium on Networked Systems Design and Implementation - Volume 1, NSDI'04, pages 8–8, Berkeley, CA, USA, 2004. USENIX Association.

D. Recordon and D. Reed. Openid 2.0: A platform for user-centric identity management. In Proceedings of the Second ACM Workshop on Digital Identity Management, DIM '06, pages 11–16, New York, NY, USA, 2006. ACM.

S. C. Rhea, P. R. Eaton, D. Geels, H. Weatherspoon, B. Y. Zhao, and J. Kubiatowicz. Pond: The oceanstore prototype. In FAST, volume 3, pages 1–14, 2003.

Satoshi Nakamoto. Bitcoin: A peer-to-peer electronic cash system. Tech report, 2009. https://bitcoin.org/bitcoin.pdf.

Shawn Wilkinson and Tome Boshevski and Josh Brandof and Vitalik Buterin. Storj: A peer-to-peer cloud storage network. Tech report, storj.io, 2014. http://storj.io/storj.pdf.

I. Stoica, R. Morris, D. Liben-Nowell, D. Karger, M. F. Kaashoek, F. Dabek, and H. Balakrishnan. Chord: A scalable peer-to-peer lookup service for internet applications. IEEE Transactions on Networking, 11, Feb. 2003.

A. V. Wirdum. A closer look at bip100: The block size proposal bitcoin miners are rallying behind, Aug. 2015. http://bit.ly/1VbyoXP.
数据免责声明
页面数据均来自互联网公开来源、合作出版商和通过AI技术自动分析结果,我们不对页面数据的有效性、准确性、正确性、可靠性、完整性和及时性做出任何承诺和保证。若有疑问,可以通过电子邮件方式联系我们:report@aminer.cn