AI helps you reading Science
AI generates interpretation videos
AI extracts and analyses the key points of the paper to generate videos automatically
---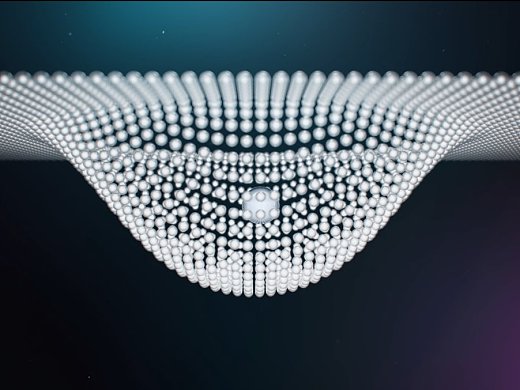 AI Traceability
AI parses the academic lineage of this thesis
---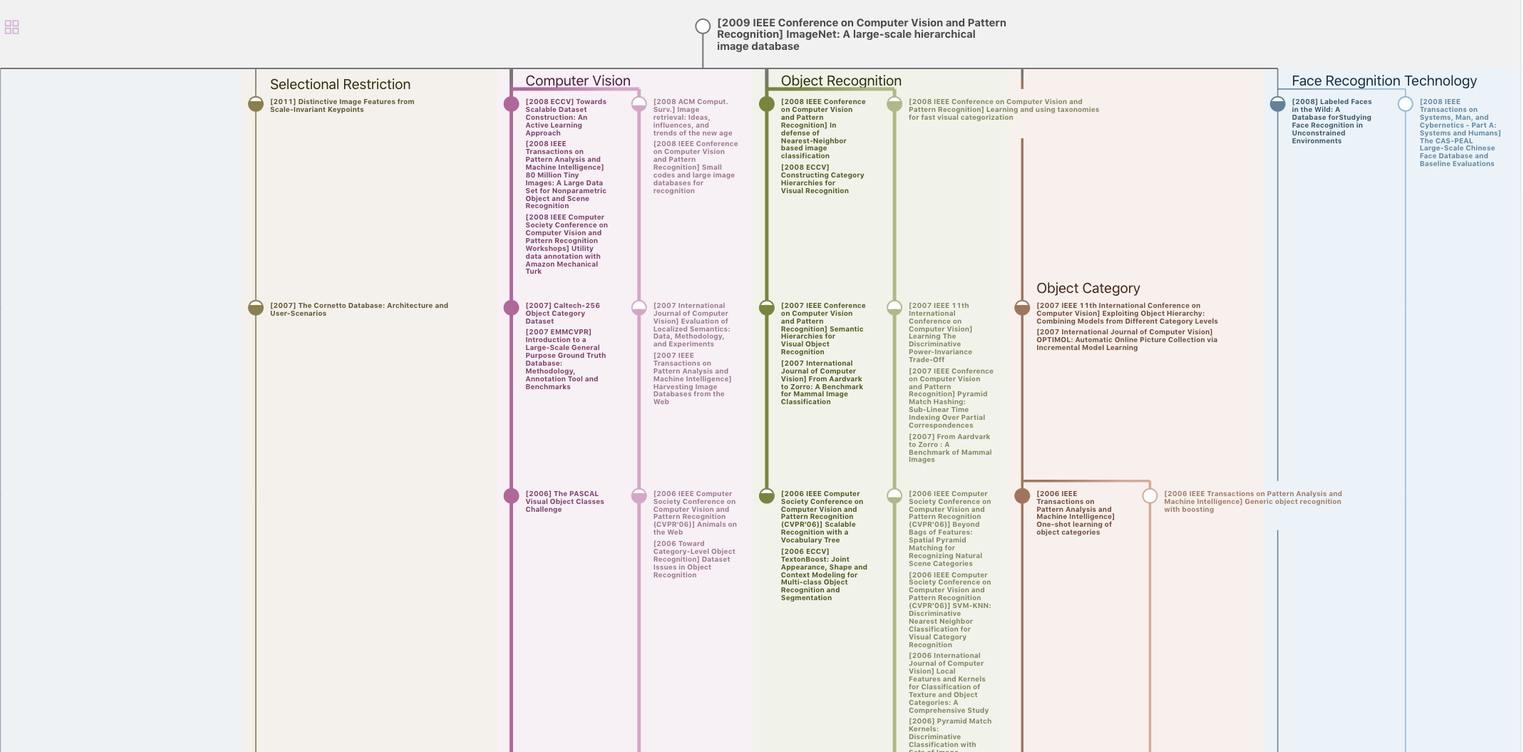 AI Insight
AI extracts a summary of this paper
---
We propose a novel deep learning framework Spatio-Temporal Graph Convolutional Networks for traffic prediction, integrating graph convolution and gated temporal convolution through spatio-temporal convolutional blocks
Spatio-Temporal Graph Convolutional Networks: A Deep Learning Framework for Traffic Forecasting.

IJCAI, pp.3634-3640, (2018)

Abstract

Timely accurate traffic forecast is crucial for urban traffic control and guidance. Due to the high nonlinearity and complexity of traffic flow, traditional methods cannot satisfy the requirements of mid-and-long term prediction tasks and often neglect spatial and temporal dependencies. In this paper, we propose a novel deep learning fram...

More

0
Transportation plays a vital role in everybody's daily life. According to a survey in 2015, U.S drivers spend about 48 minutes on average behind the wheel daily. Under this circumstance, accurate real-time forecast of traffic conditions is of paramount importance for road users, private sectors and governments.
According to a survey in 2015, U.S drivers spend about 48 minutes on average behind the wheel daily..
According to a survey in 2015, U.S drivers spend about 48 minutes on average behind the wheel daily.1
Under this circumstance, accurate real-time forecast of traffic conditions is of paramount importance for road users, private sectors and governments.
Used transportation services, such as flow control, route planning, and navigation, rely heavily on a high-quality traffic condition evaluation.
Multiscale traffic forecast is the premise and foundation of urban traffic control and guidance, which is one of main functions of the Intelligent Transportation System (ITS).
Fundamental variables of traffic flow, namely speed, volume, and density are typically chosen as indicators to monitor the current status of traffic conditions and
Transportation plays a vital role in everybody's daily life
Fundamental variables of traffic flow, namely speed, volume, and density are typically chosen as indicators to monitor the current status of traffic conditions and
Our proposed model achieves the best performance with statistical significance in all three evaluation metrics
To compare three methods based on graph convolution: GCGRU, Spatio-Temporal Graph Convolutional Networks (STGCN)(Cheb) and STGCN(1st), we show their
We propose a novel deep learning framework STGCN for traffic prediction, integrating graph convolution and gated temporal convolution through spatio-temporal convolutional blocks
Experiments show that our model outperforms other state-of-the-art methods on two real-world datasets, indicating its great potentials on exploring spatiotemporal structures from the input
The authors verify the model on two real-world traffic datasets, BJER4 and PeMSD7, collected by Beijing Municipal Traffic Commission and California Deportment of Transportation, respectively.
Each dataset contains key attributes of traffic observations and geographic information with corresponding timestamps, as detailed below.
BJER4 was gathered from the major areas of east ring No. routes in Beijing City by double-loop detectors.
There are 12 roads selected for the experiment.
The traffic data are aggregated every 5 minutes.
The time period used is from 1st July to 31st August, 2014 except the weekends.
The authors select the first month of historical speed records as training set, and the rest serves as validation and test set respectively
The authors' proposed model achieves the best performance with statistical significance in all three evaluation metrics.
The authors can observe that traditional statistical and machine learning methods may perform well for short-term forecasting, but their long-term predictions are not accurate because of error accumulation, memorization issues, and absence of spatial information.
ARIMA model performs the worst due to its incapability of handling complex spatio-temporal data.
Deep learning approaches generally achieved better prediction results than traditional machine learning models
The authors propose a novel deep learning framework STGCN for traffic prediction, integrating graph convolution and gated temporal convolution through spatio-temporal convolutional blocks.
Experiments show that the model outperforms other state-of-the-art methods on two real-world datasets, indicating its great potentials on exploring spatiotemporal structures from the input.
It achieves faster training, easier convergences, and fewer parameters with flexibility and scalability.
These features are quite promising and practical for scholarly development and large-scale industry deployment.
The authors' proposed framework can be applied into more general spatiotemporal structured sequence forecasting scenarios, such as evolving of social networks, and preference prediction in recommendation systems, etc
Table1: Performance comparison of different approaches on the dataset BJER4
Table2: Performance comparison of different approaches on the dataset PeMSD7
Table3: Time consumptions of training on the dataset PeMSD7
Download tables as Excel
There are several recent deep learning studies that are also motivated by the graph convolution in spatio-temporal tasks. Seo et al [2016] introduced graph convolutional recurrent network (GCRN) to identify jointly spatial structures and dynamic variation from structured sequences of data. The key challenge of this study is to determine the optimal combinations of recurrent networks and graph convolution under specific settings. Based on principles above, Li et al [2018] successfully employed the gated recurrent units (GRU) with graph convolution for long-term traffic forecasting. In contrast to these works, we build up our model completely from convolutional structures; The ST-Conv block is specially designed to uniformly process structured data with residual connection and bottleneck strategy inside; More efficient graph convolution kernels are employed in our model as well.
Our proposed model achieves the best performance with statistical significance (two-tailed T-test, ↵ = 0.01, P < 0.01) in all three evaluation metrics
The number of parameters in STGCN (4.54 ⇥ 105) only accounts for around two third of GCGRU, and saving over 95% parameters compared to FC-LSTM
Experiments show that our model outperforms other state-of-the-art methods on two real-world datasets, indicating its great potentials on exploring spatiotemporal structures from the input
[Ahmed and Cook, 1979] Mohammed S Ahmed and Allen R Cook. Analysis of freeway traffic time-series data by using Box-Jenkins techniques. 1979.

[Bruna et al., 2013] Joan Bruna, Wojciech Zaremba, Arthur Szlam, and Yann LeCun. Spectral networks and locally connected networks on graphs. arXiv preprint arXiv:1312.6203, 2013.

[Chen et al., 2001] Chao Chen, Karl Petty, Alexander Skabardonis, Pravin Varaiya, and Zhanfeng Jia. Freeway performance measurement system: mining loop detector data. Transportation Research Record: Journal of the Transportation Research Board, (1748):96–102, 2001.

[Chen et al., 2016] Quanjun Chen, Xuan Song, Harutoshi Yamada, and Ryosuke Shibasaki. Learning deep representation from big and heterogeneous data for traffic accident inference. In AAAI, pages 338–344, 2016.

[Defferrard et al., 2016] Michael Defferrard, Xavier Bresson, and Pierre Vandergheynst. Convolutional neural networks on graphs with fast localized spectral filtering. In NIPS, pages 3844–3852, 2016.

[Gehring et al., 2017] Jonas Gehring, Michael Auli, David Grangier, Denis Yarats, and Yann N Dauphin. Convolutional sequence to sequence learning. arXiv preprint arXiv:1705.03122, 2017.

[Hammond et al., 2011] David K Hammond, Pierre Vandergheynst, and Remi Gribonval. Wavelets on graphs via spectral graph theory. Applied and Computational Harmonic Analysis, 30(2):129–150, 2011.

[Hochreiter and Schmidhuber, 1997] Sepp Hochreiter and Jurgen Schmidhuber. Long short-term memory. Neural computation, 9(8):1735–1780, 1997.

[Huang et al., 2014] Wenhao Huang, Guojie Song, Haikun Hong, and Kunqing Xie. Deep architecture for traffic flow prediction: deep belief networks with multitask learning. IEEE Transactions on Intelligent Transportation Systems, 15(5):2191–2201, 2014.

[Jia et al., 2016] Yuhan Jia, Jianping Wu, and Yiman Du. Traffic speed prediction using deep learning method. In ITSC, pages 1217–1222. IEEE, 2016.

[Kipf and Welling, 2016] Thomas N Kipf and Max Welling. Semi-supervised classification with graph convolutional networks. arXiv preprint arXiv:1609.02907, 2016.

[Li et al., 2015] Yexin Li, Yu Zheng, Huichu Zhang, and Lei Chen. Traffic prediction in a bike-sharing system. In SIGSPATIAL, page 33. ACM, 2015.

[Li et al., 2018] Yaguang Li, Rose Yu, Cyrus Shahabi, and Yan Liu. Diffusion convolutional recurrent neural network: Data-driven traffic forecasting. In ICLR, 2018.

[Lv et al., 2015] Yisheng Lv, Yanjie Duan, Wenwen Kang, Zhengxi Li, and Fei-Yue Wang. Traffic flow prediction with big data: a deep learning approach. IEEE Transactions on Intelligent Transportation Systems, 16(2):865– 873, 2015.

[Niepert et al., 2016] Mathias Niepert, Mohamed Ahmed, and Konstantin Kutzkov. Learning convolutional neural networks for graphs. In ICML, pages 2014–2023, 2016.

[Seo et al., 2016] Youngjoo Seo, Michael Defferrard, Pierre Vandergheynst, and Xavier Bresson. Structured sequence modeling with graph convolutional recurrent networks. arXiv preprint arXiv:1612.07659, 2016.

[Shi et al., 2015] Xingjian Shi, Zhourong Chen, Hao Wang, Dit-Yan Yeung, Wai-Kin Wong, and Wang-chun Woo. Convolutional lstm network: A machine learning approach for precipitation nowcasting. In NIPS, pages 802–810, 2015.

[Shuman et al., 2013] David I Shuman, Sunil K Narang, Pascal Frossard, Antonio Ortega, and Pierre Vandergheynst. The emerging field of signal processing on graphs: Extending high-dimensional data analysis to networks and other irregular domains. IEEE Signal Processing Magazine, 30(3):83–98, 2013.

[Sutskever et al., 2014] Ilya Sutskever, Oriol Vinyals, and Quoc V Le. Sequence to sequence learning with neural networks. In NIPS, pages 3104–3112, 2014.

[Vlahogianni, 2015] Eleni I Vlahogianni. Computational intelligence and optimization for transportation big data: challenges and opportunities. In Engineering and Applied Sciences Optimization, pages 107–128.

[Williams and Hoel, 2003] Billy M Williams and Lester A Hoel. Modeling and forecasting vehicular traffic flow as a seasonal arima process: Theoretical basis and empirical results. Journal of transportation engineering, 129(6):664–672, 2003.

[Wu and Tan, 2016] Yuankai Wu and Huachun Tan. Shortterm traffic flow forecasting with spatial-temporal correlation in a hybrid deep learning framework. arXiv preprint arXiv:1612.01022, 2016.
数据免责声明
页面数据均来自互联网公开来源、合作出版商和通过AI技术自动分析结果,我们不对页面数据的有效性、准确性、正确性、可靠性、完整性和及时性做出任何承诺和保证。若有疑问,可以通过电子邮件方式联系我们:report@aminer.cn