AI helps you reading Science
AI generates interpretation videos
AI extracts and analyses the key points of the paper to generate videos automatically
---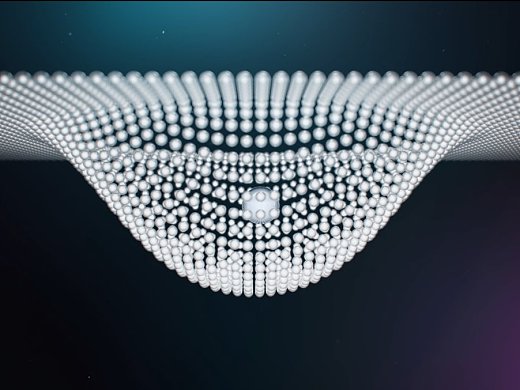 AI Traceability
AI parses the academic lineage of this thesis
---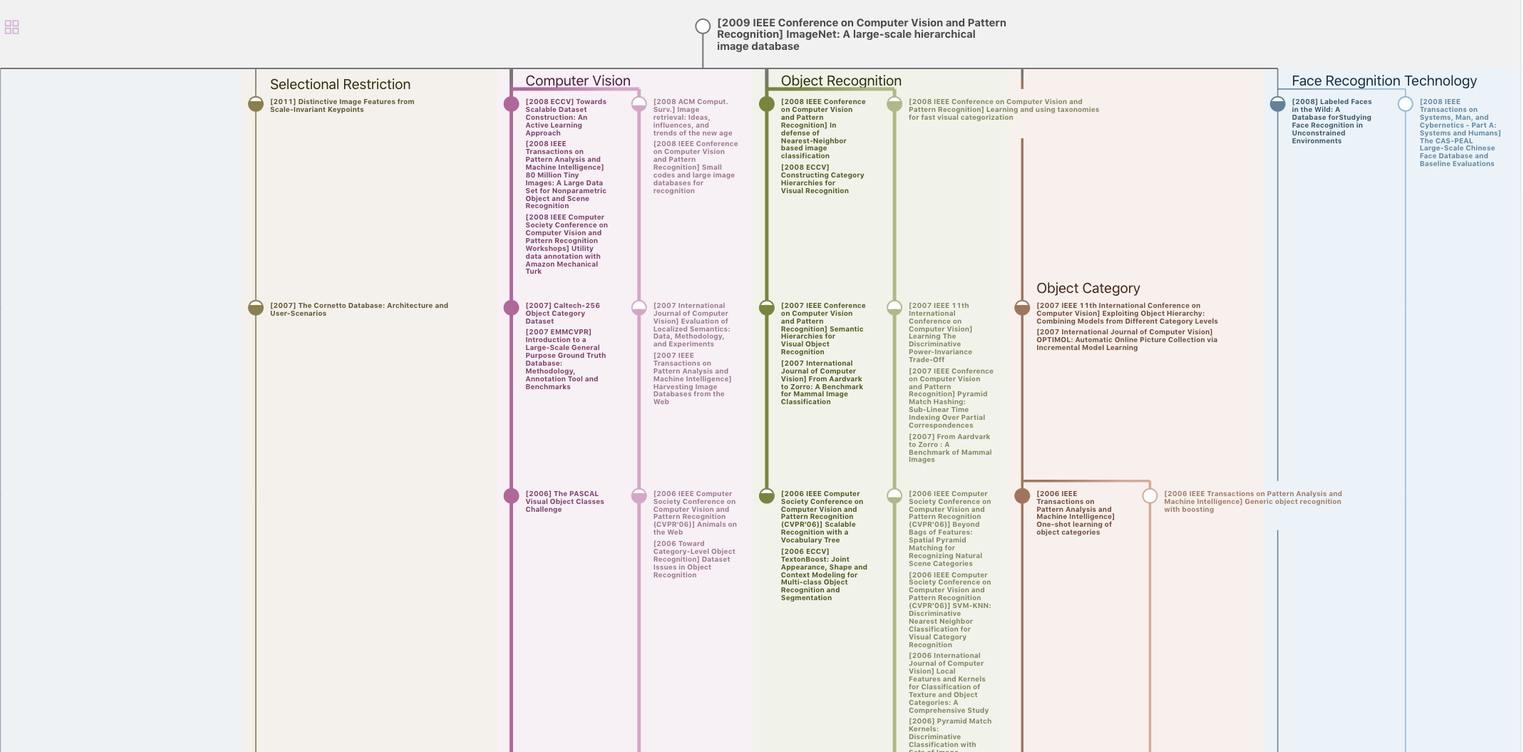 AI Insight
AI extracts a summary of this paper
---
We argue that the transformative nature of technology will only be captured by a new approach at the nexus of data, digital identity, and regulation
FinTech, RegTech and the Reconceptualization of Financial Regulation

NORTHWESTERN JOURNAL OF INTERNATIONAL LAW & BUSINESS, no. 3 (2017): 371-413

Abstract

Regulatory change and technological developments following the 2008 Global Financial Crisis are changing the nature of financial markets, services, and institutions. At the juncture of these phenomena lies regulatory technology or "RegTech"-the use of technology, particularly information technology, in the context of regulatory monitoring...

More

0
Capital requirements have been a major focus of cross-border regulatory cooperation since the 1980s, when the original Basel the author Capitals Accord was developed in response to insufficient levels of capital in internationally active financial institutions after the 1980s Developing Country Debt Crisis.[99] While initially fairly simple, throughout the 1990s Basel the author was subject to a series of amendments which steadily increased its complexity and related compliance costs.[100] Of these, the amendments to extend the framework from credit risk to market risk and to recognize netting in derivatives contracts were probably the most significant, with the former's use of internal models forming an important element of Basel II.
Regulatory and technological developments are changing the nature of financial markets, services, and institutions in ways completely unexpected prior to the 2008 Global Financial Crisis (GFC), which we have addressed in previous work.2 "FinTech" refers to the use of technology to deliver financial solutions and is one aspect of these fundamental changes
We argue that RegTech developments are at present incremental, but that we are moving towards a paradigm shift that will necessitate a reconceptualization of financial regulation
Unlike the UK's Financial Conduct Authority (FCA), we argue that RegTech cannot be simplified as a category of FinTech
Capital requirements have been a major focus of cross-border regulatory cooperation since the 1980s, when the original Basel Capital Accord (Basel I) Capital Accord was developed in response to insufficient levels of capital in internationally active financial institutions after the 1980s Developing Country Debt Crisis.[99]
The amendments to extend the framework from credit risk to market risk and to recognize netting in derivatives contracts were probably the most significant, with the former's use of internal models forming an important element of Basel II
Following the GFC, attention has focused on the development of Basel III, designed to dramatically increase capital, reduce leverage, enhance liquidity, and implement systems of crisis management for individual institutions, including by limiting reliance on firms' own internal risk modeling systems.[103] This is a massive framework in its internationally agreed soft law form, and it will be even more substantial when implemented in the legal and regulatory systems of
Unlike the situation pre-crisis, regulators no longer rely on the internal risk management systems of individual financial institutions to produce appropriate levels of capital for economic, regulatory and accounting purposes, but instead have established complex rules to set capital, leverage, and liquidity at levels sufficient to protect financial stability, all backed up with periodic reviews and "stress tests."[106] These changes have increased the demand for RegTech solutions for the financial industry.
AML and KYC requirements established by the FATF and the Basel Committee and implemented by domestic regulators around the world have been a driving force in the demand for RegTech solutions, in particular for technology to simplify and automate processes across the firm and to ensure compliance with applicable rules around the world, including suspicious transaction identification and reporting.[108] An increasing range of IT firms, advisory firms, and start-ups are involved, with clear opportunities for future development.
In the context of the extensive reporting requirements of prudential regulators around the world, resulting from postcrisis reforms, financial institutions look to centralized operations to gather the necessary data globally on a real-time basis so that, in the first instance, the institution and its management has a much clearer picture of operations and risks, and in the second instance, so that the information can be repackaged as necessary to meet the requirements of regulators around the world.[114] Ironically, these operations look a great deal like pre-2008 trading floors, with rows of desks with telephones and multiple screens to allow continuous monitoring and communication across the institution.
The authors gratefully acknowledge the financial support of the Hong Kong Research Grants Council Theme-based Research Scheme (Enhancing Hong Kong's Future as a Leading International Financial Centre) and the Australian Research Council Linkage Grant Scheme (Regulating a Revolution: A New Regulatory Model for Digital Finance); the substantial input of Dr Cheng-Yun Tsang, and the research assistance of Jessica Chapman
Study subjects and analysis
risk and compliance consultants: 600
The recent deal by which IBM is to acquire Promontory Financial Group heralds the way forward. The synergies in the deal come from the 600 risk and compliance consultants within Promontory teaching Watson, IBM's huge artificial intelligence system, how to apply AI to risk management and compliance obligations.6. 4 INST
staff: 9000
9/18/17 1:12 PM. In 2014, Goldman Sachs broke ground on a new campus in Bangalore (Bengaluru), India, with capacity for 9,000 staff.112. Bangalore is already Goldman's second largest office (with approximately 6,000 staff, compared to 12,000 in New York)
staff: 6000
In 2014, Goldman Sachs broke ground on a new campus in Bangalore (Bengaluru), India, with capacity for 9,000 staff.112. Bangalore is already Goldman's second largest office (with approximately 6,000 staff, compared to 12,000 in New York). Other major financial institutions, including JP Morgan, Citibank, Morgan Stanley, Barclays, Deutsche Bank, HSBC, and Standard Chartered, among others, have large proportions of their staff in centralized support operations in India, especially in Bangalore, Mumbai, New Delhi, and Chennai
1 Andy Haldane, Chief Economist, Bank of Eng., Speech at the Maxwell Fry Annual Global Finance Lecture: Managing Global Finance as a System, Birmingham University 10 (Oct. 29, 2014) (transcript available online on the Bank of England website).

2 See Douglas W. Arner, Janos Barberis & Ross P. Buckley, The Evolution of FinTech: A New PostCrisis Paradigm?, 47 GEORGETOWN J. INT'L L. 1271, 1272-1319 (2016); ROSS P. BUCKLEY & DOUGLAS W. ARNER, FROM CRISIS TO CRISIS: THE GLOBAL FINANCIAL SYSTEM AND REGULATORY FAILURE (2011).

3 See infra Part C.III of this article; see also INST. OF INT'L FIN., REGTECH IN FINANCIAL SERVICES: TECHNOLOGY SOLUTIONS FOR COMPLIANCE AND REPORTING 5-8 (March 2016).

6 Penny Crossman, IBM Buying Promontory Clinches It: Regtech is Real, AMERICAN BANKER (Sept. 29, 2016, 4:42 PM), https://www.americanbanker.com/news/ibm-buying-promontory-clinches-itregtech-is-real.

7 See Haldane, supra note 1. The idea of using technologies to carry out real-time monitoring of financial institutions and markets is also promoted by some academics and practitioners. See, e.g., Stefano Battiston, et al., Complexity Theory and Financial Regulation, 351 SCIENCE 818, 819 (2016) (advocating that "[o]ne ambitious option would be an online, financial-economic dashboard that integrates data, methods, and indicators. This might monitor and stress-test the global socioeconomic and financial system in something close to real time, in a way similar to what is done with other complex systems, such as weather systems or social networks.").

8 See Jeff Cox, Misbehaving banks have now paid $204B in fines, CNBC (Oct. 30, 2015, 1:58 PM), http://www.cnbc.com/2015/10/30/misbehaving-banks-have-now-paid-204b-in-fines.html.

9 See Thomson Reuters Annual Cost of Compliance Survey Shows Regulatory Fatigue, Resource Challenges and Personal Liability to Increase throughout 2015, THOMSON REUTERS (May 13, 2015), http://thomsonreuters.com/en/press-releases/2015/05/cost-of-compliance-survey-shows-regulatoryfatigue-resource-challenges-personal-liability-to-increase.html.

10 See The Fintech Revolution, THE ECONOMIST (May 9, 2015), http://www.economist.com/news/

12 See INSTITUTE OF INTERNATIONAL FINANCE, supra note 4, at 1 (observing that "[t]he financial crisis of 2008-09 sparked an unprecedented regulatory response across the globe.... The new reforms have dramatically increased challenges and costs for the financial sector related to compliance, reporting and supervisory requests."). 13 See Banks Rushing to Collaborate with FinTech Startups, FINEXTRA (Sep. 16, 2016), https://www.finextra.com/newsarticle/29443/banks-rushing-to-collaborate-with-fintech-startups; EY, FINTECH: ARE BANKS RESPONDING APPROPRIATELY? (2015); Andrew Meola, 1 in 5 European Banks

14 See Gregory Roberts, FinTech Spawns RegTech to Automate Compliance, BLOOMBERG (June 28, 2016), https://www.bloomberg.com/enterprise/blog/fintech-spawns-regtech-automate-complianceregulations/.

17 See IMRAN GULAMHUSEINWALA ET AL., INNOVATING WITH REGTECH - TURNING REGULATORY COMPLIANCE INTO A COMPETITIVE ADVANTAGE 10 (2015) (observing that the development of RegTech will eventually lead financial supervision to a "Compliance by Design" framework which enables automated monitoring of compliance standard by the regulators.). 18 The argument is that if regulators are able directly to access financial data from supervised firms, this will allow them to form their own evidence-based opinion on the state of the company as opposed to rely on the company's reporting. Similarly, as the amount of data available to regulators increases, their policy decisions and the impact they have on financial markets may be simulated to more accurately predict consequences as opposed to relying on market participants' self-serving opinions.

19 See Douglas Arner & Janos Barberis, FinTech in China: From The Shadow?, 3 J. FIN. PERSPECTIVES 23 (2015).

24 Currently there are at least four jurisdictions consulting on (and implementing) this new regulatory approach of the regulatory sandbox. They are the UK, Australia, Singapore and Hong Kong. See, e.g., Australian Securities & Investments Commission, 16-129MR Innovation Hub: Regulatory Sandbox Proposal, ASIC (May 4, 2016), http://asic.gov.au/about-asic/media-centre/find-a-media-release/2016releases/16-129mr-innovation-hub-regulatory-sandbox-proposal/.

25 For a brief overview of the postcrisis global mandated reforms and the profound changes in global finance over the past 40 years, see Ross P. Buckley, Reconceptualizing the Regulation of Global Finance, 36 OXFORD J. LEGAL STUD. 242 (2016).

27 See FINANCIAL STABILITY BOARD, IMPLEMENTATION AND EFFECTS OF THE G20 FINANCIAL REGULATORY REFORMS: REPORT TO THE G20 (Aug. 2016).

28 See BUCKLEY & ARNER, supra note 2; RECONCEPTUALISING GLOBAL FINANCE AND ITS REGULATION (Ross P. Buckley, Emilios Avgouleas & Douglas W. Arner eds., 2016).

29 See Fintech: Interest over Time, GOOGLE TRENDS, https://www.google.com/trends/explore#q=fintech (accessed Sep.19, 2016).

32 Anuli Akanegbu & Ricky Ribelro, Calculating Firsts: A Visual History of Calculators, EDTECH MAGAZINE (Nov. 20, 2012), http://www.edtechmagazine.com/k12/article/2012/11/calculating-firstsvisual-history-calculators; Brian Milligan, The Man Who Invented the Cash Machine, BBC NEWS (June 25, 2007), http://news.bbc.co.uk/2/hi/business/6230194.stm.

35 See PETER ALLSOPP, BRUCE SUMMERS & JOHN VEALE, THE EVOLUTION OF REAL-TIME GROSS SETTLEMENT: ACCESS, LIQUIDITY AND CREDIT, AND PRICING (Feb. 2009). For a more recent example in developing countries like Zambia, see The Zambian Interbank Payment and Settlement System (ZIPSS), BANK OF ZAMBIA, http://www.boz.zm/zipss.htm.

36 See JÜRG MÄGERLE & DAVID MAURER, THE CONTINUOUS LINKED SETTLEMENT FOREIGN EXCHANGE SETTLEMENT SYSTEM (CLS) (2009), http://www.snb.ch/en/mmr/reference/continuous_linked_settlement/source/continuous_linked_settlement.en.pdf.

37 See Triennial Central Bank Survey of Foreign Exchange and OTC Derivatives Markets in 2016, BANK FOR INTERNATIONAL SETTLEMENTS (last updated Sep. 1, 2016), http://www.bis.org/publ/rpfx16.htm; Reuters, Forex Volumes in June Hit Above $5 Trillion a Day, FORTUNE (July 14, 2016), http://fortune.com/2016/07/14/forex-volumes-june-brexit/.

44 Trading is now dominated by high-frequency and computerized trading. Bradley Hope, 5 Things to Know about High-Frequency Trading, WALL ST. J. BLOG (Apr. 2, 2014), http://blogs.wsj.com/

46 This idea is also known as "digital financial inclusion" which "refers broadly to the use of digital financial services to advance financial inclusion. It involves the deployment of digital means to reach financially excluded and underserved populations with a range of formal financial services suited to their needs, delivered responsibly at a cost affordable to customers and sustainable for providers." GLOBAL PARTNERSHIP FOR FINANCIAL INCLUSION, GLOBAL STANDARD-SETTING BODIES AND FINANCIAL INCLUSION: THE EVOLVING LANDSCAPE 46 (March 2016).

48 See Financial Services in Africa, KPMG 4 (2013), https://www.kpmg.com/Africa/en/ IssuesAndInsights/Articles-Publications/Documents/KPMG%20Financial%20Services%20in%20 Africa.pdf; Daniel Runde, M-Pesa And The Rise Of The Global Mobile Money Market, FORBES (Aug.12, 2015), http://www.forbes.com/sites/danielrunde/2015/08/12/m-pesa-and-the-rise-of-the-global-mobilemoney-market/.

49 See Weihuan Zhou, Douglas W. Arner & Ross P. Buckley, Regulation of Digital Financial Services in China: Last Mover Advantage, 8 TSINGHUA CHINA L. REV. 25 (2015); Arner & Barberis, supra note 19.

50 For example, the rationale behind the launch of regulatory sandboxes in the UK, Australia, and Singapore is that regulators will then be able to support innovation in financial services by collaborating with industry to better understand FinTech market dynamics. See ASIC, Fintech: ASIC's Approach and Regulatory Issues 10–12 (Paper submitted to the 21st Melbourne Money & Finance Conference, July 2016); ASIC, Further Measures to Facilitate Innovation in Financial Services (Consultation Paper No. 260, June 2016).

51 Feedback Statement, Financial Conduct Authority, Call for Input on Supporting the Development and Adopters of RegTech 3 (2016) (emphasis added).

55 Daniel Gutierrez, Big Data for Finance – Security and Regulatory Compliance Considerations, INSIDE BIG DATA (Oct. 20, 2014), http://insidebigdata.com/2014/10/20/big-data-finance-securityregulatory-compliance-considerations/.

58 For example, Principle 9 of the BCBS's "Core Principles for Effective Banking Supervision" requires financial supervisors to use an appropriate range of techniques and tools to effectively implement the supervisory approach and deploy supervisory resources. This includes a criteria that "[t]he supervisor uses a variety of tools to regularly review and assess the safety and soundness of banks and the banking system." BASEL COMMITTEE ON BANKING SUPERVISION, CORE PRINCIPLES FOR EFFECTIVE BANKING SUPERVISION 30-31 (2012).

60 See OFFICE OF THE COMPTROLLER OF CURRENCY, SUPPORTING RESPONSIBLE INNOVATION IN THE FEDERAL BANKING SYSTEM: AN OCC PERSPECTIVE (2016).

61 It was reported that JP Morgan Chase added 13,000 employees at a cost of US$2 billion between 2012 and 2014. Likewise, Deutsche Bank and UBS spent respectively EUR1.2 billion and US$946 million on regulatory demands in 2014. See Institute of International Finance, supra note 4, at 1.

62 Piotr Kaminski & Kate Robu, A Best-Practice Model for Bank Compliance, MCKINSEY, Exhibit 1 (Jan. 2016), http://www.mckinsey.com/business-functions/risk/our-insights/a-best-practice-model-forbank-compliance.

63 For example, the most highly funded FinTech verticals are in the Payment and Financing space, which provide direct services to consumers. Furthermore, the rise of challenger banks post-2007 is also an expression of the public demand and policy motivation to increase heterogeneity within the retail banking sector in the UK. For additional details on the UK Challenger Banking Space, please refer to WARREN MEAD, RICHARD IFERENTA & ROBERT HIBBERT, A NEW LANDSCAPE: CHALLENGER BANKING ANNUAL RESULT (2016).

64 See EY, CENTRALIZED OPERATIONS - THE FUTURE OF OPERATING MODELS FOR RISK, CONTROL AND COMPLIANCE FUNCTIONS (2014).

67 Lawrence G. Baxter, Understanding the Global in Global Finance and Regulation, in RECONCEPTUALIZING GLOBAL FINANCE AND ITS REGULATION 28-48 (Ross Buckley et al. eds., 2016); see generally CHRIS BRUMMER, SOFT LAW AND THE GLOBAL FINANCIAL SYSTEM: RULE MAKING IN THE 21ST CENTURY (2011).

69 See BIS, BASEL II: INTERNATIONAL CONVERGENCE OF CAPITAL MEASUREMENT AND CAPITAL STANDARDS: A REVISED FRAMEWORK – COMPREHENSIVE VERSION (2006).

71 See Ross P. Buckley, The Changing Nature of Banking and Why It Matters, in RECONCEPTUALIZING GLOBAL FINANCE AND ITS REGULATION 9-27 (Ross Buckley, et al. eds., 2016).

72 How 37 Banks in 1990s Became 4 Banks in 2009, Mega Consolidation in US, LET'S TALK PAYMENTS, (Jan, 29, 2014), https://letstalkpayments.com/37-banks-1999-2009-became-4-banks-todaymega-consolidation/ (citing Federal Reserve; GAO).

74 The VaR model is unreliable in many ways. See Simon Johnson & James Kwak, Seduced by a Model, NY TIMES ECONOMIX BLOG (Oct. 1, 2009), http://economix.blogs.nytimes.com/2009/10/01/seduced-by-a-model/. ("VAR depends on three assumptions that are generally false:not all assets, particularly illiquid ones, are included in the VAR calculation; estimates are based on past data that is unrepresentative of the future; and because financial returns exhibit 'fat tails' (extreme outcomes are more likely than you would expect), VAR estimates tell you very little about how bad things can get that last 1 percent of the time."). For an empirical study on the limitations of the VaR model, see Andreas Krause, Exploring the Limitations of Value at Risk: How Good Is It in Practice?, 4 J. RISK FIN.19 (2003).

75 Overreliance on financial technology such as VaR (estimated through the use of Gaussian copula function) that allowed hugely complex risks to be modelled was perhaps what destroyed Wall Street according to one commentator. Felix Salmon, The Formula that Killed Wall Street, 9 SIGNIFICANCE 16 (2012).

76 See Harald Benink & George Kaufman, Turmoil Reveals the Inadequacy of Basel II, FIN. TIMES, (Feb. 27, 2008), https://www.ft.com/content/0e8404a2-e54e-11dc-9334-0000779fd2ac.; Staffs of the International Monetary Fund and The World Bank, Implementation of Basel II – Implications for the World Bank and the IMF, INTERNATIONAL MONETARY FUND (July 22, 2005), http://www.imf.org/external/np/pp/eng/2005/072205.htm#s2.

80 See Eleanor Hill, Is RegTech the Answer to the Rising Cost of Compliance?, FX-MM (June 13, 2016), http://www.fx-mm.com/50368/fx-mm-magazine/past-issues/june-2016/regtech-rising-costcompliance/ (noting that "[a]s rules of thumb go, judging regulatory complexity by the amount of paperwork being issued by global regulators is not a bad proxy. Between 2009 and 2014, G20 regulators increased their document output by 500%"); Andrew Cornell, AgTech, ResTech, RegTech, FinTech –

86 See Santiago Fernandez De Lis et, all., RegTech, the New Magic Word in FinTech, BBVA Research 1, 14 (March 2016), https://www.bbvaresearch.com/wp-content/uploads/2016/03/BankingOutlook-Q116_Cap6.pdf.

88 Charles Roxburgh et al., Fair and Effective Market Review: Final Report (June 2015), http://www.bankofengland.co.uk/markets/Documents/femrjun15.pdf (emphasis added).

94 See, e.g., Martin Arnold & Sam Fleming, Regulation: Banks Count the Risks and Rewards - Crackdown on Money Laundering Threatens to Leave Parts of Developing World Cut Off from Global Finance, FIN. TIMES (Nov. 14, 2014), https://www.ft.com/content/9df378a2-66bb-11e4-91ab00144feabdc0.

96 See Paymann, Fintech Companies in Fraud Prevention, KYC and Security, FinTech Valley (Sept. 28, 2015), https://fintechvalley.org/2015/09/28/fintech-companies-in-fraud-prevention-kyc-andsecurity/.

99 Christopher Alessi, The Basel Committee on Banking Supervision, Council on Foreign Relations, (July 11, 2012), http://www.cfr.org/banks-and-banking/basel-committee-banking-supervision/p28694. (referring to Daniel Tarullo, Banking on Basel: The Future of International Financial Regulation (2008)); Smitha Francis, The Revised Basel Capital Accord: The Logic, Content and Potential Impact for Developing Countries (Working Paper No.09, 2006).

100 See Andrew G. Haldane, Exe. Dir., Fin. Stability, Bank of England, & Vasileios Madouros, Econ., Bank of England, The Dog and The Frisbee, Bank of Int' Settlement,1, 6–8 (Aug. 31, 2012), http://www.bis.org/review/r120905a.pdf. (Explaining how the "Tower of Basel" gets extremely complex and "thicker" from only 30 pages long to at least a 616 page-long accord document).

102 See BIS, An International Model-Based Approach to Market Risk Capital Requirements (April 1995).

103 In December 2010, the BCBS published the Basel III documents "Basel III: A Global Regulatory Framework for More Resilient Banks and Banking Systems" (a revised version was published in June 2011) and "Basel III: International Framework for Liquidity Risk Measurement, Standards and Monitoring" (a revised version was published in January 2013). The term "Basel III" basically means the regulatory structure and standards set forth by these documents. For a clear and comprehensive summary of Basel III, see ACCENTURE, BASEL III HANDBOOK (2010).

104 See generally, Deloitte, Forward Look: Top Regulatory Trends for 2016 in Banking 1, 9 (2015), https://www2.deloitte.com/content/dam/Deloitte/us/Documents/finance/us-outlooks-top-regulatorytrends-for-2016-in-banking-reg.PDF.

106 See e.g., OFFICE OF THE COMPTROLLER OF THE CURRENCY, BOARD OF GOVERNORS OF THE FEDERAL RESERVE SYSTEM & FEDERAL DEPOSIT INSURANCE CORPORATION, REGULATORY CAPITAL RULES: REGULATORY CAPITAL, IMPLEMENTATION OF BASEL III, MINIMUM REGULATORY CAPITAL RATIOS, CAPITAL ADEQUACY, TRANSITION PROVISIONS, AND PROMPT CORRECTIVE ACTION (2012).

107 See Chappuis Halder & Co., FCA – RegTech: Call for Input: Supporting the Development and Adoption of RegTech 12 (Jan. 2016), http://www.slideshare.net/NicolasHeguy/chco-supporting-thedevelopment-and-adoption-of-regtech.

108 The Basel Committee on Banking Supervision mainly promotes the implementation of AML and CFT standards through issuing guidelines. BASEL COMM' ON BANKING SUPERVISION, SOUND MANAGEMENT OF RISKS RELATED TO MONEY LAUNDERING AND FINANCING OF TERRORISM (2016).

112 See Goldman Sachs to Invest Rs 1,200 Crore in Bangalore, THE TIMES OF INDIA (Sep. 25, 2014), http://timesofindia.indiatimes.com/business/india-business/Goldman-Sachs-to-invest-Rs-1200-crore-in- Bangalore/articleshow/43383998.cms.

114 See EY, CENTRALIZED OPERATIONS - THE FUTURE OF OPERATING MODELS FOR RISK, CONTROL AND COMPLIANCE FUNCTIONS (2014).

116 We can observe this from the perspective of how technology changes and impacts the exercise of regulatory supervision and oversight in the field of securities regulation. Chris Brummer, Disruptive Technology and Securities Regulation, 84 FORDHAM L. REV. 977 (2015).

117 See, e.g., SEC, REPORT TO THE CONGRESS: THE IMPACT OF RECENT TECHNOLOGICAL ADVANCES ON THE SECURITIES MARKETS (1997); see also TECH. COMM. OF THE INT'L ORG. OF SEC. COMM'N, REGULATORY ISSUES RAISED BY THE IMPACT OF TECHNOLOGICAL CHANGES ON MARKET INTEGRITY AND EFFICIENCY (2011) (providing an overview of the major movements the SEC has led in regulation).

118 See Maryam M. Najafabadi et al., Deep Learning Applications and Challenges in Big Data Analytics, 2 J. BIG DATA 1 (2015).

119 For example, the UK Government Office of Science has acknowledged that "[a]t a time when institutions are asked to provide unprecedented quantities of data, there remains doubt about the regulators' ability to measure risk and use such risk measurements in determining prudential regulatory regimes. This doubt is understandable, as much of recent prudential regulation has been designed and implemented in a constrained period of time, yet addresses complicated and evolving problems such as systemic risk measurement." UK GOV'T CHIEF SCI. ADVISER, FIN TECH FUTURES - THE UK AS A WORLD LEADER IN FINANCIAL TECHNOLOGIES 48 (Mar. 2015), https://www.gov.uk/government/uploads/system/uploads/attachment_data/file/413095/gs-15-3-fintech-futures.pdf.

121 Ravi Kalakota, RegTech – Regulatory/Risk Data Management, AML, and KYC Analytics, PRACTICAL ANALYTICS (Jan. 17, 2013), https://practicalanalytics.co/2013/01/17/data-management-amland-kyc-analytics/; see also KPMG, TEN KEY REGULATORY CHALLENGES FACING THE BANKING & CAPITAL MARKETS INDUSTRY IN 2016 2 (2015).

124 Commissioner Luis A. Aguilar, Shedding Light on Dark Pools, S.E.C. (Nov. 18, 2015), http://www.sec.gov/news/statement/shedding-light-on-dark-pools.html#_edn5.

126 See, e.g., THE BD. OF THE INT'L ORG. OF SEC. COMM'N, CYBER SECURITY IN SECURITIES MARKETS – AN INTERNATIONAL PERSPECTIVE (2016).

127 See Sarah Dahlgren, The Importance of Addressing Cybersecurity Risks in the Financial Sector, FEDERAL RESERVE BANK OF NEW YORK (March 24, 2015), https://www.newyorkfed.org/newsevents/

131 See FIN. STABILITY BD. & IMF, THE FINANCIAL CRISIS AND INFORMATION GAPS: SECOND PHASE OF THE G-20 DATA GAPS INITIATIVE (DGI-2) – FIRST PROGRESS REPORT (2016).

137 See, e.g., FinTech Regulation in China, Hong Kong, and Singapore, NORTON ROSE FULBRIGHT (May 10, 2016), http://www.nortonrosefulbright.com/knowledge/publications/139380/fintechregulation-in-china-hong-kong-and-singapore; Deborah Ralston, Let's Not Regulate Away the Competition Fintech Can Bring, THE CONVERSATION (Aug.6, 2015), https://theconversation.com/letsnot-regulate-away-the-competition-fintech-can-bring-45496.

138 Andrew Meola, China Just Hinted It Could Increase Fintech Regulation, BUSINESS INSIDER (June 29, 2016), http://www.businessinsider.com/china-just-hinted-it-could-increase-fintech-regulation-20166/?r=AU&IR=T.139 The G-20 in its recently approved High-Level Principles for Digital Financial Inclusion also calls for the promotion of an "Enabling and Proportionate Legal and Regulatory Framework" that "ensure[s] that similar risks are regulated in a similar manner and that an appropriate risk-based approach to supervision is developed." GLOB. P'SHIP FOR FIN. INCLUSION, G20 HIGH-LEVEL PRINCIPLES FOR DIGITAL FINANCIAL INCLUSION (2016).

140 See also U.S. FIN. CRISIS INQUIRY COMM'N, THE FINANCIAL CRISIS INQUIRY REPORT - FINAL REPORT OF THE NATIONAL COMMISSION ON THE CAUSES OF THE FINANCIAL AND ECONOMIC CRISIS IN THE UNITED STATES (2011).

143 See Huw Jones, Global Regulators Move Closer to Regulating Fintech, REUTERS (March 31, 2016), http://www.reuters.com/article/us-g20-regulations-fintech-idUSKCN0WX21J.144 See UK GOVERNMENT CHIEF SCIENTIFIC ADVISER, supra note 119, at 53.

146 This includes: test durations, key milestones, risk analysis, investigation of potential exposure, measurement metrics and exit strategy. For more details, refer to Andrew Moyle & Fiona Maclean, WorldFirst Regulatory Sandbox Open for Play in the UK, LATHAM & WATKINS 1 (May 2016), https://www.lw.com/thoughtLeadership/LW-world-first-regulatory-sandbox-open-for-play-in-UK.147 There is even a current discussion on developing an EU-wide regulatory sandbox. See William Shaw, EU Weighs Cross-Border Financial Regulatory Sandbox, LAW360 (Sept.16, 2016), http://www.law360.com/articles/840834/eu-weighs-cross-border-financial-regulatory-sandbox.

149 The G-20 High-Level Principles for Digital Financial Inclusion also encourage worldwide regulators to "[c]ollaborate with industry to explore the potential of distributed ledger technology [blockchain] to improve the transparency, efficiency, security, and reach of wholesale and retail financial infrastructure, allowing for appropriate risk mitigation and safeguards." GPFI, G20 HIGH-LEVEL PRINCIPLES FOR DIGITAL FINANCIAL INCLUSION (2016).

150 Goldman Sachs recently reported that the cash equities market could save US$6 billion if blockchain technology were used. See Blockchain Tech Could Save Cash Equities Market $6bn a Year – Goldman Sachs, FINEXTRA (May 26, 2016), https://www.finextra.com/newsarticle/28955/blockchaintech-could-save-cash-equities-market-6bn-a-year—-goldman-sachs.

151 See James Eyers, ASX Builds Blockchain for Australian Equities, SYDNEY MORNING HERALD (Jan. 22, 2016), http://www.smh.com.au/business/banking-and-finance/asx-builds-blockchain-for-australianequities-20160121-gmbic0.html; Michael del Castillo, Nasdaq Opens Blockchain Services to Global Exchange Partners, COINDESK (May 26, 2016), http://www.coindesk.com/nasdaqs-blockchain-servicesglobal-exchange/.

152 See Blockchain Technology Will Profoundly Change the Derivatives Industry, BITCOIN MAGAZINE (May 27, 2016), https://bitcoinmagazine.com/articles/blockchain-technology-will-profoundly-changethe-derivatives-industry-1464368431.

153 Abhijit Bose, India's Fintech Revolution is Primed to Put Banks out of Business, TECHCRUNCH (June 14, 2016), https://techcrunch.com/2016/06/14/indias-fintech-revolution-is-primed-to-put-banksout-of-business/. To learn more about India Stack, visit its official website at http://www.indiastack.org/ About-India-Stack.

163 See Media Release, Monetary Authority of Singapore, MAS Proposes a 'Regulatory Sandbox' for FinTech Experiments (June 2016), http://www.mas.gov.sg/News-and-Publications/Media-Releases/2016/MAS-Proposes-a-Regulatory-Sandbox-for-FinTech-Experiments.aspx.

164 See Press Release, FINMA, FINMA Reduces Obstacles to FinTech (Mar. 17, 2016), https://www.finma.ch/en/news/2016/03/20160317-mm-fintech/.

165 See Hong Kong Regulator to Launch Fintech 'Sandbox', THOMSON REUTERS (Sept. 5, 2016), http://www.reuters.com/article/hongkong-banks-regulator-idUSH9N18001M.

166 See Forming a Fintech Family, BANGKOK POST, (Sept. 14, 2016), http://www.bangkokpost.com/business/news/1085544/forming-a-fintech-family.

167 See Press Release, Abu Dhabi Global Market, Abu Dhabi Global Market Sets Out Proposal for Fintech Regulatory Framework in the UAE, Abu Dhabi Global Market (May 10, 2016).

170 The first cohort can apply to enter the sandbox between May 9, 2016 and July 8, 2016, and the second cohort is due to start in January 2017.

179 Project Innovate and Innovation Hub, UK FINANCIAL CONDUCT AUTHORITY (May 11, 2015), https://www.fca.org.uk/firms/project-innovate-innovation-hub.

180 Lingling Wei, China to Begin Deposit Insurance in May, WALL ST. J. (Mar. 31, 2015), http://www.wsj.com/articles/china-to-begin-deposit-insurance-from-may-1427794649.
数据免责声明
页面数据均来自互联网公开来源、合作出版商和通过AI技术自动分析结果,我们不对页面数据的有效性、准确性、正确性、可靠性、完整性和及时性做出任何承诺和保证。若有疑问,可以通过电子邮件方式联系我们:report@aminer.cn