AI helps you reading Science
AI generates interpretation videos
AI extracts and analyses the key points of the paper to generate videos automatically
---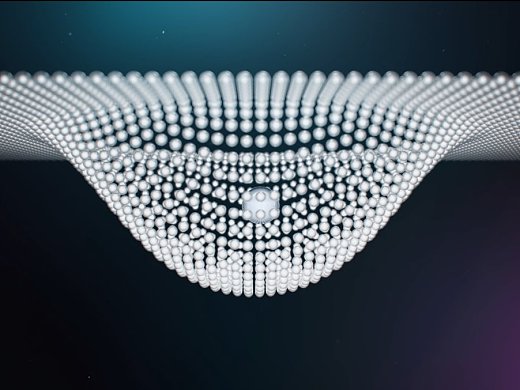 AI Traceability
AI parses the academic lineage of this thesis
---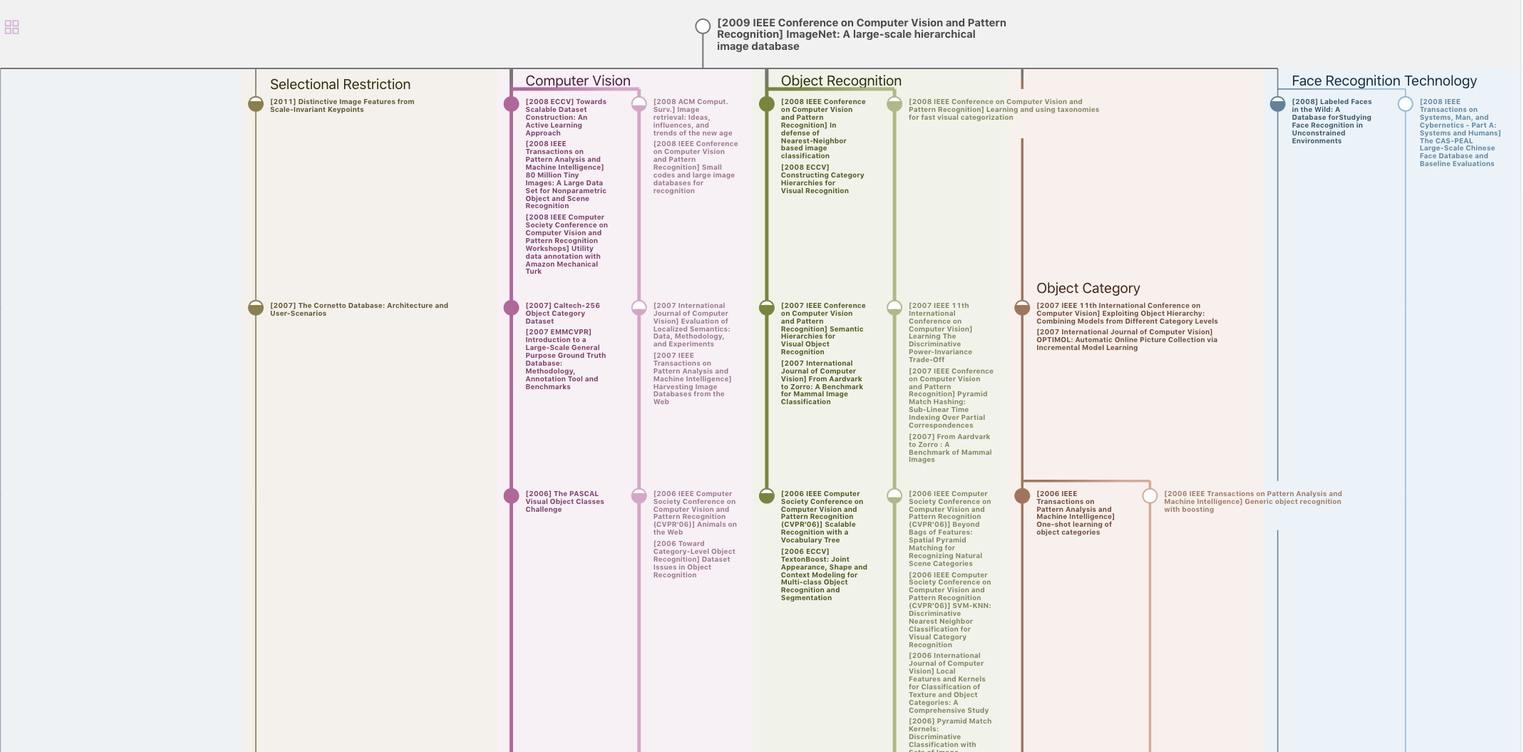 AI Insight
AI extracts a summary of this paper
---
Using a Deep Learning approach applied to a large dataset of billions of orders and transactions for 1000 US stocks, we have uncovered evidence of a universal price formation mechanism relating history of the order book for a stock to the () price variation for that stock
Universal features of price formation in financial markets: perspectives from Deep Learning

QUANTITATIVE FINANCE, no. SP9.0 (2019): 1449-1459

Abstract

Using a large-scale Deep Learning approach applied to a high-frequency database containing billions of market quotes and transactions for US equities, we uncover nonparametric evidence for the existence of a universal and stationary relation between order flow history and the direction of price moves. The universal price formation model e...

More

0
Using a large-scale Deep Learning approach applied to a high-frequency database containing billions of electronic market quotes and transactions for US equities, the authors uncover nonparametric evidence for the existence of a universal and stationary price formation mechanism relating the dynamics of supply and demand for a stock, as revealed through the order book, to subsequent variations in its market price.
Data sets are fragmented across assets and time and, even in the high frequency realm, the size of data sets used for model estimation and training are orders of magnitude smaller than those encountered in other fields where Big Data analytics have been successfully applied
This is one of the reasons why, except in a few instances [8, 15, 26, 29, 30], large-scale learning methods such as Deep Learning [19] have not been deployed for quantitative modeling in finance.
Data on a flash crash episode in one asset market could provide insights into how the price of another asset would react to severe imbalances in order flow, whether or not such an episode has occurred in its history
Using a large-scale Deep Learning approach applied to a high-frequency database containing billions of electronic market quotes and transactions for US equities, we uncover nonparametric evidence for the existence of a universal and stationary price formation mechanism relating the dynamics of supply and demand for a stock, as revealed through the order book, to subsequent variations in its market price
Using a deep neural network architecture trained on a high-frequency database containing billions of electronic market transactions and quotes for US equities, we uncover nonparametric evidence for the existence of a universal and stationary price formation mechanism relating the dynamics of supply and demand for a stock, as revealed through the order book, to subsequent variations in its market price
The universal nature of the price formation mechanism is reflected by the fact that a model trained on data from all stocks outperforms, in terms of out-of-sample prediction accuracy, stock-specific linear and nonlinear models trained on time series of any given stock
The universal model achieves a high accuracy on these new stocks, demonstrating that it is able to generalize to assets that are not included in the training data
Using a Deep Learning approach applied to a large dataset of billions of orders and transactions for 1000 US stocks, we have uncovered evidence of a universal price formation mechanism relating history of the order book for a stock to the () price variation for that stock
Since the universal model can generalize to new stocks, it can be applied to newly issued stocks or stocks with shorter data histories
The authors split the universe of stocks into two groups of roughly 500 stocks; training is done on transactions and quotes for stocks from the first group.
Stock-specific models, trained using data on all transactions and quotes for a specific stock.
All models are trained for predicting the direction of the price move.
Are the times at which the mid-price Pt changes, the authors estimate P[Pτk+1 −Pτk > 0|Xτ0:k ].
P[Pτk+1 −Pτk < 0|Xτ0:k ] where Xt is the state of the limit order book at time t.
The models predict whether the price move is up or down.
The time interval τk+1 − τk between price moves can vary considerably from a fraction of a second to seconds
Using a Deep Learning approach applied to a large dataset of billions of orders and transactions for 1000 US stocks, the authors have uncovered evidence of a universal price formation mechanism relating history of the order book for a stock to the price variation for that stock.
The authors' results illustrate the applicability and usefulness of Deep Learning methods for modeling of intraday behavior of financial markets.
In addition to the fundamental insights they provide on the nature of price formation in financial markets, these findings have practical implications for model estimation and design.
Since the universal model can generalize to new stocks, it can be applied to newly issued stocks or stocks with shorter data histories
Table1: Comparison of universal model trained on stocks 1-464 versus (1) stock-specific models for stocks 465-489 and (2) universal model trained on all stocks 1-489. Models are trained to predict direction of next mid-price move. Second column shows the fraction of stocks where the universal model trained only on stocks 1-464 outperforms models (1) and (2). The third column shows the average increase in accuracy. Comparison for 25 stocks and out-of-sample results reported for June-August, 2015
Table2: Out-of-sample forecast accuracy of deep learning models trained on entire training set (19 months) vs. deep learning models trained for shorter time periods immediately preceding the test period, across 50 stocks Aug 2015. Models are trained to predict the direction of next price move. Second column shows the fraction of stocks where the 19-th month model outperforms models trained on shorter time periods. The third column shows the average increase in accuracy across all stocks
Download tables as Excel
The universal model achieves a high accuracy on these new stocks, demonstrating that it is able to generalize to assets that are not included in the training data
T. Andersen, O. Bondarenko, A. Obizhaeva and P. Kyle (2017). Intraday Trading Invariance in the E-Mini S&P 500 Futures Market, Working Paper.

T. Andersen and T. Bollerslev (1997). Intraday Periodicity and Volatility Persistence in Financial Markets. Journal of Empirical Finance, 4(2), 115-158.

M. Benzaquen, J. Donier, and J.P. Bouchaud (2016). Unravelling the trading invariance hypothesis. Market Microstructure and Liquidity.

E. Bacry, A. Kozhemyak, J. Muzy (2008) Continuous cascade models for asset returns, Journal of Economic Dynamics and Control, 32 (1), 156-199.

J. Bouchaud, Y. Gefen, M. Potters, and M. Wyart (2004). Fluctuations and response in financial markets: the subtle nature of 'random' price changes. Quantitative Finance, 4(2), 176-190.

Z. Eisler, J. Bouchaud, and J. Kockelkoren (2012). The price impact of order book events: market orders, limit orders and cancellations. Quantitative Finance, 12(9), 13951419.

H. Buhler, L. Gonon, J.Teichmann, B. Wood (2018). Deep hedging. arXiv:1802.03042

R. Cont (2011). Statistical modeling of high frequency financial data: Facts, models and challenges, IEEE Signal Processing, 28, 16-25.

R. Cont (2001). Empirical properties of asset returns: stylized facts and statistical issues, Quantitative Finance, 1(2), 223-236.

R. Cont, A. Kukanov (2017). Optimal order placement in limit order markets, Quantitative Finance, 17(1), 21-39.

R. Cont, A. Kukanov, and S. Stoikov (2014). The price impact of order book events. Journal of Financial econometrics, 12(1), 47-88.

R. Cont, S. Stoikov, and R. Talreja (2010). A stochastic model for order book dynamics. Operations Research, 58(3), 549-563.

R. Cont and A. de Larrard (2013). Price dynamics in a Markovian limit order market. SIAM Journal of Financial Mathematics, 4(1), 1-25.

M. Dixon. Sequence Classification of the Limit Order Book using Recurrent Neural Networks. Journal of Computational Science, 2017.

J. Figueroa-Lopez and J. Chavez-Casillas (2017). One-level limit order book model with memory and variable spread. Stochastic Processes and their Applications, 127, 2447-2481.

Felix A. Gers; Jrgen Schmidhuber; Fred Cummins (2000). Learning to Forget: Continual Prediction with LSTM. Neural Computation, 12 (10), 24512471.

X. Guo, A. de Larrard, and Z. Ruan (2017). Optimal placement in a limit order book: an analytical approach. Mathematics and Financial Economics, 11(2), 189-213.

J. Hasbrouck (2007). Empirical Market Microstructure: The Institutions, Economics, and Econometrics of Securities Trading, Oxford University Press.

K. Hornik, M. Stinchcombe, H. White (1989). Multilayer Feedforward Networks are Universal Approximators. Neural Networks 2(5), 359-366.

F. Lillo and J. Farmer (2004). The long memory of the efficient market. Studies in nonlinear dynamics and econometrics, 8(3).

B. Mandelbrot, L Calvet & A. Fisher (1997). The multifractal model of asset returns. Cowles Foundation Discussion, Paper No. 1164.

F. Patzelt and J.P. Bouchaud (2017). Universal scaling and nonlinearity of aggregate price impact in financial markets, Physical Review E 97 (1), 012304.

R. Huang and T. Polak (2011). LOBSTER: Limit Order Book Reconstruction System, Technical documentation.

M. Kolanovic et al (2017) Big Data and AI Strategies: Machine Learning and Alternative Data Approach to Investing, J.P. Morgan Global Quantitative & Derivatives Strategy Report.

M. Kearns and Y. Nevmyvaka (2006) Reinforcement learning for optimized trade execution. 23rd International Conference on Machine Learning.

A. Kyle and A. Obizhaeva (2016). Market microstructure invariance: Empirical hypotheses. Econometrica, 84(4), 1345-1404.

J. Sirignano (2016). Deep Learning for Limit Order Books. arXiv:1601.01987

J. Sirignano, A. Sadhwani, L. Chen, and K. Giesecke (2016). Deep Learning for Mortgage Risk. arXiv:1607.02470

D. Taranto, G. Bormetti, and F. Lillo (2014). The adaptive nature of liquidity taking in limit order books. Journal of Statistical Mechanics: Theory and Experiment, 6(3).
数据免责声明
页面数据均来自互联网公开来源、合作出版商和通过AI技术自动分析结果,我们不对页面数据的有效性、准确性、正确性、可靠性、完整性和及时性做出任何承诺和保证。若有疑问,可以通过电子邮件方式联系我们:report@aminer.cn