AI helps you reading Science
AI generates interpretation videos
AI extracts and analyses the key points of the paper to generate videos automatically
---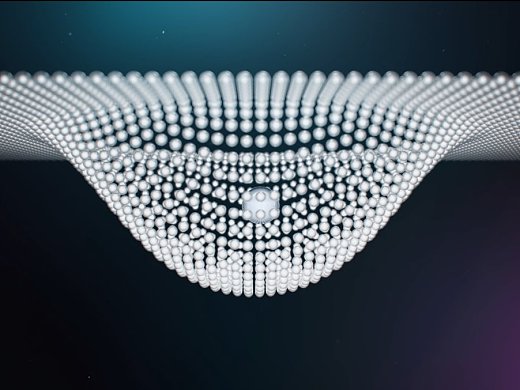 AI Traceability
AI parses the academic lineage of this thesis
---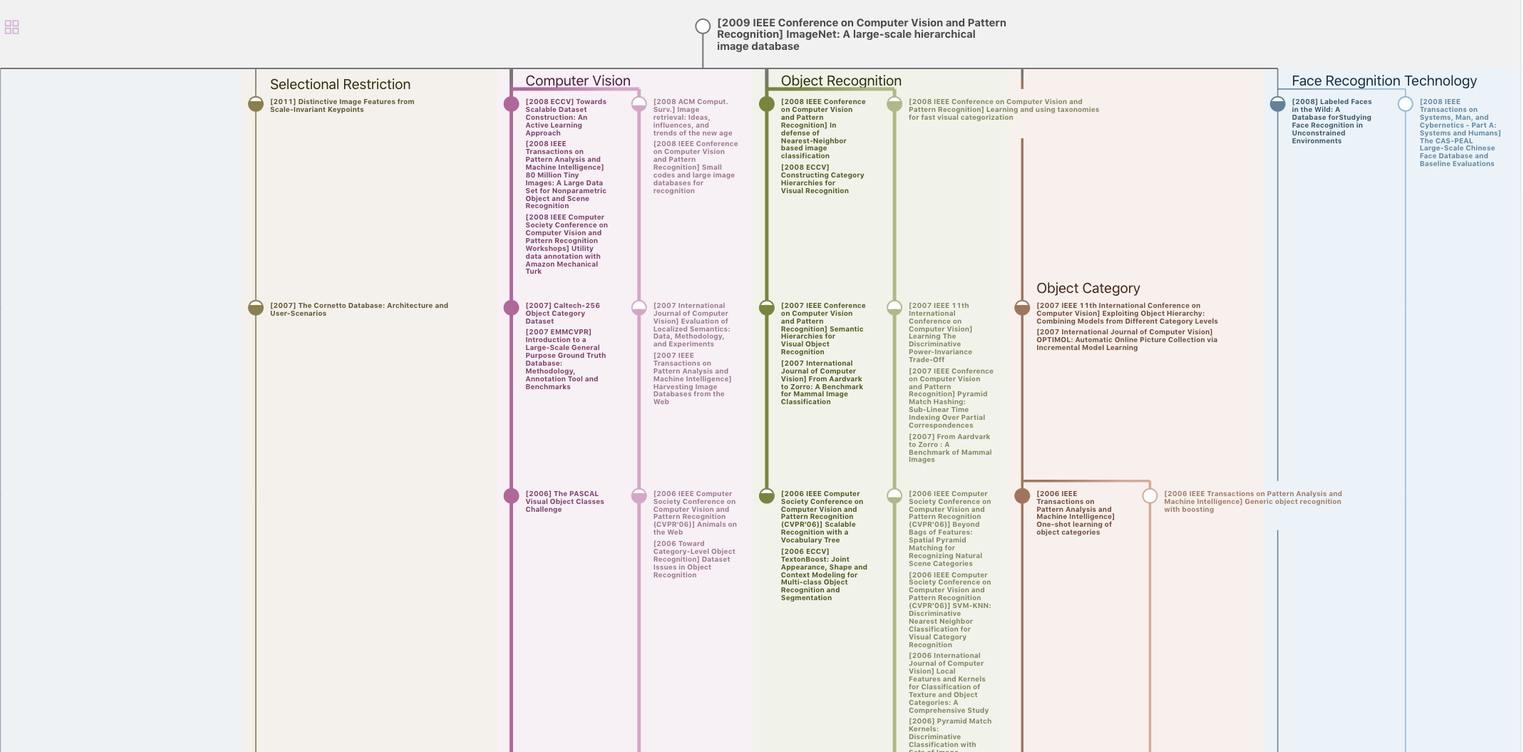 AI Insight
AI extracts a summary of this paper
---
We show how GNNEXPLAINER can leverage recursive neighborhood-aggregation scheme of graph neural networks to identify important graph pathways as well as highlight relevant node feature information that is passed along edges of the pathways
GNNExplainer: Generating Explanations for Graph Neural Networks

ADVANCES IN NEURAL INFORMATION PROCESSING SYSTEMS 32 (NIPS 2019), (2019): 9240-9251

Abstract

Graph Neural Networks (GNNs) are a powerful tool for machine learning on graphs. GNNs combine node feature information with the graph structure by recursively passing neural messages along edges of the input graph. However, incorporating both graph structure and feature information leads to complex models and explaining predictions made b...

More

0
In many real-world applications, including social, information, chemical, and biological domains, data can be naturally modeled as graphs [9, 41, 49].
Graphs are powerful data representations but are challenging to work with because they require modeling of rich relational information as well as node feature information [45, 46]
To address this challenge, Graph Neural Networks (GNNs) have emerged as state-of-the-art for machine learning on graphs, due to their ability to recursively incorporate information from neighboring nodes in the graph, naturally capturing both graph structure and node features [16, 21, 40, 44].
The GNN model Φ learns a conditional distribution PΦ(Y |Gc, Xc), where Y is a random variable representing labels {1, . . . , C}, indicating the probability of nodes belonging to each of C classes
In many real-world applications, including social, information, chemical, and biological domains, data can be naturally modeled as graphs [9, 41, 49]
The ability to understand Graph Neural Networks's predictions is important and useful for several reasons: (i) it can increase trust in the Graph Neural Networks model, (ii) it improves model's transparency in a growing number of decision-critical applications pertaining to fairness, privacy and other safety challenges [11], and (iii) it allows practitioners to get an understanding of the network characteristics, identify and correct systematic patterns of mistakes made by models before deploying them in the real world
We investigate questions: Does GNNEXPLAINER provide sensible explanations? How do explanations compare to the ground-truth knowledge? How does GNNEXPLAINER perform on various graph-based prediction tasks? Can it explain predictions made by different Graph Neural Networks?
We present GNNEXPLAINER, a novel method for explaining predictions of any Graph Neural Networks on any graphbased machine learning task without requiring modification of the underlying Graph Neural Networks architecture or re-training
We show how GNNEXPLAINER can leverage recursive neighborhood-aggregation scheme of graph neural networks to identify important graph pathways as well as highlight relevant node feature information that is passed along edges of the pathways
On synthetic graphs with planted network motifs, which play a role in determining node labels, we show that GNNEXPLAINER accurately identifies the subgraphs/motifs as well as node features that determine node labels outperforming alternative baseline approaches by up to 43.0% in explanation accuracy
While the problem of explainability of machine-learning predictions has received substantial attention in recent literature, our work is unique in the sense that it presents an approach that operates on relational structures—graphs with rich node features—and provides a straightforward interface for making sense out of Graph Neural Networks predictions, debugging Graph Neural Networks models, and identifying systematic patterns of mistakes
Methods and Applications

arXiv:1812.08434, 2018. [47] J.
ArXiv:1812.08434, 2018.
Loza Mencia, and F.
DeepRED - Rule Extraction from Deep Neural.
In Discovery Science.
Springer International Publishing, 2016.
Visualizing deep neural network decisions: Prediction difference analysis.
In ICLR, 2017.
Modeling polypharmacy side effects with graph convolutional networks.
Bioinformatics, 34, 2018
The authors investigate questions: Does GNNEXPLAINER provide sensible explanations? How do explanations compare to the ground-truth knowledge? How does GNNEXPLAINER perform on various graph-based prediction tasks? Can it explain predictions made by different GNNs?

1) Quantitative analyses.
The authors have ground-truth explanations for synthetic datasets and the authors use them to calculate explanation accuracy for all explanation methods.
The authors formalize the explanation problem as a binary classification task, where edges in the ground-truth explanation are treated as labels and importance weights given by explainability method are viewed as prediction scores.
A better explainability method predicts high scores for edges that are in the ground-truth explanation, and achieves higher explanation accuracy.
GNNEXPLAINER achieves up to 43.0% higher accuracy on the hardest TREE-GRID dataset
The authors present GNNEXPLAINER, a novel method for explaining predictions of any GNN on any graphbased machine learning task without requiring modification of the underlying GNN architecture or re-training.
While the problem of explainability of machine-learning predictions has received substantial attention in recent literature, the work is unique in the sense that it presents an approach that operates on relational structures—graphs with rich node features—and provides a straightforward interface for making sense out of GNN predictions, debugging GNN models, and identifying systematic patterns of mistakes
Introduction:

In many real-world applications, including social, information, chemical, and biological domains, data can be naturally modeled as graphs [9, 41, 49].
Graphs are powerful data representations but are challenging to work with because they require modeling of rich relational information as well as node feature information [45, 46]
To address this challenge, Graph Neural Networks (GNNs) have emerged as state-of-the-art for machine learning on graphs, due to their ability to recursively incorporate information from neighboring nodes in the graph, naturally capturing both graph structure and node features [16, 21, 40, 44].
The GNN model Φ learns a conditional distribution PΦ(Y |Gc, Xc), where Y is a random variable representing labels {1, . . . , C}, indicating the probability of nodes belonging to each of C classes

Objectives:

The number of parameters in GNNEXPLAINER's optimization depends on the size of computation graph Gc for node v whose prediction the authors aim to explain

Methods:

Methods and Applications

arXiv:1812.08434, 2018. [47] J.
ArXiv:1812.08434, 2018.
Loza Mencia, and F.
DeepRED - Rule Extraction from Deep Neural.
In Discovery Science.
Springer International Publishing, 2016.
Visualizing deep neural network decisions: Prediction difference analysis.
In ICLR, 2017.
Modeling polypharmacy side effects with graph convolutional networks.
Bioinformatics, 34, 2018

Results:

The authors investigate questions: Does GNNEXPLAINER provide sensible explanations? How do explanations compare to the ground-truth knowledge? How does GNNEXPLAINER perform on various graph-based prediction tasks? Can it explain predictions made by different GNNs?

1) Quantitative analyses.
The authors have ground-truth explanations for synthetic datasets and the authors use them to calculate explanation accuracy for all explanation methods.
The authors formalize the explanation problem as a binary classification task, where edges in the ground-truth explanation are treated as labels and importance weights given by explainability method are viewed as prediction scores.
A better explainability method predicts high scores for edges that are in the ground-truth explanation, and achieves higher explanation accuracy.
GNNEXPLAINER achieves up to 43.0% higher accuracy on the hardest TREE-GRID dataset

Conclusion:

The authors present GNNEXPLAINER, a novel method for explaining predictions of any GNN on any graphbased machine learning task without requiring modification of the underlying GNN architecture or re-training.
While the problem of explainability of machine-learning predictions has received substantial attention in recent literature, the work is unique in the sense that it presents an approach that operates on relational structures—graphs with rich node features—and provides a straightforward interface for making sense out of GNN predictions, debugging GNN models, and identifying systematic patterns of mistakes
Table1: Illustration of synthetic datasets (refer to "Synthetic datasets" for details) together with performance evaluation of GNNEXPLAINER and alternative baseline explainability approaches
Download tables as Excel
Although the problem of explaining GNNs is not well-studied, the related problems of interpretability and neural debugging received substantial attention in machine learning. At a high level, we can group those interpretability methods for non-graph neural networks into two main families. A B
We gratefully acknowledge the support of DARPA under FA865018C7880 (ASED) and MSC; NIH under No U54EB020405 (Mobilize); ARO under No 38796-Z8424103 (MURI); IARPA under No 2017-17071900005 (HFC), NSF under No OAC-1835598 (CINES) and HDR; Stanford Data Science Initiative, Chan Zuckerberg Biohub, JD.com, Amazon, Boeing, Docomo, Huawei, Hitachi, Observe, Siemens, UST Global
A. Adadi and M. Berrada. Peeking Inside the Black-Box: A Survey on Explainable Artificial Intelligence (XAI). IEEE Access, 6:52138–52160, 2018.

J. Adebayo, J. Gilmer, M. Muelly, I. Goodfellow, M. Hardt, and B. Kim. Sanity checks for saliency maps. In NeurIPS, 2018.

M. Gethsiyal Augasta and T. Kathirvalavakumar. Reverse Engineering the Neural Networks for Rule Extraction in Classification Problems. Neural Processing Letters, 35(2):131–150, April 2012.

Peter W Battaglia, Jessica B Hamrick, Victor Bapst, Alvaro Sanchez-Gonzalez, Vinicius Zambaldi, Mateusz Malinowski, Andrea Tacchetti, David Raposo, Adam Santoro, Ryan Faulkner, et al. Relational inductive biases, deep learning, and graph networks. arXiv:1806.01261, 2018.

J. Chen, J. Zhu, and L. Song. Stochastic training of graph convolutional networks with variance reduction. In ICML, 2018.

Jianbo Chen, Le Song, Martin J Wainwright, and Michael I Jordan. Learning to explain: An information-theoretic perspective on model interpretation. arXiv preprint arXiv:1802.07814, 2018.

Jie Chen, Tengfei Ma, and Cao Xiao. Fastgcn: fast learning with graph convolutional networks via importance sampling. In ICLR, 2018.

Z. Chen, L. Li, and J. Bruna. Supervised community detection with line graph neural networks. In ICLR, 2019.

E. Cho, S. Myers, and J. Leskovec. Friendship and mobility: user movement in location-based social networks. In KDD, 2011.

A. Debnath et al. Structure-activity relationship of mutagenic aromatic and heteroaromatic nitro compounds. correlation with molecular orbital energies and hydrophobicity. Journal of Medicinal Chemistry, 34(2):786–797, 1991.

F. Doshi-Velez and B. Kim. Towards A Rigorous Science of Interpretable Machine Learning. 2017. arXiv: 1702.08608.

D. Duvenaud et al. Convolutional networks on graphs for learning molecular fingerprints. In NIPS, 2015.

D. Erhan, Y. Bengio, A. Courville, and P. Vincent. Visualizing higher-layer features of a deep network. University of Montreal, 1341(3):1, 2009.

A. Fisher, C. Rudin, and F. Dominici. All Models are Wrong but many are Useful: Variable Importance for Black-Box, Proprietary, or Misspecified Prediction Models, using Model Class Reliance. January 2018. arXiv: 1801.01489.

R. Guidotti et al. A Survey of Methods for Explaining Black Box Models. ACM Comput. Surv., 51(5):93:1–93:42, 2018.

W. Hamilton, Z. Ying, and J. Leskovec. Inductive representation learning on large graphs. In NIPS, 2017.

W.B. Huang, T. Zhang, Y. Rong, and J. Huang. Adaptive sampling towards fast graph representation learning. In NeurIPS, 2018.

Bo Kang, Jefrey Lijffijt, and Tijl De Bie. Explaine: An approach for explaining network embedding-based link predictions. arXiv:1904.12694, 2019.

T. N. Kipf and M. Welling. Semi-supervised classification with graph convolutional networks. In ICLR, 2016.

Thomas Kipf, Ethan Fetaya, Kuan-Chieh Wang, Max Welling, and Richard Zemel. Neural relational inference for interacting systems. In ICML, 2018.

Srijan Kumar, William L Hamilton, Jure Leskovec, and Dan Jurafsky. Community interaction and conflict on the web. In WWW, pages 933–943, 2018.

H. Lakkaraju, E. Kamar, R. Caruana, and J. Leskovec. Interpretable & Explorable Approximations of Black Box Models, 2017.

Y. Li, D. Tarlow, M. Brockschmidt, and R. Zemel. Gated graph sequence neural networks. arXiv:1511.05493, 2015.

D. Neil et al. Interpretable Graph Convolutional Neural Networks for Inference on Noisy Knowledge Graphs. In ML4H Workshop at NeurIPS, 2018.

M. Ribeiro, S. Singh, and C. Guestrin. Why should i trust you?: Explaining the predictions of any classifier. In KDD, 2016.

G. J. Schmitz, C. Aldrich, and F. S. Gouws. ANN-DT: an algorithm for extraction of decision trees from artificial neural networks. IEEE Transactions on Neural Networks, 1999.

A. Shrikumar, P. Greenside, and A. Kundaje. Learning Important Features Through Propagating Activation Differences. In ICML, 2017.

P. Velickovic, G. Cucurull, A. Casanova, A. Romero, P. Lio, and Y. Bengio. Graph attention networks. In ICLR, 2018.

T. Xie and J. Grossman. Crystal graph convolutional neural networks for an accurate and interpretable prediction of material properties. In Phys. Rev. Lett., 2018.

K. Xu, C. Li, Y. Tian, T. Sonobe, K. Kawarabayashi, and S. Jegelka. Representation learning on graphs with jumping knowledge networks. In ICML, 2018.

C. Yeh, J. Kim, I. Yen, and P. Ravikumar. Representer point selection for explaining deep neural networks. In NeurIPS, 2018.

R. Ying, R. He, K. Chen, P. Eksombatchai, W. Hamilton, and J. Leskovec. Graph convolutional neural networks for web-scale recommender systems. In KDD, 2018.

Z. Ying, J. You, C. Morris, X. Ren, W. Hamilton, and J. Leskovec. Hierarchical graph representation learning with differentiable pooling. In NeurIPS, 2018.

J. You, B. Liu, R. Ying, V. Pande, and J. Leskovec. Graph convolutional policy network for goal-directed molecular graph generation. 2018.

Z. Zhang, Peng C., and W. Zhu. Deep Learning on Graphs: A Survey. arXiv:1812.04202, 2018.

J. Zhou, G. Cui, Z. Zhang, C. Yang, Z. Liu, and M. Sun. Graph Neural Networks: A Review of Methods and Applications. arXiv:1812.08434, 2018.

J. Zilke, E. Loza Mencia, and F. Janssen. DeepRED - Rule Extraction from Deep Neural Networks. In Discovery Science. Springer International Publishing, 2016.

L. Zintgraf, T. Cohen, T. Adel, and M. Welling. Visualizing deep neural network decisions: Prediction difference analysis. In ICLR, 2017.
数据免责声明
页面数据均来自互联网公开来源、合作出版商和通过AI技术自动分析结果,我们不对页面数据的有效性、准确性、正确性、可靠性、完整性和及时性做出任何承诺和保证。若有疑问,可以通过电子邮件方式联系我们:report@aminer.cn