AI helps you reading Science
AI generates interpretation videos
AI extracts and analyses the key points of the paper to generate videos automatically
---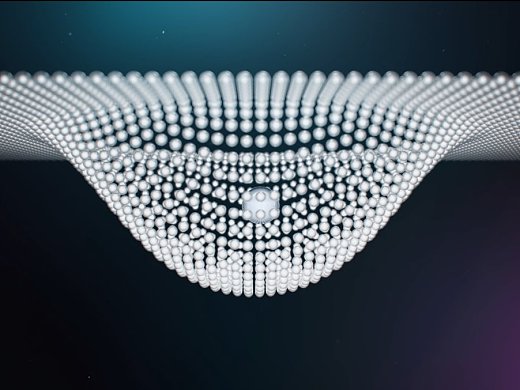 AI Traceability
AI parses the academic lineage of this thesis
---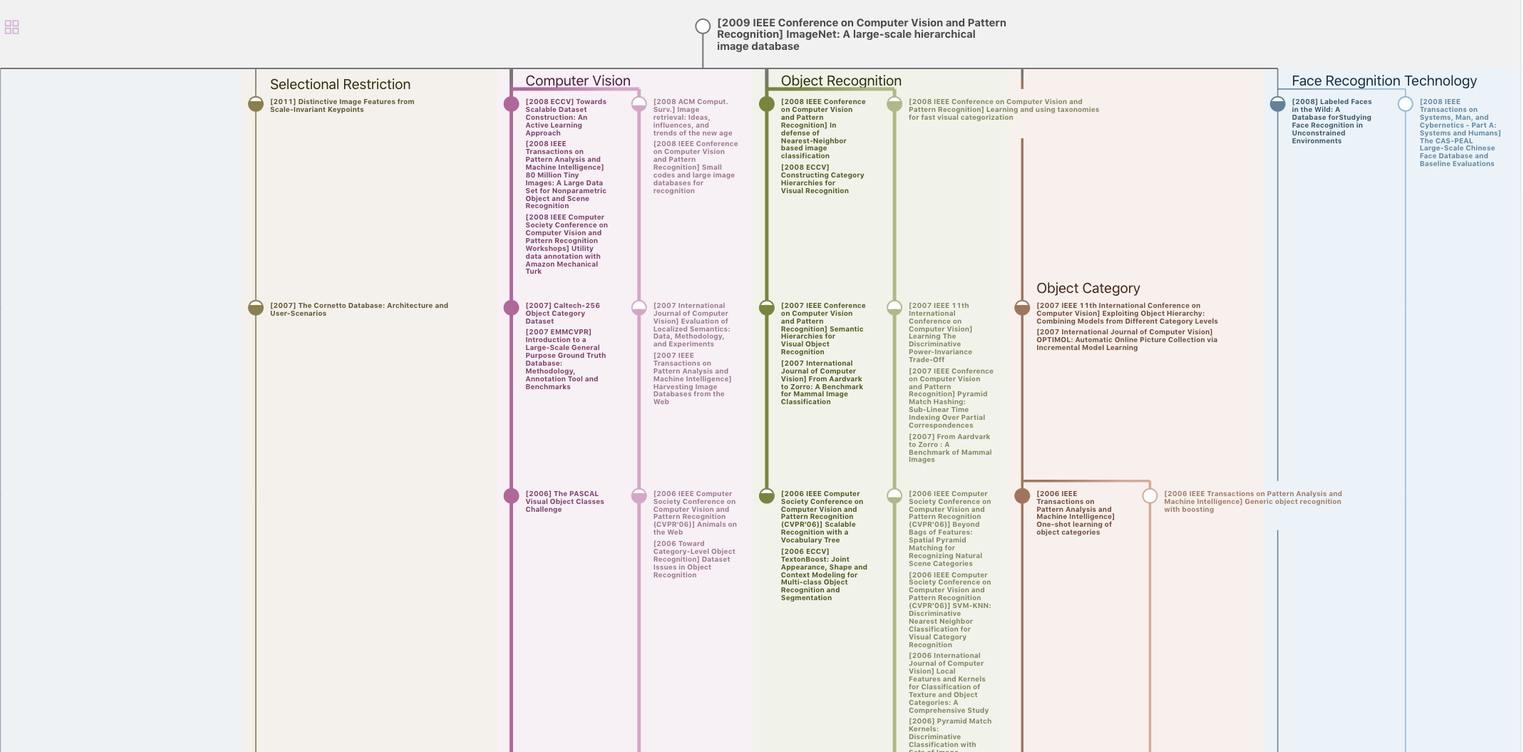 AI Insight
AI extracts a summary of this paper
---
Panoptic-DeepLab is simple in design, requiring only three loss functions during training and adds marginal parameters to a modern semantic segmentation model
Panoptic-DeepLab: A Simple, Strong, and Fast Baseline for Bottom-Up Panoptic Segmentation

CVPR, pp.12472-12482, (2020)

Abstract

In this work, we introduce Panoptic-DeepLab, a simple, strong, and fast system for panoptic segmentation, aiming to establish a solid baseline for bottom-up methods that can achieve comparable performance of two-stage methods while yielding fast inference speed. In particular, PanopticDeepLab adopts the dual-ASPP and dual-decoder struct...

More

0
Panoptic segmentation, unifying semantic segmentation and instance segmentation, has received a lot of attention thanks to the recently proposed panoptic quality metric [35] and associated recognition challenges [47, 16, 54].
The goal of panoptic segmentation is to assign a unique value, encoding both semantic label and instance id, to every pixel in an image.
It may be hard to implement the hand-crafted heuristics in a fast and parallel fashion
Another effective way is to develop advanced modules to fuse semantic and instance segmentation results [44, 41, 76].
These top-down methods are usually slow in speed, resulted from the multiple sequential processes in the pipeline
Panoptic segmentation, unifying semantic segmentation and instance segmentation, has received a lot of attention thanks to the recently proposed panoptic quality metric [35] and associated recognition challenges [47, 16, 54]
Models typically used in the separate instance and semantic segmentation literature have diverged, and fundamentally different approaches dominate in each setting
We show a bottom-up approach could deliver state-of-the-art panoptic segmentation results on both Cityscapes and Mapillary Vistas
Experimental setup: We report mean IoU, average precision (AP), and panoptic quality (PQ) to evaluate the semantic, instance, and panoptic segmentation results
We have presented Panoptic-DeepLab, a simple, strong, and fast baseline for bottom-up panoptic segmentation
Panoptic-DeepLab is simple in design, requiring only three loss functions during training and adds marginal parameters to a modern semantic segmentation model
The authors make a simple modification to the AutoDeepLab [48] in Fig. 7 by removing the stride in the convolution that generates the 1/32 feature map in order to keep high spatial resolution within the network backbone.
The authors find this modification improves 1% PQ on Mapillary Vistas validation set
The authors list a few interesting aspects in the hope of inspiring future works on bottom-up panoptic segmentation.

Scale variation: Fig. 4 shows visualization of PanopticDeepLab.
Panoptic-DeepLab (R-50)The authors have presented Panoptic-DeepLab, a simple, strong, and fast baseline for bottom-up panoptic segmentation.
Panoptic-DeepLab is simple in design, requiring only three loss functions during training and adds marginal parameters to a modern semantic segmentation model.
PanopticDeepLab is the first bottom-up and single-shot panoptic segmentation model that attains state-of-the-art performance on several public benchmarks, and delivers near realtime end-to-end inference speed.
The authors hope the simple and effective model could establish a solid baseline and further benefit the research community.
Table1: Ablation studies on Cityscapes val set. Adam: Adam optimizer. MSE: MSE loss for instance center. De. x2: Dual decoder. ASPP
Table2: Cityscapes val set. Flip: Adding left-right flipped inputs
Table3: Cityscapes test set. C: Cityscapes coarse annotation. V
Table4: Mapillary Vistas val set. Flip: Adding left-right flipped inputs. MS: Multiscale inputs
Table5: Mapillary Vistas val set with different backbones
Table6: Performance on Mapillary Vistas test set
Table7: COCO val set. Flip: Adding left-right flipped inputs
Table8: COCO test-dev set. Flip: Adding left-right flipped inputs
Table9: End-to-end runtime, including merging semantic and instance segmentation. All results are obtained by (1) a single-scale input without flipping, and (2) built-in TensorFlow library without extra inference optimization. MNV3: MobileNet-V3. PQ [val]: PQ (%) on val set. PQ [test]: PQ (%) on test(-dev) set. Note the channels in last block of MNV3 are reduced by a factor of 2 [<a class="ref-link" id="c28" href="#r28">28</a>]
Table10: Table 10
Table11: Ablation study on using different confidence scores
Download tables as Excel
We categorize current panoptic segmentation methods [35] into two groups: top-down and bottom-up approaches.

Top-down: Most state-of-the-art methods tackle panoptic segmentation from the top-down or proposal-based perspective. These methods are often referred to as two-stage methods because they require an additional stage to generate proposals. Specifically, Mask R-CNN [26] is commonly deployed to extract overlapping instances, followed by some post-processing methods to resolve mask overlaps. The remaining regions are then filled by a light-weight stuff segmentation branch. For example, TASCNet [41] learns a binary mask to enforce the consistency between 'thing' and 'stuff' predictions. Liu et al [53] propose the Spatial Ranking module to resolve the overlapping instance masks. AUNet [44] introduces attention modules to guide the fusion between 'thing' and 'stuff' segmentation. Panoptic FPN [34] endows Mask R-CNN [26] with a semantic segmentation branch. UPSNet [76] develops a parameter-free panoptic head which resolves the conflicts in 'thing'-'stuff' fusion by predicting an extra unknown class. Porzi et al [61] integrate the multi-scale features from FPN [46] with a light-weight DeepLab-inspired module [9]. AdaptIS [67] generates instance masks with point proposals.
Introduces Panoptic-DeepLab, a simple, strong, and fast system for panoptic segmentation, aiming to establish a solid baseline for bottom-up methods that can achieve comparable performance of two-stage methods while yielding fast inference speed
Demonstrates a bottom-up approach could deliver state-of-the-art results on panoptic segmentation
Shows a bottom-up approach could deliver state-of-the-art panoptic segmentation results on both Cityscapes and Mapillary Vistas
Introduces an additional low-level feature with output stride 8 to the decoder, the spatial resolution is gradually recovered by a factor of 2, and in each upsampling stage applies a single 5 × 5 depthwise-separable convolution
Mihael Ankerst, Markus M Breunig, Hans-Peter Kriegel, and Jorg Sander. Optics: ordering points to identify the clustering structure. In ACM Sigmod record, 1999. 3

Simon Baker, Daniel Scharstein, JP Lewis, Stefan Roth, Michael J Black, and Richard Szeliski. A database and evaluation methodology for optical flow. IJCV, 2011. 8

Dana H Ballard. Generalizing the hough transform to detect arbitrary shapes. Pattern Recognition, 1981. 2, 3

Olga Barinova, Victor Lempitsky, and Pushmeet Kholi. On detection of multiple object instances using hough transforms. IEEE TPAMI, 2012. 2

Daniel Bolya, Chong Zhou, Fanyi Xiao, and Yong Jae Lee. Yolact: Real-time instance segmentation. In ICCV, 2019. 2

Samuel Rota Bulo, Gerhard Neuhold, and Peter Kontschieder. Loss maxpooling for semantic image segmentation. In CVPR, 2013

Liang-Chieh Chen, George Papandreou, Iasonas Kokkinos, Kevin Murphy, and Alan L Yuille. Semantic image segmentation with deep convolutional nets and fully connected crfs. In ICLR, 2015. 2

Liang-Chieh Chen, George Papandreou, Iasonas Kokkinos, Kevin Murphy, and Alan L Yuille. Deeplab: Semantic image segmentation with deep convolutional nets, atrous convolution, and fully connected crfs. IEEE TPAMI, 2017. 2

Liang-Chieh Chen, George Papandreou, Florian Schroff, and Hartwig Adam. Rethinking atrous convolution for semantic image segmentation. arXiv:1706.05587, 2017. 2

Liang-Chieh Chen, Yukun Zhu, George Papandreou, Florian Schroff, and Hartwig Adam. Encoder-decoder with atrous separable convolution for semantic image segmentation. In ECCV, 2018. 2, 3, 4, 5, 6, 10

Bowen Cheng, Maxwell D Collins, Yukun Zhu, Ting Liu, Thomas S Huang, Hartwig Adam, and Liang-Chieh Chen. Panoptic-deeplab. In ICCV COCO + Mapillary Joint Recognition Challenge Workshop, 2019. 6, 9

Bowen Cheng, Yunchao Wei, Honghui Shi, Rogerio Feris, Jinjun Xiong, and Thomas Huang. Decoupled classification refinement: Hard false positive suppression for object detection. arXiv:1810.04002, 2018. 3

Bowen Cheng, Yunchao Wei, Honghui Shi, Rogerio Feris, Jinjun Xiong, and Thomas Huang. Revisiting rcnn: On awakening the classification power of faster rcnn. In ECCV, 2018. 3

Francois Chollet. Xception: Deep learning with depthwise separable convolutions. In CVPR, 2017. 5, 7, 9

Marius Cordts, Mohamed Omran, Sebastian Ramos, Timo Rehfeld, Markus Enzweiler, Rodrigo Benenson, Uwe Franke, Stefan Roth, and Bernt Schiele. The cityscapes dataset for semantic urban scene understanding. In CVPR, 201, 2, 4

Jifeng Dai, Haozhi Qi, Yuwen Xiong, Yi Li, Guodong Zhang, Han Hu, and Yichen Wei. Deformable convolutional networks. In ICCV, 207

Bert De Brabandere, Davy Neven, and Luc Van Gool. Semantic instance segmentation with a discriminative loss function. arXiv:1708.02551, 2017. 2

Jia Deng, Wei Dong, Richard Socher, Li-Jia Li, Kai Li, and Li Fei-Fei. Imagenet: A large-scale hierarchical image database. In CVPR, 2009. 9

Kaiwen Duan, Song Bai, Lingxi Xie, Honggang Qi, Qingming Huang, and Qi Tian. Centernet: Keypoint triplets for object detection. In ICCV, 2019. 3

Alireza Fathi, Zbigniew Wojna, Vivek Rathod, Peng Wang, Hyun Oh Song, Sergio Guadarrama, and Kevin P Murphy. Semantic instance segmentation via deep metric learning. arXiv:1703.10277, 2017. 2

Juergen Gall and Victor Lempitsky. Class-specific hough forests for object detection. In CVPR, 2009. 2

Naiyu Gao, Yanhu Shan, Yupei Wang, Xin Zhao, Yinan Yu, Ming Yang, and Kaiqi Huang. Ssap: Single-shot instance segmentation with affinity pyramid. In ICCV, 2019. 2, 4, 5, 7

Ross Girshick, Jeff Donahue, Trevor Darrell, and Jitendra Malik. Rich feature hierarchies for accurate object detection and semantic segmentation. In CVPR, 2014. 8

Kaiming He, Georgia Gkioxari, Piotr Dollar, and Ross Girshick. Mask r-cnn. In ICCV, 2017. 1, 2, 7, 10

Kaiming He, Xiangyu Zhang, Shaoqing Ren, and Jian Sun. Deep residual learning for image recognition. In CVPR, 2016. 7, 9

Andrew Howard, Mark Sandler, Grace Chu, Liang-Chieh Chen, Bo Chen, Mingxing Tan, Weijun Wang, Yukun Zhu, Ruoming Pang, Vijay Vasudevan, et al. Searching for mobilenetv3. In ICCV, 2019. 7

Andrew G Howard, Menglong Zhu, Bo Chen, Dmitry Kalenichenko, Weijun Wang, Tobias Weyand, Marco Andreetto, and Hartwig Adam. Mobilenets: Efficient convolutional neural networks for mobile vision applications. arXiv:1704.04861, 2017. 3

Sergey Ioffe and Christian Szegedy. Batch normalization: accelerating deep network training by reducing internal covariate shift. In ICML, 2015. 4

Alex Kendall, Yarin Gal, and Roberto Cipolla. Multi-task learning using uncertainty to weigh losses for scene geometry and semantics. In CVPR, 2018. 2, 3

Margret Keuper, Evgeny Levinkov, Nicolas Bonneel, Guillaume Lavoue, Thomas Brox, and Bjorn Andres. Efficient decomposition of image and mesh graphs by lifted multicuts. In ICCV, 2015. 2

Alexander Kirillov, Ross Girshick, Kaiming He, and Piotr Dollar. Panoptic feature pyramid networks. In CVPR, 2019. 1, 2, 5, 7, 10

Alexander Kirillov, Kaiming He, Ross Girshick, Carsten Rother, and Piotr Dollar. Panoptic segmentation. In CVPR, 2019. 1, 2

Alexander Kirillov, Evgeny Levinkov, Bjoern Andres, Bogdan Savchynskyy, and Carsten Rother. Instancecut: from edges to instances with multicut. In CVPR, 2017. 2

Iasonas Kokkinos. Ubernet: Training a universal convolutional neural network for low-, mid-, and high-level vision using diverse datasets and limited memory. In CVPR, 2017. 3

Victor Kulikov, Victor Yurchenko, and Victor Lempitsky. Instance segmentation by deep coloring. arXiv:1807.10007, 2018. 2

Bastian Leibe, Ales Leonardis, and Bernt Schiele. Combined object categorization and segmentation with an implicit shape model. In Workshop on statistical learning in computer vision, ECCV, 2004. 2

Jie Li, Allan Raventos, Arjun Bhargava, Takaaki Tagawa, and Adrien Gaidon. Learning to fuse things and stuff. arXiv:1812.01192, 2018. 1, 2, 4, 5, 6, 7

Xiangtai Li, Houlong Zhao, Lei Han, Yunhai Tong, and Kuiyuan Yang. Gff: Gated fully fusion for semantic segmentation. arXiv:1904.01803, 2019. 5

Yanwei Li, Xinze Chen, Zheng Zhu, Lingxi Xie, Guan Huang, Dalong Du, and Xingang Wang. Attention-guided unified network for panoptic segmentation. In CVPR, 2019. 1, 2, 5, 7, 10

Xiaodan Liang, Liang Lin, Yunchao Wei, Xiaohui Shen, Jianchao Yang, and Shuicheng Yan. Proposal-free network for instance-level object segmentation. IEEE TPAMI, 2018. 2

Tsung-Yi Lin, Piotr Dollar, Ross Girshick, Kaiming He, Bharath Hariharan, and Serge Belongie. Feature pyramid networks for object detection. In CVPR, 2017. 2, 8

Tsung-Yi Lin, Michael Maire, Serge Belongie, James Hays, Pietro Perona, Deva Ramanan, Piotr Dollar, and C Lawrence Zitnick. Microsoft coco: Common objects in context. In ECCV, 2014. 1, 2, 4

Chenxi Liu, Liang-Chieh Chen, Florian Schroff, Hartwig Adam, Wei Hua, Alan Yuille, and Li Fei-Fei. Auto-deeplab: Hierarchical neural architecture search for semantic image segmentation. In CVPR, 2019. 6, 10

Shu Liu, Jiaya Jia, Sanja Fidler, and Raquel Urtasun. Sgn: Sequential grouping networks for instance segmentation. In ICCV, 2017. 2

Shu Liu, Lu Qi, Haifang Qin, Jianping Shi, and Jiaya Jia. Path aggregation network for instance segmentation. In CVPR, 2018. 5

Wei Liu, Andrew Rabinovich, and Alexander C Berg. Parsenet: Looking wider to see better. arXiv:1506.04579, 2015. 4

Yiding Liu, Siyu Yang, Bin Li, Wengang Zhou, Jizheng Xu, Houqiang Li, and Yan Lu. Affinity derivation and graph merge for instance segmentation. In ECCV, 2018. 2

Huanyu Liu1, Chao Peng, Changqian Yu, Jingbo Wang, Xu Liu, Gang Yu, and Wei Jiang. An end-to-end network for panoptic segmentation. In CVPR, 2019. 2

Gerhard Neuhold, Tobias Ollmann, Samuel Rota Bulo, and Peter Kontschieder. The mapillary vistas dataset for semantic understanding of street scenes. In ICCV, 2017. 1, 2, 4

Davy Neven, Bert De Brabandere, Marc Proesmans, and Luc Van Gool. Instance segmentation by jointly optimizing spatial embeddings and clustering bandwidth. In CVPR, 2019. 2, 3

Davy Neven, Bert De Brabandere, Stamatios Georgoulis, Marc Proesmans, and Luc Van Gool. Fast scene understanding for autonomous driving. arXiv:1708.02550, 2017. 3

Alejandro Newell, Zhiao Huang, and Jia Deng. Associative embedding: End-to-end learning for joint detection and grouping. In NeurIPS, 2017. 2, 3

Dim P Papadopoulos, Jasper RR Uijlings, Frank Keller, and Vittorio Ferrari. Extreme clicking for efficient object annotation. In ICCV, 2017. 3

George Papandreou, Tyler Zhu, Liang-Chieh Chen, Spyros Gidaris, Jonathan Tompson, and Kevin Murphy. Personlab: Person pose estimation and instance segmentation with a bottom-up, part-based, geometric embedding model. In ECCV, 2018. 3, 5

Tobias Pohlen, Alexander Hermans, Markus Mathias, and Bastian Leibe. Full-resolution residual networks for semantic segmentation in street scenes. In CVPR, 2017. 3

Lorenzo Porzi, Samuel Rota Bulo, Aleksander Colovic, and Peter Kontschieder. Seamless scene segmentation. In CVPR, 2019. 1, 2, 4, 5, 6

Haozhi Qi, Zheng Zhang, Bin Xiao, Han Hu, Bowen Cheng, Yichen Wei, and Jifeng Dai. Deformable convolutional networks – coco detection and segmentation challenge 2017 entry. ICCV COCO Challenge Workshop, 2017. 5, 7

Joseph Redmon, Santosh Divvala, Ross Girshick, and Ali Farhadi. You only look once: Unified, real-time object detection. In CVPR, 2016. 4

Shaoqing Ren, Kaiming He, Ross Girshick, and Jian Sun. Faster r-cnn: Towards real-time object detection with region proposal networks. In NeurIPS, 2015. 8

Mark Sandler, Andrew Howard, Menglong Zhu, Andrey Zhmoginov, and Liang-Chieh Chen. Mobilenetv2: Inverted residuals and linear bottlenecks. In CVPR, 2018. 7

Bharat Singh and Larry S Davis. An analysis of scale invariance in object detection-snip. CVPR, 2018. 8

Konstantin Sofiiuk, Olga Barinova, and Anton Konushin. Adaptis: Adaptive instance selection network. In ICCV, 2019. 2, 5, 6, 7

Ke Sun, Bin Xiao, Dong Liu, and Jingdong Wang. Deep high-resolution representation learning for human pose estimation. In CVPR, 2019. 9

Jonathan J Tompson, Arjun Jain, Yann LeCun, and Christoph Bregler. Joint training of a convolutional network and a graphical model for human pose estimation. In NeurIPS, 2014. 3, 5

Jonas Uhrig, Marius Cordts, Uwe Franke, and Thomas Brox. Pixel-level encoding and depth layering for instance-level semantic labeling. In German Conference on Pattern Recognition, 2016. 2, 3

Jonas Uhrig, Eike Rehder, Bjorn Frohlich, Uwe Franke, and Thomas Brox. Box2pix: Single-shot instance segmentation by assigning pixels to object boxes. In IEEE Intelligent Vehicles Symposium (IV), 2018. 2

Jingdong Wang, Ke Sun, Tianheng Cheng, Borui Jiang, Chaorui Deng, Yang Zhao, Dong Liu, Yadong Mu, Mingkui Tan, Xinggang Wang, Wenyu Liu, and Bin Xiao. Deep high-resolution representation learning for visual recognition. arXiv:1908.07919, 2019. 6, 9

Yuxin Wu, Alexander Kirillov, Francisco Massa, Wan-Yen Lo, and Ross Girshick. Detectron2. https://github.com/facebookresearch/detectron2, 2019.7

Zifeng Wu, Chunhua Shen, and Anton van den Hengel. Bridging category-level and instance-level semantic image segmentation. arXiv:1605.06885, 2016. 3

Saining Xie, Ross Girshick, Piotr Dollar, Zhuowen Tu, and Kaiming He. Aggregated residual transformations for deep neural networks. In CVPR, 2017. 7

Yuwen Xiong, Renjie Liao, Hengshuang Zhao, Rui Hu, Min Bai, Ersin Yumer, and Raquel Urtasun. Upsnet: A unified panoptic segmentation network. In CVPR, 2019. 1, 2, 4, 5, 7, 10

Tien-Ju Yang, Maxwell D Collins, Yukun Zhu, Jyh-Jing Hwang, Ting Liu, Xiao Zhang, Vivienne Sze, George Papandreou, and Liang-Chieh Chen. Deeperlab: Single-shot image parser. arXiv:1902.05093, 2019. 2, 3, 4, 5, 6, 7, 10

Ziyu Zhang, Sanja Fidler, and Raquel Urtasun. Instancelevel segmentation for autonomous driving with deep densely connected mrfs. In CVPR, 2016. 2

Ziyu Zhang, Alexander G Schwing, Sanja Fidler, and Raquel Urtasun. Monocular object instance segmentation and depth ordering with cnns. In ICCV, 2015. 2

Xingyi Zhou, Dequan Wang, and Philipp Krahenbuhl. Objects as points. arXiv:1904.07850, 2019. 3

Xingyi Zhou, Jiacheng Zhuo, and Philipp Krahenbuhl. Bottom-up object detection by grouping extreme and center points. In CVPR, 2019. 3

Yi Zhu, Karan Sapra, Fitsum A Reda, Kevin J Shih, Shawn Newsam, Andrew Tao, and Bryan Catanzaro. Improving semantic segmentation via video propagation and label relaxation. In CVPR, 2019. 5
数据免责声明
页面数据均来自互联网公开来源、合作出版商和通过AI技术自动分析结果,我们不对页面数据的有效性、准确性、正确性、可靠性、完整性和及时性做出任何承诺和保证。若有疑问,可以通过电子邮件方式联系我们:report@aminer.cn