AI帮你理解科学
AI 生成解读视频
AI抽取解析论文重点内容自动生成视频
---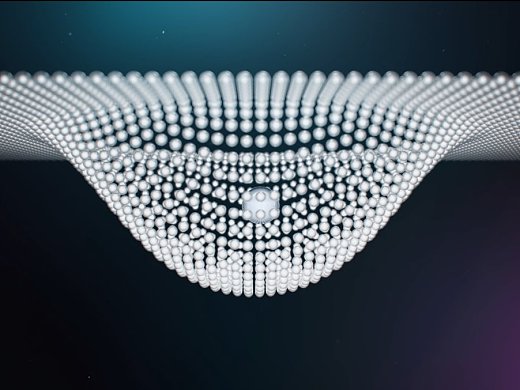 AI 溯源
AI解析本论文相关学术脉络
---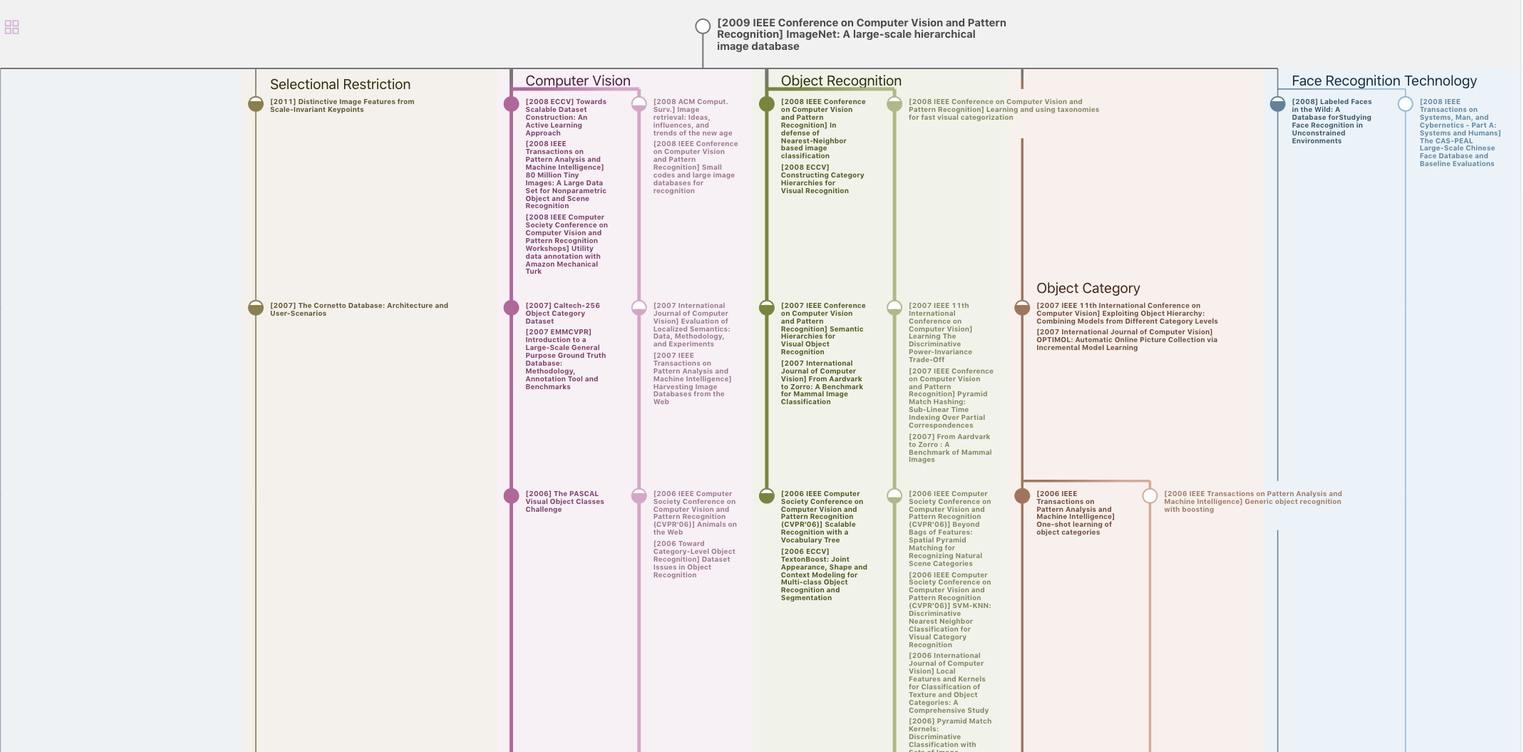 AI 精读
AI抽取本论文的概要总结
---
We have presented a method that can learn a 3D model of a deformable object category from an unconstrained collection of single-view images of the object category
Unsupervised Learning of Probably Symmetric Deformable 3D Objects from Images in the Wild

CVPR, pp.1-10, (2020)

摘要

We propose a method to learn 3D deformable object categories from raw single-view images, without external supervision. The method is based on an autoencoder that factors each input image into depth, albedo, viewpoint and illumination. In order to disentangle these components without supervision, we use the fact that many object categor...

更多

0
Understanding the 3D structure of images is key in many computer vision applications.
Futhermore, while many deep networks appear to understand images as 2D textures [16], 3D modelling can explain away much of the variability of natural images and potentially improve image understanding in general.
Motivated by these facts, the authors consider the problem of learning 3D models for deformable object categories.
The authors' learning algorithm ingests a number of single-view images of a deformable object category and produces as output a deep network that can estimate the 3D shape of any instance given a single image of it (Fig. 1)
Understanding the 3D structure of images is key in many computer vision applications
Futhermore, while many deep networks appear to understand images as 2D textures [16], 3D modelling can explain away much of the variability of natural images and potentially improve image understanding in general
Our learning algorithm ingests a number of single-view images of a deformable object category and produces as output a deep network that can estimate the 3D shape of any instance given a single image of it (Fig. 1)
We have presented a method that can learn a 3D model of a deformable object category from an unconstrained collection of single-view images of the object category
We have shown that symmetry and illumination are strong cues for shape and help the model to converge to a meaningful reconstruction
As for future work, the model currently represents 3D shape from a canonical viewpoint using a depth map, which is sufficient for objects such as faces that have a roughly convex shape and a natural canonical viewpoint
As the authors have only raw images to learn from, the learning objective is reconstructive: namely, the model is trained so that the combination of the four factors gives back the input image.
This results in an autoencoding pipeline where the factors have, due to the way they are recomposed, an explicit photo-geometric meaning.
The authors' model estimates, for each pixel in the input image, a confidence score that explains the probability of the pixel having a symmetric counterpart in the image
Table 2 uses the BFM dataset to compare the depth reconstruction quality obtained by the method, a fully-supervised baseline and two baselines.
The supervised baseline is a version of the model trained to regress the ground-truth depth maps using an L1 loss.
The trivial baseline predicts a constant uniform depth map, which provides a performance lower-bound.
The authors show reconstruction results on face paintings and drawings collected from [9] and the Internet in Figs.
The effect of lighting could be incorporated in the albedo a by interpreting the latter as a texture rather than as the object's albedo.
The model is able to obtain high-fidelity monocular 3D reconstructions of individual object instances.
This is trained based on a reconstruction loss without any supervision, resembling an autoencoder.
The authors have shown that symmetry and illumination are strong cues for shape and help the model to converge to a meaningful reconstruction.
It may be possible to extend the model to use either multiple canonical views or a different 3D representation, such as a mesh or a voxel map
Table1: Comparison with selected prior work: supervision, goals, and data. I: image, 3DMM: 3D morphable model, 2DKP: 2D keypoints, 2DS: 2D silhouette, 3DP: 3D points, VP: viewpoint, E: expression, 3DM: 3D mesh, 3DV: 3D volume, D: depth, N: normals, A: albedo, T: texture, L: light. † can also recover A and L in post-processing
Table2: Comparison with baselines. SIDE and MAD errors of our reconstructions on the BFM dataset compared against a fully-supervised and trivial baselines
Table3: Ablation study. Refer to Section 4.2 for details
Table4: Asymmetric perturbation. We add asymmetric perturbations to BFM and show that confidence maps allow the model to reject such noise, while the vanilla model without confidence maps breaks
Table5: Table 5
Table6: Training details and hyper-parameter settings
Table7: Network architecture for viewpoint and lighting
Table8: Network architecture for depth and albedo. The output channel size cout is 1 for depth and 3 for albedo
Table9: Network architecture for confidence maps. The network outputs two pairs of confidence maps at different spatial resolutions for photometric and perceptual losses
Download tables as Excel
In order to assess our contribution in relation to the vast literature on image-based 3D reconstruction, it is important to consider three aspects of each approach: which information is used, which assumptions are made, and what the output is. Below and in Table 1 we compare our contribution to prior works based on these factors.

Paper Supervision Goals

Data [47] 3D scans [66] 3DV, I [1] 3DP [48] 3DM Face

Prior on 3DV, predict from I ShapeNet, Ikea Prior on 3DP ShapeNet

Prior on 3DM [17] 3DMM, 2DKP, I Refine 3DMM fit to I [15] 3DMM, 2DKP, I Fit 3DMM to I+2DKP [18] 3DMM

Fit 3DMM to 3D scans Face [28] 3DMM, 2DKP Pred. 3DMM from I

Humans [51] 3DMM, 2DS+KP Pred. N, A, L from I [64] 3DMM, I
This work is jointly supported by Facebook Research and ERC Horizon 2020 research and innovation programme IDIU 638009
Panos Achlioptas, Olga Diamanti, Ioannis Mitliagkas, and Leonidas Guibas. Learning representations and generative models for 3D point clouds. In Proc. ICML, 2018. 2, 3

Pulkit Agrawal, Joao Carreira, and Jitendra Malik. Learning to see by moving. In Proc. ICCV, 2015. 3

Christoph Bregler, Aaron Hertzmann, and Henning Biermann. Recovering non-rigid 3D shape from image streams. In Proc. CVPR, 2000. 2

Angel X. Chang, Thomas Funkhouser, Leonidas Guibas, Pat Hanrahan, Qixing Huang, Zimo Li, Silvio Savarese, Manolis Savva, Shuran Song, Hao Su, Jianxiong Xiao, Li Yi, and Fisher Yu. Shapenet: An information-rich 3d model repository. arXiv preprint arXiv:1512.03012, 2015

Ching-Hang Chen, Ambrish Tyagi, Amit Agrawal, Dylan Drover, Rohith MV, Stefan Stojanov, and James M. Rehg. Unsupervised 3d pose estimation with geometric selfsupervision. In Proc. CVPR, 2019. 3

Wenzheng Chen, Huan Ling, Jun Gao, Edward Smith, Jaako Lehtinen, Alec Jacobson, and Sanja Fidler. Learning to predict 3d objects with an interpolation-based differentiable renderer. In NeurIPS, 2019. 2, 3

Joon Son Chung, Arsha Nagrani, and Andrew Zisserman. VoxCeleb2: Deep speaker recognition. In INTERSPEECH, 20112

Elliot J. Crowley, Omkar M. Parkhi, and Andrew Zisserman. Face painting: querying art with photos. In Proc. BMVC, 2015. 7, 12

David Eigen, Christian Puhrsch, and Rob Fergus. Depth map prediction from a single image using a multi-scale deep network. In NeurIPS, 2014. 5

Alexandre R. J. Francois, Gerard G. Medioni, and Roman Waupotitsch. Mirror symmetry ⇒ 2-view stereo geometry. Image and Vision Computing, 2003. 2, 3

Matheus Gadelha, Subhransu Maji, and Rui Wang. 3D shape induction from 2D views of multiple objects. In 3DV, 2017. 2

Yuan Gao and Alan L. Yuille. Exploiting symmetry and/or manhattan properties for 3d object structure estimation from single and multiple images. In Proc. CVPR, 2017. 2

Baris Gecer, Stylianos Ploumpis, Irene Kotsia, and Stefanos Zafeiriou. GANFIT: Generative adversarial network fitting for high fidelity 3D face reconstruction. In Proc. CVPR, 2019. 2, 3

Robert Geirhos, Patricia Rubisch, Claudio Michaelis, Matthias Bethge, Felix A. Wichmann, and Wieland Brendel. Imagenet-trained CNNs are biased towards texture; increasing shape bias improves accuracy and robustness. In Proc. ICML, 2019. 1

Zhenglin Geng, Chen Cao, and Sergey Tulyakov. 3D guided fine-grained face manipulation. In Proc. CVPR, 2019. 2

Thomas Gerig, Andreas Morel-Forster, Clemens Blumer, Bernhard Egger, Marcel Luthi, Sandro Schonborn, and Thomas Vetter. Morphable face models - an open framework. In Proc. Int. Conf. Autom. Face and Gesture Recog., 202, 3

Spyros Gidaris, Praveer Singh, and Nikos Komodakis. Unsupervised representation learning by predicting image rotations. In Proc. ICLR, 2018. 7

Clement Godard, Oisin Mac Aodha, and Gabriel J. Brostow. Unsupervised monocular depth estimation with left-right consistency. In Proc. CVPR, 2017. 2, 3

Ralph Gross, Iain Matthews, Jeffrey Cohn, Takeo Kanade, and Simon Baker. Multi-pie. Image and Vision Computing, 2010. 5

Paul Henderson and Vittorio Ferrari. Learning single-image 3D reconstruction by generative modelling of shape, pose and shading. IJCV, 2019. 2, 8

Philipp Henzler, Niloy Mitra, and Tobias Ritschel. Escaping plato's cave using adversarial training: 3d shape from unstructured 2d image collections. In Proc. ICCV, 2019. 2, 3

Berthold Horn. Obtaining shape from shading information. In The Psychology of Computer Vision, 1975. 4

Berthold K. P. Horn and Michael J. Brooks. Shape from Shading. MIT Press, Cambridge Massachusetts, 1989. 2, 3

Max Jaderberg, Karen Simonyan, Andrew Zisserman, and Koray Kavukcuoglu. Spatial transformer networks. In NeurIPS, 2015. 11

Laszlo A. Jeni, Jeffrey F. Cohn, and Takeo Kanade. Dense 3d face alignment from 2d videos in real-time. In Proc. Int. Conf. Autom. Face and Gesture Recog., 2015. 5

Angjoo Kanazawa, Michael J. Black, David W. Jacobs, and Jitendra Malik. End-to-end recovery of human shape and pose. In Proc. CVPR, 2018. 2, 3

Angjoo Kanazawa, Shubham Tulsiani, Alexei A. Efros, and Jitendra Malik. Learning category-specific mesh reconstruction from image collections. In Proc. ECCV, 2018. 2, 3

Hiroharu Kato and Tatsuya Harada. Learning view priors for single-view 3d reconstruction. In Proc. CVPR, 2019. 2, 3

Hiroharu Kato, Yoshitaka Ushiku, and Tatsuya Harada. Neural 3d mesh renderer. In Proc. CVPR, 2018. 3, 11

Alex Kendall and Yarin Gal. What uncertainties do we need in bayesian deep learning for computer vision? In NeurIPS, 2017. 4

Shichen Liu, Tianye Li, Weikai Chen, and Hao Li. Soft rasterizer: A differentiable renderer for image-based 3d reasoning. In Proc. ICCV, 2019. 3

Ziwei Liu, Ping Luo, Xiaogang Wang, and Xiaoou Tang. Deep learning face attributes in the wild. In Proc. ICCV, 2015. 5

Matthew Loper, Naureen Mahmood, Javier Romero, Gerard Pons-Moll, and Michael J Black. SMPL: A skinned multiperson linear model. ACM TOG, 34(6):248, 2015. 3

Matthew M. Loper and Michael J. Black. OpenDR: An approximate differentiable renderer. In Proc. ECCV, 2014. 3

Yue Luo, Jimmy Ren, Mude Lin, Jiahao Pang, Wenxiu Sun, Hongsheng Li, and Liang Lin. Single view stereo matching. In Proc. CVPR, 2018. 3

Andrew L. Maas, Awni Y. Hannun, and Andrew Y. Ng. Rectifier nonlinearities improve neural network acoustic models. In Proc. ICML, 2013. 12

Joel Ruben Antony Moniz, Christopher Beckham, Simon Rajotte, Sina Honari, and Christopher Pal. Unsupervised depth estimation, 3d face rotation and replacement. In NeurIPS, 2018. 2, 3, 6, 8

Dipti P. Mukherjee, Andrew Zisserman, and J. Michael Brady. Shape from symmetry – detecting and exploiting symmetry in affine images. Philosophical Transactions of the Royal Society of London, 351:77–106, 1995. 2, 3

Thu Nguyen-Phuoc, Chuan Li, Lucas Theis, Christian Richardt, and Yong-Liang Yang. Hologan: Unsupervised learning of 3d representations from natural images. In Proc. ICCV, 2019. 3

David Novotny, Diane Larlus, and Andrea Vedaldi. Learning 3d object categories by looking around them. In Proc. ICCV, 2017. 3

David Novotny, Nikhila Ravi, Benjamin Graham, Natalia Neverova, and Andrea Vedaldi. C3DPO: Canonical 3d pose networks for non-rigid structure from motion. In Proc. ICCV, 2019. 2, 4

Augustus Odena, Vincent Dumoulin, and Chris Olah. Deconvolution and checkerboard artifacts. Distill, 2016. 11

Omkar M. Parkhi, Andrea Vedaldi, Andrew Zisserman, and C. V. Jawahar. Cats and dogs. In Proc. CVPR, 2012. 5, 7, 12

Pascal Paysan, Reinhard Knothe, Brian Amberg, Sami Romdhani, and Thomas Vetter. A 3D face model for pose and illumination invariant face recognition. In Advanced video and signal based surveillance, 2009. 2, 3, 5

Anurag Ranjan, Timo Bolkart, Soubhik Sanyal, and Michael J. Black. Generating 3D faces using convolutional mesh autoencoders. In Proc. ECCV, 2018. 2, 3

Mihir Sahasrabudhe, Zhixin Shu, Edward Bartrum, Riza Alp Guler, Dimitris Samaras, and Iasonas Kokkinos. Lifting autoencoders: Unsupervised learning of a fully-disentangled 3d morphable model using deep non-rigid structure from motion. In Proc. ICCV Workshops, 2019. 2, 3, 8

Soubhik Sanyal, Timo Bolkart, Haiwen Feng, and Michael J. Black. Learning to regress 3D face shape and expression from an image without 3D supervision. In Proc. CVPR, 2019. 2

Soumyadip Sengupta, Angjoo Kanazawa, Carlos D. Castillo, and David Jacobs. SfSNet: Learning shape, refectance and illuminance of faces in the wild. In Proc. CVPR, 2018. 2, 5

Zhixin Shu, Mihir Sahasrabudhe, Alp Guler, Dimitris Samaras, Nikos Paragios, and Iasonas Kokkinos. Deforming autoencoders: Unsupervised disentangling of shape and appearance. In Proc. ECCV, 2018. 3, 4

Karen Simonyan and Andrew Zisserman. Very deep convolutional networks for large-scale image recognition. In Proc. ICLR, 2015. 5

Sudipta N. Sinha, Krishnan Ramnath, and Richard Szeliski. Detecting and reconstructing 3d mirror symmetric objects. In Proc. ECCV, 2012. 2, 3

Supasorn Suwajanakorn, Noah Snavely, Jonathan Tompson, and Mohammad Norouzi. Discovery of latent 3d keypoints via end-to-end geometric reasoning. In NeurIPS, 2018. 3

Attila Szabo, Givi Meishvili, and Paolo Favaro. Unsupervised generative 3d shape learning from natural images. arXiv preprint arXiv:1910.00287, 2019. 2, 3, 8

Ayush Tewari, Michael Zollhofer, Hyeongwoo Kim, Pablo Garrido, Florian Bernard, Patrick Perez, and Christian Theobalt. MoFA: Model-based deep convolutional face autoencoder for unsupervised monocular reconstruction. In Proc. ICCV, 2017. 6, 8

James Thewlis, Hakan Bilen, and Andrea Vedaldi. Unsupervised learning of object frames by dense equivariant image labelling. In NeurIPS, 2017. 3

James Thewlis, Hakan Bilen, and Andrea Vedaldi. Modelling and unsupervised learning of symmetric deformable object categories. In NeurIPS, 2018. 3

Hsiao-Yu Fish Tung, Adam W. Harley, William Seto, and Katerina Fragkiadaki. Adversarial inverse graphics networks: Learning 2d-to-3d lifting and image-to-image translation from unpaired supervision. In Proc. ICCV, 2017. 6, 8

Benjamin Ummenhofer, Huizhong Zhou, Jonas Uhrig, Nikolaus Mayer, Eddy Ilg, Alexey Dosovitskiy, and Thomas Brox. Demon: Depth and motion network for learning monocular stereo. In Proc. CVPR, 2017. 2

Chaoyang Wang, Jose Miguel Buenaposada, Rui Zhu, and Simon Lucey. Learning depth from monocular videos using direct methods. In Proc. CVPR, 2018. 3

Mengjiao Wang, Zhixin Shu, Shiyang Cheng, Yannis Panagakis, Dimitris Samaras, and Stefanos Zafeiriou. An adversarial neuro-tensorial approach for learning disentangled representations. IJCV, 2019. 2, 3

Andrew P. Witkin. Recovering surface shape and orientation from texture. Artificial Intelligence, 1981. 2

Jiajun Wu, Chengkai Zhang, Tianfan Xue, William T. Freeman, and Joshua B. Tenenbaum. Learning a probabilistic latent space of object shapes via 3d generative-adversarial modeling. In NeurIPS, 2016. 2, 3

Jianxiong Xiao, James Hays, Krista A. Ehinger, Aude Oliva, and Antonio Torralba. Sun database: Large-scale scene recognition from abbey to zoo. In Proc. CVPR, 2010. 5

Lijun Yin, Xiaochen Chen, Yi Sun, Tony Worm, and Michael Reale. A high-resolution 3d dynamic facial expression database. In Proc. Int. Conf. Autom. Face and Gesture Recog., 2008. 5

Matthew D. Zeiler, Graham W. Taylor, and Rob Fergus. Adaptive deconvolutional networks for mid and high level feature learning. In Proc. ICCV, 2011. 11

Ruo Zhang, Ping-Sing Tsai, James Edwin Cryer, and Mubarak Shah. Shape-from-shading: a survey. IEEE PAMI, 1999. 2, 3

Weiwei Zhang, Jian Sun, and Xiaoou Tang. Cat head detection - how to effectively exploit shape and texture features. In Proc. ECCV, 2008. 5, 7, 12

Xing Zhang, Lijun Yin, Jeffrey F. Cohn, Shaun Canavan, Michael Reale, Andy Horowitz, Peng Liu, and Jeffrey M. Girard. Bp4d-spontaneous: a high-resolution spontaneous 3d dynamic facial expression database. Image and Vision Computing, 32(10):692–706, 2014. 5

Tinghui Zhou, Matthew Brown, Noah Snavely, and David G. Lowe. Unsupervised learning of depth and ego-motion from video. In Proc. CVPR, 2017. 2, 3

Jun-Yan Zhu, Zhoutong Zhang, Chengkai Zhang, Jiajun Wu, Antonio Torralba, Joshua B. Tenenbaum, and William T. Freeman. Visual object networks: Image generation with disentangled 3D representations. In NeurIPS, 2018. 3
数据免责声明
页面数据均来自互联网公开来源、合作出版商和通过AI技术自动分析结果,我们不对页面数据的有效性、准确性、正确性、可靠性、完整性和及时性做出任何承诺和保证。若有疑问,可以通过电子邮件方式联系我们:report@aminer.cn