AI helps you reading Science
AI generates interpretation videos
AI extracts and analyses the key points of the paper to generate videos automatically
---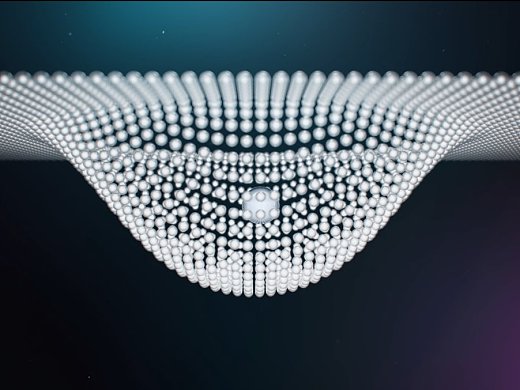 AI Traceability
AI parses the academic lineage of this thesis
---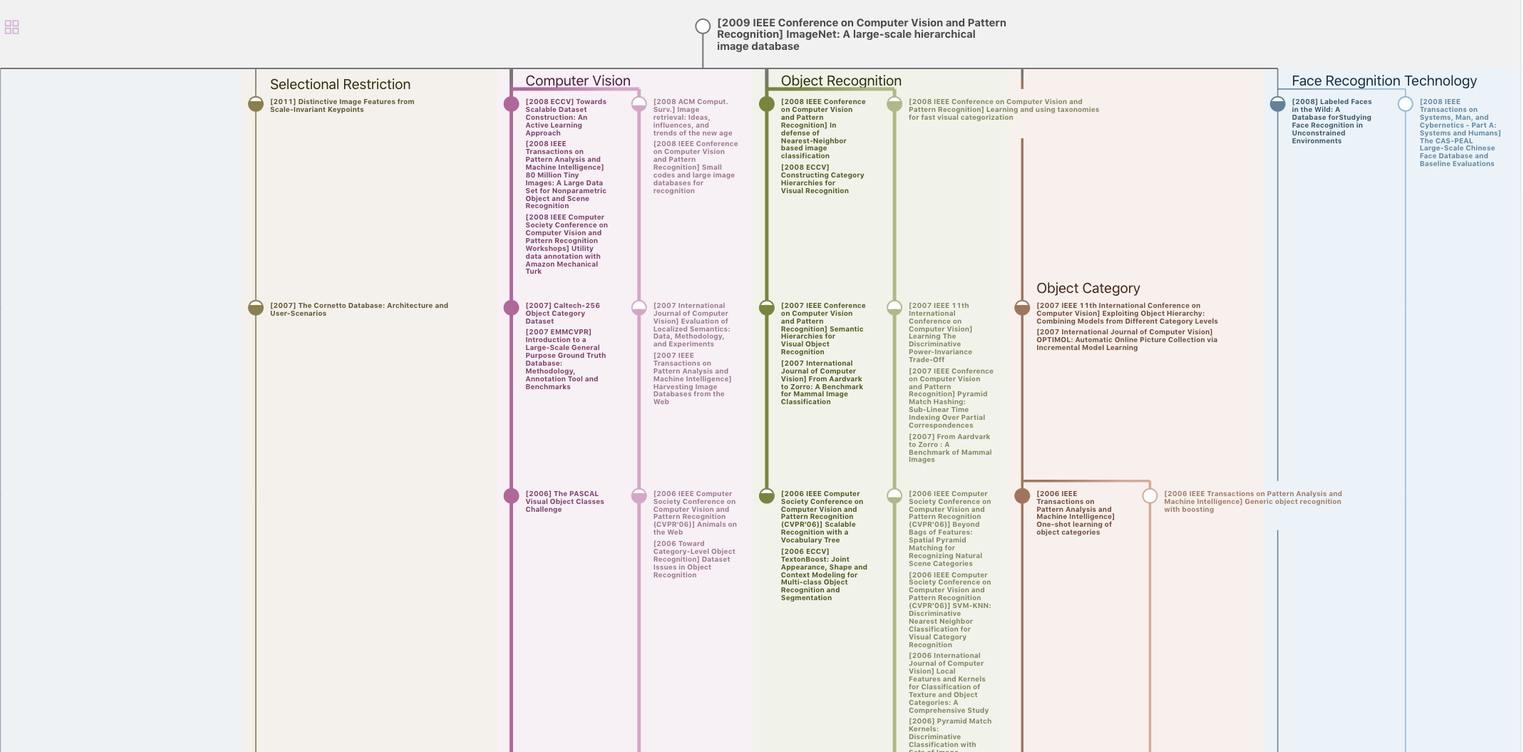 AI Insight
AI extracts a summary of this paper
---
We proposed a novel multi-view multi-stage framework for pose and shape estimation
Shape-Aware Human Pose and Shape Reconstruction Using Multi-View Images.

ICCV, pp.4351-4361, (2019)

Abstract

We propose a scalable neural network framework to reconstruct the 3D mesh of a human body from multi-view images, in the subspace of the SMPL model. Use of multi-view images can significantly reduce the projection ambiguity of the problem, increasing the reconstruction accuracy of the 3D human body under clothing. Our experiments show t...

More

0
Human body reconstruction, consisting of pose and shape estimation, has been widely studied in a variety of areas, including digital surveillance, computer animation, special effects, and virtual/augmented environments.
The authors propose a practical method that can estimate body pose and shape directly from a small set of images taken at several different view angles, which can be adopted in many applications, such as Virtual Try-On. Compared to existing scanning-based reconstruction, ours is much easier to use.
The authors' framework is flexible in the number of images used, which considerably extends its applicability
Human body reconstruction, consisting of pose and shape estimation, has been widely studied in a variety of areas, including digital surveillance, computer animation, special effects, and virtual/augmented environments
We evaluated the original test set, which consists of single-view images
We proposed a novel multi-view multi-stage framework for pose and shape estimation
We introduced a physically-based synthetic data generation pipeline to enrich the training data, which is very helpful for shape estimation and regularization of end effectors that traditional datasets do not capture
HMR Ours Ours

MPJPE w/ syn. training

MPJPE w/o syn. training

PCK/AUC/MPJPE w/ syn. training 86/49/89 88/52/84 95/63/62

PCK/AUC/MPJPE w/o syn. training

88/52/83 87/52/85 95/65/59

6.1.2 Shape Estimation

To the best of the knowledge, there is no publicly available dataset that provides images with the captured human body mesh or other representation among a sufficiently diverse set of human shapes.
Other than MPJPE for joint accuracy, the authors use the Hausdorff distance between two meshes to capture the shape difference to the ground-truth.
It is observed that single-view results are affected by the "occluded sitting" case, while the multi-view input can largely reduce the error.
The reason why HMR is not impacted is that they uniformly output average human shapes for all input images.
Its accuracy largely depends on the initial guess
It resulted in a large amount of errors on the "sitting" case.
By incorporating more views using the network model, the estimation can be considerably improved, indicating that the model using multi-view images is more robust to occlusion than with a single-view image as input
The authors use the standard test set in Human3.6M and the validation set of MPI INF 3DHP to show the performance gain by introducing multi-view input.
Since no publicly available dataset has ground-truth shape parameters or mesh data, or data contains significantly different shapes from those within the normal range of BMI, the authors test the model against prior work using the synthetic test set.
The authors' method does not assume prior knowledge of the camera calibration so the prediction may have a scale difference compared to the ground-truth.
To make a fair comparison against other methods, the authors report the metrics after a rigid alignment, following [19].
The authors report the metrics before rigid alignment in the appendix
The authors proposed a novel multi-view multi-stage framework for pose and shape estimation.
The authors introduced a physically-based synthetic data generation pipeline to enrich the training data, which is very helpful for shape estimation and regularization of end effectors that traditional datasets do not capture.
Experiments have shown that the trained model can provide good pose estimation as state-of-the-art using single-view images, while providing considerable improvement on pose estimation using multiview inputs and a better shape estimation across all datasets.
With the recent progress in image style transfer using GAN [27], a promising direction is to transfer the synthetic result to more realistic images to further improve the learning result
Introduction:

Human body reconstruction, consisting of pose and shape estimation, has been widely studied in a variety of areas, including digital surveillance, computer animation, special effects, and virtual/augmented environments.
The authors propose a practical method that can estimate body pose and shape directly from a small set of images taken at several different view angles, which can be adopted in many applications, such as Virtual Try-On. Compared to existing scanning-based reconstruction, ours is much easier to use.
The authors' framework is flexible in the number of images used, which considerably extends its applicability

Methods:

HMR Ours Ours

MPJPE w/ syn. training

MPJPE w/o syn. training

PCK/AUC/MPJPE w/ syn. training 86/49/89 88/52/84 95/63/62

PCK/AUC/MPJPE w/o syn. training

88/52/83 87/52/85 95/65/59

6.1.2 Shape Estimation

To the best of the knowledge, there is no publicly available dataset that provides images with the captured human body mesh or other representation among a sufficiently diverse set of human shapes.
Other than MPJPE for joint accuracy, the authors use the Hausdorff distance between two meshes to capture the shape difference to the ground-truth.
It is observed that single-view results are affected by the "occluded sitting" case, while the multi-view input can largely reduce the error.
The reason why HMR is not impacted is that they uniformly output average human shapes for all input images.
Its accuracy largely depends on the initial guess
It resulted in a large amount of errors on the "sitting" case.
By incorporating more views using the network model, the estimation can be considerably improved, indicating that the model using multi-view images is more robust to occlusion than with a single-view image as input

Results:

The authors use the standard test set in Human3.6M and the validation set of MPI INF 3DHP to show the performance gain by introducing multi-view input.
Since no publicly available dataset has ground-truth shape parameters or mesh data, or data contains significantly different shapes from those within the normal range of BMI, the authors test the model against prior work using the synthetic test set.
The authors' method does not assume prior knowledge of the camera calibration so the prediction may have a scale difference compared to the ground-truth.
To make a fair comparison against other methods, the authors report the metrics after a rigid alignment, following [19].
The authors report the metrics before rigid alignment in the appendix

Conclusion:

The authors proposed a novel multi-view multi-stage framework for pose and shape estimation.
The authors introduced a physically-based synthetic data generation pipeline to enrich the training data, which is very helpful for shape estimation and regularization of end effectors that traditional datasets do not capture.
Experiments have shown that the trained model can provide good pose estimation as state-of-the-art using single-view images, while providing considerable improvement on pose estimation using multiview inputs and a better shape estimation across all datasets.
With the recent progress in image style transfer using GAN [27], a promising direction is to transfer the synthetic result to more realistic images to further improve the learning result
Table1: Comparison results on Human3.6M using MPJPE. Smaller errors implies higher accuracy
Table2: Comparison results on MPI INF 3DHP in PCK/AUC/ MPJPE. Better results have higher PCK/AUC and lower MPJPE
Table3: Comparison results on our synthetic dataset in MPJPE/Hausdorff Distance(HD). Better results have lower values
Table4: Comparison on Human3.6M with other multi-view methods. Our method has comparable performance with previous work even without the assistance of camera calibration or temporal information. PA stands for Procrustes Aligned results for ours
Table5: Comparison results on tape-measured data using average relative errors (lower the better)
Table6: Results on MPI INF 3DHP, validation set, before Procrustes aligment
Table7: Results on MPI INF 3DHP, test set. The results of [<a class="ref-link" id="c19" href="#r19">19</a>] are tested on cropped images by Mask-RCNN [<a class="ref-link" id="c14" href="#r14">14</a>] so the values have minor difference than their reported ones. Only single view is available in this dataset
Table8: Results on Human3.6M. Our method results in smaller reconstruction errors compared to HMR [<a class="ref-link" id="c19" href="#r19">19</a>]. * indicates methods that output both 3D joints and shapes
Table9: Percentages of errors in common measurements of the human body under various lighting conditions using single-view vs. multiview images. The multi-view model performs significantly better in estimating measurements of chest, waist, and hip, and is more robust, given variations in lighting and partial occlusion
Table10: Evaluation on an unseen single-view dataset: 3D People in the Wild. Values are mean joint error for pose and mean vertex error with ground-truth pose. We have smaller error than Alldieck et al
Download tables as Excel
In this section, we survey recent works on human body pose and shape estimation, neural network techniques, and other related work that make use of synthetic data.

2.1. Human Body Pose and Shape Recovering

Human body recovery has gained substantial interest due to its importance in a large variety of applications, such as virtual environments, computer animation, and garment modeling. However, the problem itself is naturally ambiguous, given limited input and occlusion. Previous works reduce this ambiguity using different assumptions and input data. They consist of four main categories: pose from images, pose and shape from images under tight clothing, scanned meshes, and images with loose clothing. Pose From Images. Inferring 2D or 3D poses in images of one or more people is a popular topic in Computer Vision and has been extensively studied [31, 42, 43, 54, 55]. We refer to a recent work, VNect by Mehta et al [26] that is able to identify human 3D poses from RGB images in real time using a CNN. By comparison, our method estimates the pose and shape parameters at the same time, recovering the entire human body mesh rather than only the skeleton.
This work is supported by National Science Foundation and Elizabeth S
Thiemo Alldieck, Marcus Magnor, Bharat Lal Bhatnagar, Christian Theobalt, and Gerard Pons-Moll. Learning to reconstruct people in clothing from a single rgb camera. In Proceedings of the IEEE Conference on Computer Vision and Pattern Recognition, pages 1175–1186, 2019. 3, 14

Alexandru O Balan and Michael J Black. The naked truth: Estimating body shape under clothing. In European Conference on Computer Vision, pages 15–29. Springer, 2008. 2

Alexandru O Balan, Leonid Sigal, Michael J Black, James E Davis, and Horst W Haussecker. Detailed human shape and pose from images. In Computer Vision and Pattern Recognition, 2007. CVPR'07. IEEE Conference on, pages 1–8. IEEE, 2007. 2

Federica Bogo, Angjoo Kanazawa, Christoph Lassner, Peter Gehler, Javier Romero, and Michael J Black. Keep it smpl: Automatic estimation of 3d human pose and shape from a single image. In European Conference on Computer Vision, pages 561–578. Springer, 2016. 2

Wenzheng Chen, Huan Wang, Yangyan Li, Hao Su, Zhenhua Wang, Changhe Tu, Dani Lischinski, Daniel Cohen-Or, and Baoquan Chen. Synthesizing training images for boosting human 3d pose estimation. In 3D Vision (3DV), 2016 Fourth International Conference on, pages 479–488. IEEE, 2016. 3

Yu Chen, Tae-Kyun Kim, and Roberto Cipolla. Inferring 3d shapes and deformations from single views. In European Conference on Computer Vision, pages 300–313. Springer, 2010. 2

Christopher B Choy, Danfei Xu, JunYoung Gwak, Kevin Chen, and Silvio Savarese. 3d-r2n2: A unified approach for single and multi-view 3d object reconstruction. In European conference on computer vision, pages 628–644. Springer, 2016. 3

Rishabh Dabral, Anurag Mundhada, Uday Kusupati, Safeer Afaque, Abhishek Sharma, and Arjun Jain. Learning 3d human pose from structure and motion. In Proceedings of the European Conference on Computer Vision (ECCV), pages 668–683, 2018. 13

Endri Dibra, Himanshu Jain, Cengiz Oztireli, Remo Ziegler, and Markus Gross. Hs-nets: Estimating human body shape from silhouettes with convolutional neural networks. In 3D Vision (3DV), 2016 Fourth International Conference on, pages 108–117. IEEE, 2016. 2

Peng Guan, Alexander Weiss, Alexandru O Balan, and Michael J Black. Estimating human shape and pose from a single image. In Computer Vision, 2009 IEEE 12th International Conference on, pages 1381–1388. IEEE, 2009. 2

Nils Hasler, Hanno Ackermann, Bodo Rosenhahn, Thorsten Thormahlen, and Hans-Peter Seidel. Multilinear pose and body shape estimation of dressed subjects from image sets. In Computer Vision and Pattern Recognition (CVPR), 2010 IEEE Conference on, pages 1823–1830. IEEE, 2010. 2

Nils Hasler, Carsten Stoll, Bodo Rosenhahn, Thorsten Thormahlen, and Hans-Peter Seidel. Estimating body shape of dressed humans. Computers & Graphics, 33(3):211–216, 2009. 2

Kaiming He, Georgia Gkioxari, Piotr Dollar, and Ross B. Girshick. Mask R-CNN. CoRR, abs/1703.06870, 2017. 12

Kaiming He, Xiangyu Zhang, Shaoqing Ren, and Jian Sun. Deep residual learning for image recognition. In Proceedings of the IEEE conference on computer vision and pattern recognition, pages 770–778, 2016. 3, 4

Kaiming He, Xiangyu Zhang, Shaoqing Ren, and Jian Sun. Identity mappings in deep residual networks. In European conference on computer vision, pages 630–645. Springer, 205

Catalin Ionescu, Dragos Papava, Vlad Olaru, and Cristian Sminchisescu. Human3. 6m: Large scale datasets and predictive methods for 3d human sensing in natural environments. IEEE transactions on pattern analysis and machine intelligence, 36(7):1325–1339, 2014. 5

Arjun Jain, Thorsten Thormahlen, Hans-Peter Seidel, and Christian Theobalt. Moviereshape: Tracking and reshaping of humans in videos. In ACM Transactions on Graphics (TOG), volume 29, page 148. ACM, 2010. 2

Angjoo Kanazawa, Michael J. Black, David W. Jacobs, and Jitendra Malik. End-to-end recovery of human shape and pose. In Computer Vision and Pattern Regognition (CVPR), 2018. 2, 3, 5, 6, 7, 8, 12, 13, 14

Nikos Kolotouros, Georgios Pavlakos, and Kostas Daniilidis. Convolutional mesh regression for single-image human shape reconstruction. In Proceedings of the IEEE Conference on Computer Vision and Pattern Recognition, pages 4501–4510, 2019. 3, 13

Christoph Lassner, Javier Romero, Martin Kiefel, Federica Bogo, Michael J Black, and Peter V Gehler. Unite the people: Closing the loop between 3d and 2d human representations. In IEEE Conf. on Computer Vision and Pattern Recognition (CVPR), volume 2, page 3, 2017. 2

Tsung-Yi Lin, Michael Maire, Serge Belongie, James Hays, Pietro Perona, Deva Ramanan, Piotr Dollar, and C Lawrence Zitnick. Microsoft coco: Common objects in context. In European conference on computer vision, pages 740–755. Springer, 2014. 5

Matthew Loper, Naureen Mahmood, Javier Romero, Gerard Pons-Moll, and Michael J Black. Smpl: A skinned multiperson linear model. ACM Transactions on Graphics (TOG), 34(6):248, 2015. 1, 2, 3, 4, 5

Dushyant Mehta, Helge Rhodin, Dan Casas, Pascal Fua, Oleksandr Sotnychenko, Weipeng Xu, and Christian Theobalt. Monocular 3d human pose estimation in the wild using improved cnn supervision. In 3D Vision (3DV), 2017 Fifth International Conference on. IEEE, 2017. 5

Dushyant Mehta, Helge Rhodin, Dan Casas, Pascal Fua, Oleksandr Sotnychenko, Weipeng Xu, and Christian Theobalt. Monocular 3d human pose estimation in the wild using improved cnn supervision. In 3D Vision (3DV), 2017 International Conference on, pages 506–516. IEEE, 2017. 6, 13

Dushyant Mehta, Srinath Sridhar, Oleksandr Sotnychenko, Helge Rhodin, Mohammad Shafiei, Hans-Peter Seidel, Weipeng Xu, Dan Casas, and Christian Theobalt. Vnect: Real-time 3d human pose estimation with a single rgb camera. ACM Transactions on Graphics (TOG), 36(4):44, 2017. 2, 13

Franziska Mueller, Florian Bernard, Oleksandr Sotnychenko, Dushyant Mehta, Srinath Sridhar, Dan Casas, and Christian Theobalt. Ganerated hands for real-time 3d hand tracking from monocular rgb. In Proceedings of the IEEE Conference on Computer Vision and Pattern Recognition, pages 49–59, 2018. 8

Rahul Narain, Armin Samii, and James F O'Brien. Adaptive anisotropic remeshing for cloth simulation. ACM transactions on graphics (TOG), 31(6):152, 2012. 6

Juan Carlos Nunez, Raul Cabido, Jose F Velez, Antonio S Montemayor, and Juan Jose Pantrigo. Multiview 3d human pose estimation using improved least-squares and lstm networks. Neurocomputing, 323:335–343, 2019. 3, 8

Mohamed Omran, Christoph Lassner, Gerard Pons-Moll, Peter Gehler, and Bernt Schiele. Neural body fitting: Unifying deep learning and model based human pose and shape estimation. In 2018 International Conference on 3D Vision (3DV), pages 484–494. IEEE, 2018. 3, 13

Georgios Pavlakos, Xiaowei Zhou, Konstantinos G Derpanis, and Kostas Daniilidis. Coarse-to-fine volumetric prediction for single-image 3d human pose. In Computer Vision and Pattern Recognition (CVPR), 2017 IEEE Conference on, pages 1263–1272. IEEE, 2017. 2, 13

Georgios Pavlakos, Xiaowei Zhou, Konstantinos G Derpanis, and Kostas Daniilidis. Harvesting multiple views for marker-less 3d human pose annotations. In Proceedings of the IEEE conference on computer vision and pattern recognition, pages 6988–6997, 2017. 3, 8

Georgios Pavlakos, Luyang Zhu, Xiaowei Zhou, and Kostas Daniilidis. Learning to estimate 3d human pose and shape from a single color image. In Proceedings of the IEEE Conference on Computer Vision and Pattern Recognition, pages 459–468, 2018. 3, 13

Gerard Pons-Moll, Sergi Pujades, Sonny Hu, and Michael J Black. Clothcap: Seamless 4d clothing capture and retargeting. ACM Transactions on Graphics (TOG), 36(4):73, 2017. 2

Helge Rhodin, Nadia Robertini, Dan Casas, Christian Richardt, Hans-Peter Seidel, and Christian Theobalt. General automatic human shape and motion capture using volumetric contour cues. In European conference on computer vision, pages 509–526. Springer, 2016. 8

Helge Rhodin, Mathieu Salzmann, and Pascal Fua. Unsupervised geometry-aware representation for 3d human pose estimation. In Proceedings of the European Conference on Computer Vision (ECCV), pages 750–767, 2018. 3, 8

Kathleen M Robinette, Sherri Blackwell, Hein Daanen, Mark Boehmer, and Scott Fleming. Civilian american and european surface anthropometry resource (caesar), final report. volume 1. summary. Technical report, SYTRONICS INC DAYTON OH, 2002. 3

Gregory Rogez, Philippe Weinzaepfel, and Cordelia Schmid. Lcr-net: Localization-classification-regression for human pose. In CVPR 2017-IEEE Conference on Computer Vision & Pattern Recognition, 2017. 13

Hosnieh Sattar, Gerard Pons-Moll, and Mario Fritz. Fashion is taking shape: Understanding clothing preference based on body shape from online sources. In 2019 IEEE Winter Conference on Applications of Computer Vision (WACV), pages 968–977. IEEE, 2019. 3

Xiao Sun, Jiaxiang Shang, Shuang Liang, and Yichen Wei. Compositional human pose regression. In The IEEE International Conference on Computer Vision (ICCV), volume 2, page 7, 2017. 13

J Tan, Ignas Budvytis, and Roberto Cipolla. Indirect deep structured learning for 3d human body shape and pose prediction. In BMVC, volume 3, page 6, 2017. 2

Bugra Tekin, Pablo Marquez Neila, Mathieu Salzmann, and Pascal Fua. Learning to fuse 2d and 3d image cues for monocular body pose estimation. In International Conference on Computer Vision (ICCV), number EPFL-CONF230311, 2017. 2

Denis Tome, Christopher Russell, and Lourdes Agapito. Lifting from the deep: Convolutional 3d pose estimation from a single image. CVPR 2017 Proceedings, pages 2500– 2509, 2017. 2, 13

Denis Tome, Matteo Toso, Lourdes Agapito, and Chris Russell. Rethinking pose in 3d: Multi-stage refinement and recovery for markerless motion capture. In 2018 International Conference on 3D Vision (3DV), pages 474–483. IEEE, 2018. 3, 8

Matthew Trumble, Andrew Gilbert, Adrian Hilton, and John Collomosse. Deep autoencoder for combined human pose estimation and body model upscaling. In Proceedings of the European Conference on Computer Vision (ECCV), pages 784–800, 2018. 3, 8

Matthew Trumble, Andrew Gilbert, Charles Malleson, Adrian Hilton, and John Collomosse. Total capture: 3d human pose estimation fusing video and inertial sensors. In Proceedings of 28th British Machine Vision Conference, pages 1–13, 2017. 3, 8

Hsiao-Yu Tung, Hsiao-Wei Tung, Ersin Yumer, and Katerina Fragkiadaki. Self-supervised learning of motion capture. In Advances in Neural Information Processing Systems, pages 5236–5246, 2017. 2

Gul Varol, Duygu Ceylan, Bryan Russell, Jimei Yang, Ersin Yumer, Ivan Laptev, and Cordelia Schmid. Bodynet: Volumetric inference of 3d human body shapes. In Proceedings of the European Conference on Computer Vision (ECCV), pages 20–36, 2018. 3, 8

Gul Varol, Javier Romero, Xavier Martin, Naureen Mahmood, Michael J Black, Ivan Laptev, and Cordelia Schmid. Learning from synthetic humans. In 2017 IEEE Conference on Computer Vision and Pattern Recognition (CVPR 2017), 2017. 3

Stefanie Wuhrer, Leonid Pishchulin, Alan Brunton, Chang Shu, and Jochen Lang. Estimation of human body shape and posture under clothing. Computer Vision and Image Understanding, 127:31–42, 2014. 2

Jinlong Yang, Jean-Sebastien Franco, Franck HetroyWheeler, and Stefanie Wuhrer. Estimation of human body shape in motion with wide clothing. In European Conference on Computer Vision, pages 439–454.

Shan Yang, Junbang Liang, and Ming C Lin. Learning-based cloth material recovery from video. In Proceedings of the IEEE Conference on Computer Vision and Pattern Recognition, pages 4383–4393, 2017. 3

Chao Zhang, Sergi Pujades, Michael Black, and Gerard Pons-Moll. Detailed, accurate, human shape estimation from clothed 3d scan sequences. In IEEE Conference on Computer Vision and Pattern Recognition (CVPR), volume 2, 2017. 2

Xingyi Zhou, Qixing Huang, Xiao Sun, Xiangyang Xue, and Yichen Wei. Weaklysupervised transfer for 3d human pose estimation in the wild. In IEEE International Conference on Computer Vision, volume 206, page 3, 2017. 2

Xingyi Zhou, Xiao Sun, Wei Zhang, Shuang Liang, and Yichen Wei. Deep kinematic pose regression. In European Conference on Computer Vision, pages 186–201. Springer, 2016. 2, 13