AI帮你理解科学
AI 生成解读视频
AI抽取解析论文重点内容自动生成视频
---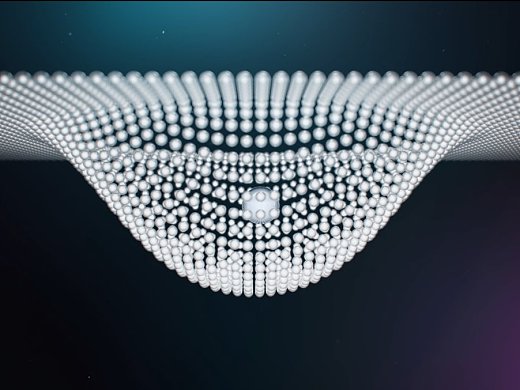 AI 溯源
AI解析本论文相关学术脉络
---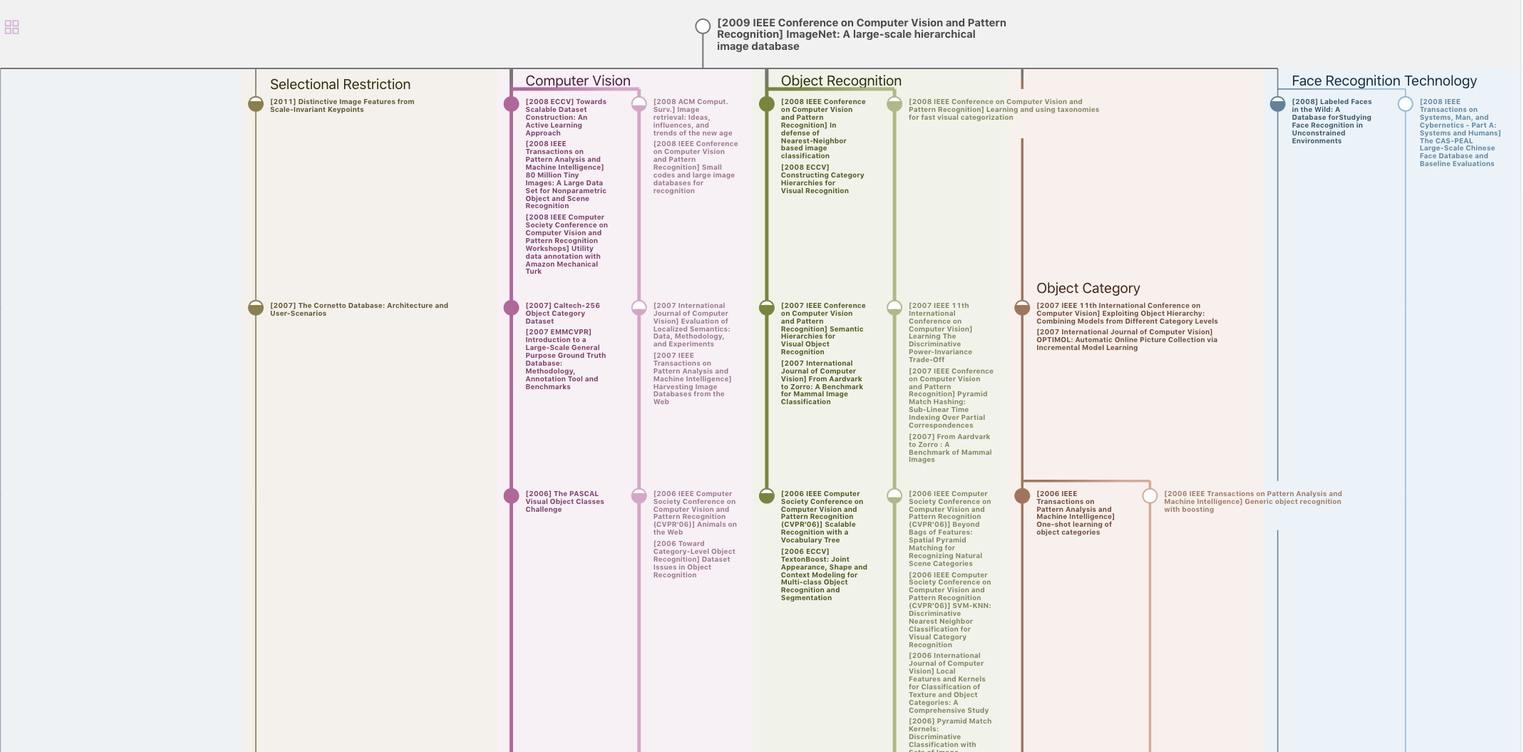 AI 精读
AI抽取本论文的概要总结
---
This work demonstrates the effectiveness of GPT-2 for conversational query rewriting
Few-Shot Generative Conversational Query Rewriting

SIGIR '20: The 43rd International ACM SIGIR conference on research and development in Information Re..., pp.1933-1936, (2020)

摘要

Conversational query rewriting aims to reformulate a concise conversational query to a fully specified, context-independent query that can be effectively handled by existing information retrieval systems. This paper presents a few-shot generative approach to conversational query rewriting. We develop two methods, based on rules and self-s...

更多

0
Recent advances in deep learning and text understanding facilitate the transition of information retrieval systems from keyword-based queries and "ten-blue" links to more conversational experiences.
Q1 Tell the author about the Bronze Age collapse.
What is the evidence for the Bronze Age collapse?
The possible causes of the Bronze Age collapse?.
A signature of Conversational IR is its multi-round interactions with the user, an opportunity to understand and assist with more complex tasks and a challenge to query understanding.
The user begins with a fully specified query (Q1), but quickly starts to use references (Q2) and omissions (Q3), which is very different from typical keyword-based search sessions
Recent advances in deep learning and text understanding facilitate the transition of information retrieval systems from keyword-based queries and "ten-blue" links to more conversational experiences
The overall Results in TREC Conversational Assistance Track (CAsT) are presented in Table 2
In the few-shot setting, GPT-2 trained with CV already outperforms the best CAsT auto runs, pgbert and CFDA
The improvement is mainly attributed to better query rewriting: our simple BERT ranker, when using Oracle queries, is less effective than pgbert and CFDA teams' manual runs; they obtained 0.57+ NDCG@3, compared to ours 0.544 [1]
This work demonstrates the effectiveness of GPT-2 for conversational query rewriting
Fine-tuned using weak supervision data generated by rules or a handful of manual rewriting labels, our GPT-2 query rewriter is able to create new state-of-the-art on the TREC CAsT conversational search benchmark—outperforming previous methods including query expansion, contextual ranking, and coreference resolution, many of which use large-scale pre-trained models and deep neural networks
Method TREC CAsT Auto Runs

clacBase* pgbert* CFDA_CLIP_RUN7*

BLEU-2 NDCG@3 QA-ROUGE

CAsT Queries Original AllenNLP Coref w/o sw AllenNLP Coref w/ sw Oracle

Zero-Shot Rewriter GPT-2 Raw MARCO Raw Rule-Based

Few-Shot Rewriter Rule-Based + CV w/o PLM Self-Learn CV Rule-Based + CV Self-Learn + CV

0.151 0.263 0.280 0.291 0.291 around ten conversational queries.
Zero-Shot Rewriter GPT-2 Raw MARCO Raw Rule-Based.
0.151 0.263 0.280 0.291 0.291 around ten conversational queries.
The task is to retrieve and rank relevant passages for each query in S from the MS MARCO passage collection and TREC Complex Answer corpora.
Standard TREC relevance judgments are provided.
CAsT provides official manually rewritten queries for 50 conversational topics [1].
The authors manually label answer text for TREC CAsT questions and evaluate question answering result.2
The authors evaluate the effectiveness of the query rewriter in conversational search and analyzes the behavior of GPT-2.

5.1 Conversational Search Accuracy

The overall Results in TREC CAsT are presented in Table 2.
The authors evaluate the effectiveness of the query rewriter in conversational search and analyzes the behavior of GPT-2.
In the few-shot setting, GPT-2 trained with CV already outperforms the best CAsT auto runs, pgbert and CFDA.
The improvement is mainly attributed to better query rewriting: the simple BERT ranker, when using Oracle queries, is less effective than pgbert and CFDA teams' manual runs; they obtained 0.57+ NDCG@3, compared to ours 0.544 [1].
The authors' query rewriter maintains a stable accuracy in later turns, as shown in Fig. 1b, which indicates that the rewriter effectively captures the multi-turn context as the conversation proceeds
This work demonstrates the effectiveness of GPT-2 for conversational query rewriting.
Fine-tuned using weak supervision data generated by rules or a handful of manual rewriting labels, the GPT-2 query rewriter is able to create new state-of-the-art on the TREC CAsT conversational search benchmark—outperforming previous methods including query expansion, contextual ranking, and coreference resolution, many of which use large-scale pre-trained models and deep neural networks
Introduction:

Recent advances in deep learning and text understanding facilitate the transition of information retrieval systems from keyword-based queries and "ten-blue" links to more conversational experiences.
Q1 Tell the author about the Bronze Age collapse.
What is the evidence for the Bronze Age collapse?
The possible causes of the Bronze Age collapse?.
A signature of Conversational IR is its multi-round interactions with the user, an opportunity to understand and assist with more complex tasks and a challenge to query understanding.
The user begins with a fully specified query (Q1), but quickly starts to use references (Q2) and omissions (Q3), which is very different from typical keyword-based search sessions

Methods:

Method TREC CAsT Auto Runs

clacBase* pgbert* CFDA_CLIP_RUN7*

BLEU-2 NDCG@3 QA-ROUGE

CAsT Queries Original AllenNLP Coref w/o sw AllenNLP Coref w/ sw Oracle

Zero-Shot Rewriter GPT-2 Raw MARCO Raw Rule-Based

Few-Shot Rewriter Rule-Based + CV w/o PLM Self-Learn CV Rule-Based + CV Self-Learn + CV

0.151 0.263 0.280 0.291 0.291 around ten conversational queries.
Zero-Shot Rewriter GPT-2 Raw MARCO Raw Rule-Based.
0.151 0.263 0.280 0.291 0.291 around ten conversational queries.
The task is to retrieve and rank relevant passages for each query in S from the MS MARCO passage collection and TREC Complex Answer corpora.
Standard TREC relevance judgments are provided.
CAsT provides official manually rewritten queries for 50 conversational topics [1].
The authors manually label answer text for TREC CAsT questions and evaluate question answering result.2

Results:

The authors evaluate the effectiveness of the query rewriter in conversational search and analyzes the behavior of GPT-2.

5.1 Conversational Search Accuracy

The overall Results in TREC CAsT are presented in Table 2.
The authors evaluate the effectiveness of the query rewriter in conversational search and analyzes the behavior of GPT-2.
In the few-shot setting, GPT-2 trained with CV already outperforms the best CAsT auto runs, pgbert and CFDA.
The improvement is mainly attributed to better query rewriting: the simple BERT ranker, when using Oracle queries, is less effective than pgbert and CFDA teams' manual runs; they obtained 0.57+ NDCG@3, compared to ours 0.544 [1].
The authors' query rewriter maintains a stable accuracy in later turns, as shown in Fig. 1b, which indicates that the rewriter effectively captures the multi-turn context as the conversation proceeds

Conclusion:

This work demonstrates the effectiveness of GPT-2 for conversational query rewriting.
Fine-tuned using weak supervision data generated by rules or a handful of manual rewriting labels, the GPT-2 query rewriter is able to create new state-of-the-art on the TREC CAsT conversational search benchmark—outperforming previous methods including query expansion, contextual ranking, and coreference resolution, many of which use large-scale pre-trained models and deep neural networks
Table1: A Conversational Search Example in TREC CAsT
Table2: Overall Results on TREC CAsT 2019 Conversational Search Task. * marks scores from [<a class="ref-link" id="c1" href="#r1">1</a>]. All our runs use the same ranking model. BLEU-2 are compared with Oracle Queries. QA-ROUGE evaluates the answer quality
Table3: GPT-2 Query Rewrites on CAsT Topic 31 and 64
Download tables as Excel
This work is supported by the National Key Research and Development Program of China (No 2018YFB1004503) and the National Natural Science Foundation of China (NSFC No 61732008, 61532010)
Jeff Dalton, Chenyan Xiong, and Jamie Callan. 2019. CAsT 2019: The Conversational Assistance Track Overview. In TREC 2019. NIST.

Jacob Devlin, Ming-Wei Chang, Kenton Lee, and Kristina Toutanova. 2019. BERT: Pre-training of Deep Bidirectional Transformers for Language Understanding. In Proceedings of NAACL 2019.

R. Nogueira and K. Cho. 2019. Passage Re-ranking with BERT. ArXiv abs/1901.04085 (2019).

Alec Radford, Jeff Wu, Rewon Child, David Luan, Dario Amodei, and Ilya Sutskever. 2019. Language Models are Unsupervised Multitask Learners. (2019).

Svitlana Vakulenko, Shayne Longpre, Zhucheng Tu, and Raviteja Anantha. 2020. Question Rewriting for Conversational Question Answering. ArXiv abs/2004.14652 (2020).
数据免责声明
页面数据均来自互联网公开来源、合作出版商和通过AI技术自动分析结果,我们不对页面数据的有效性、准确性、正确性、可靠性、完整性和及时性做出任何承诺和保证。若有疑问,可以通过电子邮件方式联系我们:report@aminer.cn