AI helps you reading Science
AI generates interpretation videos
AI extracts and analyses the key points of the paper to generate videos automatically
---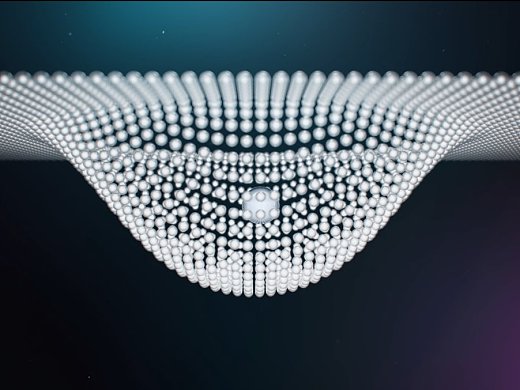 AI Traceability
AI parses the academic lineage of this thesis
---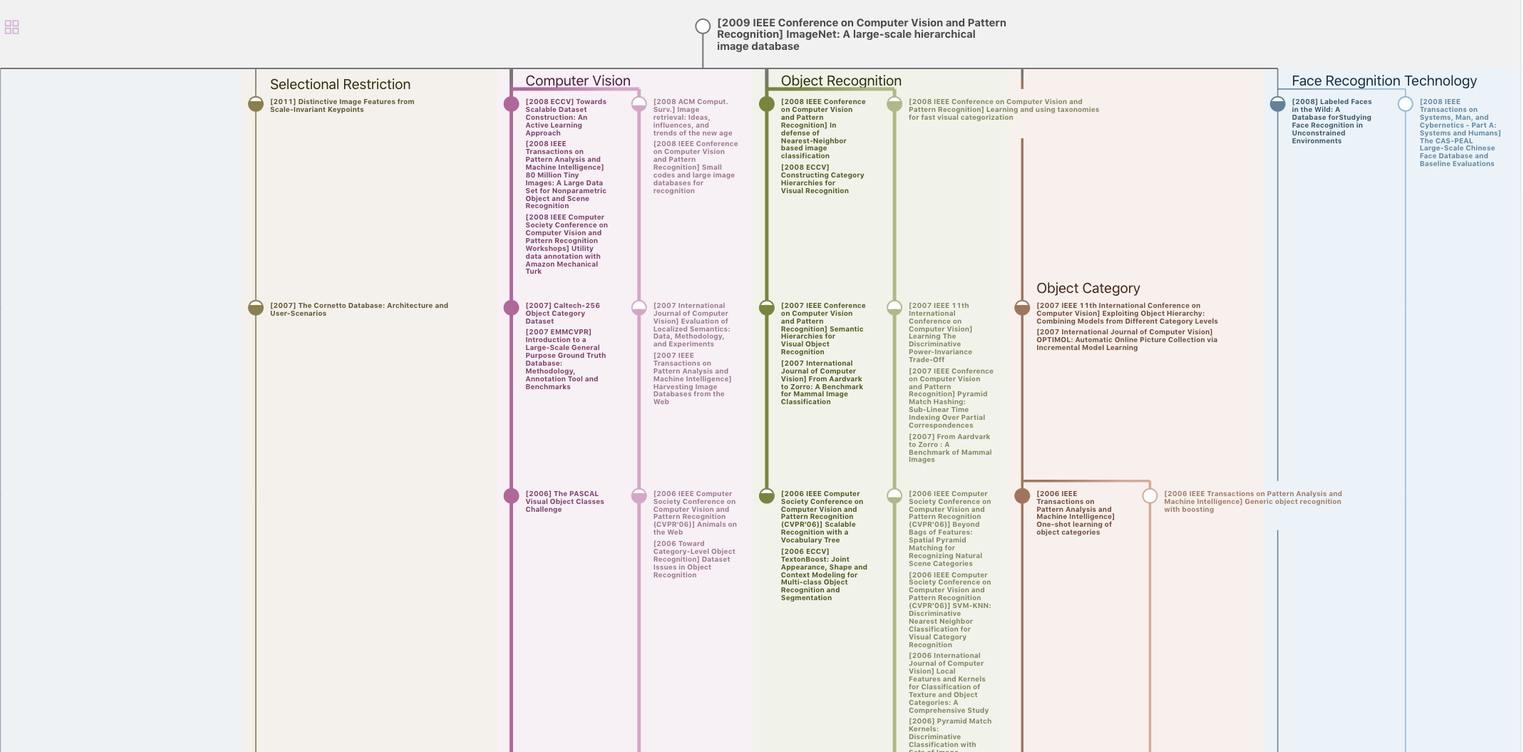 AI Insight
AI extracts a summary of this paper
---
Inspired by human learning from the learning history, we study a novel metric, "dynamic instance hardness ", which evaluates the hardness of a sample by using a running mean of an instantaneous hardness metric over training history
Curriculum Learning by Dynamic Instance Hardness

NIPS 2020, (2020)

Abstract

A good teacher can adjust the curriculum based on students' learning history. By analogy, in this paper, we study the dynamics of a deep neural network's (DNN) performance on individual samples during its learning process. The observed properties allow us to develop an adaptive curriculum that leads to faster learning of more accurate mod...

More

0
A curriculum plays an important role in human learning.
In machine learning, instead of training the model with a random sequence of data, recent work in curriculum learning (CL) [4, 25, 17, 52, 13] shows that manipulating the sequence of training data can improve both training efficiency and model accuracy.
Inspired by human learning curricula, a schedule of training samples is constructed, sometimes combining with other criteria.
As exhibited in previous work, CL can help to avoid local minima, improve the training efficiency, and can lead to better generalization performance
A curriculum plays an important role in human learning
Inspired by human learning from the learning history, we study a novel metric, "dynamic instance hardness (DIH)", which evaluates the hardness of a sample by using a running mean of an instantaneous hardness metric over training history
We find that DIH is a powerful tool to study the learning dynamics of deep neural network (DNN) and reveals several interesting properties of DNNs on individual samples during the course of training
We develop DIH guided curriculum learning (DIHCL) in order to improve both the efficiency and final test-set performance without introducing notable extra costs, since DIH only needs to be lazily updated using by-products of training
We propose DIH guided curriculum learning as a general framework to improve efficiency for training machine learning models and their final performance
As DIHCL is inspired by human learning, our results on machine learning models can perhaps return the favor and be inspiring for those studying mechanisms behind true human learning
The authors train different DNNs by using variants of DIHCL, and compare them with three baselines, vanilla random mini-batch SGD, self-paced learning (SPL) [25], and minimax curriculum learning (MCL) [52] on 11 image classification datasets, i.e., (A) WideResNet-2810 [50] on CIFAR10 and CIFAR100 [24]; (B) ResNeXt50-32x4d [49] on Food-101 [6], FGVC Aircraft (Aircraft) [30], Stanford Cars [23], and Birdsnap [5]; (C) ResNet50 [14] on ImageNet [11]; (D) WideResNet-16-8 on Fashion-MNIST (FMNIST) [48] and Kuzushiji-MNIST (KMNIST) [8]; (E) PreActResNet34 [14] on STL10 [9] and SVHN [34].
The authors use T0 = 5, = 0.95, k = 0.85 for all DIHCL variants, and gradually reduce k from n to 0.2n.
For DIHCL variants that further reduce St by solving Eq (3), the authors use 1P= 1.0, = 0.8, k0 = 0.4 and employ the "facility location" submodular function [10] G(S) = j2St maxi2S !i,j where !i,j represents the similarity between sample xi and xj.
The authors further report and compare the dynamics in four scenarios using plots as Figure 2: (1) under 100% label noise (Figure 9); (2) under 40% label noise (Figure 14); (3) training a smaller DNN (Figure 10); and (4) using exponential decaying learning rate across episodes (Figure 13).
Inspired by human learning from the learning history, the authors study a novel metric, "dynamic instance hardness (DIH)", which evaluates the hardness of a sample by using a running mean of an instantaneous hardness metric over training history.
The authors find that DIH is a powerful tool to study the learning dynamics of DNNs and reveals several interesting properties of DNNs on individual samples during the course of training
Based on these properties, the authors develop DIH guided curriculum learning (DIHCL) in order to improve both the efficiency and final test-set performance without introducing notable extra costs, since DIH only needs to be lazily updated using by-products of training.
The authors may use a metric similar to DIH to select human learning materials to test if better human learning efficiency can be achieved
Table1: The test accuracy (%) achieved by different methods training DNNs on 11 datasets (without pre-training). We use "Loss, dLoss, Flip" to denote the 3 choices of DIH metrics based on (A), (B), and (C) respectively. In all DIHCL variants, we apply lazier-than-lazy-greedy [<a class="ref-link" id="c32" href="#r32">32</a>] for Eq (3) on all datasets except Food-101, Birdsnap, Aircraft (FGVC Aircraft), Cars (Stanford Cars), and ImageNet. For each dataset, the best accuracy is in blue, the second best is red, and third best green
Download tables as Excel
Early curriculum learning (CL) [20, 3, 40] work shows that feeding an optimized sequence of training sets (i.e., a curriculum), that can be designed by a human expert [4], into the training algorithms can improve the models' performance. Self-paced learning (SPL) [25, 42, 41, 43] chooses the curriculum based on hardness (e.g., per-sample loss) during training. SPL selects samples with smaller loss, and gradually increases the subset size overtime to cover all the training data. Self-paced curriculum learning [17] combines the human expert in CL and loss-adaptation in SPL. SPL with diversity (SPLD) [16] adds a negative group sparse regularization term to SPL and increases its weight to increase selection diversity. Machine teaching [20, 55, 35] aims to find the optimal and smallest training subset leading to similar performance as training on all the data. Minimax curriculum learning (MCL) [52] argues that the diversity of samples [47, 19, 46] is more critical in early learning since it encourages exploration, while difficulty becomes more useful later. It also uses a form of instantaneous instance hardness (loss) but is not dynamic like DIH, and it formulates optimization as a minimax problem. Compared to the above methods, DIHCL has the following advantages: (1) DIHCL improves the efficiency of CL since extra inference on the entire training set per step is not required; and (2) DIHCL uses DIH as the metric for hardness which is a more stable measure than instantaneous hardness.
Funding Disclosure This research is based upon work supported by the National Science Foundation under Grant No IIS-1162606, the National Institutes of Health under award R01GM103544, and by a Google, a Microsoft, and an Intel research award. It is also supported by the CONIX Research Center, one of six centers in JUMP, a Semiconductor Research Corporation (SRC) program sponsored by DARPA. Some GPUs used to produce the experimental results are donated by NVIDIA.
Study subjects and analysis
datasets: 11
Compared to existing CL methods: (1) DIH is more stable over time than using only instantaneous hardness, which is noisy due to stochastic training and DNN's non-smoothness; (2) DIHCL is computationally inexpensive since it uses only a byproduct of back-propagation and thus does not require extra inference. On 11 datasets, DIHCL significantly outperforms random mini-batch SGD and recent CL methods in terms of efficiency and final performance. We train different DNNs by using variants of DIHCL, and compare them with three baselines, vanilla random mini-batch SGD, self-paced learning (SPL) [
25
], and minimax curriculum learning (MCL) [
52
] on 11 image classification datasets (without pre-training), i.e., (A) WideResNet-2810 [
50
] on CIFAR10 and CIFAR100 [
24
]; (B) ResNeXt50-32x4d [
49
] on Food-101 [
6
], FGVC Aircraft (Aircraft) [
30
], Stanford Cars [
23
], and Birdsnap [
5
]; (C) ResNet50 [
14
] on ImageNet [
11
]; (D) WideResNet-16-8 on Fashion-MNIST (FMNIST) [
48
] and Kuzushiji-MNIST (KMNIST) [
8
]; (E) PreActResNet34 [
14
] on STL10 [
9
] and SVHN [
34
]
image classification datasets: 11
On 11 datasets, DIHCL significantly outperforms random mini-batch SGD and recent CL methods in terms of efficiency and final performance. We train different DNNs by using variants of DIHCL, and compare them with three baselines, vanilla random mini-batch SGD, self-paced learning (SPL) [
25
], and minimax curriculum learning (MCL) [
52
] on 11 image classification datasets (without pre-training), i.e., (A) WideResNet-2810 [
50
] on CIFAR10 and CIFAR100 [
24
]; (B) ResNeXt50-32x4d [
49
] on Food-101 [
6
], FGVC Aircraft (Aircraft) [
30
], Stanford Cars [
23
], and Birdsnap [
5
]; (C) ResNet50 [
14
] on ImageNet [
11
]; (D) WideResNet-16-8 on Fashion-MNIST (FMNIST) [
48
] and Kuzushiji-MNIST (KMNIST) [
8
]; (E) PreActResNet34 [
14
] on STL10 [
9
] and SVHN [
34
]. We use mini-batch SGD with momentum of 0.9 and cyclic cosine annealing learning rate schedule [
29
] (multiple episodes with starting/target learning rate decayed by a multiplicative factor 0.85)
datasets: 11
Compared to existing CL methods: (1) DIH is more stable over time than using only instantaneous hardness, which is noisy due to stochastic training and DNN's non-smoothness; (2) DIHCL is computationally inexpensive since it uses only a byproduct of back-propagation and thus does not require extra inference. On 11 datasets, DIHCL significantly outperforms random mini-batch SGD and recent CL methods in terms of efficiency and final performance. A curriculum plays an important role in human learning
datasets: 11
We provide several options for weighted sampling, which introduces different types of randomness, and we integrate subset diversity into the selection criteria as well. Empirically, we evaluate several variants of DIHCL and compare them against random mini-batch SGD as well as recent curriculum learning algorithms on 11 datasets. DIHCL shows an advantage over other baselines in terms both of time/sample efficiency and test set accuracy
randomly selected samples: 50
Our observations also suggest that learning simple patterns [
1
] happens mainly amongst the easily memorable samples early during training. Our problem is distinct from catastrophic forgetting [
21
], which consid- Figure 1: Top: DIH (running mean of loss) vs. Bottom: ers sequential learning of multiple tasks, instantaneous loss of 50 randomly selected samples from CIwhere later learned tasks make the model FAR10 on WideResNet-28-10. forget what has been learned from earlier tasks. In our work, we consider single task learning
samples with the largest r40: 10000
Instead of visualizing rt(i) for all i 2 [50000] training samples, we use rt(i) (with at(i) being prediction flips) to categorize them into three groups, and we do this at epochs 10 (early training), 40 (middle), and 210 (later training). At epoch 40, the 10,000 samples with the largest r40(i) comprise the first group, the 10,000 samples ones with the smallest r40(i) comprise the next group, and the remaining 30,000 samples comprise the final group. We will show that the training dynamics of the three groups have different characteristics
samples with small DIH at Epoch 40 dicted: 10
We empirically verify that the samples with large/small DIH in the future can be pre-. 10 samples with large DIH at Epoch 40 10 samples with small DIH at Epoch 40 dicted by only using the DIH during early epochs. In Figure 3, we show the overlap rate of hard/easy samples between any epochs as two upper-triangle matrices
samples with small DIH at Epoch 40 example: 10
For. 10 samples with large DIH at Epoch 40 10 samples with small DIH at Epoch 40 example, given Ui, the 10k samples with the largest DIH in epoch 15i, and Uj for any j > i, Ai,j = |Ui\Uj|/10000 for the matrix A in the left plot. Similarly, the matrix in the right plot measures the overlap rate
samples with small DIH at Epoch 40 for the: 10
Similarly, the matrix in the right plot measures the overlap rate. 10 samples with large DIH at Epoch 40 10 samples with small DIH at Epoch 40 for the 10k samples with the smallest DIH. between epoch 15i and epoch 15j
samples: 10
They show that after a few early epochs, DIH. can accurately predict the hard and easy Figure 4: The three strategies for DIH on 10 hard and 10 samples in the future. This verifies our easy samples, each that have been randomly sampled from the statement in the last paragraph
image classification datasets: 11
The Beta distribution encourages exploration when the difference between rt(i) and c rt(i) is small. We train different DNNs by using variants of DIHCL, and compare them with three baselines, vanilla random mini-batch SGD, self-paced learning (SPL) [
25
], and minimax curriculum learning (MCL) [
52
] on 11 image classification datasets (without pre-training), i.e., (A) WideResNet-2810 [
50
] on CIFAR10 and CIFAR100 [
24
]; (B) ResNeXt50-32x4d [
49
] on Food-101 [
6
], FGVC Aircraft (Aircraft) [
30
], Stanford Cars [
23
], and Birdsnap [
5
]; (C) ResNet50 [
14
] on ImageNet [
11
]; (D) WideResNet-16-8 on Fashion-MNIST (FMNIST) [
48
] and Kuzushiji-MNIST (KMNIST) [
8
]; (E) PreActResNet34 [
14
] on STL10 [
9
] and SVHN [
34
]. We use mini-batch SGD with momentum of 0.9 and cyclic cosine annealing learning rate schedule [
29
] (multiple episodes with starting/target learning rate decayed by a multiplicative factor 0.85)
datasets: 4
We utilize a Gaussian kernel for similarity using neural net features (e.g., the inputs to the last fully connected layer in our experiments) z(x) for each x, i.e., !i,j = exp kz(xi) z(xj)k2/2 2 , where is the mean value of all the k(k 1)/2 pairwise distances. In Figure 6, we show how the test set accuracy changes when increasing the number of training batches in each curriculum learning method on 4 datasets. In Figure 7, we report wall-clock training time on 2 datasets
datasets: 11
Although every variant of DIHCL achieves the best accuracy among all the evaluated methods on some datasets, DIHCL-Exp using loss and DIHCL-Beta using prediction flip, as the instantaneous hardness, exhibit advantages over the other DIHCL variants. Particularly, DIHCL-Exp with dLoss(metric (B)) is the best variant across datasets (achieving the top-2 performance on 8 out of 11 datasets). We conduct an ablation study comparing several possible variants of DIHCL with their results reported in Figure 8
datasets: 11
Based on these properties, we develop DIH guided curriculum learning (DIHCL) in order to improve both the efficiency and final test-set performance without introducing notable extra costs, since DIH only needs to be lazily updated using by-products of training. We demonstrate DIHCL's advantages over several recent CL methods and random baseline on 11 datasets. We propose DIH guided curriculum learning as a general framework to improve efficiency for training machine learning models and their final performance
数据免责声明
页面数据均来自互联网公开来源、合作出版商和通过AI技术自动分析结果,我们不对页面数据的有效性、准确性、正确性、可靠性、完整性和及时性做出任何承诺和保证。若有疑问,可以通过电子邮件方式联系我们:report@aminer.cn