AI帮你理解科学
AI 生成解读视频
AI抽取解析论文重点内容自动生成视频
---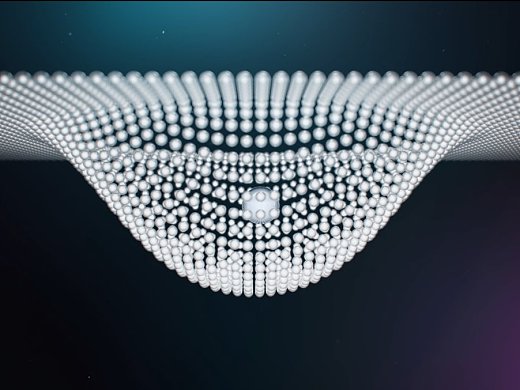 AI 溯源
AI解析本论文相关学术脉络
---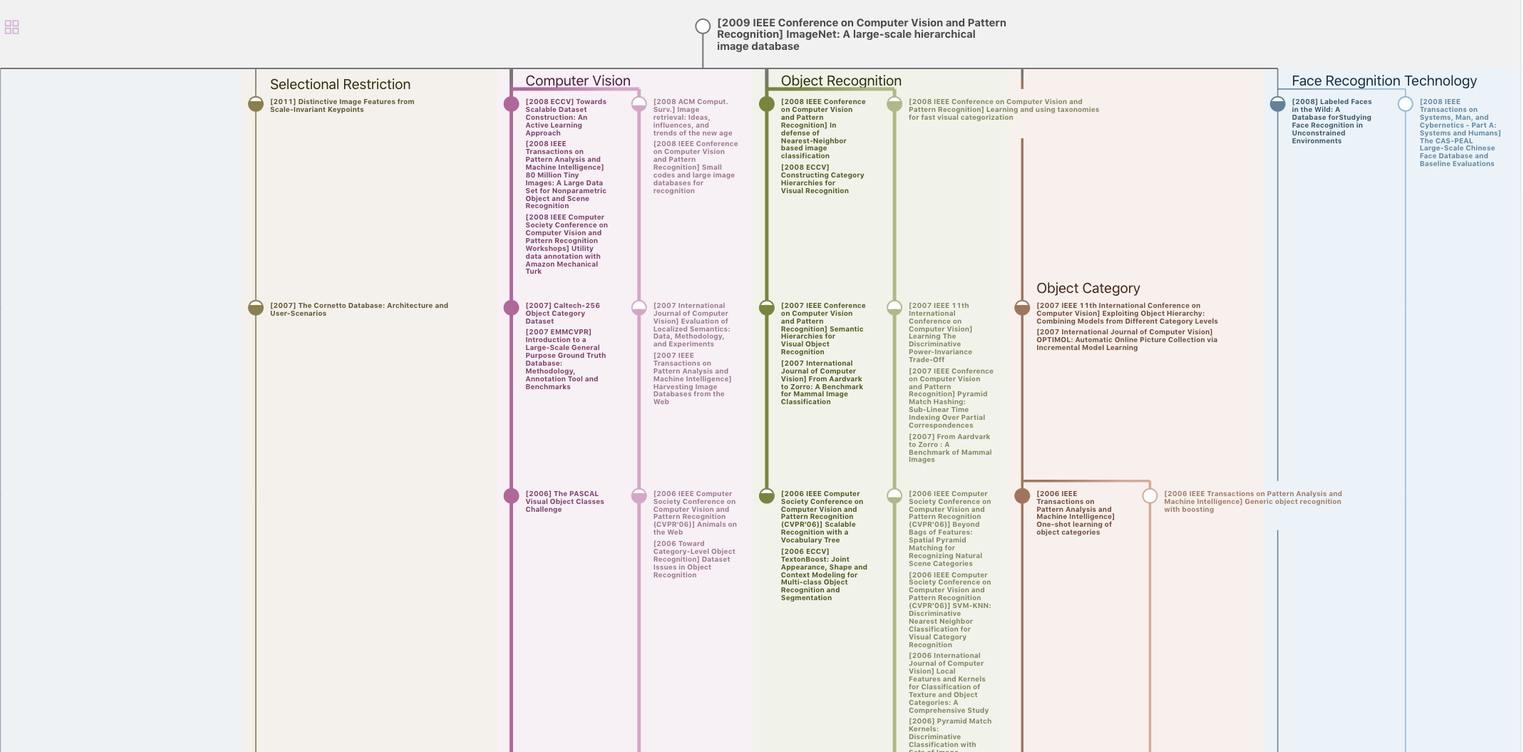 AI 精读
AI抽取本论文的概要总结
---
We have introduced Synset Relation-Enhanced Framework, a synset relationenhanced framework with a try-again mechanism that takes into account WordNet relations and augments WordNet glosses with mentions from the web under simple hypotheses and rules
A Synset Relation enhanced Framework with a Try again Mechanism for Word Sense Disambiguation

EMNLP 2020, pp.6229-6240, (2020)

摘要

Contextual embeddings are proved to be overwhelmingly effective to the task of Word Sense Disambiguation (WSD) compared with other sense representation techniques. However, these embeddings fail to embed sense knowledge in semantic networks. In this paper, we propose a Synset Relation-Enhanced Framework (SREF) that leverages sense relatio...

更多

0
Word Sense Disambiguation (WSD) is an ongoing research area in Natural Language Processing community.
According to Navigli (2009), most of WSD solutions can be categorized into supervised and knowledge-based approaches
For supervised systems, they rely on sense-annotated data to train either word experts (Zhong and Ng, 2010) or a neural language model (Raganato et al, 2017a) for disambiguation and perform better than their.
There is much space to explore regarding how to better exploit knowledge in a sense inventory such as different WordNet relations and super-sense that categorizes WordNet senses into 45 clusters
Word Sense Disambiguation (WSD) is an ongoing research area in Natural Language Processing community
We demonstrate how the number of labeled sentences in SemCor affects the performance of SREFsup and LMMS
We have introduced Synset Relation-Enhanced Framework (SREF), a synset relationenhanced framework with a try-again mechanism that takes into account WordNet relations and augments WordNet glosses with mentions from the web under simple hypotheses and rules
Empirical experiments have proved the effectiveness of SREF from both knowledgebased and supervised perspectives, obtaining major and minor improvements over previous state-of-the-art performance, respectively
We intend to scale SREFkb to a multilingual version and explore the possibilities of using the multilingual WordNet so that abundant knowledge regarding English can be transferred to other languages
When applying the proposed strategy to tackle WSD, our system achieves state-of-the-art performance among knowledge-based systems
It is worth investigating regarding how to better incorporate sense embedding into other downstream tasks
Figure 1 demonstrates the overall concept of the framework without the try-again mechanism using an example
It relies on a K-NN algorithm to predict the correct sense of each word under disambiguation.
(1) The words in the linguistic explanation of a synset tend to be less ambiguous and are often skewed to MFS/WordNet 1st sense
This is supported by the fact that more than 75% of the WordNet gloss words are labeled as MFS in the Princeton WordNet Gloss Corpus (Mihalcea and Moldovan, 2001)
An ablation study is first implemented to illustrate how the proposed factors contribute to the final WSD performance and a test set example is given regarding the tryagain mechanism.
This has revealed the potential of such a fine-grained WordNet gloss utilization, and the employment of more valuable resources such as Wikipedia rather than web mentions for further investigation
Another noteworthy observation is that the sense embedding enhancement damages adverb disambiguation performance
The authors have introduced SREF, a synset relationenhanced framework with a try-again mechanism that takes into account WordNet relations and augments WordNet glosses with mentions from the web under simple hypotheses and rules.
The authors intend to scale SREFkb to a multilingual version and explore the possibilities of using the multilingual WordNet so that abundant knowledge regarding English can be transferred to other languages.
It is worth investigating regarding how to better incorporate sense embedding into other downstream tasks
Introduction:

Word Sense Disambiguation (WSD) is an ongoing research area in Natural Language Processing community.
According to Navigli (2009), most of WSD solutions can be categorized into supervised and knowledge-based approaches
For supervised systems, they rely on sense-annotated data to train either word experts (Zhong and Ng, 2010) or a neural language model (Raganato et al, 2017a) for disambiguation and perform better than their.
There is much space to explore regarding how to better exploit knowledge in a sense inventory such as different WordNet relations and super-sense that categorizes WordNet senses into 45 clusters

Methods:

Figure 1 demonstrates the overall concept of the framework without the try-again mechanism using an example
It relies on a K-NN algorithm to predict the correct sense of each word under disambiguation.
(1) The words in the linguistic explanation of a synset tend to be less ambiguous and are often skewed to MFS/WordNet 1st sense
This is supported by the fact that more than 75% of the WordNet gloss words are labeled as MFS in the Princeton WordNet Gloss Corpus (Mihalcea and Moldovan, 2001)

Results:

An ablation study is first implemented to illustrate how the proposed factors contribute to the final WSD performance and a test set example is given regarding the tryagain mechanism.
This has revealed the potential of such a fine-grained WordNet gloss utilization, and the employment of more valuable resources such as Wikipedia rather than web mentions for further investigation
Another noteworthy observation is that the sense embedding enhancement damages adverb disambiguation performance

Conclusion:

The authors have introduced SREF, a synset relationenhanced framework with a try-again mechanism that takes into account WordNet relations and augments WordNet glosses with mentions from the web under simple hypotheses and rules.
The authors intend to scale SREFkb to a multilingual version and explore the possibilities of using the multilingual WordNet so that abundant knowledge regarding English can be transferred to other languages.
It is worth investigating regarding how to better incorporate sense embedding into other downstream tasks
Table1: Wordnet Synset Gloss Length (Number of Gloss Words per Synset) and Lemma Ambiguity (Number of Synsets per Lemma) in Different POS
Table2: Query Examples for Some Glosses
Table3: Ablation Study on ALL (F1-%)
Table4: F1-% Performance on all-words WSD datasets, * represents those performance obtained (partially) as a development set. † denotes the systems that make use of the prior knowledge of MFS for unseen lemmas during testing. ‡ are systems proposed after this paper was submitted. Bold and underlined figures indicate the current (submission time) and previous state-of-the-art performance on the evaluation framework, respectively
Table5: Performance on Lexical Sample Datasets on standard WSD datasets separately (SE2, SE3, SE07, SE13, and SE15) and on their combined dataset (ALL). It has also shown those systems' performance on 'ALL' from POS perspectives
Table6: Performance on MFS and LFS against the 'ALL' dataset, where senses are partitioned into MFS and LFS according to their rank in WordNet
Table7: Performance on Similarity-based Tasks
Download tables as Excel
In order to tackle WSD, approaches in two streams have been well developed over the last few decades, namely supervised and knowledgebased approaches. Their major difference is whether a sense-annotated corpus is employed.

2.1 Supervised Systems

Supervised systems originally regard WSD as a sense classification problem, building one classifier for each target word. IMS (Zhong and Ng, 2010), among others (Tsatsaronis et al, 2007, Iacobacci et al, 2016, Papandrea et al, 2017), is the most widespread system that leverages SVM to classify senses. In recent years, a more efficient supervised scheme has been proposed. Rather than training a few classifiers, it constructs a single neural architecture (Raganato et al, 2017a) with an annotated corpus and disambiguates words based on the output of the last layer. These methods have not outperformed traditional counterparts until sense definitions were incorporated (Luo et al, 2018). It has also become a trend that newly proposed systems (Kumar et al, 2019; Huang et al, 2019; Loureiro and Jorge, 2019; Vial et al, 2019; Scarlini et al, 2020) tend to exploit WordNet sense knowledge one way or another.
This work was supported by the National Natural Science Foundation of China (under Project No 61375053) and the graduate innovation fund of Shanghai University of Finance and Economics (under Project No CXJJ-2019-395)
standard all-words WSD datasets: 5
In this section, we evaluate our system using the evaluation framework provided by Raganato et al (2017b). This framework includes five standard all-words WSD datasets: SensEval-2 (SE2,
Palmer et al, 2001
), SensEval-3 (SE3,
Snyder and Palmer, 2004
), SemEval-2007 (SE07,
Pradhan et al, 2007
), SemEval-2013 (SE13,
Navigli et al, 2013
) and SemEval-2015 (SE15,
Moro and Navigli, 2015
). We also show how our system performs on lexical sample datasets including SensEval-2 (SE2-LS, Kilgarriff, 2001) and SensEval-3 (SE3-LS, Mihalcea et al, 2004)
数据免责声明
页面数据均来自互联网公开来源、合作出版商和通过AI技术自动分析结果,我们不对页面数据的有效性、准确性、正确性、可靠性、完整性和及时性做出任何承诺和保证。若有疑问,可以通过电子邮件方式联系我们:report@aminer.cn