AI帮你理解科学
AI 生成解读视频
AI抽取解析论文重点内容自动生成视频
---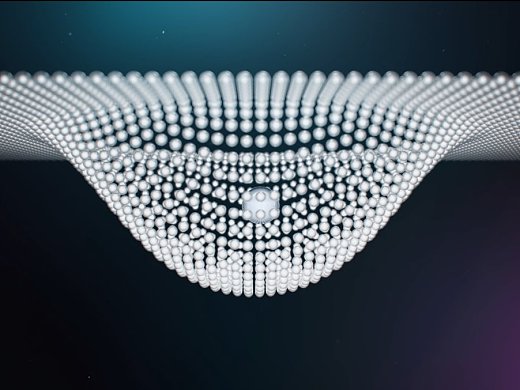 AI 溯源
AI解析本论文相关学术脉络
---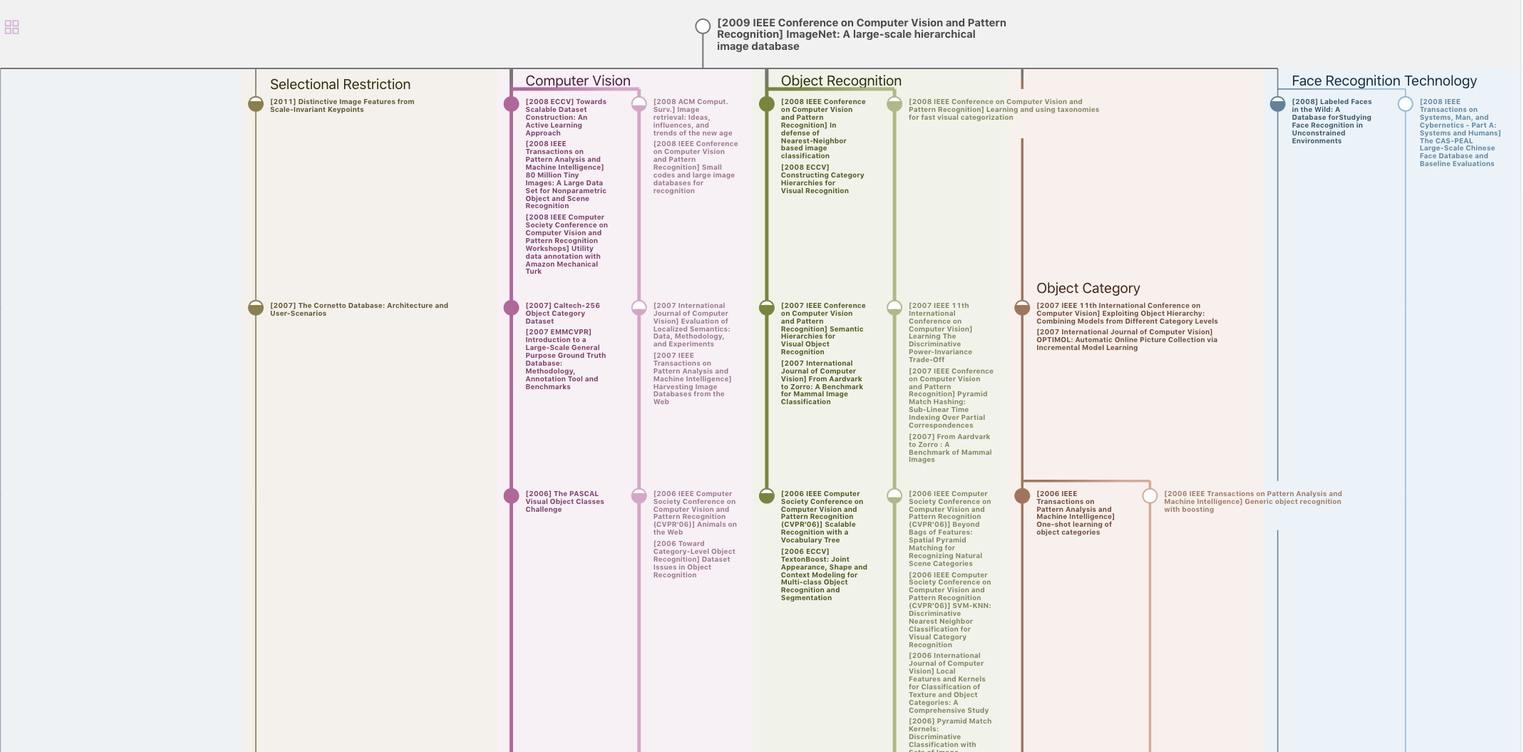 AI 精读
AI抽取本论文的概要总结
---
For Thai Word Segmentation, the results showed that our method is an effective domain adaptation method and has similar performance as the transfer learning method
Domain Adaptation of Thai Word Segmentation Models using Stacked Ensemble

EMNLP 2020, pp.3841-3847, (2020)

摘要

Like many Natural Language Processing tasks, Thai word segmentation is domain-dependent. Researchers have been relying on transfer learning to adapt an existing model to a new domain. However, this approach is inapplicable to cases where we can interact with only input and output layers of the models, also known as "black boxes". We propo...

更多

0
Like many NLP tasks, Thai WS is domaindependent. For instance, Chormai et al (2019) recorded an accuracy drop from 91% to 81% when their model trained on a generic domain corpus (Kosawat et al, 2009) was tested on a social media one (bact' et al, 2019).
Word Segmentation (WS) is an essential process for ments (Chormai et al, 2019; Chuang, 2019; Ikeda, several Natural Language Processing (NLP) tasks 2018).
The authors call this type of model a black box.
Instead of making changes to the existing in experimental results from Nguyen et al and model directly, the authors build a separate model to improve the accuracy of predictions made by the black
Like many Natural Language Processing (NLP) tasks, Thai Word Segmentation (WS) is domaindependent
Instead of making changes to the existing in experimental results from Nguyen et al and model directly, we build a separate model to improve the accuracy of predictions made by the black
We focus on classical learning methods that historically provide good results in WS problems, such as Logistic Regression (LR), Support Vector Machine (SVM), and Conditional Random Field (CRF)
We proposed a novel solution for adapting a blackbox model to a new domain by formulating it as an ensemble learning problem
For Thai Word Segmentation, the results showed that our method is an effective domain adaptation method and has similar performance as the transfer learning method
The results from Japanese and Chinese Word Segmentation experiments showed that our method could improve the performance of Japanese and Chinese black-box models
Two state-of-the-art models for Thai WS were chosen as the competitive methods, i.e., DeepCut (Rakpong Kittinaradorn, 2019) and AttaCut-SC (Chormai et al, 2019).
Both are deep learning models based on the Convolution Neural Network (CNN).
The authors note that the authors of DeepCut provided the weights trained on the BEST corpus.
The authors compared the method with a model pre-trained on BEST-2010 and transferred to the target task
Evaluation on Chinese and Japanese

Chinese Word Segmentation (CWS). In this experiment, the authors used the existing CWS model called PyWordSeg (Chuang, 2019) with character-level ELMO embedding.
Japanese Word Segmentation (JWS)
In this experiment, the authors performed JWS using Nagisa (Ikeda, 2018), trained on the Balanced Corpus of Contemporary Written Japanese (BCCWJ) (Maekawa et al.).
The authors performed JWS using Nagisa (Ikeda, 2018), trained on the Balanced Corpus of Contemporary Written Japanese (BCCWJ) (Maekawa et al.)
This model categorizes characters into four classes: (i) beginning (B) (ii) middle (M) (iii) ending (E), and (iv) single-word (S) (Kitagawa and Komachi, 2018)
The authors proposed a novel solution for adapting a blackbox model to a new domain by formulating it as an ensemble learning problem.
The authors conducted extensive experimental studies using nine benchmark corpora from three languages.
For Thai Word Segmentation, the results showed that the method is an effective domain adaptation method and has similar performance as the transfer learning method.
The results from Japanese and Chinese Word Segmentation experiments showed that the method could improve the performance of Japanese and Chinese black-box models
Introduction:

Like many NLP tasks, Thai WS is domaindependent. For instance, Chormai et al (2019) recorded an accuracy drop from 91% to 81% when their model trained on a generic domain corpus (Kosawat et al, 2009) was tested on a social media one (bact' et al, 2019).
Word Segmentation (WS) is an essential process for ments (Chormai et al, 2019; Chuang, 2019; Ikeda, several Natural Language Processing (NLP) tasks 2018).
The authors call this type of model a black box.
Instead of making changes to the existing in experimental results from Nguyen et al and model directly, the authors build a separate model to improve the accuracy of predictions made by the black

Methods:

Two state-of-the-art models for Thai WS were chosen as the competitive methods, i.e., DeepCut (Rakpong Kittinaradorn, 2019) and AttaCut-SC (Chormai et al, 2019).
Both are deep learning models based on the Convolution Neural Network (CNN).
The authors note that the authors of DeepCut provided the weights trained on the BEST corpus.
The authors compared the method with a model pre-trained on BEST-2010 and transferred to the target task

Results:

Evaluation on Chinese and Japanese

Chinese Word Segmentation (CWS). In this experiment, the authors used the existing CWS model called PyWordSeg (Chuang, 2019) with character-level ELMO embedding.
Japanese Word Segmentation (JWS)
In this experiment, the authors performed JWS using Nagisa (Ikeda, 2018), trained on the Balanced Corpus of Contemporary Written Japanese (BCCWJ) (Maekawa et al.).
The authors performed JWS using Nagisa (Ikeda, 2018), trained on the Balanced Corpus of Contemporary Written Japanese (BCCWJ) (Maekawa et al.)
This model categorizes characters into four classes: (i) beginning (B) (ii) middle (M) (iii) ending (E), and (iv) single-word (S) (Kitagawa and Komachi, 2018)

Conclusion:

The authors proposed a novel solution for adapting a blackbox model to a new domain by formulating it as an ensemble learning problem.
The authors conducted extensive experimental studies using nine benchmark corpora from three languages.
For Thai Word Segmentation, the results showed that the method is an effective domain adaptation method and has similar performance as the transfer learning method.
The results from Japanese and Chinese Word Segmentation experiments showed that the method could improve the performance of Japanese and Chinese black-box models
Table1: Parameter settings in Deepcut and AttaCut
Table2: Summary of WS corpora (# Training [# testing]), TH = Thai, CN = Chinese, and JP = Japanese
Table3: Performance comparison on WS160
Table4: Performance comparison on TNHC
Table5: Comparison between our method on CWS
Table6: Comparison between our method on JWS
Table7: Performance and Efficiency (Wisesight, TNHC): Effect of top-k
Table8: Parameter settings in CRF
Table9: Effect of Feature Types
Table10: Performance comparison on BEST-2010
Download tables as Excel
Instead of making changes to the existing in experimental results from Nguyen et al and model directly, we build a separate model to improve the accuracy of predictions made by the black
Experimental results showed that our proposed solution achieved the accuracy level comparable to those of transfer learning solutions in Thai
For Chinese and Japanese, we showed that model adaptation using the SEFR technique could improve the performance of black-box models when used in a cross-domain setting
The performance of the Thai WS is typically evaluated using F1 scores at the character level
To avoid the overestimation of WS performance, we also evaluated the F1 scores at the word level
For the TNHC corpus, SE+DeepCut performed better than DeepCut by 1.7% and 0.3% at the character and word levels, i.e., char F1 and word F1, respectively
Our method reports performance improvement of 3% on GSD, 4.7% on Modern, and 11.5% on PUD using the character-level F1
The results from Japanese and Chinese Word Segmentation experiments showed that our method could improve the performance of Japanese and Chinese black-box models
papers: 8
Theeramunkong) on Thai WS for the past ten years. the predictions from Domain-Specific with the re-. On the other hand, there are at least eight papers maining from Domain-Generic to form the final from well-established conferences on Chinese and predictive results. Japanese WS (
Li et al, 2019
; Aguirre and Aguiar, We conducted extensive experimental studies to
Masayuki Asahara, Hiroshi Kanayama, Takaaki Tanaka, Yusuke Miyao, Sumire Uematsu, Shinsuke Mori, Yuji Matsumoto, Mai Omura, and Yugo Murawaki. 2018. Universal Dependencies Version 2 for Japanese. In LREC.

Deng Cai, Hai Zhao, Zhisong Zhang, Yuan Xin, Yongjian Wu, and Feiyue Huang. 2017. Fast and Accurate Neural Word Segmentation for Chinese. In ACL.

Xinchi Chen, Zhan Shi, Xipeng Qiu, and Xuanjing Huang. 2017. Adversarial Multi-Criteria Learning for Chinese Word Segmentation. In ACL.

Pattarawat Chormai, Ponrawee Prasertsom, and Attapol Rutherford. 2019. Attacut: A Fast and Accurate Neural Thai Word Segmenter. CoRR, abs/1911.07056.

Yung-Sung Chuang. 2019. Robust Chinese Word Segmentation with Contextualized Word Representations. CoRR, abs/1901.05816.

Chen Gong, Zhenghua Li, Min Zhang, and Xinzhou Jiang. 2017. Multi-Grained Chinese Word Segmentation. In EMNLP.

Taishi Ikeda. 2018. nagisa: A Japanese tokenizer based on recurrent neural networks. https://github.com/taishi-i/nagisa.

Yoshiaki Kitagawa and Mamoru Komachi. 2018. Long Short-Term memory for Japanese Word Segmentation. In PACLIC.

K. Kosawat, M. Boriboon, P. Chootrakool, A. Chotimongkol, S. Klaithin, S. Kongyoung, K. Kriengket, S. Phaholphinyo, S. Purodakananda, T. Thanakulwarapas, and C. Wutiwiwatchai. 2009. Best 2009: Thai Word Segmentation software contest. In SNLP.

Xiaoya Li, Yuxian Meng, Xiaofei Sun, Qinghong Han, Arianna Yuan, and Jiwei Li. 2019. Is Word Segmentation Necessary for Deep Learning of Chinese Representations? In ACL.

Ji Ma, Kuzman Ganchev, and David Weiss. 2018. State-of-the-art Chinese Word Segmentation with Bi-LSTMs. In EMNLP.

Rungsiman Nararatwong, Natthawut Kertkeidkachorn, Nagul Cooharojananone, and Hitoshi Okada. 2018. Improving Thai Word and Sentence Segmentation Using Linguistic Knowledge. IEICE Trans. Inf. Syst.

Korakot Chaovavanich Kittinan Srithaworn Pattarawat Chormai Chanwit Kaewkasi Tulakan Ruangrong Krichkorn Oparad Rakpong Kittinaradorn, Titipat Achakulvisut. 2019. DeepCut: A Thai word tokenization library using Deep Neural Network.
数据免责声明
页面数据均来自互联网公开来源、合作出版商和通过AI技术自动分析结果,我们不对页面数据的有效性、准确性、正确性、可靠性、完整性和及时性做出任何承诺和保证。若有疑问,可以通过电子邮件方式联系我们:report@aminer.cn