AI helps you reading Science
AI generates interpretation videos
AI extracts and analyses the key points of the paper to generate videos automatically
---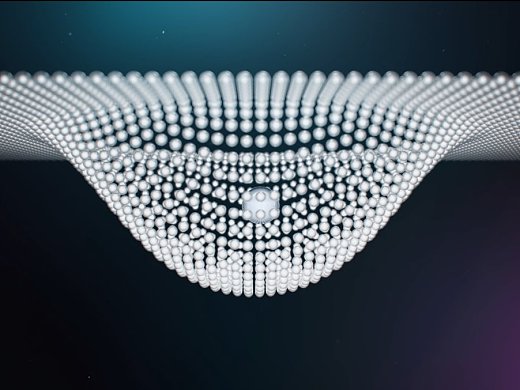 AI Traceability
AI parses the academic lineage of this thesis
---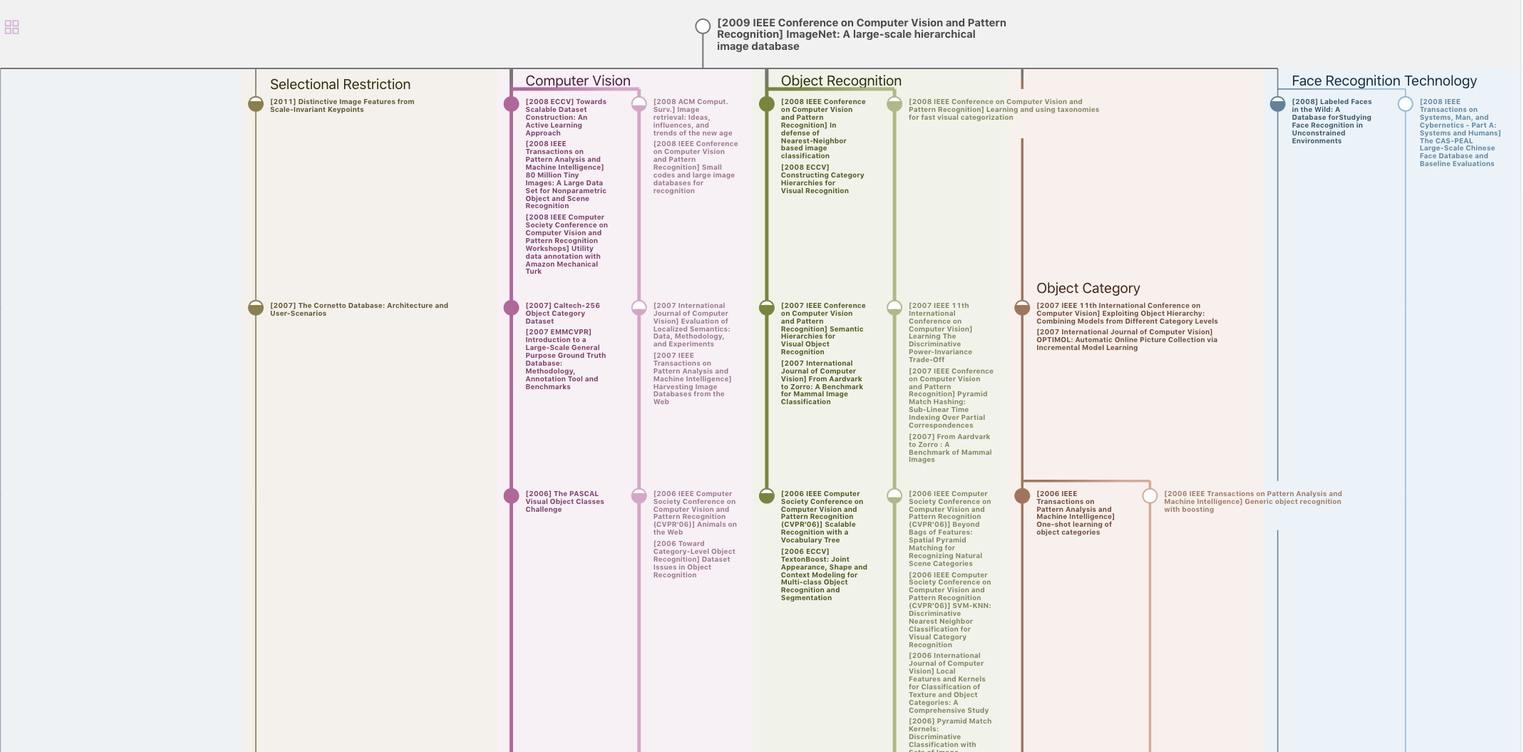 AI Insight
AI extracts a summary of this paper
---
This article proposed the concept of Cloud Networked Robotics, which targets continuous support of daily activities that cannot be satisfied by stand-alone robotic services or by networked robotic services
Cloud networked robotics.

IEEE Network, no. 3 (2012): 28-34

Abstract

This article proposes a new field of research called Cloud Networked Robotics, which tackles the issues for supporting daily activity, especially for the elderly and the disabled, throughout various locations in a continuously and seamless manner by abstracting robotic devices and providing a means for utilizing them as a cloud of robots....

More

0
Devices, and robots with three functions: sensation, actuation, and control.
The authors need a means to combine and share different types of robots with limited abilities that are available at a certain time and place to perform a sequence of robotic services that are useful to support the activities
Based on these considerations, in this paper the authors propose a new field of research named Cloud Networked Robotics, which abstracts robotic functionalities and provides a means for utilizing them.
The last section concludes this paper and provides discussion on possible future research topics in cloud networked robotics
Robotic services are systems, devices, and robots with three functions: sensation, actuation, and control
This article proposed the concept of Cloud Networked Robotics, which targets continuous support of daily activities that cannot be satisfied by stand-alone robotic services or by networked robotic services
The case study realized robotic services to support some daily activities, the application domain was so limited that only few service coordination patterns were covered
The challenges in cloud networked robotics are not fully described in this paper
Robotic services supporting daily activity will become a critical element in our lives, and termination by accidents must be prevented
Unlike the Internet, which is limited to cyberspace, robotic services are related to both the real physical world and cyberspace, and leakage or misuse of private information may lead to many serious problems
Conclusion and Future

Works

This article proposed the concept of Cloud Networked Robotics, which targets continuous support of daily activities that cannot be satisfied by stand-alone robotic services or by networked robotic services.
Unlike the Internet, which is limited to cyberspace, robotic services are related to both the real physical world and cyberspace, and leakage or misuse of private information may lead to many serious problems.
Besides technological challenges, such security considerations with legal and ethical issues will be considered in the future
The development process of robotic components has improved in the recent decade because of the standardization of robotic components and the expansion of such robotic middleware as ROS [3] or RT-Middleware [4]. Since such middleware is commonly used, robotic functional modules are now becoming commoditized so that robot developers do not have to implement all the features of their robots; instead they can find and reuse modules suitable for their purposes. Improvements in network technologies, especially wireless networking, have also changed robot development. The spread of wireless networking and mobile phones allows robots to be connected to networks without cabling problems because they physically move and perform complicated motions. At the same time, robotic applications can now perform collaborative operations among multiple robots connected by networks. For example, the mobile-robotic fulfillment system proposed by Kiva Systems [5] successfully improved the efficiency of logistics by deploying many transportation robots in a warehouse and organizing them based on their location information aggregated by a network. This approach suggests a requirement for common frameworks to aggregate and manage information about robots, such as location information for organizing multi-robot systems. Networked robot systems [2] extended the concept of multi-robots toward collaboration among different types of robots. Since its concept was proposed in 2002, many studies have been performed around the world. In the concept of networked robots, the various involved devices can be organized as three types of robots: visible, virtual, and unconscious. Visible types are physically embodied agents with a physical actuation facility; virtual types appear on the screens of mobile information devices as agents for communicating with users; unconscious types are mainly deployed in environments for sensing and form ambient intelligence. Networked robotic services stress cooperation among multi-robots, sensor environments, and coordination among services. Although these improvements have accelerated the implementation of interactive service robots, difficulties remain for developing robotic services that support a wide range of human activities. The dustbot project [6] is an example of such a networked robot system. In it, two types of robots cooperate with external sensory systems to provide two services: door-to-door garbage collection on demand, and street cleaning and sweeping. Information observed by the robot's on-board sensors is also shared among other robots so that they can cooperate with each other to achieve their tasks. Recently, several notions of cloud computing have been introduced into robotics that are known as cloud-enabled or cloud robotics. The technologies of web services and service-oriented architecture (SOA), which form the technical foundation of cloud computing, have also been applied to robotic technologies in three ways. One is the utilization of computational resources for enhancing the abilities of robots on cloud servers, as Kuffner introduced with a cloud-enabled robot. The idea uses cloud computing for various calculations required in robot actions, such as behavior planning and perception. Such "remote-brain" robots can enhance the ability of single robots and simultaneously reduce cost and energy. Knowledge sharing and the exchange of semantic information are other issues where different types of robots collaborate. RoboEarth [7] and CoTeSys [8] address information sharing among different types of robots. In these projects, such information about robot tasks as operation strategies and knowledge about task targets are aggregated and accumulated into web servers so that robots can automatically generate operation commands required for providing services by referring to the shared information. Another approach utilizes robotic resources as a cloud to solve the issue of continuous support in robotic services. Since robotic services and robotic components are considered services in SOA, they can cooperate with each other if they are organized appropriately. Du et al [9] introduced the concept of Robot as a Service and the framework of a Robot Cloud Center. Quintas et al [10] proposed a service robotic system in which a group of robots and a smart-room share acquired knowledge over an SOA. The above projects rely on both de facto and de jure standards in the fields of networks, web service, knowledge representation for utilizing the technologies in SOA, and cloud computing. To realize cloud networked robotics, common protocols for robotic services must also be standardized for integration.
This work was partially supported by the Japanese ministry of internal affairs and communications
Fong, T., Nourbakhsh, I. and Dautenhahn, K., "A survey of socially interactive robots," Robotics and Autonomous Systems, vol. 42, 2003, pp. 143-166.

Sanfeliu. A., Hagita, N., and Saffiotti, A., "Network robot systems," Robotics and Autonomous Systems, vol. 56, no. 10, 2008, pp. 793-797.

Quigley, M., et al., "ROS: an open-source robot operating system," Proc. Open-Source Software Workshop of the International Conference on Robotics and Automation, 2009.

Ando, N. et al., "RT-middleware: distributed component middleware for RT (robot technology)," Proc. IROS 2005, 2005, pp. 3933-3938.

Wurman, P., D'Andrea, R., and Mountz, M., "Coordinating hundreds of cooperative, autonomous vehicles in warehouses," AI Magazine, vol. 29, no. 1, 2008, pp. 9-19.

Salvini, P., Laschi, C., and Dario, P., "Do Service Robots Need a Driving Licence?," IEEE Robotics and Automation Magazine, vol. 18, no. 2, 2011, pp.12-13.

Waibel, M. et al., "RoboEarth," IEEE Robotics and Automation Magazine, vol. 18, no. 2, 2011, pp. 69-82.

Tenorth, M. et al., "Web-enabled Robot," IEEE Robotics and Automation Magazine, vol. 18, no. 2, 2011, pp. 58-68.

Quintas, J., Menezes, P. and Dias, J., "Cloud Robotics: Towards Context Aware Robotic Networks," Proc. Robo 2011, 2011, pp. 420-427.

Kanda, T. et al., "A communication robot in a shopping mall," IEEE Trans. Robotics, vol. 26, no. 5, 2010, pp. 897-913.

Iwamura, Y. et al., "Do Elderly People Prefer a Conversational Humanoid as a Shopping Assistant Partner in Supermarkets?," Proc. HRI2011, 2011, pp. 449-456.

Sato, M. et al., "The Ubiquitous Network Robot Platform: Common Platform for Continuous Daily Robotic Services," Proc. IEEE SII2011, 2011, pp. 318-323.

Open Geospatial Consortium, Inc., "OpenGIS City Geography Markup Language (CityGML) Encoding Standard version 1.0.0," http://www.opengeospatial.org/standards/citygml, Aut.2008.

Object Management Group, "Robotic Localization Service (RLS) version 1.0," http://www.omg.org/specs/RLS/1.0, Feb.2010.
数据免责声明
页面数据均来自互联网公开来源、合作出版商和通过AI技术自动分析结果,我们不对页面数据的有效性、准确性、正确性、可靠性、完整性和及时性做出任何承诺和保证。若有疑问,可以通过电子邮件方式联系我们:report@aminer.cn