AI帮你理解科学
AI 生成解读视频
AI抽取解析论文重点内容自动生成视频
---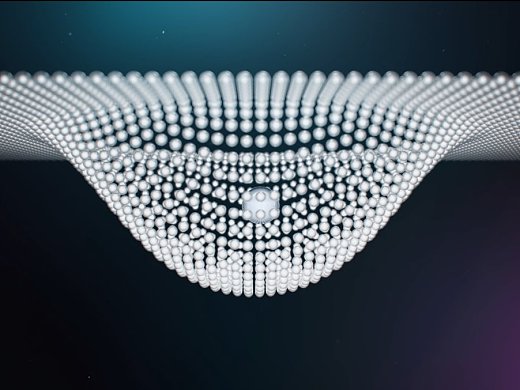 AI 溯源
AI解析本论文相关学术脉络
---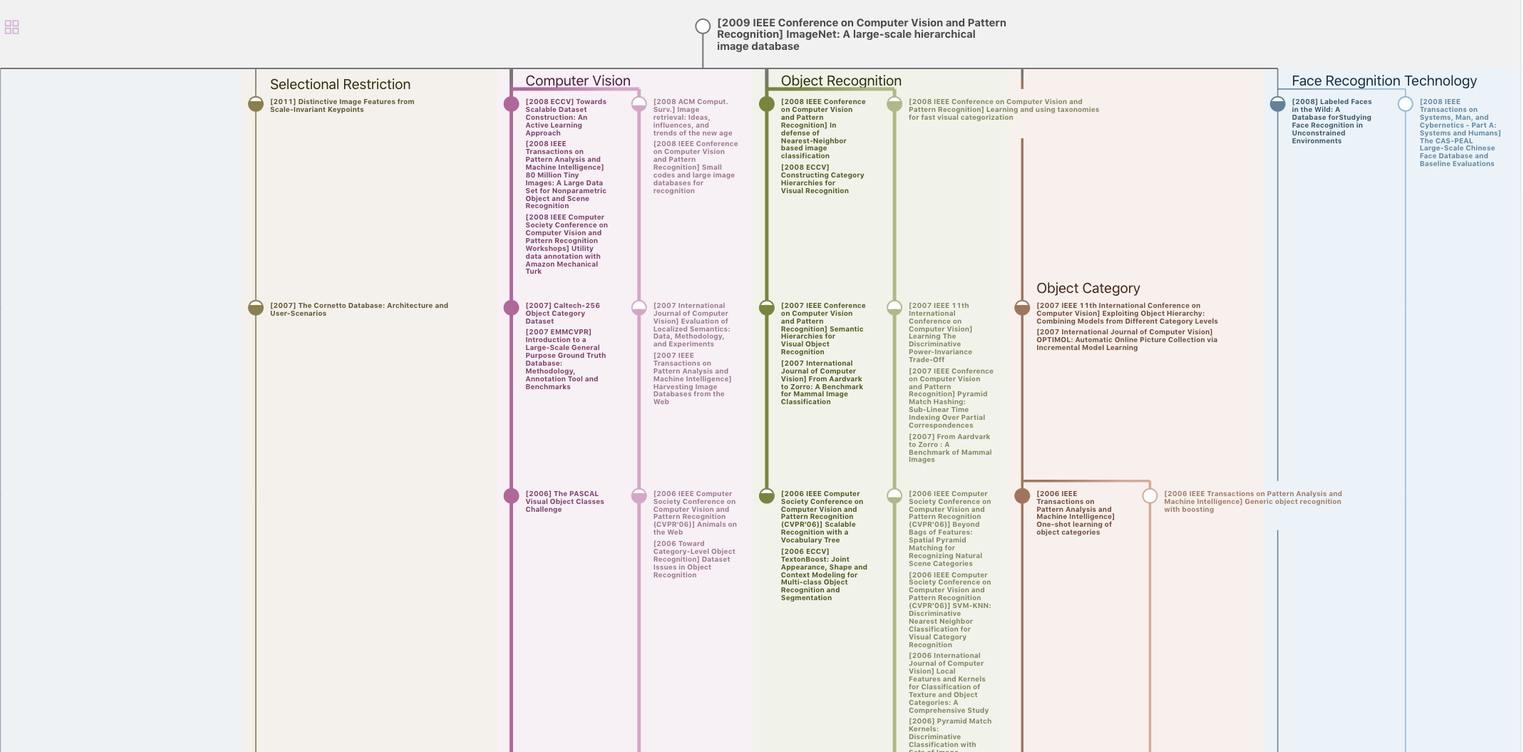 AI 精读
AI抽取本论文的概要总结
---
We have presented a novel neural network architecture, called Convolutional Recurrent Neural Network, which integrates the advantages of both Convolutional Neural Networks and Recurrent Neural Networks
An End-to-End Trainable Neural Network for Image-based Sequence Recognition and Its Application to Scene Text Recognition
IEEE Transactions on Pattern Analysis and Machine Intelligence, no. 11 (2017): 2298-2304
摘要
Image-based sequence recognition has been a long-standing research topic in computer vision. In this paper, we investigate the problem of scene text recognition, which is among the most important and challenging tasks in image-based sequence recognition. A novel neural network architecture, which integrates feature extraction, sequence mo...
更多
The community has seen a strong revival of neural networks, which is mainly stimulated by the great success of deep neural network models, Deep Convolutional Neural Networks (DCNN), in various vision tasks.
Unlike general object recognition, recognizing such sequence-like objects often requires the system to predict a series of object labels, instead of a single label.
Recognition of such objects can be naturally cast as a sequence recognition problem.
Another unique property of sequence-like objects is that their lengths may vary drastically.
The community has seen a strong revival of neural networks, which is mainly stimulated by the great success of deep neural network models, Deep Convolutional Neural Networks (DCNN), in various vision tasks
We have presented a novel neural network architecture, called Convolutional Recurrent Neural Network (CRNN), which integrates the advantages of both Convolutional Neural Networks (CNN) and Recurrent Neural Networks (RNN)
As Convolutional Recurrent Neural Network abandons fully connected layers used in conventional neural networks, it results in a much more compact and efficient model
The experiments on the scene text recognition benchmarks demonstrate that Convolutional Recurrent Neural Network achieves superior or highly competitive performance, compared with conventional methods as well as other Convolutional Neural Networks and Recurrent neural networks based algorithms
Convolutional Recurrent Neural Network significantly outperforms other competitors on a benchmark for Optical Music Recognition (OMR), which verifies the generality of Convolutional Recurrent Neural Network
To evaluate the effectiveness of the proposed CRNN model, the authors conducted experiments on standard benchmarks for scene text recognition and musical score recognition, which are both challenging vision tasks.
The dataset contains 8 millions training images and their corresponding ground truth words.
Such images are generated by a synthetic text engine and are highly realistic.
Even though the CRNN model is purely trained with synthetic text data, it works well on real images from standard text recognition benchmarks
The authors have presented a novel neural network architecture, called Convolutional Recurrent Neural Network (CRNN), which integrates the advantages of both Convolutional Neural Networks (CNN) and Recurrent Neural Networks (RNN).
The experiments on the scene text recognition benchmarks demonstrate that CRNN achieves superior or highly competitive performance, compared with conventional methods as well as other CNN and RNN based algorithms.
This confirms the advantages of the proposed algorithm.
CRNN significantly outperforms other competitors on a benchmark for Optical Music Recognition (OMR), which verifies the generality of CRNN
Table1: Network configuration summary. The first row is the top layer. 'k', 's' and 'p' stand for kernel size, stride and padding size respectively Type
Table2: Recognition accuracies (%) on four datasets. In the second row, "50", "1k", "50k" and "Full" denote the lexicon used, and "None" denotes recognition without a lexicon. (*[<a class="ref-link" id="c22" href="#r22">22</a>] is not lexicon-free in the strict sense, as its outputs are constrained to a 90k dictionary
Table3: Comparison among various methods. Attributes for comparison include: 1) being end-to-end trainable (E2E Train); 2) using convolutional features that are directly learned from images rather than using hand-crafted ones (Conv Ftrs); 3) requiring no ground truth bounding boxes for characters during training (CharGT-Free); 4) not confined to a pre-defined dictionary (Unconstrained); 5) the model size (if an end-to-end trainable model is used), measured by the number of model parameters (Model Size, M stands for millions)
Table4: Comparison of pitch recognition accuracies, among
Download tables as Excel
This work was primarily supported by National Natural Science Foundation of China (NSFC) (No 61222308)
public datasets: 4
Comparative Evaluation. All the recognition accuracies on the above four public datasets, obtained by the proposed CRNN model and the recent state-of-the-arts techniques including the approaches based on deep models [
23
,
22
,
21
], are shown in Table 2. In the constrained lexicon cases, our method consistently outperforms most state-of-the-arts approaches, and in average beats the best text reader proposed in [
22
]
datasets: 3
The collected images are augmented to 265k training samples by being rotated, scaled and corrupted with noise, and by replacing their backgrounds with natural images. For testing, we create three datasets: 1) "Clean", which contains 260 images collected from [
2
]. Examples are shown in Fig. 5.a; 2) "Synthesized", which is created from "Clean", using the augmentation strategy mentioned above
samples: 200
Examples are shown in Fig. 5.a; 2) "Synthesized", which is created from "Clean", using the augmentation strategy mentioned above. It contains 200 samples, some of which are shown in Fig. 5.b; 3) "Real-World", which contains 200 images of score fragments taken from music books with a phone camera. Examples are shown in Fig. 5.c.1
datasets: 4
Network configuration summary. The first row is the top layer. 'k', 's' and 'p' stand for kernel size, stride and padding size respectively Type. Recognition accuracies (%) on four datasets. In the second row, "50", "1k", "50k" and "Full" denote the lexicon used, and "None" denotes recognition without a lexicon. (*[
22
] is not lexicon-free in the strict sense, as its outputs are constrained to a 90k dictionary. Comparison among various methods. Attributes for comparison include: 1) being end-to-end trainable (E2E Train); 2) using convolutional features that are directly learned from images rather than using hand-crafted ones (Conv Ftrs); 3) requiring no ground truth bounding boxes for characters during training (CharGT-Free); 4) not confined to a pre-defined dictionary (Unconstrained); 5) the model size (if an end-to-end trainable model is used), measured by the number of model parameters (Model Size, M stands for millions)
http://hunspell.sourceforge.net/.4, 5

https://musescore.com/sheetmusic.7, 8

http://www.capella.de/us/index.

http://www.sibelius.com/products/photoscore/ultimate.html.8

J. Almazan, A. Gordo, A. Fornes, and E. Valveny. Word spotting and recognition with embedded attributes. PAMI, 36(12):2552–2566, 2014. 2, 6, 7

O. Alsharif and J. Pineau. End-to-end text recognition with hybrid HMM maxout models. ICLR, 2014. 6, 7

Y. Bengio, P. Y. Simard, and P. Frasconi. Learning longterm dependencies with gradient descent is difficult. NN, 5(2):157–166, 1994. 3

A. Bissacco, M. Cummins, Y. Netzer, and H. Neven. Photoocr: Reading text in uncontrolled conditions. In ICCV, 2013. 1, 2, 6, 7

W. A. Burkhard and R. M. Keller. Some approaches to bestmatch file searching. Commun. ACM, 16(4):230–236, 1973. 4

R. Collobert, K. Kavukcuoglu, and C. Farabet. Torch7: A matlab-like environment for machine learning. In BigLearn, NIPS Workshop, 2011. 6

F. A. Gers, N. N. Schraudolph, and J. Schmidhuber. Learning precise timing with LSTM recurrent networks. JMLR, 3:115–143, 2002. 3

R. B. Girshick, J. Donahue, T. Darrell, and J. Malik. Rich feature hierarchies for accurate object detection and semantic segmentation. In CVPR, 2014. 1, 3

V. Goel, A. Mishra, K. Alahari, and C. V. Jawahar. Whole is greater than sum of parts: Recognizing scene text words. In ICDAR, 206, 7

A. Graves, S. Fernandez, F. J. Gomez, and J. Schmidhuber. Connectionist temporal classification: labelling unsegmented sequence data with recurrent neural networks. In ICML, 2006. 4, 5

A. Graves, M. Liwicki, S. Fernandez, R. Bertolami, H. Bunke, and J. Schmidhuber. A novel connectionist system for unconstrained handwriting recognition. PAMI, 31(5):855–868, 2009. 2

A. Graves, A. Mohamed, and G. E. Hinton. Speech recognition with deep recurrent neural networks. In ICASSP, 2013. 3

S. Hochreiter and J. Schmidhuber. Long short-term memory. Neural Computation, 9(8):1735–1780, 1997. 3

S. Ioffe and C. Szegedy. Batch normalization: Accelerating deep network training by reducing internal covariate shift. In ICML, 2015. 6

M. Jaderberg, K. Simonyan, A. Vedaldi, and A. Zisserman. Synthetic data and artificial neural networks for natural scene text recognition. NIPS Deep Learning Workshop, 2014. 5

M. Jaderberg, K. Simonyan, A. Vedaldi, and A. Zisserman. Deep structured output learning for unconstrained text recognition. In ICLR, 2015. 6, 7

M. Jaderberg, K. Simonyan, A. Vedaldi, and A. Zisserman. Reading text in the wild with convolutional neural networks. IJCV (Accepted), 2015. 1, 2, 3, 6, 7

D. Karatzas, F. Shafait, S. Uchida, M. Iwamura, L. G. i Bigorda, S. R. Mestre, J. Mas, D. F. Mota, J. Almazan, and L. de las Heras. ICDAR 2013 robust reading competition. In ICDAR, 2013. 5

A. Krizhevsky, I. Sutskever, and G. E. Hinton. Imagenet classification with deep convolutional neural networks. In NIPS, 2012. 1, 3

Y. LeCun, L. Bottou, Y. Bengio, and P. Haffner. Gradientbased learning applied to document recognition. Proceedings of the IEEE, 86(11):2278–2324, 1998. 1

S. M. Lucas, A. Panaretos, L. Sosa, A. Tang, S. Wong, R. Young, K. Ashida, H. Nagai, M. Okamoto, H. Yamamoto, H. Miyao, J. Zhu, W. Ou, C. Wolf, J. Jolion, L. Todoran, M. Worring, and X. Lin. ICDAR 2003 robust reading competitions: entries, results, and future directions. IJDAR, 7(23):105–122, 2005. 5

A. Mishra, K. Alahari, and C. V. Jawahar. Scene text recognition using higher order language priors. In BMVC, 2012. 5, 6, 7

A. Rebelo, I. Fujinaga, F. Paszkiewicz, A. R. S. Marcal, C. Guedes, and J. S. Cardoso. Optical music recognition: state-of-the-art and open issues. IJMIR, 1(3):173–190, 2012. 7

J. A. Rodrıguez-Serrano, A. Gordo, and F. Perronnin. Label embedding: A frugal baseline for text recognition. IJCV, 113(3):193–207, 2015. 2, 6, 7

D. E. Rumelhart, G. E. Hinton, and R. J. Williams. Neurocomputing: Foundations of research. chapter Learning Representations by Back-propagating Errors, pages 696–699. MIT Press, 1988. 5

K. Simonyan and A. Zisserman. Very deep convolutional networks for large-scale image recognition. CoRR, abs/1409.1556, 2014. 5

B. Su and S. Lu. Accurate scene text recognition based on recurrent neural network. In ACCV, 2014. 2, 6, 7

T. Wang, D. J. Wu, A. Coates, and A. Y. Ng. End-to-end text recognition with convolutional neural networks. In ICPR, 2012. 1, 6, 7

C. Yao, X. Bai, B. Shi, and W. Liu. Strokelets: A learned multi-scale representation for scene text recognition. In CVPR, 2014. 2, 6, 7

M. D. Zeiler. ADADELTA: an adaptive learning rate method. CoRR, abs/1212.5701, 2012. 5
数据免责声明
页面数据均来自互联网公开来源、合作出版商和通过AI技术自动分析结果,我们不对页面数据的有效性、准确性、正确性、可靠性、完整性和及时性做出任何承诺和保证。若有疑问,可以通过电子邮件方式联系我们:report@aminer.cn