AI帮你理解科学
AI 生成解读视频
AI抽取解析论文重点内容自动生成视频
---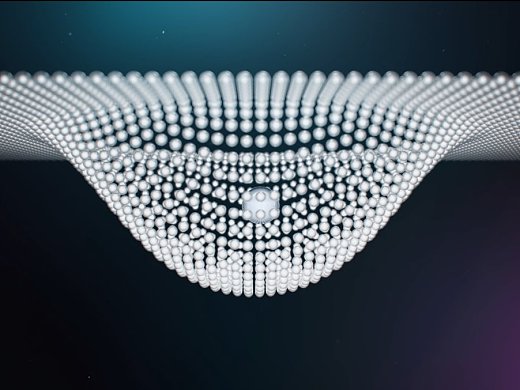 AI 溯源
AI解析本论文相关学术脉络
---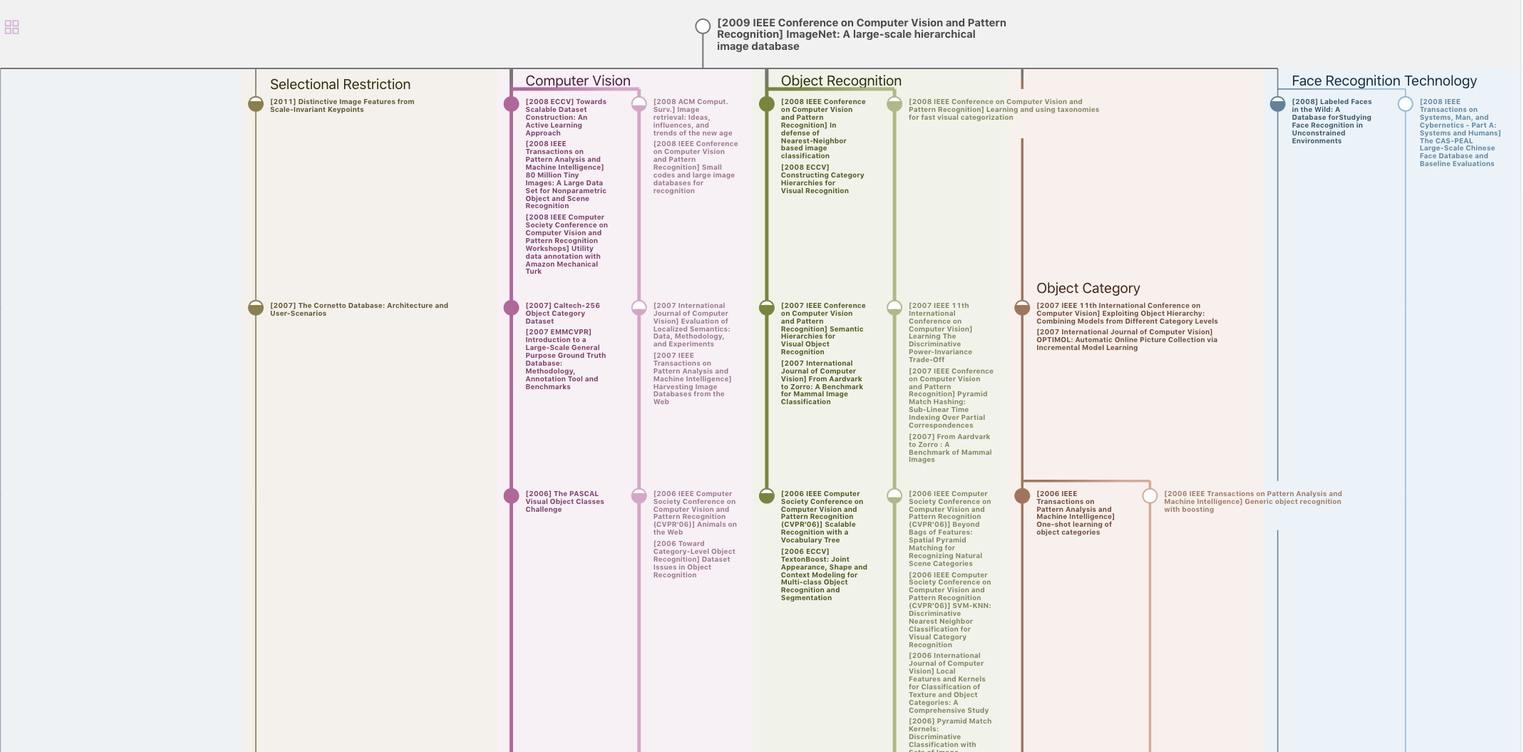 AI 精读
AI抽取本论文的概要总结
---
We present a model that goes beyond personalization by exploring higher-order friends in a social network to help content recommendation
Beyond Personalization: Social Content Recommendation for Creator Equality and Consumer Satisfaction.

KDD, (2019): 235.0-245.0

摘要

An effective content recommendation in modern social media platforms should benefit both creators to bring genuine benefits to them and consumers to help them get really interesting content. In this paper, we propose a model called Social Explorative Attention Network (SEAN) for content recommendation. SEAN uses a personalized content rec...

更多

0
Content recommendation, such as news recommendation, has been studied for many years in recommender systems (RSs).
Content based methods [34, 36] memorize historical reading/watching content of a user and predict his/her future reading/watching content based on features or similarities of both contents.
Such approaches emphasize on particular topics for a user and may not be able to encourage diversity of recommendation results unless a content consumer actively searches for new topics
Content recommendation, such as news recommendation, has been studied for many years in recommender systems (RSs)
Such approaches emphasize on particular topics for a user and may not be able to encourage diversity of recommendation results unless a content consumer actively searches for new topics
Social Explorative Attention Network (SEAN) improves F1 by above 5 percentage point and Area under the Curve of ROC (AUC) by near 3 percentage point compared with the best content-based model DKN on Steemit-English and improves F1 by 1.7 percentage point and AUC by near 3 percentage point on Steemit-Spanish
Compared with collaborative filtering (CF)-based models (NCF and SAMN), SEAN can outperform them significantly. This result shows that CF methods cannot work well in this recommendation scenario since the documents on Steemit is highly time-sensitive, and the content should be considered for the recommendation
We present a model that goes beyond personalization by exploring higher-order friends in a social network to help content recommendation
We want to select those as friends who can improve the recommending performance as much as they can
We use datasets derived from a decentralized content distribution platform, Steemit, to evaluate our proposed framework
Steemit-English and Steemit-Spanish from the decentralized social platform, Steemit.
Steemit is a blogging and social networking platform that uses the Steem blockchain to reward creators and consumers.
126 1,396 4,073 25,593 14,843 509 20,893 92,236 distribution platforms are already using recommendation systems to recommend contents to users, which can be biased if the authors collected data from them for the evaluation.
Different from them, the contents and user clicks are not manipulated by the Steemit platform.
Two datasets are constructed based on social communities using English and Spanish respectively
Results and Analysis

Table 2 reports the results on Steemit-English and Steemit-Spanish datasets.
SEAN improves F1 by above 5 percentage point and AUC by near 3 percentage point compared with the best content-based model DKN on Steemit-English and improves F1 by 1.7 percentage point and AUC by near 3 percentage point on Steemit-Spanish.
Compared with CF-based models (NCF and SAMN), SEAN can outperform them significantly
This result shows that CF methods cannot work well in this recommendation scenario since the documents on Steemit is highly time-sensitive, and the content should be considered for the recommendation.
It further shows that the model has a better performance in most of the days
The authors present a model that goes beyond personalization by exploring higher-order friends in a social network to help content recommendation.
In the model design and the exploration design, the authors consider the effects for both content creators and consumers in the social media platform.
This can benefit the platform to attract more innovative content creators and encourage more interactions between the creators and consumers.
Introduction:

Content recommendation, such as news recommendation, has been studied for many years in recommender systems (RSs).
Content based methods [34, 36] memorize historical reading/watching content of a user and predict his/her future reading/watching content based on features or similarities of both contents.
Such approaches emphasize on particular topics for a user and may not be able to encourage diversity of recommendation results unless a content consumer actively searches for new topics

Objectives:

The authors' goal is to learn a prediction function p = F (u, d, θ ), where p represents the probability that user u will click a given document d, and θ denotes the model parameters of function F

Methods:

Steemit-English and Steemit-Spanish from the decentralized social platform, Steemit.
Steemit is a blogging and social networking platform that uses the Steem blockchain to reward creators and consumers.
126 1,396 4,073 25,593 14,843 509 20,893 92,236 distribution platforms are already using recommendation systems to recommend contents to users, which can be biased if the authors collected data from them for the evaluation.
Different from them, the contents and user clicks are not manipulated by the Steemit platform.
Two datasets are constructed based on social communities using English and Spanish respectively

Results:

Results and Analysis

Table 2 reports the results on Steemit-English and Steemit-Spanish datasets.
SEAN improves F1 by above 5 percentage point and AUC by near 3 percentage point compared with the best content-based model DKN on Steemit-English and improves F1 by 1.7 percentage point and AUC by near 3 percentage point on Steemit-Spanish.
Compared with CF-based models (NCF and SAMN), SEAN can outperform them significantly
This result shows that CF methods cannot work well in this recommendation scenario since the documents on Steemit is highly time-sensitive, and the content should be considered for the recommendation.
It further shows that the model has a better performance in most of the days

Conclusion:

The authors present a model that goes beyond personalization by exploring higher-order friends in a social network to help content recommendation.
In the model design and the exploration design, the authors consider the effects for both content creators and consumers in the social media platform.
This can benefit the platform to attract more innovative content creators and encourage more interactions between the creators and consumers.
Table1: Statistics of the two datasets
Table2: Comparison of different methods on Steemit datasets. The best results are highlighted in boldface
Table3: Comparison of social exploration methods
Table4: Comparison of different variants on SEAN
Table5: Hyper-parameters of SEAN when comparing with other baselines
Table6: Comparison of path initialization strategies
Download tables as Excel
For content recommendation, both content based approaches and CF based approaches have been studied. Content based approaches use a user's historical reading contents to represent a user, so they are naturally personalized models. Typical models that recommend documents include [29, 34, 36]. CF based approaches, including traditional ones [6, 8, 14,15,16, 20, 25, 42] and deep learning based models [4, 7, 18, 31, 33], are also usually called personalized recommendation, as they consider a user's personal preference based on the user's behaviors or actions on the platform. There have been many approaches also incorporating social information into CF models, which are usually called social regularization [9, 21, 31, 39, 41, 42]. More recently, [4, 30] propose to use social attention instead of regularization to further improve the way of using social information in CF models. Our work goes beyond social regularization of a personalized model. We propose to use a social exploration mechanism to attend to higher-order friends. In this way, we can find a good balance of using trusted users and explore more users rather than one-hop friends.
We also thank Intel Corporation for supporting our deep learning related research
Andrés Abeliuk, Gerardo Berbeglia, Pascal Van Hentenryck, Tad Hogg, and Kristina Lerman. Taming the unpredictability of cultural markets with social influence. In WWW, pages 745–754, 2017.

Dzmitry Bahdanau, Kyunghyun Cho, and Yoshua Bengio. Neural machine translation by jointly learning to align and translate. arXiv preprint arXiv:1409.0473, 2014.

Franco Berbeglia and Pascal Van Hentenryck. Taming the matthew effect in online markets with social influence. In AAAI, pages 10–16, 2017.

Chong Chen, Min Zhang, Yiqun Liu, and Shaoping Ma. Social attentional memory network: Modeling aspect-and friend-level differences in recommendation. In WSDM, pages 177–185, 2019.

Haokun Chen, Xinyi Dai, Han Cai, Weinan Zhang, Xuejian Wang, Ruiming Tang, Yuzhou Zhang, and Yong Yu. Large-scale interactive recommendation with tree-structured policy gradient. arXiv preprint arXiv:1811.05869, 2018.

Abhinandan S Das, Mayur Datar, Ashutosh Garg, and Shyam Rajaram. Google news personalization: scalable online collaborative filtering. In WWW, pages 271–280, 2007.

Xiangnan He, Lizi Liao, Hanwang Zhang, Liqiang Nie, Xia Hu, and Tat-Seng Chua. Neural collaborative filtering. In WWW, pages 173–182, 2017.

Yifan Hu, Yehuda Koren, and Chris Volinsky. Collaborative filtering for implicit feedback datasets. In ICDM, pages 263–272, 2008.

Mohsen Jamali and Martin Ester. A matrix factorization technique with trust propagation for recommendation in social networks. In RecSys, pages 135–142, 2010.

Thorsten Joachims, Dayne Freitag, and Tom M. Mitchell. Web watcher: A tour guide for the world wide web. In IJCAI (1), pages 770–777. Morgan Kaufmann, 1997.

Yoon Kim. Convolutional neural networks for sentence classification. arXiv preprint arXiv:1408.5882, 2014.

Levente Kocsis and Csaba Szepesvári. Bandit based monte-carlo planning. In ECML, pages 282–293, 2006.

Philipp Koehn. Pharaoh: a beam search decoder for phrase-based statistical machine translation models. In Conference of the Association for Machine Translation in the Americas, pages 115–124, 2004.

Yehuda Koren. Factorization meets the neighborhood: a multifaceted collaborative filtering model. In KDD, pages 426–434, 2008.

Yehuda Koren, Robert Bell, and Chris Volinsky. Matrix factorization techniques for recommender systems. Computer, 42(8), 2009.

Joonseok Lee, Seungyeon Kim, Guy Lebanon, Yoram Singer, and Samy Bengio. Llorma: local low-rank matrix approximation. The Journal of Machine Learning Research (JMLR), 17(1):442–465, 2016.

Lihong Li, Wei Chu, John Langford, and Robert E Schapire. A contextual-bandit approach to personalized news article recommendation. In WWW, pages 661–670, 2010.

Xiaopeng Li and James She. Collaborative variational autoencoder for recommender systems. In SIGKDD, pages 305–314, 2017.

Elad Liebman, Piyush Khandelwal, Maytal Saar-Tsechansky, and Peter Stone. Designing better playlists with monte carlo tree search. In AAAI, pages 4715–4720, 2017.

Jiahui Liu, Peter Dolan, and Elin Rønby Pedersen. Personalized news recommendation based on click behavior. In IUI, pages 31–40, 2010.

H. Ma, D. Zhou, C. Liu, M. R. Lyu, and I. King. Recommender systems with social regularization. In WSDM, pages 287–296, 2011.

James McInerney, Benjamin Lacker, Samantha Hansen, Karl Higley, Hugues Bouchard, Alois Gruson, and Rishabh Mehrotra. Explore, exploit, and explain: personalizing explainable recommendations with bandits. In RecSys, pages 31–39, 2018.

Jeffrey Pennington, Richard Socher, and Christopher Manning. Glove: Global vectors for word representation. In EMNLP, pages 1532–1543, 2014.

Filip Radlinski, Robert Kleinberg, and Thorsten Joachims. Learning diverse rankings with multi-armed bandits. In ICML, volume 307 of ACM International Conference Proceeding Series, pages 784–791. ACM, 2008.

Steffen Rendle. Factorization machines with libfm. ACM Transactions on Intelligent Systems and Technology (TIST), 3(3):57, 2012.

Daniel Rigney, editor. The Matthew Effect, How Advantage Begets Further Advantage. Columbia University Press, 2010.

Matthew J. Salganik, Peter Sheridan Dodds, and Duncan J. Watts. Experimental Study of Inequality and Unpredictability in an Artificial Cultural Market. Science, 311(5762):854–856, 2006.

David Silver, Aja Huang, Christopher J. Maddison, Arthur Guez, Laurent Sifre, George van den Driessche, Julian Schrittwieser, Ioannis Antonoglou, Veda Panneershelvam, Marc Lanctot, Sander Dieleman, Dominik Grewe, John Nham, Nal Kalchbrenner, Ilya Sutskever, Timothy Lillicrap, Madeleine Leach, Koray Kavukcuoglu, Thore Graepel, and Demis Hassabis. Mastering the game of go with deep neural networks and tree search. Nature, 529:484–503, 2016.

Jeong-Woo Son, A Kim, Seong-Bae Park, et al. A location-based news article recommendation with explicit localized semantic analysis. In SIGIR, pages 293– 302, 2013.

Weiping Song, Zhiping Xiao, Yifan Wang, Laurent Charlin, Ming Zhang, and Jian Tang. Session-based social recommendation via dynamic graph attention networks. In WSDM, pages 555–563, 2019.

Peijie Sun, Le Wu, and Meng Wang. Attentive recurrent social recommendation. In SIGIR, pages 185–194, 2018.

Aaron Van den Oord, Sander Dieleman, and Benjamin Schrauwen. Deep contentbased music recommendation. In NIPS, pages 2643–2651, 2013.

Hao Wang, Naiyan Wang, and Dit-Yan Yeung. Collaborative deep learning for recommender systems. In SIGKDD, pages 1235–1244, 2015.

Hongwei Wang, Fuzheng Zhang, Xing Xie, and Minyi Guo. Dkn: Deep knowledgeaware network for news recommendation. In WWW, pages 1835–1844, 2018.

Xinxi Wang, Yi Wang, David Hsu, and Ye Wang. Exploration in interactive personalized music recommendation: a reinforcement learning approach. ACM Transactions on Multimedia Computing, Communications, and Applications (TOMM), 11 (1):7, 2014.

Xuejian Wang, Lantao Yu, Kan Ren, Guanyu Tao, Weinan Zhang, Yong Yu, and Jun Wang. Dynamic attention deep model for article recommendation by learning human editors' demonstration. In SIGKDD, pages 2051–2059, 2017.

Yan Zheng Wei, Luc Moreau, and Nicholas R. Jennings. A market-based approach to recommender systems. ACM Trans. Inf. Syst., 23(3):227–266, 2005.

Biao Xiang, Qi Liu, Enhong Chen, Hui Xiong, Yi Zheng, and Yu Yang. Pagerank with priors: An influence propagation perspective. In IJCAI, pages 2740–2746, 2013.

Xiwang Yang, Harald Steck, and Yong Liu. Circle-based recommendation in online social networks. In SIGKDD, pages 1267–1275, 2012.

Zichao Yang, Diyi Yang, Chris Dyer, Xiaodong He, Alex Smola, and Eduard Hovy. Hierarchical attention networks for document classification. In NAACL, pages 1480–1489, 2016.

Mao Ye, Xingjie Liu, and Wang-Chien Lee. Exploring social influence for recommendation: a generative model approach. In SIGIR, pages 671–680, 2012.

Huan Zhao, Quanming Yao, James T. Kwok, and Dik Lun Lee. Collaborative filtering with social local models. In ICDM, pages 645–654, 2017.
数据免责声明
页面数据均来自互联网公开来源、合作出版商和通过AI技术自动分析结果,我们不对页面数据的有效性、准确性、正确性、可靠性、完整性和及时性做出任何承诺和保证。若有疑问,可以通过电子邮件方式联系我们:report@aminer.cn