AI helps you reading Science
AI generates interpretation videos
AI extracts and analyses the key points of the paper to generate videos automatically
---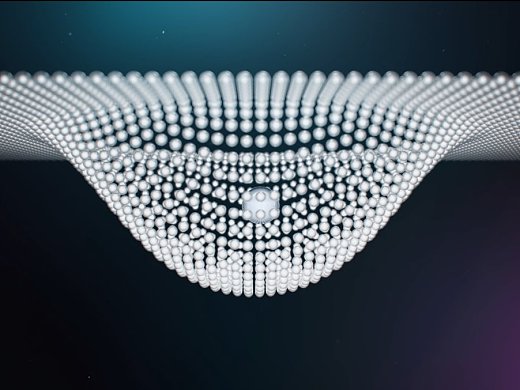 AI Traceability
AI parses the academic lineage of this thesis
---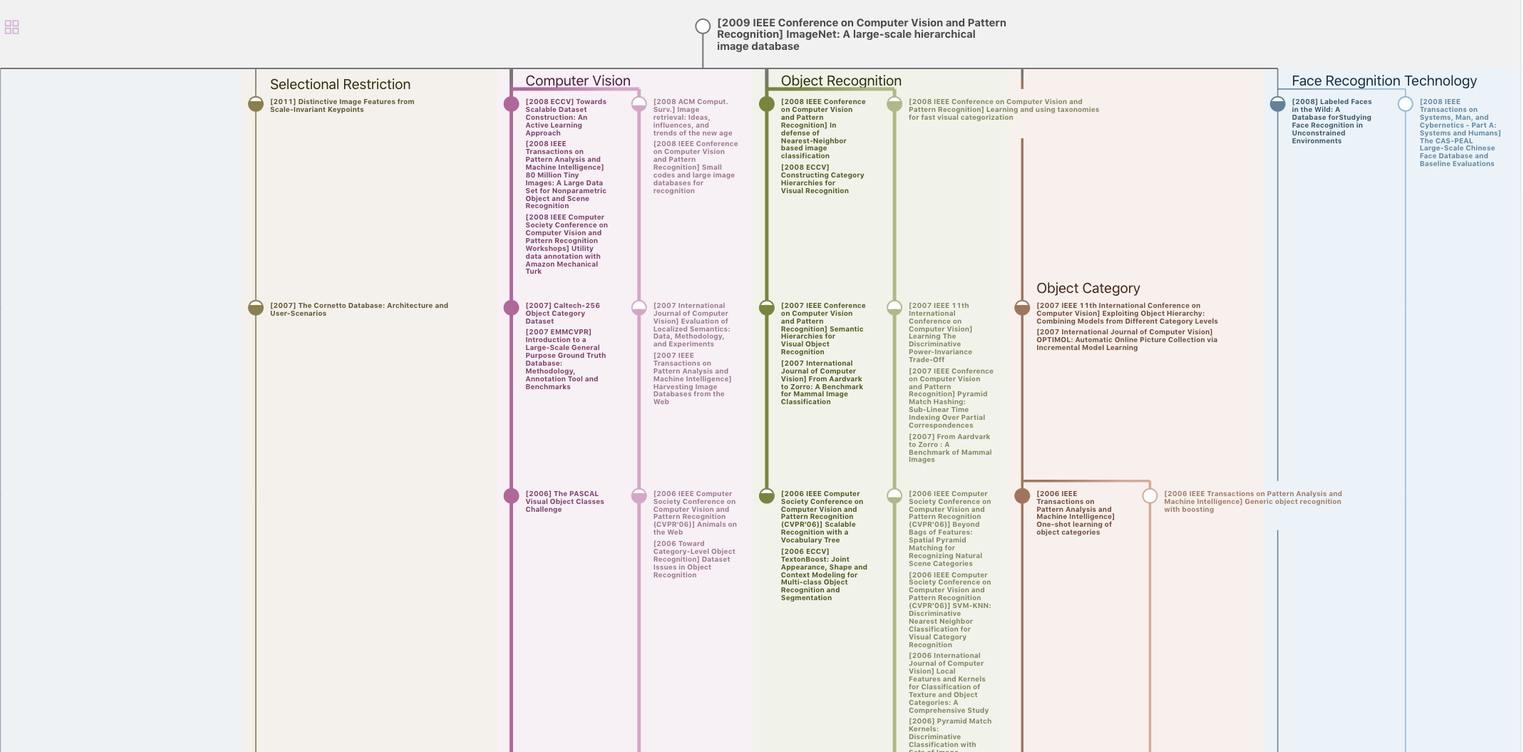 AI Insight
AI extracts a summary of this paper
---
Model Simulation On the basis of previous study(11), the case data released by Chinese authorities and official media(23,24), the assumptions of the parameters were established and the theoretical dynamics of COVID-19 based on SEIR model was simulated(Figure 4)
Transmission dynamics of the COVID-19 outbreak and effectiveness of government interventions: A data-driven analysis.

JOURNAL OF MEDICAL VIROLOGY, no. 6.0 (2020): 645.0-659.0

Abstract

Using the parameterized susceptible-exposed-infectious-recovered model, we simulated the spread dynamics of coronavirus disease 2019 (COVID-19) outbreak and impact of different control measures, conducted the sensitivity analysis to identify the key factor, plotted the trend curve of effective reproductive number (R), and performed data f...

More

0
An unknown virus was suspected to have emerged into the human population in Wuhan in late December, 2019 through a report of several pneumonia cases by a local hospital[1].Chinese health authorities took actions immediately and had detected a new virus relevant to the outbreak of disease, which was known as novel coronavirus infected pneumonia (NCIP) by 8 January 2020[2] and later be designated as Coronavirus Disease 2019(COVID-19) by the World Health Organization(WHO) [3].The virus was named as the 2019 novel coronavirus (2019nCoV) temporarily on 12 January 2020[1] and officially named as SARS-CoV-2 on 11 February 2020[3]by WHO.

Coronaviruses, getting their name from the viruses' vague resemblance to monarchical crowns when imaged using an electron microscope,are a large family of viruses that cause disease in mammals and birds.
An unknown virus was suspected to have emerged into the human population in Wuhan in late December, 2019 through a report of several pneumonia cases by a local hospital[1].Chinese health authorities took actions immediately and had detected a new virus relevant to the outbreak of disease, which was known as novel coronavirus infected pneumonia (NCIP) by 8 January 2020[2] and later be designated as Coronavirus Disease 2019(COVID-19) by the World Health Organization(WHO) [3].The virus was named as the 2019 novel coronavirus (2019nCoV) temporarily on 12 January 2020[1] and officially named as SARS-CoV-2 on 11 February 2020[3]by WHO.
It's urgent to provide more scientific information for a better understanding of the novel coronavirus and further containment of the outbreak
An unknown virus was suspected to have emerged into the human population in Wuhan in late December, 2019 through a report of several pneumonia cases by a local hospital[1].Chinese health authorities took actions immediately and had detected a new virus relevant to the outbreak of disease, which was known as novel coronavirus infected pneumonia (NCIP) by 8 January 2020[2] and later be designated as Coronavirus Disease 2019(COVID-19) by the World Health Organization(WHO) [3].The virus was named as the 2019 novel coronavirus (2019nCoV) temporarily on 12 January 2020[1] and officially named as Severe Acute Respiratory Syndrome-CoV-2 on 11 February 2020[3]by World Health Organization.

Coronaviruses, getting their name from the viruses' vague resemblance to monarchical crowns when imaged using an electron microscope,are a large family of viruses that cause disease in mammals and birds
On 30 January 2020, the epidemic of COVID-19 was declared as a Public Health Emergency of International Concern (PHEIC), the highest level in the World Health Organization's emergency response for infectious diseases
Coronaviruses can cause illnesses that range from the common cold to much more severe illnesses like Severe Acute Respiratory Syndrome (SARS), Middle East Respiratory Syndrome (MERS) and Coronavirus Disease 2019(COVID-19)[4]
Model Simulation On the basis of previous study[11], the case data released by Chinese authorities and official media[23,24], the assumptions of the parameters were established and the theoretical dynamics of COVID-19 based on SEIR model was simulated(Figure 4)
The optimization of therapeutic strategy and the development of specific drugs would be of more importance than quarantine and protective procedures as more cases accrue
Mathematical Model One of the mathematical models in epidemic dynamics, known as the "warehouse" model, has been widely applied for a long time since it was forwarded by Kermack and McKendrick in 1927.
It includes several basic and improved models such as SIR, SIS, SEIR and so on, among which SEIR is a typical example that takes the incubation period into account[16].
The SEIR, an extensively used epidemic model, can reflect the flows of people between four states: susceptible (S), exposed (E), infectious (I), and recovered (R).
The Distribution of Confirmed COVID-19 Cases The geographical distributions of existing confirmed cases as of 29 February 2020 in Hubei Province, China and worldwide is shown in Figure 1.
The epidemic was spreading rapidly, with 27,700 existing confirmed cases in Wuhan city, 33,565 in Hubei province, 35,566 in China, 40,903 in the whole world.
Figure 2 shows the trend of existing confirmed cases home and abroad, which indicates the peak number on 17 February 2020 in China and an obvious rise from 25 February 2020 to 29 February 2020 overseas.
The authors' study was mainly a data-driven analysis, with the data coming from epidemiological results of published studies and current case information, programed, simulated and fitted by Python based on the SEIR model.
The SEIR model simulation of COVID-19 after data fitting showed the peak existing confirmed cases of 59769 arriving on 15 February 2020.
The conclusion was drawn with a good coefficient of determination (R2), which was very close to 1, and the fitting bias was 3.02%, suggesting high precision of the data fitting results.By simulation and data fitting, the model showed the peak existing confirmed cases of 59769 arriving on 15 February 2020, with sufficient goodness of fit.
It's an unprecedented outbreak of coronavirus in the 20th century, which is not exactly the epidemic of a single country, more a public concern of the whole world, more international cooperation are required to combat the novel coronavirus, focusing on both persistent strict domestic interventions and vigilance against exogenous imported cases
Table1: Different government control measures and corresponding k values
Download tables as Excel
This research received no external funding.
Study subjects and analysis
individuals: 1000000
the equations were as follows and the actual incidence was standard incidence. Referring to the design approach of Lipsitch et al[
11
], our study was modeled in a population (N) of 1,000,000 individuals, consistent with the size of Wuhan city, which was approximately 906,0000 by the end of the year 2019. The model simulation was based on the hypotheses: [
1
] the whole population was susceptible; [
2
] unprotected contact between the susceptible and the infected would lead to infection;[
3
] the susceptible and the infectious were homogenous in the population; [
4
] the epidemic originated from one single case; [
5
] no intervention was taken in the early stage of COVID-19 epidemic; [
6
] the patient would be quarantined in the hospital once confirmed;[
7
] deterministic dynamic model was employed
admitted patients with pneumonia who had been working in Wuhan: 4
Coronaviruses can cause illnesses that range from the common cold to much more severe illnesses like Severe Acute Respiratory Syndrome (SARS), Middle East Respiratory Syndrome (MERS) and Coronavirus Disease 2019(COVID-19)[
4
]. The outbreak of COVID-19 originated from the four admitted patients with pneumonia who had been working in Wuhan Huanan Seafood Wholesale Market, doing business in live poultry, aquatic products, and some wild animals. The nowclosed market being a common factor in infections encouraged the belief that the infection may be linked with certain animals
individuals: 1000000
The incidence in the original model was bilinear, because the model assumed that the frequency of exposure U was directly proportional to the total population N in the environment, however the actual exposure frequency of patients was limited, that was to say, if the exposure frequency was a constant K, then the equations were as follows and the actual incidence was standard incidence. Referring to the design approach of Lipsitch et al[
11
], our study was modeled in a population (N) of 1,000,000 individuals, consistent with the size of Wuhan city, which was approximately 906,0000 by the end of the year 2019. The model simulation was based on the hypotheses: [
1
] the whole population was susceptible; [
2
] unprotected contact between the susceptible and the infected would lead to infection;[
3
] the susceptible and the infectious were homogenous in the population; [
4
] the epidemic originated from one single case; [
5
] no intervention was taken in the early stage of COVID-19 epidemic; [
6
] the patient would be quarantined in the hospital once confirmed;[
7
] deterministic dynamic model was employed
confirmed cases: 41
where Y(t) was the number of infections with symptoms by time t. We assumed the number of confirmed cases was i, the number of suspected cases was s, and the ratio of suspected cases to confirmed cases was k, then where the data of confirmed cases and suspected cases were from national health commission, the value of k was calculated to be 0.695(41/59) according to the result of Huang C et al[
19
],which showed 41 confirmed cases out of the 59 suspected cases. T[
1
] was the date of the first confirmed case of the novel coronavirus infection, which was 8 December 2019[
20
]
existing confirmed cases: 27700
The Distribution of Confirmed COVID-19 Cases The geographical distributions of existing confirmed cases as of 29 February 2020 in Hubei Province, China and worldwide is shown in Figure 1. The epidemic was spreading rapidly, with 27,700 existing confirmed cases in Wuhan city, 33,565 in Hubei province, 35,566 in China, 40,903 in the whole world(supplemental table 1). Figure 2 shows the trend of existing confirmed cases home and abroad, which indicates the peak number on 17 February 2020 in China and an obvious rise from 25 February 2020 to 29 February 2020 overseas
cases: 2391
The rebound was caused by inducing clinical diagnosis in the 4th phase of government measures. The number of new confirmed cases in Hubei province on 12 February was 14840(of which 13332 were clinically diagnosed), which was an extraordinary large increase compared to an average of 2391 cases from 1 February to 11 February (supplemental table 2). That accounted for the temporary rebound of R
The 2019-nCoV Outbreak Joint Field Epidemiology Investigation Team, Li Q. An Outbreak of NCIP (2019-nCoV) Infection in China—Wuhan, Hubei Province, 2019−2020. China CDC Weekly 2020;2(5):79 − 80. [Accessed 2 February 2020].Available from: http://weekly.china cdc.cn/en/article /ccdcw/2020/5/79

Tan WJ, Zhao X, Ma XJ, Wang WL, Niu PH, Xu WB, et al. A Novel Coronavirus Genome Identified in a Cluster of Pneumonia Cases——Wuhan, China 2019−2020. China CDC Weekly 2020;2(4):61−[Accessed 2 February 2020].Available from: http://weekly.chinacdc.cn/en/article/ccdcw/2020/4/61

World health Organization. WHO Director-General's remarks at the media briefing on 2019-nCoV on 11 February 2020. [Accessed 11 February 2020] Available from: https://www.who.int/dg/speeches/detail/who-director-generals-remarks-at-the-media-briefing -on-2019-ncov-on-11-february-2020

Tan WJ, Zhao X, Ma XJ, Wang WL, Niu PH, Xu WB, et al. A Novel Coronavirus Genome Identified in a Cluster of Pneumonia Cases —Wuhan, China 2019−2020. China CDC Weekly 2020;2(4):61-2.[Accessed 11 February 2020].Available from: http://weekly.china cdc.cn/en/article/ccdcw/2020/4/61.

Zhou, P. et al. A pneumonia outbreak associated with a new coronavirus of probable bat origin. [Accessed 4 February 2020]. Available from: Nature https://doi.org/10.1038/s41586-020-2012-7 (2020).

World Health Organization. Statement on the second meeting of the International Health Regulations. [Accessed 4 February 2020]. Available from: https://www.who.int/news-room/detail/30-01-2020-statement-on-thesecond-meeting-of-the-international-health-regulations-(2005)-emergencycommittee-regarding-the-outbreak-of-novel-coronavirus-(2019-ncov)

National Health Commission of the People's Republic of China. The updates of COVID-19 as of 29 February, 2020. [Accessed 1 March 2020]. Available from: http://www.nhc.gov.cn/xcs/yqtb/202003/9d462194284840ad96ce75eb8e4c8039.shtml

World Health Organization. Coronavirus disease 2019 (COVID-19) Situation Report – 40.[Accessed 1 March 2020]. Available from: https://www.who.int/docs/default-source/coronaviruse/situationreports/20200229-sitrep-40-covid-19.pdf?sfvrsn=849d0665_2

Li Q, Guan X, Wu P, et al. Early Transmission Dynamics in Wuhan, China, of Novel Coronavirus-Infected Pneumonia. N Engl J Med. 2020 Jan 29.

Roberts MG, Nishiura H. Nishiura, Early estimation of the reproduction number in the presence of imported cases: pandemic influenza H1N1-2009 in New Zealand, PLoS One 6 (2011) e17835.

Lipsitch M, Cohen T, Cooper B, et al. Transmission dynamics and control of severe acute respiratory syndrome. Science. 2003 Jun 20;300(5627):1966-70

Read JM et al. Novel coronavirus 2019-nCoV: early estimation of epidemiological parameters and epidemic predictions. medRxiv preprint first posted online Jan. 24, 2020; doi: http://dx.doi.org/10.1101/2020.01.23.20018549

Wu JT, Leung K, Leung GM. Nowcasting and forecasting the potential domestic and international spread of the 2019-nCoV outbreak originating in Wuhan, China: a modelling study. www.thelancet. com Published online January 31, 2020 https://doi.org/10.1016/S0140-6736(20)30260-9

Nature. Coronavirus latest: Scientists scramble to study virus samples. [Accessed 4 February 2020]. Available from: https://www.nature.com/articles/d41586-020-00154-w

Zhao S, Lin Q, Ran J et al. Preliminary estimation of the basic reproduction number of novel coronavirus (2019-nCoV) in China, from 2019 to 2020: A data-driven analysis in the early phase of the outbreak. Int J Infect Dis. 2020. pii: S1201-9712(20)30053-9.

Ma ZE, Zhou YC, Wang WD, et al. Mathematical modeling of epidemic dynamics[M]. Beijing:Science Press. 2004.

Qian G, Mahdi A. Sensitivity analysis methods in the biomedical sciences. Math Biosci. 2020 Jan 14:108306. doi: 10.1016/j.mbs.2020.108306.

J. Wallinga, et al., How generation intervals shape the relationship between growth rates and reproductive numbers, Proc. R. Soc. B 274 (2007) 599.

Huang, C., Wang, Y., et al. (2020).Clinical features of patients infected with 2019 novel coronavirus in Wuhan,China. Lancet. 2020 Feb 15;395(10223):497-506. doi: 10.1016/S0140-6736(20)30183-5.

Chinanews. The progress of COVID-19 by Wuhan Health Commission. [Accessed 5 February 2020]. Available from: http://www.chinanews.com/shipin/2019/1231/news843209.shtml

Chan JF, Yuan S, Kok KH, et al., A familial cluster of pneumonia associated with the 2019 novel coronavirus indicating person-to-person transmission: a study of a family cluster, Lancet (2020).Lancet. 2020 Jan 24. pii: S01406736(20)30154-9

Zhifu Xie. Data Fitting and Scenario Analysis of Vaccination in the 2014 Ebola Outbreak in Liberia. Osong Public Health Res Perspect. 2019; 10(3): 187–201

Chinanews. National Health Commssion:The average latency of 2019-nCoV is about 7 days. [Accessed 2 February 2020]. Available from: http://www.chinanews.com/gn/2020/01-22/9067014.shtml.

Sina. Beijing has discharged nine patients with pneumonia infected with the new coronavirus, with an average stay of 10.25 days. [Accessed 3 February 2020]. Available from: http://news.sina.com.cn/c/2020-02-01/dociimxxste8097489.shtml.

Chinadaily. Several provinces have downgraded public health emergency response level. [Accessed 28 February 2020] Available from: http://cnews.chinadaily.com.cn/a/202002/24/WS5e531de4a3107 bb6b57a1bef.html.

National Health Commission of the People's Republic of China. The updates of COVID-19 as of 17 February, 2020. [Accessed 3 March 2020]. Available from: http://www.nhc.gov.cn/xcs/yqtb/202002/261f72a74be14c4db6e1b582133cf4b7.shtml

Getz WM, Salter R, Mgbara W. Adequacy of SEIR models when epidemics have spatial structure: Ebola in Sierra Leone. Philos Trans R Soc Lond B Biol Sci. 2019;374(1775):20180282

Ministry of Science and Technology of the People's Republic of China. Press Conference of 2019-nCoV by National Health Commission of People's Republic of China. [Accessed 4 February 2020]. Available from: http://www.most.gov.cn/kjbgz/202002/t20200205_1514 01.htm.

Wang D, Hu B, Hu C, et al. Clinical Characteristics of 138 Hospitalized Patients With 2019 Novel Coronavirus-Infected Pneumonia in Wuhan, China. JAMA. 2020 Feb 7. doi: 10.1001/jama.2020.1585.

Jin YH, Cai L, Cheng ZS, et al. A rapid advice guideline for the diagnosis and treatment of 2019 novel coronavirus (2019-nCoV) infected pneumonia (standard version). Mil Med Res. 2020 Feb 6;7(1):4.

Huang C, Wang Y, Li X, et al. Clinical features of patients infected with 2019 novel coronavirus in Wuhan, China. Lancet. 2020 Jan 24. pii: S01406736(20)30183-5.

Delamater PL, Street EJ, Leslie TF, Yang YT, Jacobsen KH. 2019. Complexity of the Basic Reproduction Number (R0). Emerging infectious diseases 25:1-4.

Hindustantimes. More novel coronavirus cases reported daily outside China than inside: WHO. [Accessed 28 February 2020]. Available from: https://www.hindustantimes.com/world-news/coronavirus-outbreakupdate-more-novel-coronavirus-cases-reported-daily-outside-china-thaninside-who/story-VN2iFxRjbD2C7rAIr1eVUP.html.

Centers for disease control and prevention. CDC Confirms Possible Instance of Community Spread of COVID-19 in U.S. [Accessed 28 February 2020]. Available from: https://www.cdc.gov/media/releases/2020/s0226-Covid-19-spread.html.

Government of People's Republic of China. The diagnosis and treatment plan for NCIP. [Accessed5 February 2020].Available from: http://www.gov.cn/zhengce/zhengceku/2020-02/05/content_5474 791.htm
数据免责声明
页面数据均来自互联网公开来源、合作出版商和通过AI技术自动分析结果,我们不对页面数据的有效性、准确性、正确性、可靠性、完整性和及时性做出任何承诺和保证。若有疑问,可以通过电子邮件方式联系我们:report@aminer.cn