AI helps you reading Science
AI generates interpretation videos
AI extracts and analyses the key points of the paper to generate videos automatically
---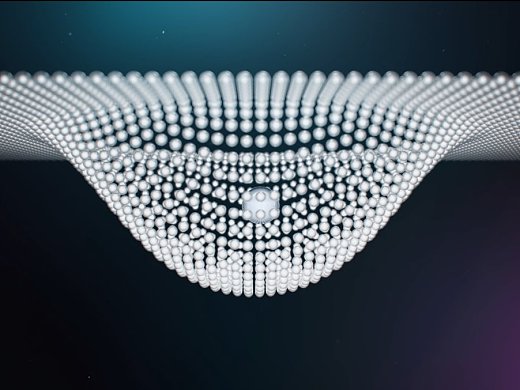 AI Traceability
AI parses the academic lineage of this thesis
---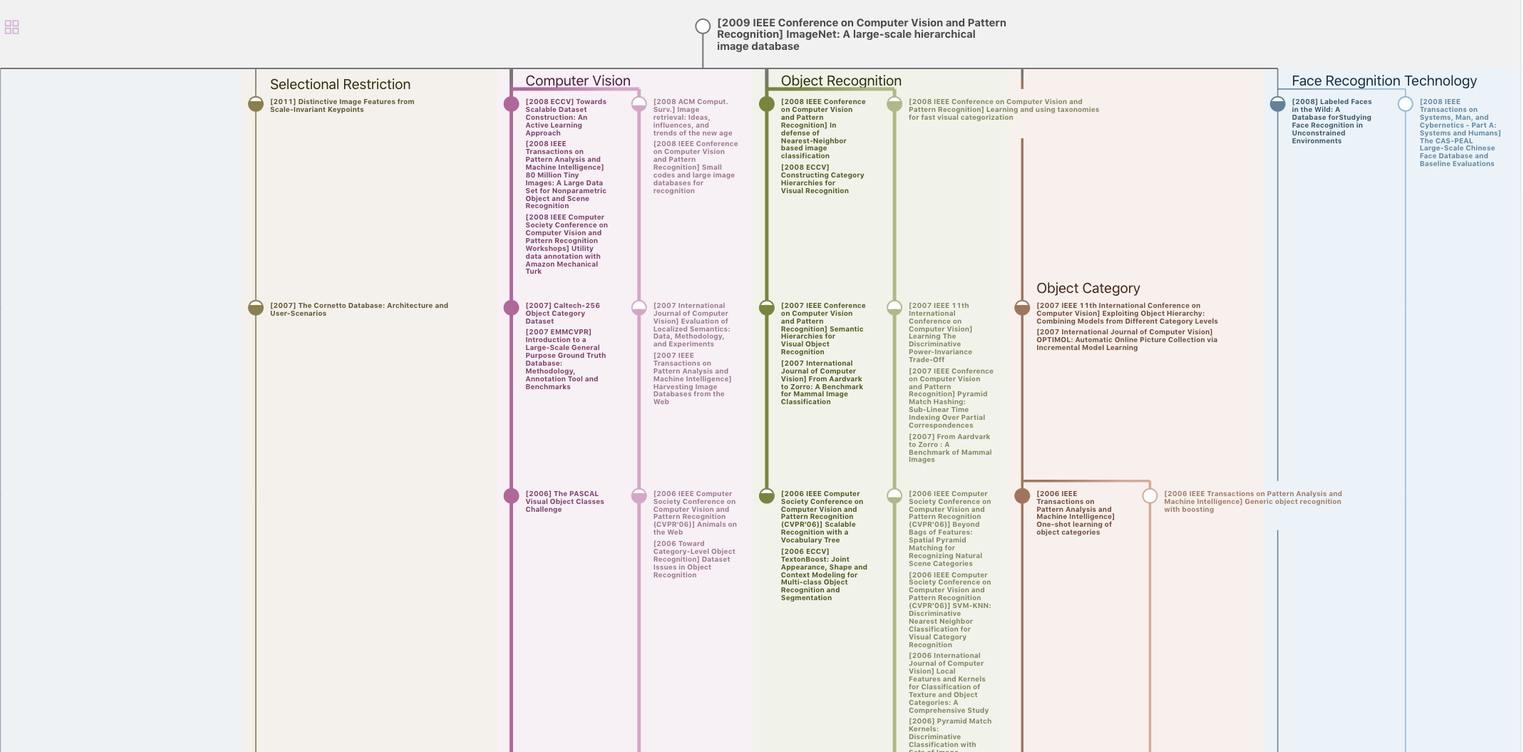 AI Insight
AI extracts a summary of this paper
---
We focus on efficient parallel algorithms for the key machine learning task of inference on graphical models, in particular on the fundamental belief propagation algorithm
Scalable Belief Propagation via Relaxed Scheduling

NIPS 2020, (2020)

Abstract

The ability to leverage large-scale hardware parallelism has been one of the key enablers of the accelerated recent progress in machine learning. Consequently, there has been considerable effort invested into developing efficient parallel variants of classic machine learning algorithms. However, despite the wealth of knowledge on parallel...

More

0
Hardware parallelism has been a key computational enabler for recent advances in machine learning, as it provides a way to reduce the processing time for the ever-increasing quantities of data required for training accurate models.
The authors will focus on efficient parallel algorithms for the fundamental task of inference on graphical models.
The marginalization problem is known to be computationally intractable in general [10, 32, 9], but inexact heuristics are well-studied for practical inference tasks.
One popular heuristic for inference on graphical models is belief propagation [27], inspired by the exact dynamic programming algorithm for marginalization on trees.
It remains poorly understood how to properly parallelize belief propagation
Hardware parallelism has been a key computational enabler for recent advances in machine learning, as it provides a way to reduce the processing time for the ever-increasing quantities of data required for training accurate models
There has been considerable effort invested into developing efficient parallel variants of classic machine learning algorithms, e.g. [28, 22, 23, 24, 15]
We model a relaxed scheduler Qq as a data structure which stores pairs corresponding to tasks and their priorities, with the operational semantics given in Section 3
We model the behavior of relaxed priority-based belief propagation by investigating the number of message updates needed for convergence when the algorithm is executed sequentially using a relaxed scheduler Qq satisfying the above constraints
The choice of algorithm can depend on the model; one may choose Relaxed Smart splash algorithm of [16] (Splash) since it performs well on all our models
We have investigated the use of relaxed schedulers in the context of the classic belief propagation algorithm for inference on graphical model, and have shown that this approach leads to an efficient family of algorithms, which improve upon the previous state-of-the-art non-relaxed parallelization approaches in our experiments
The authors run the experiments on four MRFs of moderate size: a binary tree of size 107, an Ising model [14, 20] of size 103 ×103, a Potts [37] of size 103 ×103 and the decoding of (3, 6)-LDPC code [29] of size 3 · 105.

For each pair of algorithm and model, the authors run each experiment five times, and average the execution time and the number of performed updates on the messages.
The authors run the experiments on four MRFs of moderate size: a binary tree of size 107, an Ising model [14, 20] of size 103 ×103, a Potts [37] of size 103 ×103 and the decoding of (3, 6)-LDPC code [29] of size 3 · 105.
For each pair of algorithm and model, the authors run each experiment five times, and average the execution time and the number of performed updates on the messages.
Synch Coarse-G Splash (10) RS (2) Bucket Residual Weight-Decay Priority Smart Splash (2)
See Table 1 for the speedups versus the baseline, on 70 threads. (For ablation studies, see the full version.) On trees, the fastest algorithm is, predictably, the synchronous one, since on tree-like models with small diameter D it performs only approximately O(D) times more updates in comparison to the sequential baseline, while being almost perfectly parallelizable.
(For ablation studies, see the full version.) On trees, the fastest algorithm is, predictably, the synchronous one, since on tree-like models with small diameter D it performs only approximately O(D) times more updates in comparison to the sequential baseline, while being almost perfectly parallelizable.
It works well on perfect binary tree as the Tree model, but works much worse on the chain graphs.
The choice of algorithm can depend on the model; one may choose Relaxed Smart Splash since it performs well on all the models
For a more detailed analysis of the results, the authors refer to the full version of the paper.
The authors' worst-case instances shows that relaxed residual BP is not a "silver bullet:" there exist tree instances where it may lead to Ω(qn) message updates, i.e. asymptotically no speedup.
First is to extend the theoretical analysis to cover more types of instances; as the authors have seen, the structure of belief propagation schedules can be quite complicated, and the challenge is the figure out a proper framework for more general analysis.
Table1: Algorithm speedups with respect to the sequential residual algorithm. Higher is better
Table2: Total updates relative to the sequential residual algorithm at 70 threads. Lower is better
2.1 Belief Propagation

We consider marginalization in pairwise Markov random fields; one can equivalently consider factor graphs or Bayesian networks [39]. A pairwise Markov random field is defined by a set of random variables X1, X2, . . . , Xn, a graph G = (V, E) with V = {1, 2, . . . , n}, and a set of factors ψi : Di → R+ ψij : Di × Dj → R+

for i ∈ V , for {i, j} ∈ E, where Di denotes the domain of random variable Xi. The edge factors ψij represent the dependencies between the random variables, and the node factors ψi represent a priori information about the individual random variables; the Markov random field defines a joint probability distribution on

X = (X1, X2, . . . , Xn) as

Pr X = x ∝ ψi(xi) ψij(xi, xj) , i ij where the 'proportional to' notation ∝ hides the normalization constant applied to the right-hand side to obtain a probability distribution. The marginalization problem is to compute the probabilities Pr[Xi = x] for a specified subset of variables; for convenience, we assume that any observations regarding the values of other variables are encoded in the node factor functions ψi.

Belief propagation is a message-passing algorithm; for each ordered pair (i, j) such that {i, j} ∈ E, we maintain a message μi→j : Dj → R, and the algorithm iteratively updates these messages until the values (approximately) converge to a fixed point. On Markov random fields, the message update rule gives the new value of message μi→j as a function of the old messages directed to node i by μi→j (xj ) ∝
This project has received funding from the European Research Council (ERC) under the European Union's Horizon 2020 research and innovation programme (grant agreement No 805223 ScaleML) and from Government of Russian Federation (Grant 08-08)
数据免责声明
页面数据均来自互联网公开来源、合作出版商和通过AI技术自动分析结果,我们不对页面数据的有效性、准确性、正确性、可靠性、完整性和及时性做出任何承诺和保证。若有疑问,可以通过电子邮件方式联系我们:report@aminer.cn