AI helps you reading Science
AI generates interpretation videos
AI extracts and analyses the key points of the paper to generate videos automatically
---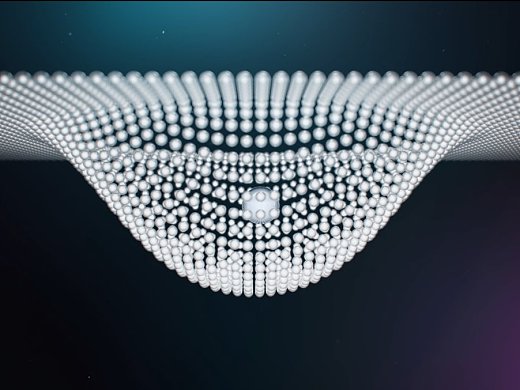 AI Traceability
AI parses the academic lineage of this thesis
---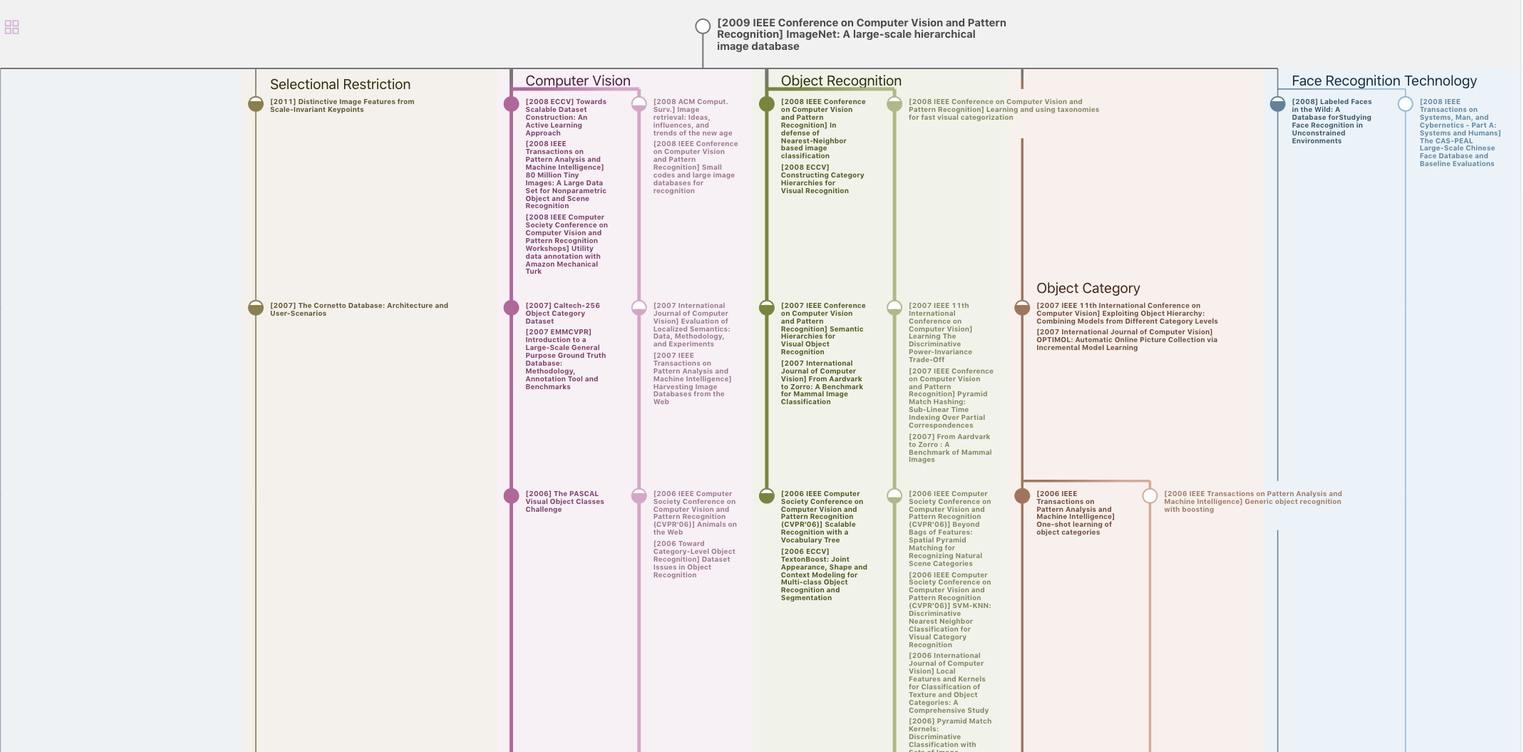 AI Insight
AI extracts a summary of this paper
---
We conducted a comprehensive comparative analysis of several representative convolutional neural networks-based video action recognition approaches with different backbones and temporal aggregations
Deep Analysis of CNN-Based Spatio-Temporal Representations for Action Recognition.

CVPR, pp.6165-6175, (2021)

Abstract

In recent years, a number of approaches based on 2D CNNs and 3D CNNs have emerged for video action recognition, achieving state-of-the-art results on several large-scale benchmark datasets. In this paper, we carry out an in-depth comparative analysis to better understand the differences between these approaches and the progress made by ...

More

0
With the recent advances in convolutional neural networks (CNNs) [45, 19] and the availability of large-scale video datasets [25, 32], deep learning approaches have dominated the field of video action recognition by using 2D CNNs [52, 29, 5] or 3D CNNs [2, 18, 7] or both [30, 44].
The 2D CNNs perform temporal modeling independent of 2D spatial convolutions while their 3D counterparts learn space and time information jointly by 3D convolution.
These methods have achieved state-of-the-art performance on multiple large-scale benchmarks such as Kinetics [25] and Something-Something [16].
Variations in training and evaluation protocols, model inputs and pretrained models from approach to approach further confound the comparison
With the recent advances in convolutional neural networks (CNNs) [45, 19] and the availability of large-scale video datasets [25, 32], deep learning approaches have dominated the field of video action recognition by using 2D CNNs [52, 29, 5] or 3D CNNs [2, 18, 7] or both [30, 44]
We study the effects of several factors on 2D and 3D models including i) Input sampling, ii) Backbone network, iii) Input length; iv) Temporal pooling, and v) Temporal aggregation
Our results show that I3D remains as one of the most competitive approaches for action recognition, and that the progress of accuracy on action recognition is largely due to the use of more powerful backbone networks
The only exception is 3D models (I3D) on Mini-Kinetics, where dense sampling is 1∼2% better than uniform sampling
In this paper, we conducted a comprehensive comparative analysis of several representative CNN-based video action recognition approaches with different backbones and temporal aggregations
Experimental Results and Analysis

the authors provide detailed analysis of the performance of 2D and 3D models (Sec. 5.1), their SOTA results and transferability (Sec. 5.2) and their spatio-temporal effects (Sec. 5.3) as well as the temporal dynamics of datasets (Sec. 5.4).
The authors experiment with 3 backbones (InceptionV1, ResNet and ResNet50) and two scenarios (w/ and w/o temporal pooling) on three datasets.
Based on these models, the authors study the effects of several factors on 2D and 3D models including i) Input sampling, ii) Backbone network, iii) Input length; iv) Temporal pooling, and v) Temporal aggregation.
The authors conducted a comprehensive comparative analysis of several representative CNN-based video action recognition approaches with different backbones and temporal aggregations.
The authors' extensive analysis enables better understanding of the differences and spatio-temporal effects of 2D-CNN and 3D-CNN approaches.
It provides significant insights with regard to the efficacy of spatiotemporal representations for action recognition
Table1: Table 1
Table2: Overview of datasets
Table3: Training protocol
Table4: Video-level model accuracies on Mini-Kinetics and Mini-
Table5: Performance of different temporal aggregation strategies w/o temporal pooling
Table6: Performance of SOTA models
Table7: Top-1 Acc. of Transferability study from Kinetics
Table8: Effects of spatiotemporal modeling
Table9: The class overlap ratio, recognition accuracies and average temporal gains (in parenthesis) of the temporal and static datasets identified by human and machine
Table10: Results of temporality analysis on Kinetics by removing temporal classes
Download tables as Excel
Video understanding is a challenging problem with great application potential. Over the last years video understanding has made rapid progress with the introduction of a number of large-scale video datasets such as such as Kinetics [25], Sports1M [24], Moments-In-Time [32], and YouTube-8M [1]. A number of models introduced recently have emphasized the need to efficiently model spatiotemporal information for action recognition. Most successful deep architectures for action recognition are usually based on two-stream model [41], processing RGB frames and optical-flow in two separate Convolutional Neural Networks (CNNs) with a late fusion in the upper layers [24]. Over the last few years, two-stream approaches have been used in different action recognition methods [3, 4, 15, 58, 43, 49, 54, 50, 8, 9]. Another straightforward but popular approach is the use of 2D-CNN to extract frame-level features and then model the temporal causality. For example, TSN [52] proposed the consensus module to aggregate the features; on the other hand, TRN [59] used a bag of features idea to model the relationship between frames. While TSM [29] shifts part of the channels along the temporal dimension, thereby allowing for information to be exchanged among neighboring frames, TAM [5] is based on depthwise 1 × 1 convolutions to capture temporal dependencies across frames effectively. Different methods for temporal aggregation of feature descriptors has also been proposed [10, 28, 57, 50, 36, 13, 12]. More complex approaches have also been investigated for capturing long-range dependencies, e.g. in the context of non-local neural networks [53].
This work is supported by IARPA via DOI/IBC contract number D17PC00341
Study subjects and analysis
largescale benchmark datasets: 3
In light of the need for a deep analysis of action recognition works, in this paper we provide a common ground for comparative analysis of 2D-CNN and 3D-CNN models without any bells and whistles. We conduct consistent and comprehensive experiments to compare several representative 2D-CNN and 3D-CNN methods on three largescale benchmark datasets. Our main goal is to deliver clear understanding of a) how differently 2D-CNN and 3D-CNN methods behave with regard to spatial-temporal modeling of video data; b) whether the state-of-the-art approaches enable more effective learning of spatio-temporal representations of video, as claimed in the papers; and c) the significance of temporal modeling for action recognition
popular benchmark datasets with different backbone networks: 3
We then re-implemented six representative approaches of action recognition, including I3D [
2
], ResNet3D [
18
], S3D [
56
], R(2+1)D [
48
], TSN [
52
] and TAM [
5
] in a unified framework. We trained about 300 action recognition models on three popular benchmark datasets with different backbone networks (InceptionV1, ResNet18 and ResNet50) and input frames using the same initialization and training protocol. We also develop methods to perform detailed analysis of the spatio-temporal effects of different models across backbone and network architecture
standard benchmark datasets: 3
• A unified framework for Action Recognition. We present a unified framework for 2D-CNN and 3DCNN approaches and implement several representative methods for comparative analysis on three standard benchmark datasets. • Spatio-Temporal Analysis
samples: 8
The shorter side of a video is randomly resized to the range of [256, 320] while keeping aspect ratio, and then we randomly crop a 224×224 spatial region as the training input. We trained all models for 196 epochs, using a total batch size of 1024 with 128 GPUs, i.e. 8 samples per GPU. Batch
samples: 8
None∗ 24.8G 77.50 − None∗ 48.4G 79.10 −. ∗: Those networks cannot be initialized from ImageNet due to its structure. †: Retrained by ourselves. ‡: reported by the authors of the paper normalization is computed on those 8 samples. We warm up the learning rate from 0.01 to 1.6 with 34 epochs linearly and then apply half-period cosine annealing schedule for the remaining epochs
Sami Abu-El-Haija, Nisarg Kothari, Joonseok Lee, Paul Natsev, George Toderici, Balakrishnan Varadarajan, and Sudheendra Vijayanarasimhan. Youtube-8m: A large-scale video classification benchmark. arXiv:1609.08675, 2016. 2

Joao Carreira and Andrew Zisserman. Quo vadis, action recognition? a new model and the kinetics dataset. In CVPR, pages 6299–6308, 2017. 1, 2, 3, 6, 13

Guilhem Cheron, Ivan Laptev, and Cordelia Schmid. P-cnn: Pose-based cnn features for action recognition. In ICCV, pages 3218–3226, 2015. 2

Jeffrey Donahue, Lisa Anne Hendricks, Sergio Guadarrama, Marcus Rohrbach, Subhashini Venugopalan, Kate Saenko, and Trevor Darrell. Long-term recurrent convolutional networks for visual recognition and description. In CVPR, June 2015. 2

Quanfu Fan, Chun-Fu (Ricarhd) Chen, Hilde Kuehne, Marco Pistoia, and David Cox. More Is Less: Learning Efficient Video Representations by Temporal Aggregation Modules. In NeurIPS, 2019. 1, 2, 3, 4, 7, 13

Christoph Feichtenhofer. X3d: Expanding architectures for efficient video recognition. In CVPR, June 2020. 3

Christoph Feichtenhofer, Haoqi Fan, Jitendra Malik, and Kaiming He. Slowfast networks for video recognition. arXiv:1812.03982, 2018. 1, 3

Christoph Feichtenhofer, Axel Pinz, and Richard Wildes. Spatiotemporal residual networks for video action recognition. In NeurIPS, pages 3468–3476, 2016. 2

Christoph Feichtenhofer, Axel Pinz, and Richard P Wildes. Spatiotemporal multiplier networks for video action recognition. In CVPR, pages 4768–4777, 2017. 2

Basura Fernando, Efstratios Gavves, Jose M Oramas, Amir Ghodrati, and Tinne Tuytelaars. Modeling video evolution for action recognition. In CVPR, pages 5378–5387, 2015. 3

Deepti Ghadiyaram, Du Tran, and Dhruv Mahajan. Largescale weakly-supervised pre-training for video action recognition. In CVPR, pages 12046–12055, 2019. 3

Rohit Girdhar, Joao Carreira, Carl Doersch, and Andrew Zisserman. Video action transformer network. In CVPR, pages 244–253, 2019. 3

Rohit Girdhar, Deva Ramanan, Abhinav Gupta, Josef Sivic, and Bryan Russell. Actionvlad: Learning spatio-temporal aggregation for action classification. In CVPR, pages 971– 980, 2017. 3

Rohit Girdhar, Du Tran, Lorenzo Torresani, and Deva Ramanan. Distinit: Learning video representations without a single labeled video. arXiv:1901.09244, 2019. 3

Raghav Goyal, Samira Ebrahimi Kahou, Vincent Michalski, Joanna Materzynska, Susanne Westphal, Heuna Kim, Valentin Haenel, Ingo Fruend, Peter Yianilos, Moritz Mueller-Freitag, et al. The" something something" video database for learning and evaluating visual common sense. In ICCV, 2017. 1, 4

Kensho Hara, Hirokatsu Kataoka, and Yutaka Satoh. Learning spatio-temporal features with 3d residual networks for action recognition. In ICCV, pages 3154–3160, 203

Kensho Hara, Hirokatsu Kataoka, and Yutaka Satoh. Can Spatiotemporal 3D CNNs Retrace the History of 2D CNNs and ImageNet? In CVPR, June 201, 2, 3

Kaiming He, Xiangyu Zhang, Shaoqing Ren, and Jian Sun. Deep Residual Learning for Image Recognition. In CVPR, June 2016. 1

De-An Huang, Vignesh Ramanathan, Dhruv Mahajan, Lorenzo Torresani, Manohar Paluri, Li Fei-Fei, and Juan Carlos Niebles. What makes a video a video: Analyzing temporal information in video understanding models and datasets. In CVPR, pages 7366–7375, 2018. 3

Noureldien Hussein, Efstratios Gavves, and Arnold W.M. Smeulders. Timeception for complex action recognition. In CVPR, June 2019. 3

Matthew Hutchinson, Siddharth Samsi, William Arcand, David Bestor, Bill Bergeron, Chansup Byun, Micheal Houle, Matthew Hubbell, Micheal Jones, Jeremy Kepner, et al. Accuracy and performance comparison of video action recognition approaches. arXiv:2008.09037, 2020. 2

S. Ji, W. Xu, M. Yang, and K. Yu. 3d convolutional neural networks for human action recognition. IEEE TPAMI, 35(1):221–231, Jan 2013. 3

Andrej Karpathy, George Toderici, Sanketh Shetty, Thomas Leung, Rahul Sukthankar, and Li Fei-Fei. Large-scale video classification with convolutional neural networks. In CVPR, pages 1725–1732, 2014. 2

Will Kay, Joao Carreira, Karen Simonyan, Brian Zhang, Chloe Hillier, Sudheendra Vijayanarasimhan, Fabio Viola, Tim Green, Trevor Back, Paul Natsev, et al. The kinetics human action video dataset. arXiv:1705.06950, 2017. 1, 2, 4

H. Kuehne, H. Jhuang, E. Garrote, T. Poggio, and T. Serre. HMDB: a large video database for human motion recognition. In ICCV, 2011. 7

Hilde Kuehne, Alexander Richard, and Juergen Gall. Weakly supervised learning of actions from transcripts. Computer Vision and Image Understanding, 163:78–89, 2017. 3

Guy Lev, Gil Sadeh, Benjamin Klein, and Lior Wolf. Rnn fisher vectors for action recognition and image annotation. In ECCV, pages 833–850. Springer, 2016. 3

Ji Lin, Chuang Gan, and Song Han. Temporal Shift Module for Efficient Video Understanding. In ICCV, 2019. 1, 3, 7

Chenxu Luo and Alan L Yuille. Grouped spatial-temporal aggregation for efficient action recognition. In ICCV, pages 5512–5521, 2019. 1

Joanna Materzynska, Guillaume Berger, Ingo Bax, and Roland Memisevic. The jester dataset: A large-scale video dataset of human gestures. In ICCV Workshops, Oct 2019. 7

Mathew Monfort, Alex Andonian, Bolei Zhou, Kandan Ramakrishnan, Sarah Adel Bargal, Yan Yan, Lisa Brown, Quanfu Fan, Dan Gutfreund, Carl Vondrick, et al. Moments in time dataset: one million videos for event understanding. IEEE TPAMI, 2019. 1, 2, 4

Yingwei Pan, Tao Mei, Ting Yao, Houqiang Li, and Yong Rui. Jointly modeling embedding and translation to bridge video and language. In CVPR, pages 4594–4602, 2016. 3

Rameswar Panda and Amit K Roy-Chowdhury. Collaborative summarization of topic-related videos. In CVPR, pages 7083–7092, 2017. 3

Sujoy Paul, Sourya Roy, and Amit K Roy-Chowdhury. Wtalc: Weakly-supervised temporal activity localization and classification. In ECCV, pages 563–579, 2018. 3

Xiaojiang Peng, Changqing Zou, Yu Qiao, and Qiang Peng. Action recognition with stacked fisher vectors. In ECCV, pages 581–595. Springer, 2014. 3

Zhaofan Qiu, Ting Yao, and Tao Mei. Learning spatiotemporal representation with pseudo-3d residual networks. In ICCV, Oct 2017. 3

Laura Sevilla-Lara, Shengxin Zha, Zhicheng Yan, Vedanuj Goswami, Matt Feiszli, and Lorenzo Torresani. Only time can tell: Discovering temporal data for temporal modeling. CoRR, abs/1907.08340, 2019. 9

Zheng Shou, Dongang Wang, and Shih-Fu Chang. Temporal action localization in untrimmed videos via multi-stage cnns. In CVPR, pages 1049–1058, 2016. 3

Gunnar A Sigurdsson, Olga Russakovsky, and Abhinav Gupta. What actions are needed for understanding human actions in videos? In ICCV, pages 2137–2146, 2017. 3

Karen Simonyan and Andrew Zisserman. Two-stream convolutional networks for action recognition in videos. In NeurIPS, 2014. 2

Khurram Soomro, Amir Roshan Zamir, Mubarak Shah, Khurram Soomro, Amir Roshan Zamir, and Mubarak Shah. Ucf101: A dataset of 101 human actions classes from videos in the wild. arXiv, 2012. 7

Nitish Srivastava, Elman Mansimov, and Ruslan Salakhudinov. Unsupervised learning of video representations using lstms. In ICML, pages 843–852, 2015. 2

Swathikiran Sudhakaran, Sergio Escalera, and Oswald Lanz. Gate-shift networks for video action recognition. In CVPR, pages 1102–1111, 2020. 1

C Szegedy, Wei Liu, Yangqing Jia, P Sermanet, S Reed, D Anguelov, D Erhan, V Vanhoucke, and A Rabinovich. Going deeper with convolutions. In CVPR, pages 1–9, 2015. 1

Du Tran, Lubomir Bourdev, Rob Fergus, Lorenzo Torresani, and Manohar Paluri. Learning Spatiotemporal Features With 3D Convolutional Networks. In ICCV, 2015. 3

Du Tran, Heng Wang, Lorenzo Torresani, and Matt Feiszli. Video classification with channel-separated convolutional networks. In ICCV, October 2019. 3

Du Tran, Heng Wang, Lorenzo Torresani, Jamie Ray, Yann LeCun, and Manohar Paluri. A Closer Look at Spatiotemporal Convolutions for Action Recognition. In CVPR, June 2018. 2, 3, 13

Subhashini Venugopalan, Marcus Rohrbach, Jeffrey Donahue, Raymond Mooney, Trevor Darrell, and Kate Saenko. Sequence to sequence-video to text. In ICCV, pages 4534– 4542, 2015. 2

Limin Wang, Yu Qiao, and Xiaoou Tang. Action recognition with trajectory-pooled deep-convolutional descriptors. In CVPR, pages 4305–4314, 2015. 2, 3

Limin Wang, Yuanjun Xiong, Dahua Lin, and Luc Van Gool. Untrimmednets for weakly supervised action recognition and detection. In CVPR, pages 4325–4334, 2017. 3

Limin Wang, Yuanjun Xiong, Zhe Wang, Yu Qiao, Dahua Lin, Xiaoou Tang, and Luc Van Gool. Temporal segment networks: Towards good practices for deep action recognition. In ECCV. Springer, 2016. 1, 2, 3, 4, 7

Xiaolong Wang, Ross Girshick, Abhinav Gupta, and Kaiming He. Non-local neural networks. In CVPR, June 2018. 3, 7

Philippe Weinzaepfel, Zaid Harchaoui, and Cordelia Schmid. Learning to track for spatio-temporal action localization. In ICCV, pages 3164–3172, 2015. 2

Saining Xie, Chen Sun, Jonathan Huang, Zhuowen Tu, and Kevin Murphy. Rethinking Spatiotemporal Feature Learning: Speed-Accuracy Trade-offs in Video Classification. In ECCV, Sept. 2018. 2, 3, 7, 13

Zhongwen Xu, Yi Yang, and Alex G Hauptmann. A discriminative cnn video representation for event detection. In CVPR, pages 1798–1807, 2015. 3

Joe Yue-Hei Ng, Matthew Hausknecht, Sudheendra Vijayanarasimhan, Oriol Vinyals, Rajat Monga, and George Toderici. Beyond short snippets: Deep networks for video classification. In CVPR, pages 4694–4702, 2015. 2

Bolei Zhou, Alex Andonian, Aude Oliva, and Antonio Torralba. Temporal relational reasoning in videos. In ECCV, pages 803–818, 2018. 3, 4
数据免责声明
页面数据均来自互联网公开来源、合作出版商和通过AI技术自动分析结果,我们不对页面数据的有效性、准确性、正确性、可靠性、完整性和及时性做出任何承诺和保证。若有疑问,可以通过电子邮件方式联系我们:report@aminer.cn