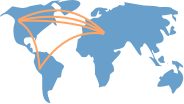 Show Academic Trajectory
I am a PhD student of the Language Technologies Institute in the School of Computer Science at Carnegie Mellon University, where I work on Natural Lanuage Processing. My PhD advisor is Graham Neubig.

I am interested in semi-supervised and unsupervised learning. Recently I work on generative models and its applications to Natural Language Processing tasks.