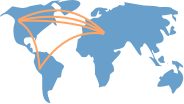 Show Academic Trajectory
I am currently a Research Scientist at DeepMind. Before that, I was a PhD Student at New York University under the direction of Yann LeCun; I graduating in May 2017.

My research is focused on Machine Learning, in particular Computer Vision, Unsupervised Learning, Predictive Learning and Reinforcement Learning.